Top 10 Free Movie Maker to Make Movies on Windows/Mac
Having a good movie maker in today's technological world is more or less a requirement. You might need one for your projects at work or to edit some fun vacation videos. Whatever the reason is, you can't go wrong with choosing an excellent and free movie maker software. This guide will take a look at the top ten free movie maker software and apps and let you know our exact thoughts on each one of these. We have compiled this list very carefully and after carefully sifting through countless options. Choosing any one of the following free movie maker apps will give you a pleasant experience. Moreover, we will tell you how to get a movie maker for free, so you don't have to pay so much money for fancy software. So, let's get started and see if any of these free movie creators can be your next choice.

Part 1: Top 10 Free Movie Makers for Windows & Mac
Here is a list of top ten free movie makers and their prominent features:
1. Vidmore Video Converter
Vidmore Video Converter is one of the best free movie makers and video editors around, and for a good reason. It offers many features and can be used to work on a wide range of projects, ranging from office projects to your vacation video. You can't go wrong using this movie maker. Vidmore Video Converter is feature-packed. Let's take a look at some of the features offered by this fantastic movie maker.
Key Features:
Vidmore has an excellent User Interface (UI). When you open the application, you are met with simplicity, and there are not many things to distract you from your work. Having a simple, intuitive UI makes it a good choice for everyone.
Besides video editing features, there is also a dedicated video converter offered by Vidmore. Using this converter feature, you can convert videos from one format to another.
Vidmore supports a wide range of formats. Vidmore supports almost all the popular formats such as MP3, MP4, MKV, AVI, and many others.
Vidmore supports 4K/HD video editing. You can quickly apply the practical editing tools provided by Vidmore to trim, crop, rotate, merge, compress and upscale videos.
Apart from Windows computers, you can work on your videos on Mac with Vidmore Video Converter for Mac.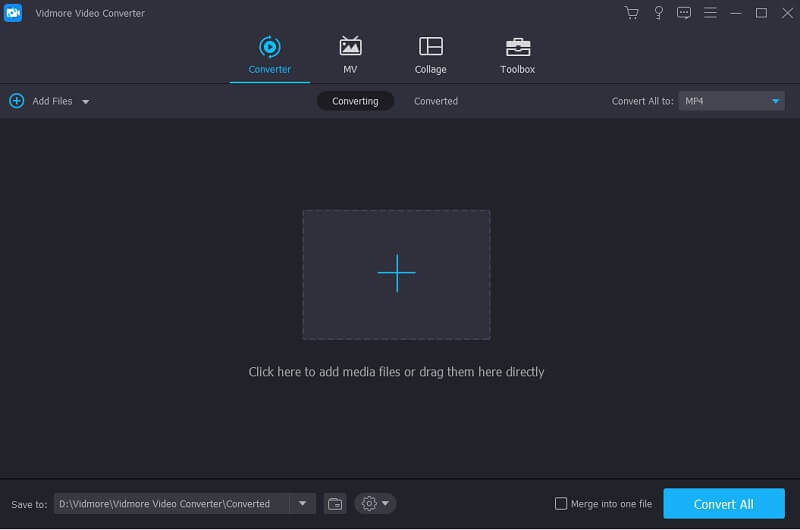 2. Lightworks
Lightworks is an Emmy award-winning software that supports 4K video editing with many features and functionality. Here are some of the main features offered by Lightworks:
It is compatible with all the major operating systems such as Windows, Linux, and Mac.
You have the option to work with virtually any video format. Besides popular video formats such as MP4 and AVI, you can work with relatively unknown and obscure formats.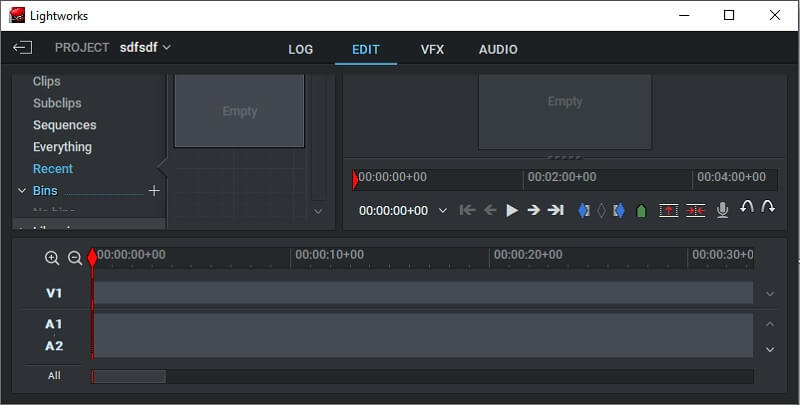 3. VideoPad
VideoPad is another great free movie maker app that you can download and enjoy many features. Here are some of the great features offered by VideoPad.
The direct video upload option is available on VideoPad. If you are looking for software that allows direct video uploads, this is it.
You can export movies easily using VideoPad.
You can work with multiple resolutions.
There is a wide range of formats supported.
A wide range of filters and visual effects templates.
4. iMovie
This video editing platform offered by Apple is in its league. Many amateur and professional users use it and swear by it. Apple is known to provide some great audio and video editing software, and iMovie is another excellent example. Here are the main features of iMovie.
Available for both computer and mobile platforms.
Apart from videos, you can edit audio files as well.
HD and 4K resolution editing options.
A wide range of visual and transition effects.
Ability to change video speed (slow or fast).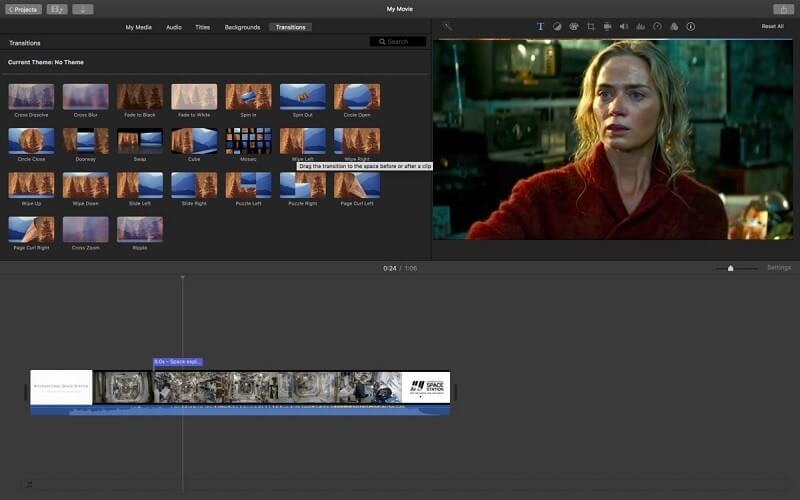 5. Shotcut
Apart from having a catchy name, this video editing platform has much more to offer. You can't go wrong with choosing ShotCut as your next movie maker. Here are the main features provided by Shotcut.
A wide range of audio and video formats are natively supported.
You don't need to import as there is native timeline editing.
Ability to capture using a webcam.
Text, color, counter, and noise generators.
HDR to SDR tone mapping.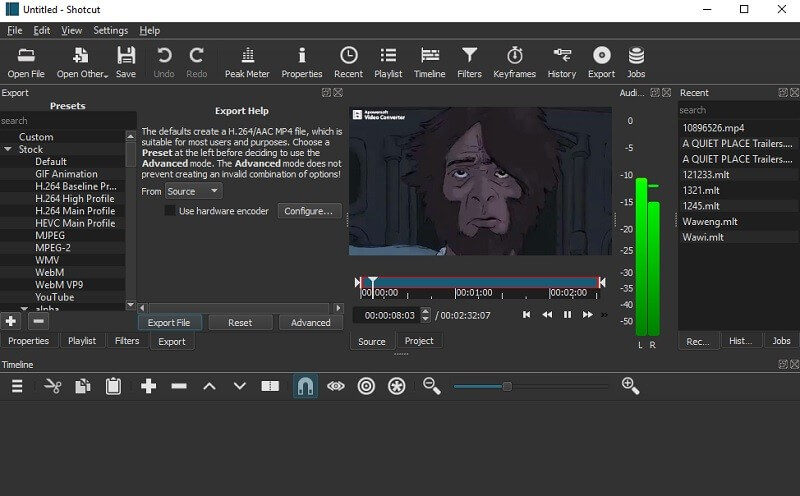 6. Movie Maker 10
Movie Maker 10 is a great video editing platform with many exciting features to offer. In your quest for finding good movie editing software, you should not skip Movie Maker 10 as it has many great features to offer. Here is a close look at some of the features offered by Movie Maker 10.
You can make movies using photos and video clips.
You can a href='https://www.vidmore.com/edit-video/combine-videos/'>combine video clips, trim, rotate, and crop.
There is a wide range of format support, including AVI, MPEG, MKV, MPG, M4A, PNG, etc.
You can add or edit the background music of your videos.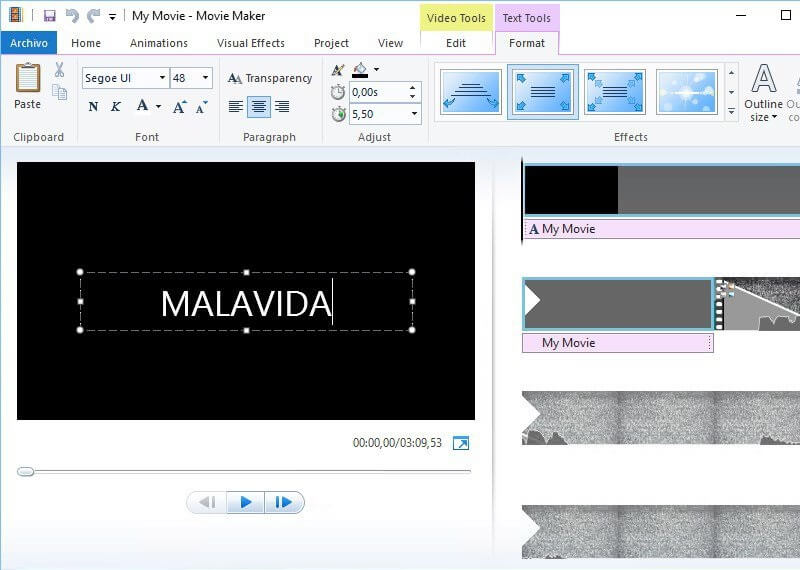 7. Adobe Premiere Pro
Who isn't familiar with this excellent video editing software? This is a great video editor that can make the video editing process smooth and breezy. If you are wondering about what's lovely about Adobe Premiere Pro, here is a rundown of some of the main features offered by the platform.
Probably the most cherished feature of Adobe Premiere Pro is the ability to work on simultaneous projects.
A wide range of motion graphic templates.
VR Rotate Sphere.
VR Audio Editing also for you to edit the audio of VR videos.
A wide range of format support.
Besides video, there are a lot of options for audio editing as well.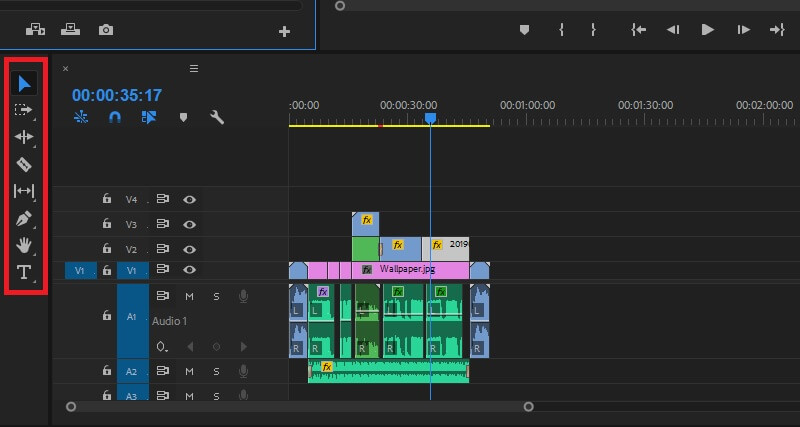 8. OpenShot
OpenShot is another great free movie maker that you can use to work on your video projects. It is simple, straightforward, and does the job effectively. Here are some of the key features offered by OpenShot:
OpenShot boasts a very user-friendly UI. There is a minimal learning curve, and you can easily understand each feature.
OpenShot offers cross-platform editing, which means you can work on Windows, Linux, and Mac.
There is a wide range of image, audio, and video format support.
You have drag and drop support for better desktop integration.
You have unlimited layers/tracks available.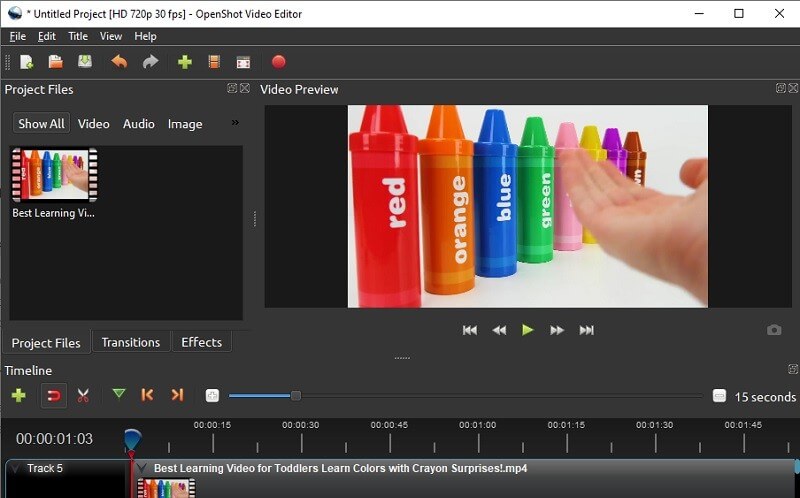 Part 2: FAQs of Best Free Movie Maker
1. How Can I Download a Free Movie Maker?
Depending on the software you are interested in, you can go to the respective software website, and there you will find the option to download it.
2. Are Free Movie Makers any good?
Absolutely! If the software is offered for free doesn't mean it is not helpful. Many of the infamous video editors provide free services as a form of advertisement, and if you like it, you can buy the paid version.
3. Is Vidmore Video Converter Free?
It is free to download Vidmore Video Converter, the excellent video editing and conversion platform. After purchasing the program, you can enjoy full features and create videos without any limitations.
Conclusion
Hopefully, you have found the best free movie maker app that can meet your movie creation demand. Now, it's time to pick a program and start your video editing. If you still don't know which one is the best for you, you can start with our top pick, Vidmore Video Converter. It is easy to operate, even for beginners. Besides, there are plenty of basic and advanced video editing tools for you to edit, modify or generate a video or movie file.