Erase PNG Background Image Online: It's Just One Click Away
The Portable Network Graphics, commonly known as PNG, is a raster picture format that poses many advantages. Unlike JPG, PNG is considered a lossless compression- meaning, you can have a high-quality picture with a relatively small file size. Moreover, tons of digital designers rely on PNG to upload their works, such as graphic illustrations, logos, stickers, and the like, over the internet.
What if we tell you that you make the PNG background transparent in just one click? Whether it's an animal you want to cut out and place over a new backdrop, a selfie you want to change the layer with a solid color behind, or a logo you want to attach for your presentation, it's possible to do it online! We have reviewed two great web-based programs that you can check out after reading this guidepost.

Part 1. Make PNG Image Background Transparent Online
To give the best online tool that can help you remove your image background, Vidmore Background Remover Online is right here to suit your needs. This web-based tool comes without hidden charges, allowing you to edit photos as much as you want and as long as you want. What is more, this online tool assures every user that it's 100% safe by automatically deleting all your uploaded photos from the server - also removing the worry you have about privacy invasion.
Usually, many think that removing background images is almost impossible for non-techy people. But not anymore because of artificial intelligence or AI technology that Vidmore Background Remover Online possesses. Through AI, removing the background image can be done instantly as the algorithm processes the image and cuts the background automatically.
Keep reading below and find out how to make a transparent background for your PNG files.
Step 1: Load the Program
Of course, you need to visit the program's site first. To do this, open your search engine, type the program's name on the search bar, and hit Enter.
Step 2: Upload the PNG file
Secondly, click the Upload Portrait on the center of the tool's interface and select the PNG image you want to edit. Depending on your internet connection speed, wait for the tool to process your image and have it transparent. Anyhow, it won't take that long.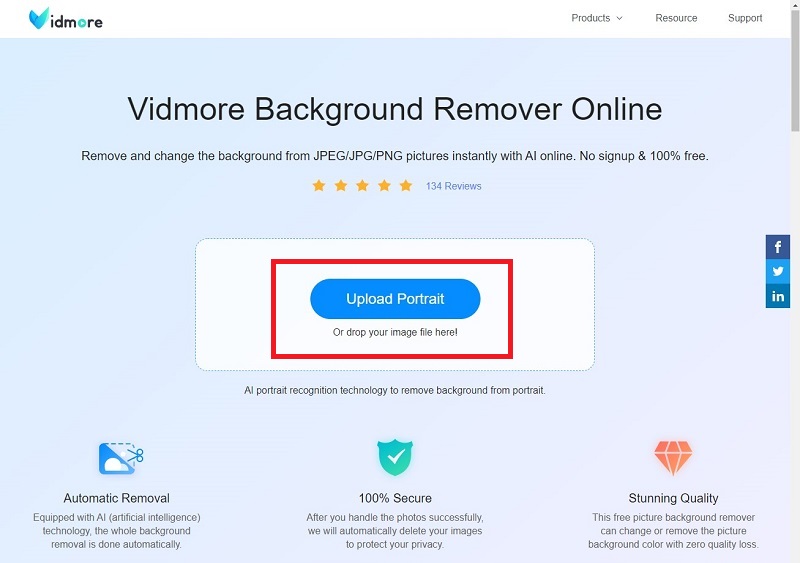 Step 3: Tweak the photo
After that, you should see the final product of your PNG picture in the interface. By the way, you can still modify the picture if you want to cut out the background more precisely. To do this, adjust the Brush Size and choose whether you want to Keep or Erase certain parts. By using your mouse scroll wheel, try to zoom in or zoom out the picture. And to check the details of what you are working on, look at the Preview panel.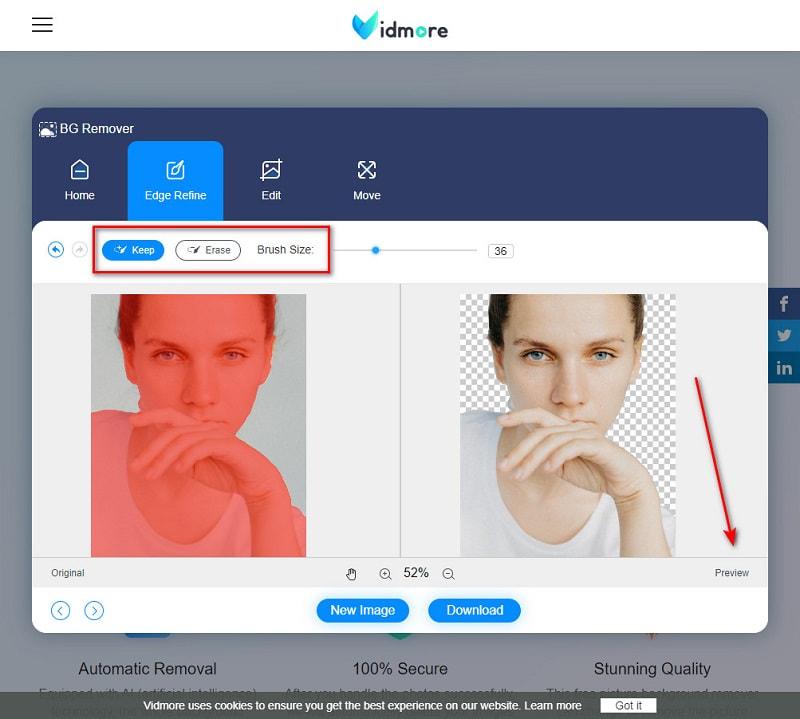 Step 4: Further Enhancement
Next, you may want to add a new layer behind your subject. If that is the case, go to the Edit section and explore the toolbox. From there, you can upload a photo as your new layer or simply change the background color. When you are finished personalizing your picture, hit the Download button.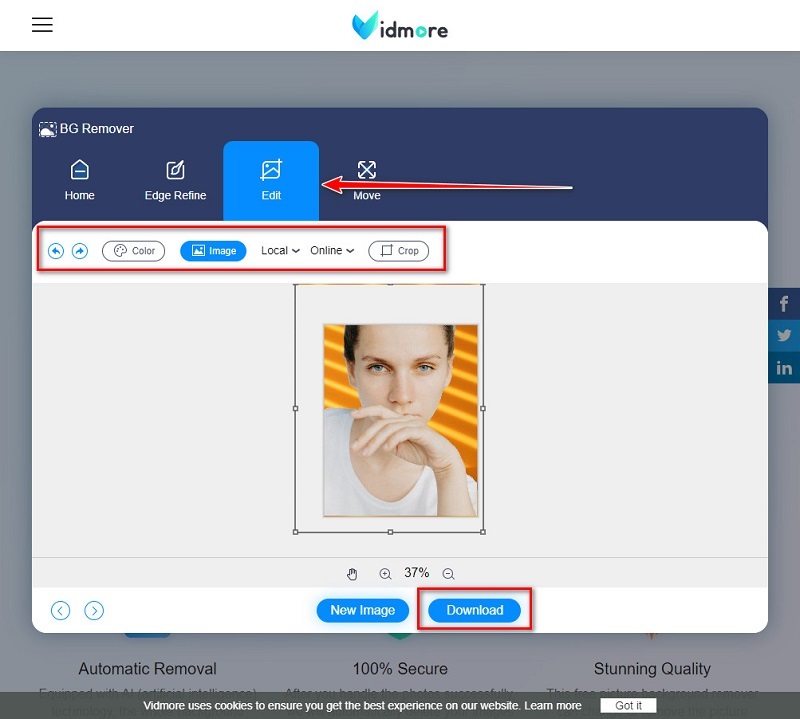 Part 2. Another Way to Make PNG Background Transparent
Experte Background Remover
Experte is another web-based tool that you can rely on when it comes to removing your background image. It supports raster file formats like JPG and PNG and processes automatic background removal using AI. Besides that, the page of Exporter Background Remover is translatable in the English, Deutsch, and French language. But above all else, to prevent the program from a crash, its developers limit every user to have at least 10 images to background transparent per minute.
Step 1: First, type in the program's name and hit Enter on your search bar. Hit the Select Image button when the page loads to import the picture.
Step 2: Scan through your files and select the picture from your computer folder. After that, hit Open. While your file is in the upload, you should wait as the tool processes the image and automatically deletes your background image.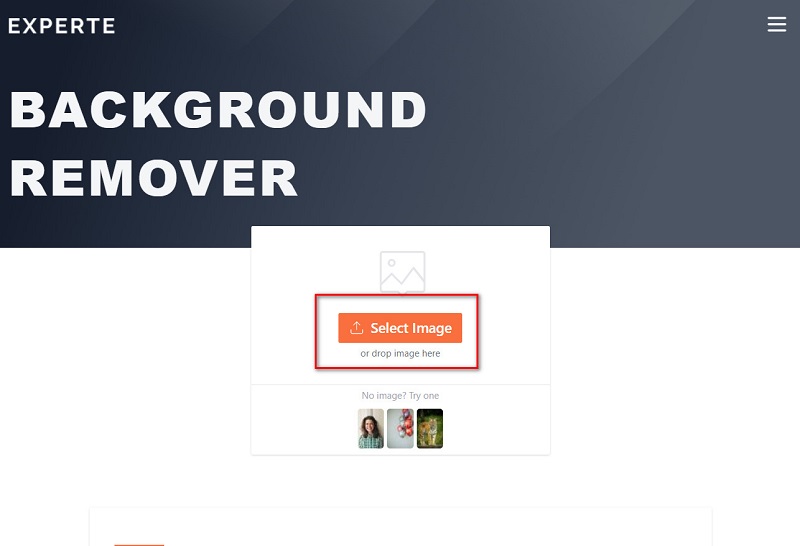 Step 3: When the output shows up, you can finally save the file on your device. To do that, hit the Download (HD) button. If you want to create a new project, click the New Image button and repeat the process.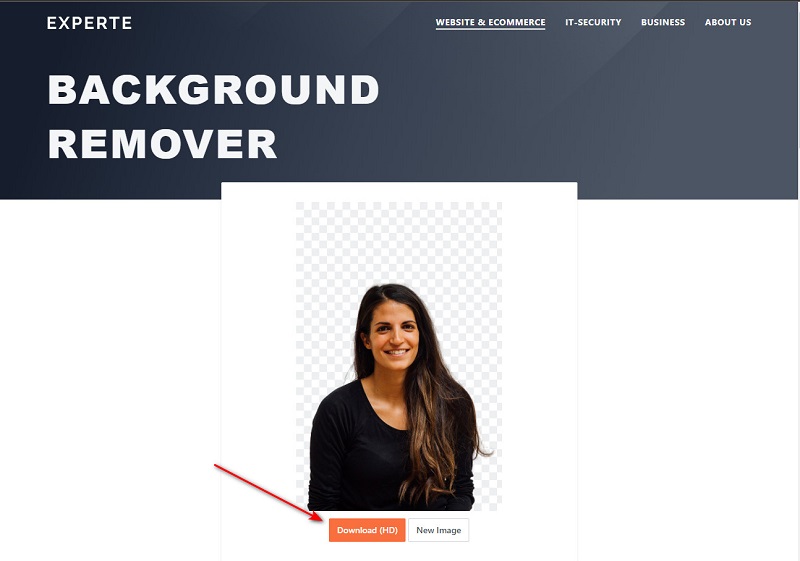 Further Reading:
Top 7 Best Free Mac Screenshot Tool Software to Capture Mac's Screen
Top 8 Efficient Media Solutions to Convert GIF to JPG
Part 3. Comparison of the Online Tools
Yes, we know the struggle. It is hard to choose which among the best is utterly the best! Suppose you are still indecisive about which one to pick between these two online-based programs. In that case, you may consider the following comparison our team has made.
From the sleekness of the interface down to its unique functions, the following is our takeaway:
Is it compatible with any web browser?

Is it free of charge?

Does it contain a built-in photo editor?

Does it have a simple interface?

Is it Artificial Intelligence integrated?

Can I access this on my smartphone?

Does it remove the background precisely?
| | |
| --- | --- |
| VIDMORE BACKGROUND REMOVER | EXPERTE BACKGROUND REMOVER |
| | |
| | |
| | |
| | |
| | |
| | |
| | |
Part 4. FAQs about PNG Transparent Pictures
Which one should I use, GIF or PNG?
Both of these image formats support transparency. However, PNG has received more incredible support over GIF because of the quality and the vibrancy of color your image can have. But, if you are after making animated pictures, GIF is your best friend.
How can I make my JPG pictures into PNG?
If you need to make your picture transparent, you need a specific file format that supports this. No matter how successful you are in erasing background images, there will be a white background around your subject when you use JPG. If you use offline tools, you have to export your JPG file to PNG. On the other hand, if you will use web-based programs, the picture will be automatically saved in the .png file extension.
Will the quality of my pictures decrease after removing the background online?
No. This is a good thing when you go for online tools. Even if you upload your pictures and download them after the editing process, the quality remains the same.
Conclusion
Now that you have learned that online tools can create PNG with transparent background, you should not dread anymore installing an offline program to make it work. If you only have a smartphone with you to make your image transparent, you should go for Experte Background Remover. However, if you still need to modify your background and make it more personalized, Vidmore Background Remover is what we recommend. Surely, you will never go wrong with this online program because of its feature-wise tools. So go and try this tool for yourself!