Get to Know All About PicResize: Features, Pros, and Con
There is a quote that one photograph is worth a phrase. You depend on pictures to strengthen the meaning of what you write. Suppose you want high-quality photographs for your website, blog, or social media accounts. In that case, you need to resize them to be compatible with the appropriate format for that medium. The PicResize program is one of the tools that you may use to modify or resize a picture. This program provides everything that you would want to modify images. This time, however, we will provide you with all the information you want on the PicResize, including its benefits and drawbacks.

Part 1. Overview of PicResize
PicResize is a web-based tool that enables users to crop and reduce the size of their picture files. Since its introduction to users, it has effectively reduced the size of millions of photographs while being free to use. The program's performance, although accessible online, is comparable to that of another professional image editor that you may already be familiar with or have used in the past.
Suppose you don't like purchasing tools and want to alter the picture you already have without spending any money. In that case, there is no chance but to include this program in your selection. We have included essential features you will get after using the tool and the benefits and drawbacks of putting your mind at rest. It would be beneficial if you continued reading the material below since it will provide you with a factual overview of the product's characteristics.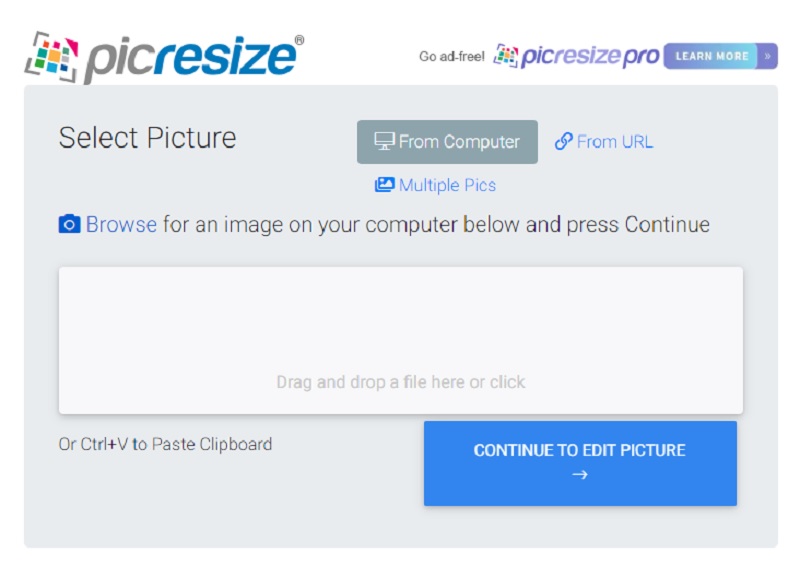 Features:
There is support for various image formats, including Jpeg, Gifs, PNG, and BMP.
Using this functionality, you can upload several files at once and analyze them in batches.
It includes picture URLs, text tools, and cloud storage.
It allows you to edit photographs and crop, convert, increase, and reduce the size of the images.
Pros of PicResize:
This program will assist you in modifying images even if you do not have professional experience.
After you have resized the picture, cropped it, compressed it, and so on, the image's quality is not affected in any way.
There is no need to acquire anything to use it.
The program is free to use and has various features and capabilities that you may use in various contexts.
Cons of PicResize:
If you are on the official website, you will immediately be bombarded with many pop-up adverts.
Because of the inconvenient nature of the web interface, the usage of some functionalities may be awkward at times.
Part 2. Best Alternatives to PicResize
1. Vidmore
Regarding resizing images in various formats and editing other photographs online, Vidmore Free Image Upscaler Online is the best tool. This internet application is unparalleled in its effectiveness when it comes to resizing the photographs you have. Because in comparison to the first tool described, it is more efficient to use and provides a greater variety of benefits to its users. Compared to PicResize, this picture, more upscale, is noted for providing far improved resizing possibilities since this is the tool's primary purpose.

2. Simple Image Resizer
Another user-friendly and efficient application for resizing images, Simple Image Resizer, lives up to its name by being both straightforward and comprehensive. You can do all of the work online. Browse the website and submit the photographs you want to modify in size, whether they will be reduced or increased. It is compatible with a variety of picture file types. It is an excellent alternative to PicResize, and the picture quality is not compromised. It is impossible to make a bigger picture; the opposite is also true. It is essential to keep in mind, however, that increasing a picture's size will decrease its overall quality. Therefore, you should make every effort to steer clear of this.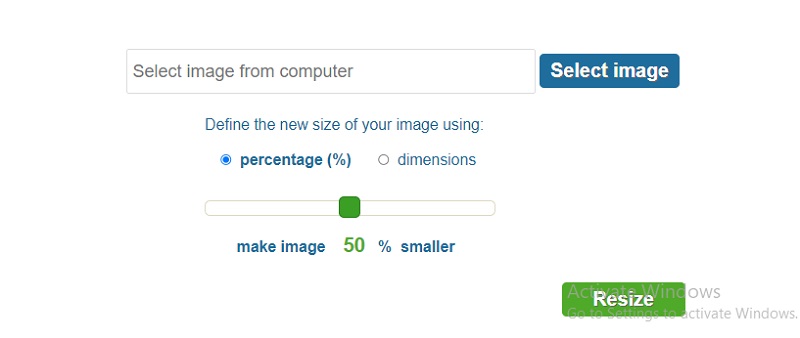 3. Photo Resizer
Photo Resizer provides more editing options. You can turn a picture upside down or rotate it, draw freehands on a photo or create shapes like circles or rectangles. When you want a visitor's attention focused on a particular area of a photograph, these elements may be quite helpful in accomplishing that goal. You can also add text, such as a caption or heading. You also have the opportunity to resize the photo by providing the dimensions of the new size you want it to be. If you choose this option, it will resize your image accordingly. After the picture has been processed, you will be allowed to see it, and after that, you will be able to save it in your chosen image file.

4. iLoveIMG
ILoveIMG is another program that simplifies the process of resizing several photos. It is a service that is provided online. In addition to the commonly used file formats, a few more are supported but are less prevalent. Processing in bulk is very well-organized, and you have accessibility to a few tools that might be useful to you if you need them. Consider the following scenario: you have a variety of images, each of which is a different size. If this is the case, you may modify the settings so that they are all the same size, resulting in some of the photographs being trimmed while others being extended. You also have the option of altering the settings so that you may avoid having to edit the images that are smaller while keeping the quality of the more extensive photographs.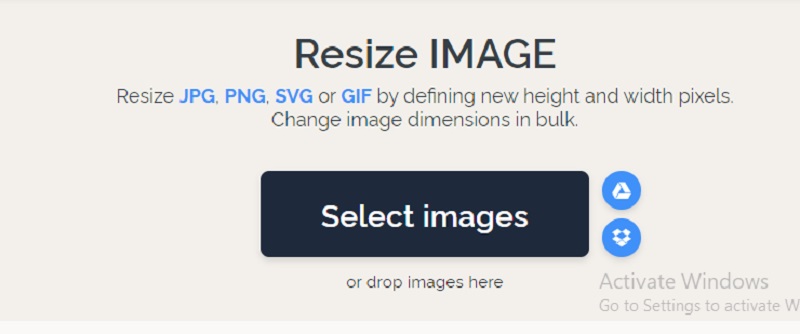 5. Picasion
Picasion is another photo resizer that allows you to choose the precise number of pixels that should constitute the image's width. You can manually input the width or select one of the predefined widths. You also have the option to rotate the shot, choose the quality of the output, and add one of many visual effects. You may also use the form to the left of the page that allows you to download the picture and send it to someone else through email.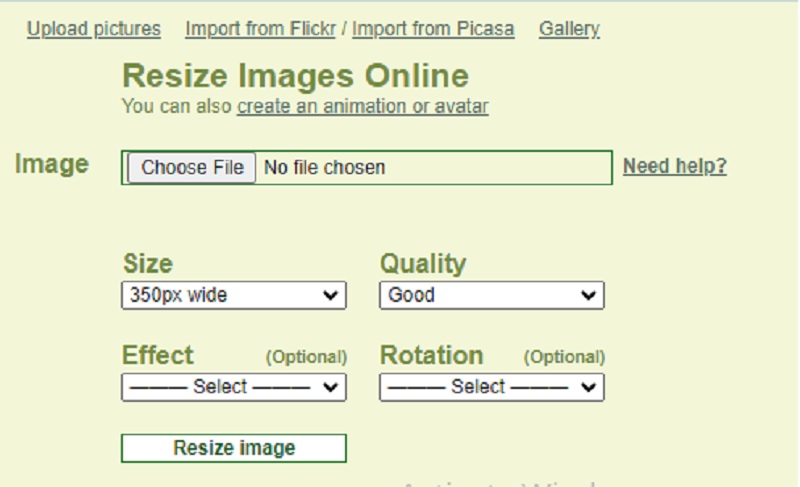 Part 3. FAQs About PicResize
How to change the size of an image on PicResize?
Go to the website and choose the photographs you would want to resize when prompted to do so. Please select the option to crop the picture and input the new dimension to resize it. In the last step, choose the file type you choose and then click the Save button.
Can I use PicResize without seeing any ads?
If you purchase the PicResize Pro edition, you will be able to use the PicResize app without being bothered by adverts.
Does PicResize work on Mac?
PicResize is compatible with both Mac and Windows computers and smartphones.
Does PicResize work on Mac?
PicResize is compatible with both Mac and Windows computers and smartphones.
Conclusions
You can easily access and resize your images with PicResize.com. And with the data gathered above, you now know its key features, along with the pros and cons. But if you want an ad-free tool, you can rely on Vidmore Free Image Upscaler Online.