How to Resize Photos for Instagram to Fit the Entire Instagram Photo
Back then, Instagram implemented limitations where users could only post photos in the form of cropped squares. Gone are those days as it now allows for posting an increased size of photos. Users can post portrait shots, square images, and landscape photos. However, this privilege only applies to Instagram posts.
What if you wish to post an Instagram story? Of course, nobody wants that condensed photo with reduced quality just to fit the required story post size. On that note, we will teach you how to resize an image for Instagram stories while preserving the quality of the image. Let us proceed to the photo resizing tools below.

Part 1. What Are The Best Size For Instagram Images
Before or when posting photos on Instagram, it is best to keep the pixel aspect ratios in mind. By then, it would be easier for you to adjust and capture the correct ratio, so there would be no further editing. There are different aspect ratios for Instagram profiles, posts, and stories. On the other hand, here are the aspect ratios you should remember when posting images on Instagram.
The ideal size for an Instagram post is 1080 x 1080 pixels with an aspect ratio of 1:1. For your Instagram profile, you should use an image that is 110 x 110 pixels at a 1:1 aspect ratio. Instagram stories should be sized at 1080 x 1920 pixels with a 16:9 aspect ratio. So, that is your guide to Instagram image sizes for Instagram posts, profiles, and stories. If you wish to learn how to resize pictures for Instagram, please continue reading below.
Part 2. How To Resize Images For Instagram
If you wish to promote brands, products, or services but the photo cannot fit the story on Instagram, you could use these tools. That said, here is a review of the recommended tools.
1. Photoshop
Photoshop is a great photo editing tool equipped with authoritative photo modification abilities. This program can even be used for amending professional photos. Hence, the software is used by many photo enthusiasts and professionals. Furthermore, it comes with resizing methods, including the crop, scale, and changing dimensions. The best part is that it comes with a Preserve Details feature responsible for keeping the quality untouched after enlarging it.
In case you do not own a Mac and only have Windows or the other way around, that is not a problem because it is a cross-platform tool. With this intelligent photo editor, you can enjoy a wide variety of tools. On the other hand, here is how to resize photos for Instagram.
Step 1. First, download and install the program on your Mac or Windows PC.
Step 2. Once the tool is successfully installed, launch the tool and upload an image file, you wish to edit. Navigate to File and select Open. Right after, select and double-click on your target photo.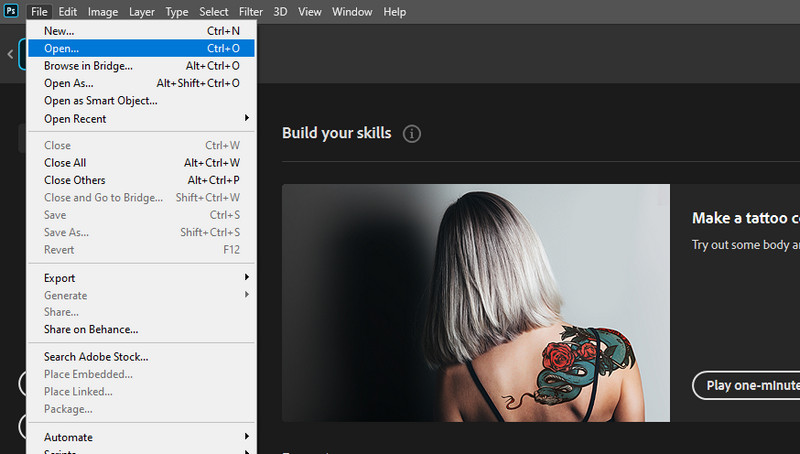 Step 3. This time, go to Image and select Image Size. Then, a dialog box will appear for resizing a photo. From here, change the dimension and do not hit OK yet. Under the Resample, select Preserve Details 2.0 and set the resolution to 300 pixels. Finally, hit OK to save the setting.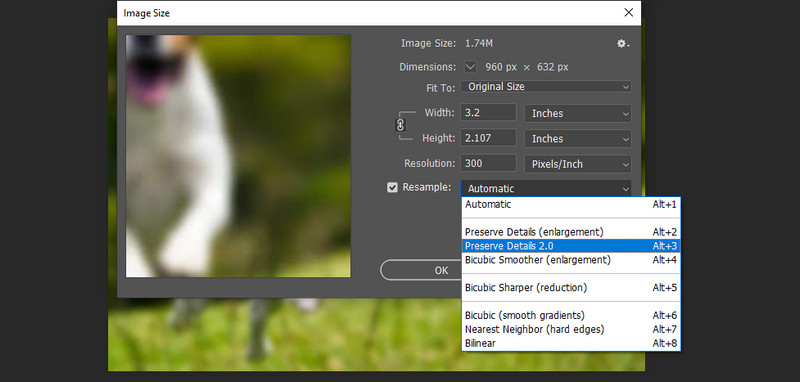 Step 4. Once done, save the edited photo. Navigate to File > Save As and select a saving path.
2. GIMP
If you are looking for a free tool that offers a wide variety of tools and resizes photos effectively, look no further than GIMP. Moreover, it is also a great alternative to Photoshop, having almost the same features it offers with the previous tool. Besides resizing, the tool works for face swapping, layer masks, creating GIFs, and many more. Over and above, it is open-source, and you can customize the interface. That means it fits every user's needs. Meanwhile, here is how you can resize a photo for Instagram.
Step 1. Have the app installed on your computer and run it to see its running interface.
Step 2. Next, open an image that you like to resize with the software.
Step 3. After that, go to Image and Scale Image. A dialog box will then appear.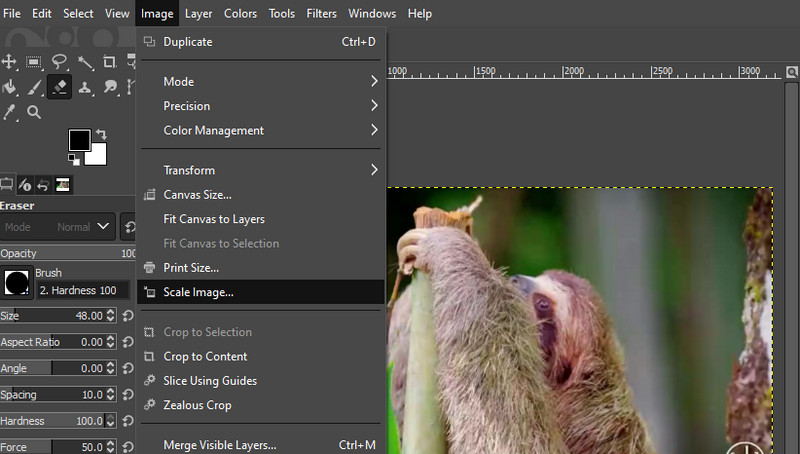 Step 4. This time, alter the dimension and resolution according to your requirements. Then, hit the Scale button to confirm the operation.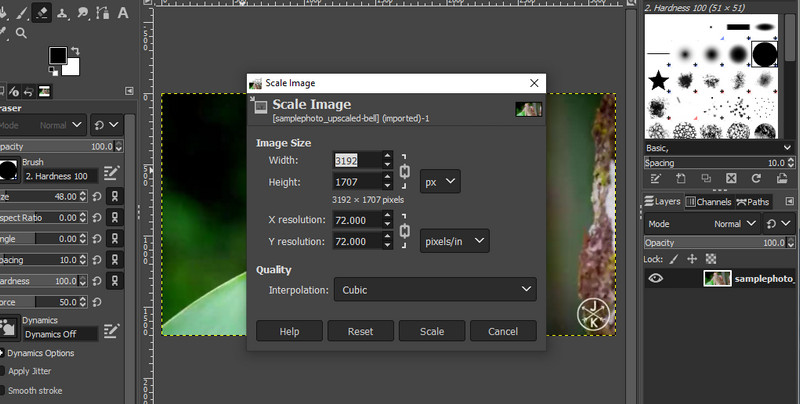 Part 3. How to Enhance The Resized Images
There are instances where the image you resized is instead looking blurry. This method works well with the images you make bigger. With Vidmore Free Image Upscaler Online, you can repair blurry and pixelated pictures delivering outstanding results. If you wish to zoom the photo while the photo's quality is kept, the tool offers several upscale factors. You can zoom a photo at 2X, 4X, 6X, and 8X magnification.
Since the program is web-based, there is no need for you to install the program on your computer. Besides this, you can save disk space and work on your photos anytime, anywhere. On the other hand, follow the detailed guidelines below to learn how to resize photos for Instagram using this tool.
Step 1. Visit the program's website
First and foremost, open a browser available on your device and go to its official page by typing its link on the address bar.
Step 2. Load an image to the program
Next, click the Upload Image button from the main page, and your computer folder will appear. Browse through your files and upload the selected photo using the double-click action.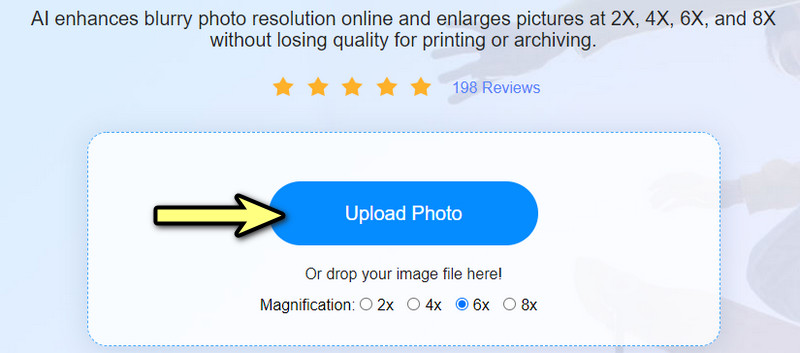 Step 3. Select an upscale factor
By default, the tool will upscale the photo according to the upscale factor set prior to uploading a photo. Alternatively, you can adjust the upscale factor based on your requirements or if you are unsatisfied with the initial results.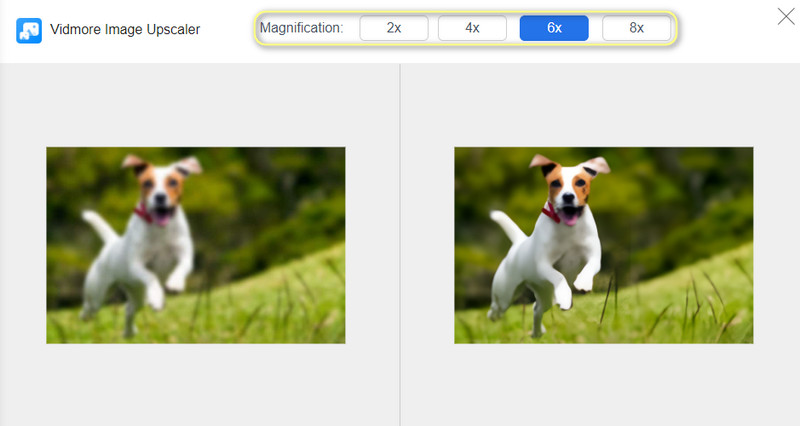 Step 4. Save the photo's final version
If you are through with the photo modification, press the Save button at the bottom right corner of the window to save the upscaled photo on your computer.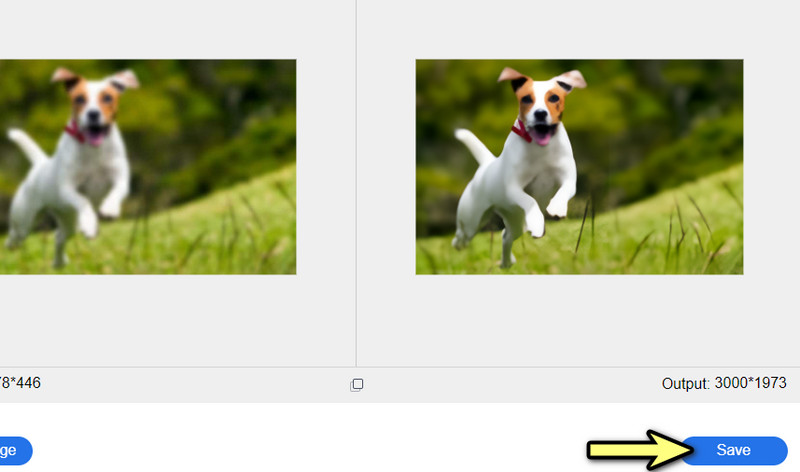 Part 4. FAQs On Resizing Photos For Instagram
How to resize an image on iPhone for Instagram?
You can resize photos by creating a shortcut. Optionally, you can crop or install third-party programs to help you resize photos.
How can I resize a photo without cropping?
Using the right program, you can resize vertical or horizontal photos for Instagram. Remember that some tools will include white or black bars to fill in missing parts. Moreover, there are programs that offer an aspect ratio for Instagram, so you won't have to resize manually.
What is the recommended size for landscape posts?
The ideal size for landscape posts should be sized at 1080px by 566px with an aspect of 1.91:1.
Conclusion
To wrap up, the post features a tutorial on how to resize photos for Instagram. Along with this are the programs you can use to get this operation done. Meanwhile, if you wish to upscale an image with a low resolution or quality for free, you should go with the Vidmore Free Image Upscaler Online.