Waifu2x: Analysis Of This Image Resizer and Enhancer
When we download photographs from the internet, we often find that they are hazy. Some photographs are not scaled appropriately. Ultimately, we won't be able to take pleasure in the visuals we want. Image enhancers and resizers may be found on the internet, a fortunate development. One of these instruments is known as the Waifu2x. This program, driven by AI, will live up to your expectations regarding picture upscaling when you utilize it in the future. You will get the most out of this tool's experience by reading this blog. Keep reading to learn more about Waifu2x.

Part 1. Overview of Waifu2x
Waifu2x is an outstanding picture resizer that is very helpful for producing artwork for anime. The artificial intelligence image upscaling tool also can edit photos. It is possible to scale images hosted online up to a more excellent quality when using the right software. Despite having a user interface that is not particularly attractive, this website does provide some valuable tools for boosting the quality of images. You may find these facilities in the Tools section of the website. When using this tool, you can either upload images from a local file or enter the URL of an image. This image that can be seen online is of higher quality and can remove noise. It can also extend photographs to a maximum size twice as large as their original size. On the other hand, when contrasted with the capabilities offered by the other online photo denoisers listed, this one provides a much smaller number of available customization possibilities.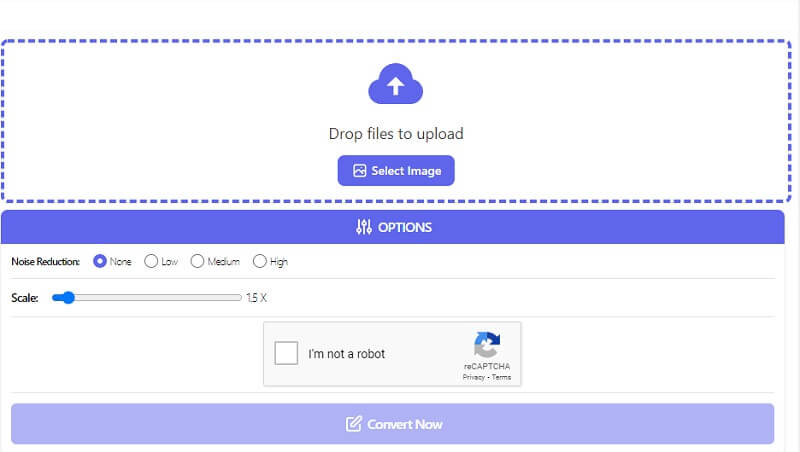 Features of Waifu2x:
When it comes to this program, it has been shown that it contains simple software. It indicates that even a novice will have no trouble navigating this program. The user interface is quite simple regarding the functions that are most important to it. The capability of quickly upscaling images is one of the most critical aspects of our application. In addition to that, it also includes noise reduction capabilities. Your photographs may be cleaned up by noise reduction, which then reveals the essential features of the image. Lastly, it can increase the size of the picture. This function is fantastic since it allows the shot to be enlarged without diminishing the picture's overall quality.
Pros of Waifu2x:
It is possible to convert batches, and support is provided for this feature.
It performs a decent job of improving the visual quality of anime.
There is assistance available for reducing the amount of picture noise.
Cons of Waifu2x:
Only anime and manga-inspired art styles are its areas of expertise.
Part 2. Best Alternatives to Waifu2x
1. Vidmore Free Image Upscaler Online
Waifu2x was explicitly developed for use with anime-related picture files. Therefore, a ratio will not give the most satisfactory results when you use it to enhance other kinds of photographs. In addition, Waifu2x only enables you to scale photos up by a factor of two. You might check out the well-known Vidmore Image Upscaler Online if you're looking for an improved image upscaling tool.
This alternative to waifu2x may quickly improve picture quality and scale images up to eight times depending on the user's requirements. Because it is built with cutting-edge AI Super Resolution technology, it is meant to provide you with the highest possible output picture quality. In addition, it can evaluate your photograph and automatically add missing information, improving the picture's overall quality. Every format of the picture that is commonly used is supported.

2. VanceAI
An incredible alternative to waifu2x, VanceAI Anime Upscaler enables you to expand the size of your photographs by a factor of two while enhancing the visual quality of the results. VanceAI allows you to do more than double the size of the picture. Using this more upscale anime, which utilizes the more complex algorithms provided by Waifu2x, you can go up to 8x or even 16x. It is one of the online tools that you can access via VanceAI's website.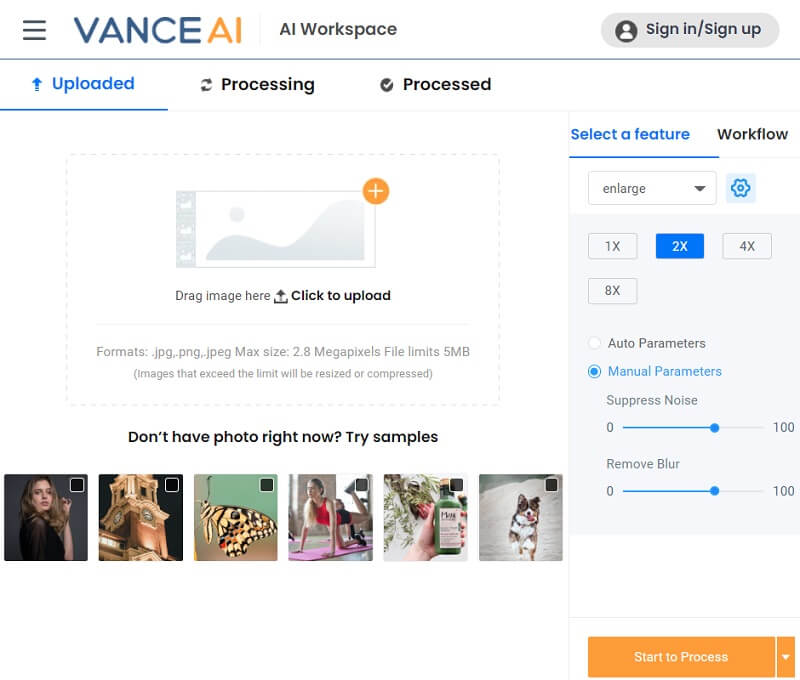 3. Photo Resizer
If you need to change the dimensions of your images, you may use a helpful tool called Photo Resizer. With the program's assistance, you can do several different photo editing tasks, such as clipping, resizing, and modifying the contrast. Using this tool, you can crop the photo you have just submitted to your account. You also have the option to resize the photo by providing the specifications of the new size you want it to be. If you choose this option, it will resize the picture accordingly. After the picture has been processed, you will be allowed to see it, and after that, you will be able to save it in your chosen image format.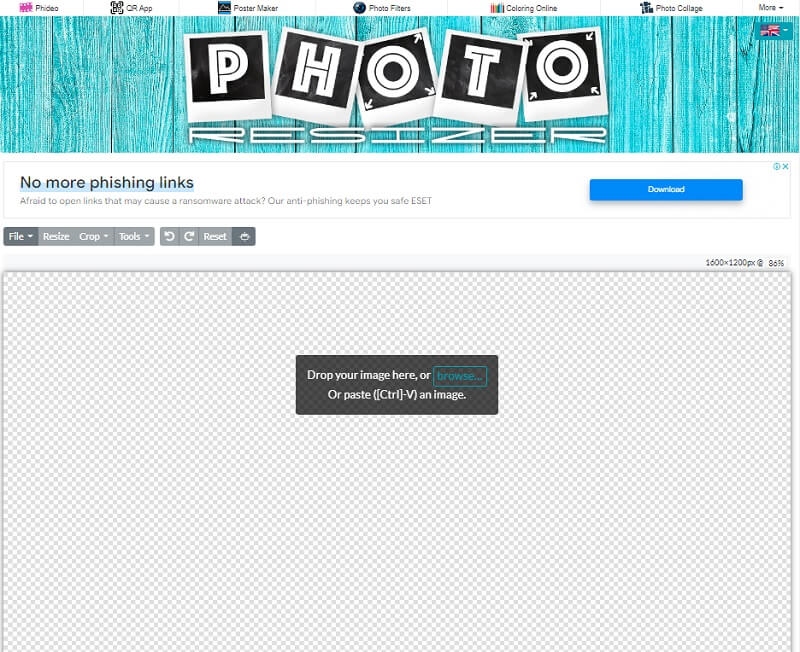 4. ImageUpscaler.com
Suppose you are annoyed by the pixelated and low-quality images you have taken. In that case, you should start using Image Upscaler as soon as possible. This remarkable service utilizes artificial intelligence to enhance an image while preserving the shot's original appearance. In addition, it thoroughly examines and scans the picture to fill in any missing pixels. It does this automatically to ensure that the image's quality is not affected in any way. Finding images suitable for use on advanced social networking sites won't be difficult for you at all.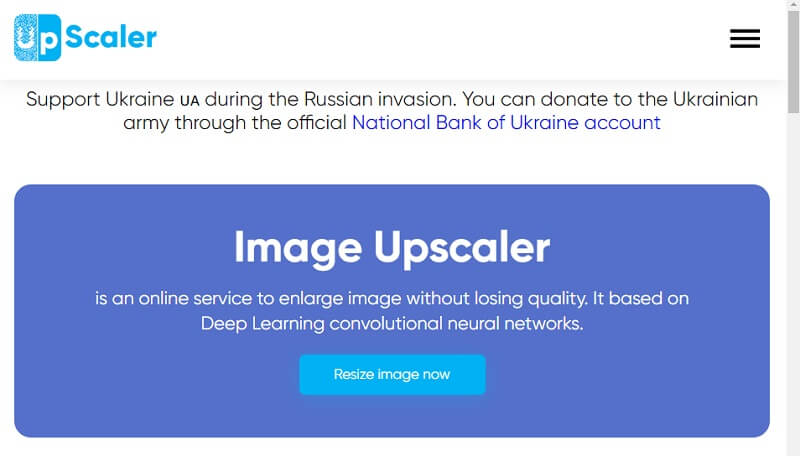 Part 3. FAQs About Waifu2x
How to change the scale of an image in Waifu2x?
Therefore, you first need to open your web page and go to the Waifu2x website. When you arrive at the page, you may upload your picture file by clicking the button that says Choose File, which is located on the page. You are also permitted to upload a photo from the internet by providing the URL of the image. At this point, you can select the picture style as either Artwork or Photo. It provides a total of five different noise reduction options. You are free to choose the one that best meets your requirements. After clicking the Convert button, you can get a preview of the final shot. If you are pleased with the final touch, you may save it on your computer by clicking the Download button if it is shown on the screen.
What is TTA Mode in Waifu?
Is Waifu2x available on Android?
You can use Waifu2x on your Android smartphone to upscale a photo. Some Waifu2x programs now include Android applications that make it simple for you to simplify the reduction of picture noise.
Conclusions
In conclusion, we can claim that Waifu2x is pretty excellent in its ability to resize photographs and remove noise from them. However, suppose you seek an image more upscale that specializes in improving the resolution of your images. In that case, you may try some of the Waifu2x alternatives listed above.