5 High-Quality Slow Motion Camera Devices You Can Avail
There have been tremendous advancements in the ability to record slow motion. Many different types of cameras with slow-motion and even super-slow-motion recording capabilities are now commercially available. In reality, the greatest cellphones now available can capture short slow-motion clips. We've compiled a list of five of the best slow-motion cameras, from compact action cameras to straightforward point-and-shoots to flexible mirrorless designs.

Part 1. Best Slow Motion Camera Review
1. Canon EOS R5 ($3899)
The Canon EOS R5 is the company's latest top-of-the-line mirrorless full-frame camera, capable of stunningly high-quality video capture. It boasts one of the best focusing systems available and can shoot video at 8K resolution. It is Canon's best slow-motion camera model. The quality of the videos you can make is fantastic. The bad thing is that this is a pro-level camera, so it would be hard for a beginner to use. It also costs a lot for a pro-level camera, and that's just for the body, not a Canon lens.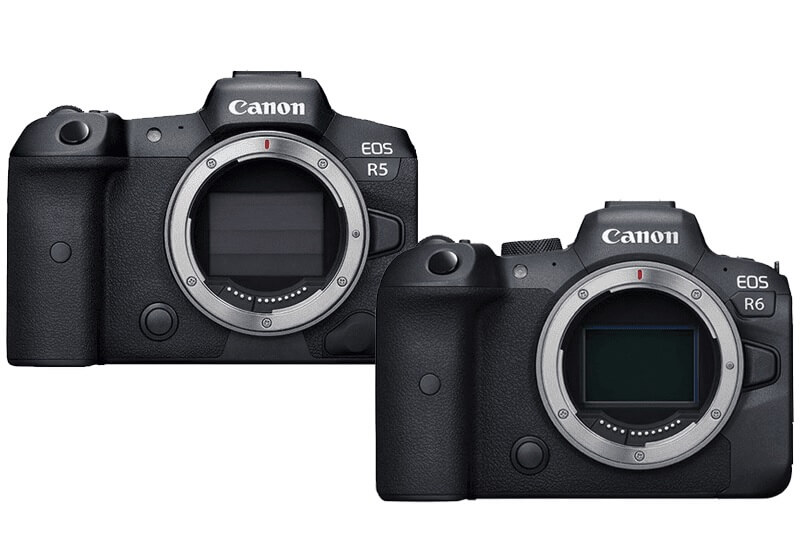 2. Sony a7R III ($2,498)
The Sony aR7 III is a professional-level full-frame DSLR that works in many ways. It has a 42.4MP image sensor, which is very good. This camera looks great and gives advanced users much control. It also has an ISO of up to 32,000, which lets you take photos and videos in low light. It can also record in 4K at 120fps and has great slow-motion features. It gives you better control over how fast the movie plays. It also has image stabilization, which will make your slow-motion videos better. It is high-tech and has 5-axis optical stabilization built into the body.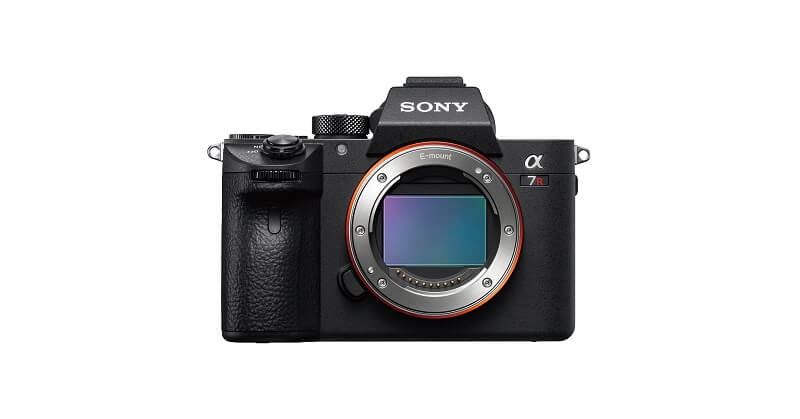 3. GoPro Hero8 Black
GoPro makes some of the best slow-motion cameras in the world. One of the best slow-motion cameras is the GoPro Hero8 Black. This action camera is tiny, but it is solid and well-made. You can also put it in a waterproof case to record slow-motion footage underwater. It has many options for slow-motion video, with a maximum of 120 fps at 1440p. It also has HyperSmooth 2.0 image stabilization, making slow-motion videos look great. It means you may undertake strenuous activities like sports without worrying about jerkiness in your footage.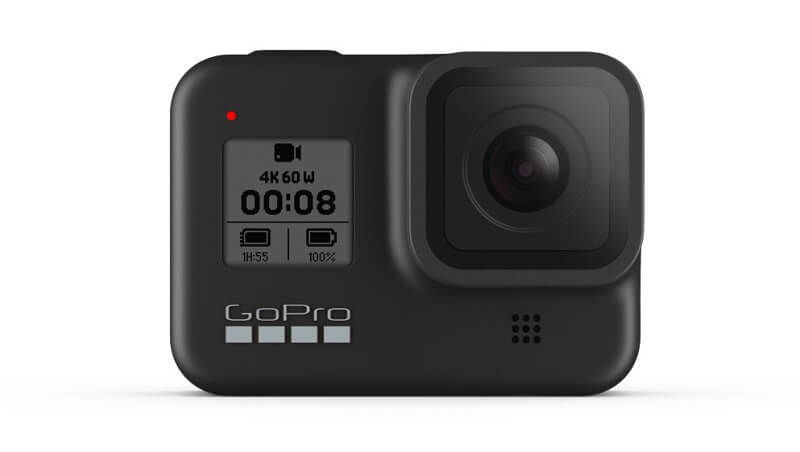 4. Sony a6400 with Lens ($1,298)
This camera doesn't have the best image stabilization. However, it's one of the few with an APS-C sensor that can shoot at 120 fps, which means it can make amazing videos. Even though Sony ZV-1 has slow-motion options, the 6400 stands out in terms of quality and price because of its sensor size. It can shoot in 4K at up to 30fps and 1080p at 120fps. It has a powerful optical zoom system that lets you track the focus in real-time when shooting video and a pretty wide ISO range for this price range.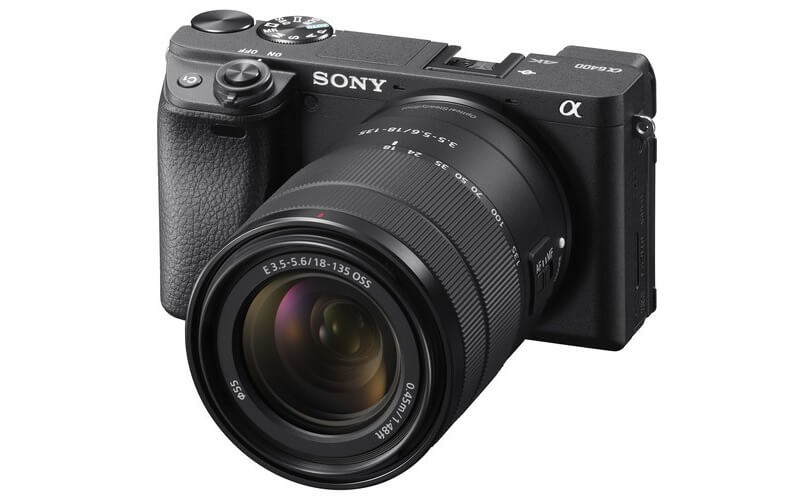 5. Blackmagic Design Pocket Cinema Camera 4K ($1,295)
It is one of the few cameras that can shoot at 120fps in 4k. This one has the best quality and most options for how and where to shoot as a slow-motion camera. But, of course, there are problems with this. With a crop factor of almost 2x when shooting at 120 fps and can't be used for photography, it's not as helpful as other cameras. Another great option is the Blackmagic Design Pocket Cinema Camera 6K, which costs more. It has a smaller crop factor and better image quality because it is 6K, but it uses more batteries than the 4K.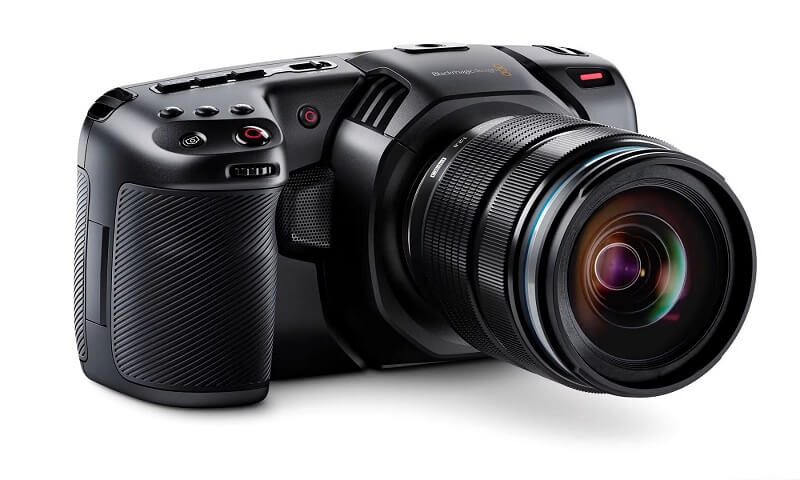 Part 2. Best Slow Motion Video Editor
You may want to switch to using a video editor if you don't have the funds to get a high-quality camera capable of recording slow-motion footage. Some video editors can slow video clips so that it seems like they were filmed with a high-definition camera. Vidmore Video Converter is a beautiful illustration of a video editor that is of excellent quality. A video may be slowed down or sped up in a matter of seconds with the help of this application.
Vidmore Video Converter can slow down video by 0.125, 0.25, 0.5, and 0.75 times, which is helpful given that you wish to slow down your video clips. In addition to that, you may improve its overall quality by appropriately adjusting the parameters. Users can also crop, trim, chop, and combine video recordings with the assistance of this application. In the grand scheme, there is no need for concern if you do not own a digital gadget of exceptionally high quality since Vidmore Video Converter has covered you! Look at this demonstration to see how you can use a video editor to make a video play more slowly.
Step 1: To get the program on your computer, click Free Download. Also, after you've downloaded the file, you'll have to run it to continue with the installation. After waiting for it to finish, click the Start Now button, and it's done.
After setting up the program, you can start using it right away by running it. To start editing, choose Video Speed Controller from the drop-down menu that appears when you click on Toolbox on the right side of the tab above.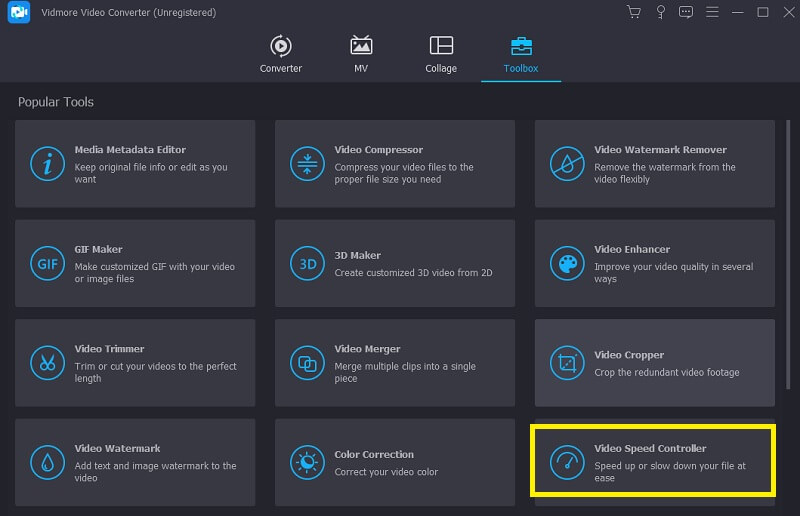 Step 2: The existing window will split down the middle. Click the Plus sign (+) to add the video file you want to change. When you open the video file, you'll see a list of different playback speeds below the video. These playback speeds show how much slow-motion effect will be on the video you have just watched.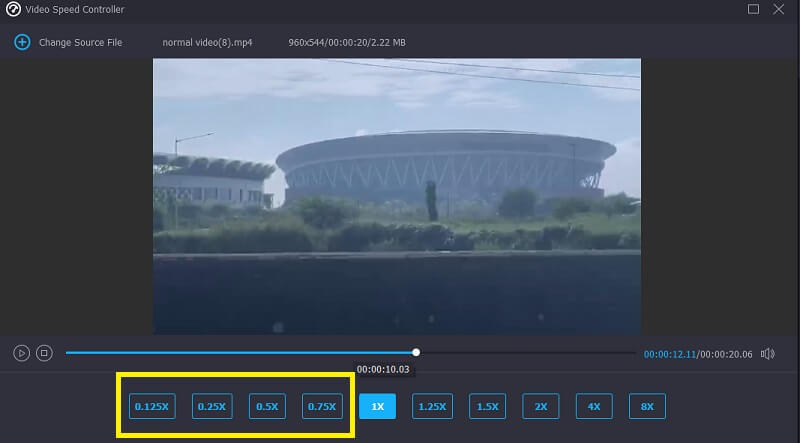 You can change things about the output video in the output settings, like the format, resolution, frame rate, and quality. As for the audio, there are things like the sample rate and bitrate. Under the output setting, you'll see a place to choose where to export your movie.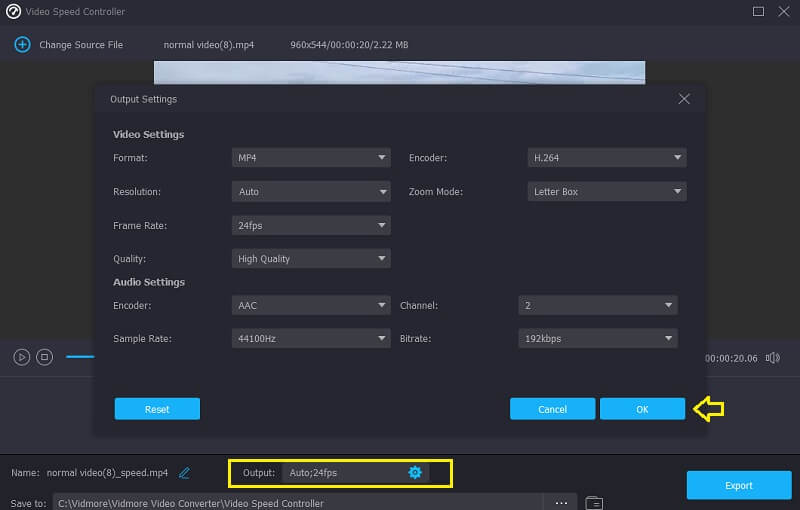 Step 3: To save it, select it, click Export in the window's toolbar, and then wait for it to finish processing.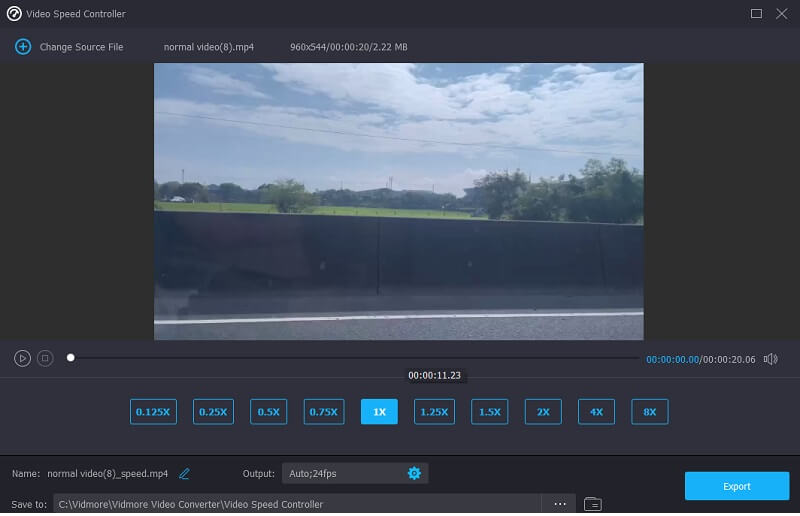 Part 3. FAQs About Slow Motion Camera
How are the Canon R5 and R6 different?
Comparatively, the sensor in the Canon R5 has 47 megapixels, whereas the sensor on the Canon R6 only has 20 megapixels. It leads to the R5 having more pixels per picture and, therefore, a superior image quality.
What are A6400's drawbacks?
The 16-50mm kit lens is convenient because of its small size and wide focal length. Unfortunately, its slow aperture means it's not a great lens unless you have bright conditions.
Does slow motion work on Sony cameras?
Unfortunately, Sony E-mount cameras do not have the same ultra-fast slow-motion capacity as other cameras. However, they give a respectable speed that enables you to think of exciting concepts.
Conclusions
We have introduced some slow-motion cameras that can help you make great content. Vidmore Video Converter is a video editor that may help you create slow-motion videos even if you don't have a high-quality camera. It is software that can play back footage in slow motion.