Make Your Videos Longer Using These Helpful Techniques
The majority of social media networks have limitations for the duration of videos. Suppose your video is too brief and does not satisfy some platforms' minimum video duration requirement. In that case, you will be allowed your videos to be posted. Even though you are permitted to submit shorter movies, it is recommended that you publish videos between 15 and 30 seconds long on your social media feed. They are more likely to get comments. And to give you a solution for that, today we will teach you how to make videos longer with these helpful tips.

Part 1. Some Common Situations When You Need to Make Videos Longer
There are several circumstances where you can find it necessary to lengthen your films. Here are a few examples of them:
1. The audio file is far longer than the video.
There is a possibility that your audio track will not sync properly with your video if it is either shorter or longer than the video. Because of this, you need to check to see that the lengths of your audio and video tracks are equivalent. You may lengthen the speed to get the audio and video to sync correctly.
2. The platform you want needs a certain amount of time.
The newest social media platforms do not mandate a particular length for video clips to be uploaded to their platforms. If you are still using the older version of the software, however, you will not be able to upload a video that is less than the required time. It would help if you made the clips longer by adding new clips or applying a slow-motion effect to the previous ones.
3. To get more people to look at your social media account.
Suppose you are a content producer or a vlogger. In that case, you need to extend the length of your videos since doing so will enhance the number of time viewers spends watching them. As a direct consequence, the social media platform in which you participate will compensate you monetarily. These are only some of the most prevalent situations that require a longer time to be spent on a film. And if you want to make yours longer, keep reading this post until you get to the following part.
Part 2. How to Make Videos Longer
There are a few distinct approaches to expanding the length of movies. However, before you can accomplish so, you will need a tool to assist you. You may rely on Vidmore Video Converter in light of this information. It is software that you can download on Windows and Mac OS computers. This application has many functionalities, but its primary goal is to provide high-quality audio and video content.
Users of Vidmore Video Converter have the ability, with the assistance of the Toolbox function, to extend the length of their movies. From that point on, it provides a variety of possibilities for creating extended video segments. Adding a slow-motion effect to the video is your primary choice. Selecting a slower pace with one of the buttons will immediately give you the desired slow-motion effect. Video merging is the second option available to customers to choose from. Because of this, you can compose more than one clip you have uploaded to the program. With the help of these strategies, you will be able to fulfill the necessary video requirements of the social media platform. The various approaches to extending the length of your films are outlined below in their respective sections.
1. Add New Video Clips by Using Video Merger
You may extend the length of your films by combining many clips into a single long one. The stages that may be relied upon are as follows.
Step 1: Install the Vidmore Video Converter after your device has finished starting up correctly. After the program has been installed without any problems, you can start to use it.
After that, choose the Video Merger from the Toolbox menu when you get there.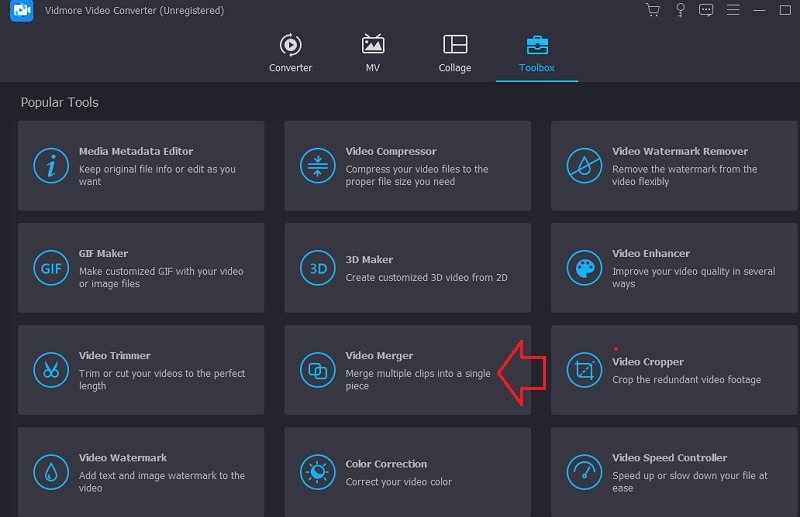 Step 2: Select the Plus sign again to upload the remaining segments of the movies after the initial file has finished loading. You can also do some modifications.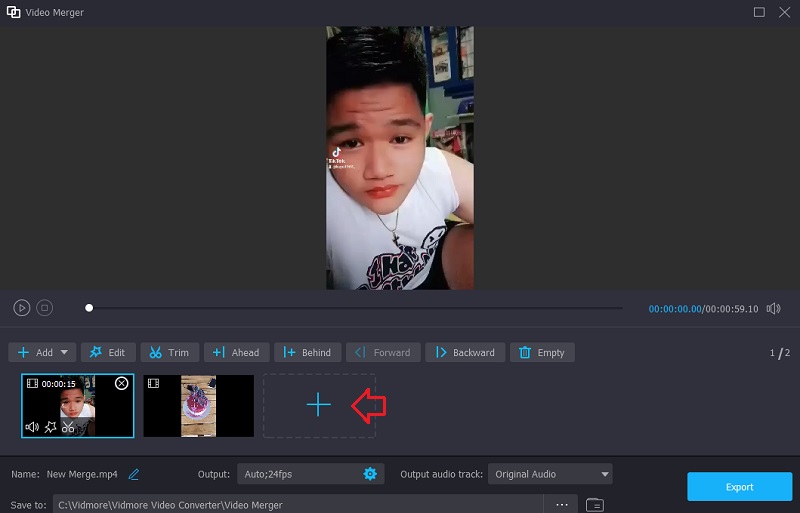 Step 3: For the modifications you've made to take effect, you need to click the Export option at the very end.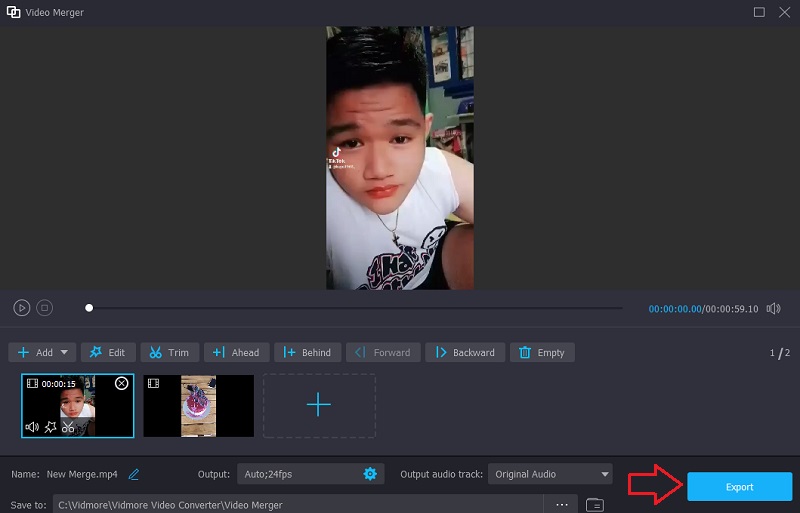 2. Slow Down the Video by Using Video Speed Controller
Applying slow-motion effects is yet another technique for elongating the duration of movies. It is helpful if you want to add some flavor to your video or some originality to them. When you watch the film in this manner, you will be able to see every element of it. You may get an idea of how to accomplish it by looking at the stages listed below.
Step 1: To increase the speed of the video, go to the Video Speed Controller and then click the + symbol in the middle of the screen.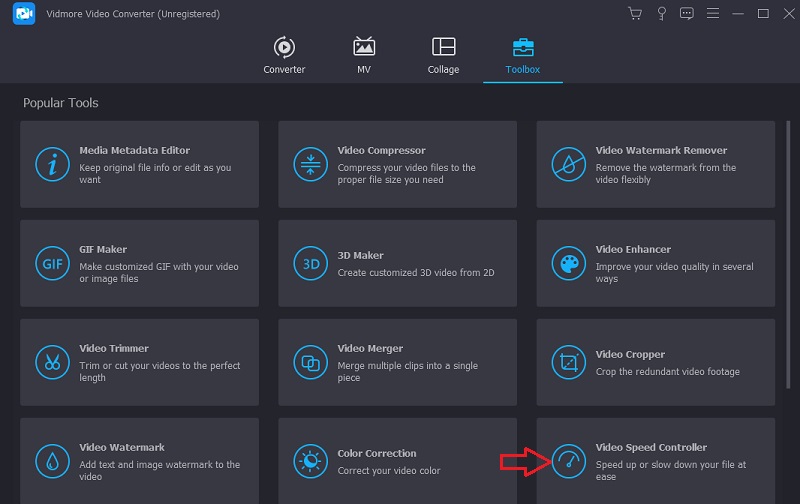 Step 2: Following that, select the portion of the audio where you want the tempo to be slowed down. Afterward, select a speed level suitable for your requirements according to the menu. Please select something from the list that is provided below.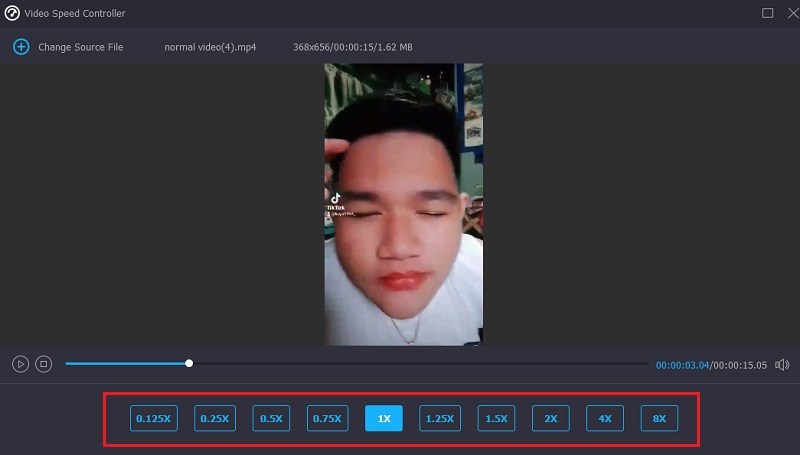 Step 3: When you are finished with everything, select the Export option, and your file will be available for download.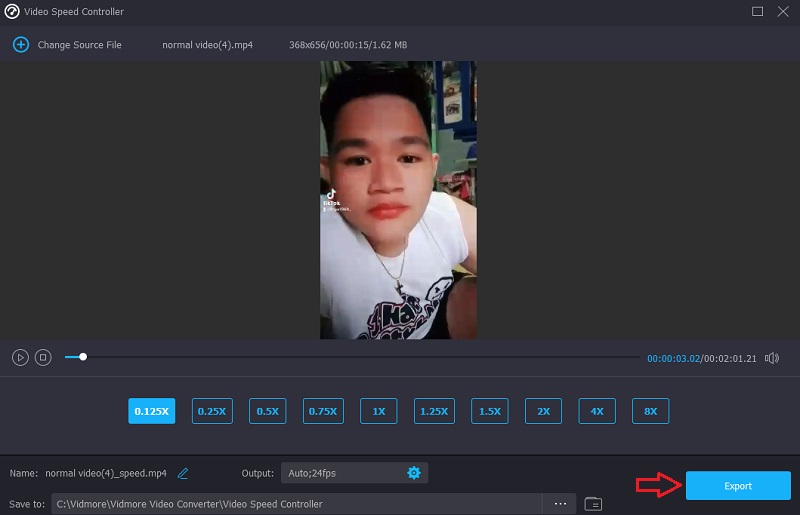 Part 3. FAQs About Making Videos Longer
How to make TikTok videos longer?
TikTok is a website for sharing short films. Users of the platform may produce short movies based on songs, movie lines, or even videos offering their viewers whatever information they want. It is seen to be the most popular platform for producing lip-sync videos. Tap the plus sign at the bottom of your screen to make your TikTok clips longer or to adjust the length of the clips you have already created. Then, tap the 3m icon below the record button to record videos for three minutes. To finish, select the video you want to record by clicking the record button.
Can I upload movies to TikTok that go above the 3-minute limit?
After July 2022, users will no longer be able to upload videos on TikTok that are longer than three minutes. However, you need to update your account to the most recent version to have a video limit of at least three minutes.
How long should a typical video be?
Ten minutes is the sweet spot for the duration of a video. Videos between seven and fifteen minutes tend to do exceptionally well on the site. Keep in mind, though, that the duration of your film should only be as long as is necessary.
Conclusions
How to make video longer on iPhone or other devices? Please don't hesitate to follow the directions above to accomplish what you set out to do. Because of this, you may utilize Vidmore Video Converter to avoid the difficulties of extending the length of your films.