A Tutorial on How After Effects Speed Up a Video Using 2 Methods
Taking videos using cameras while participating in sports is becoming more popular among participants. You may want to slow down your video playback occasionally so that you can observe the action more precisely. Adobe After Effects is a professional application tool that users may use to create their films and apply digital visual effects to their existing recordings. In After Effects, you can speed up a video. And this article will tell you two ways how to change the video speed in After Effects.

Part 1. How to Speed Up a Video in After Effects
1. Time Remap
The first approach is using the Time Remapping option that After Effects offers. You may use this effect to slow down any portion of your video or create a clip in After Effects that is played back in slow motion to suit your needs.
Step 1: Startup Adobe After Effects 2021 on your computer, and then create a new piece so that you can import your clip.
Step 2: When you right-click on your video, you will get various options. After that, choose the Time option, and after that, click the Enable Time Remapping button. You may also open the Time Remapping window by pressing the tab key on your keyboard while simultaneously pressing the Ctrl, Alt, and T keys.
Step 3: Move the little blue cursor circled by the red rectangle to make the keyframes further apart. Then the clip you choose will slow down.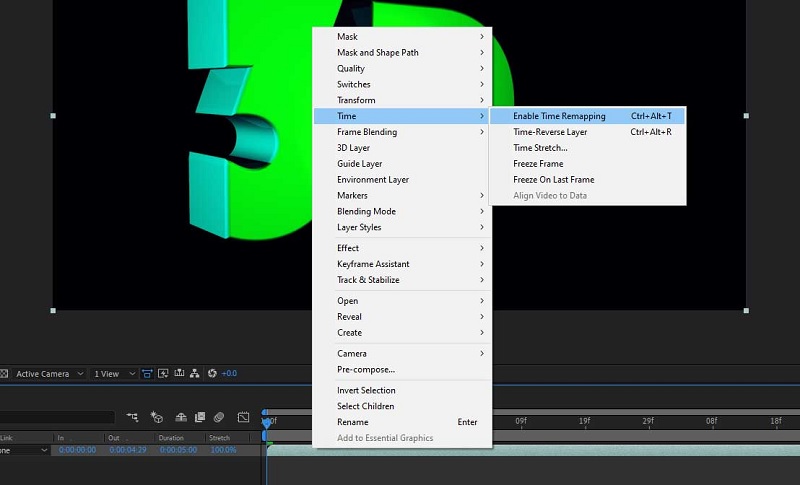 2. Speed Ramping
The speed ramping technique is used whenever desired to have improved control over how the pace of the time either slows down or speeds up.
Step 1: Select a keyframe and tap on the Graph Editor after setting the frames for the Time Remap variable and ensuring that the Frame Blending option is turned on.
Step 2: You will want to change the graph type from the bottom of the screen and ensure it is set to Edit Speed Graph; by default, it will display the Value Graph. Once you have done this, you can go on to the next step. In addition, return to the usual view by selecting the Graph Editor again. Then, change the first phase to Easy Ease Out and the final keyframe to Easy Ease In.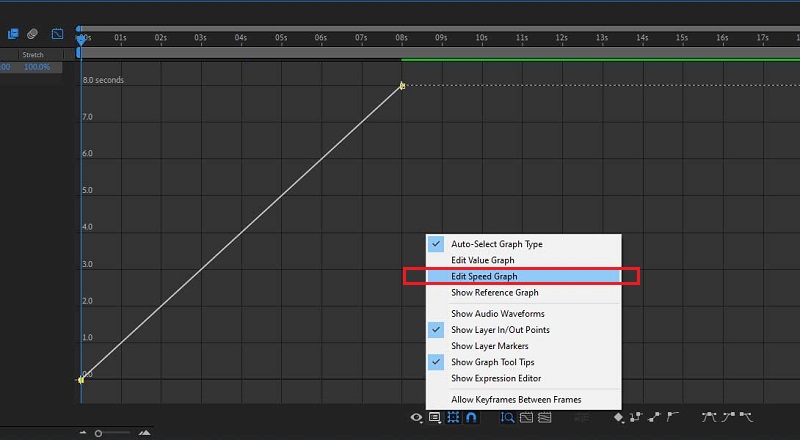 Step 3: Again, press on the Graph Editor, and then drag the yellow bars in the direction that you see appropriate.
Part 2. Alternative Methods on How to Speed Up a Video in After Effects
We cannot dispute that navigating After Effects is quite challenging. Because of this, we decided to hold back some of the more unconventional approaches available to speed up a film. These tools provide straightforward instructions that are easy to carry out. Please feel free to drop by and have a look at them.
1. Vidmore Video Converter
Vidmore Video Converter is the initial approach that is considered the safest for speeding up a video in After Effects. It is a video editor as well as an audio editor, and it comes with a variety of editing features that you might find helpful. It will assist in speeding up a video by the tool's Video Speed Controller, specifically designed for this purpose. It provides speed rates ranging from 0.25 to 8% of the original speed. Vidmore Video Converter is the all-in-one video speed regulator you should use when you need to impart a speeding-up effect into the movies. Rather than just playing the films at a high pace.
In addition to accelerating video playback on your device, you also have the option of modifying the video and audio settings. You can elevate the volume and even cut off the specific segment you choose. The editing process will impact the overall quality of your video clips; nevertheless, you do not need to be afraid about losing any of them in the process. Vidmore will ensure that the file you submit has not been tampered with.
Step 1: Before you can use Vidmore Video Converter on your device, it is necessary for you first to download it, then install it, and then activate it.
By navigating to the Toolbox menu and choosing the Video Speed Controller option, you can modify the speed at which your video plays. It allows you to either speed up or slow down the pace of the overall duration of your movie.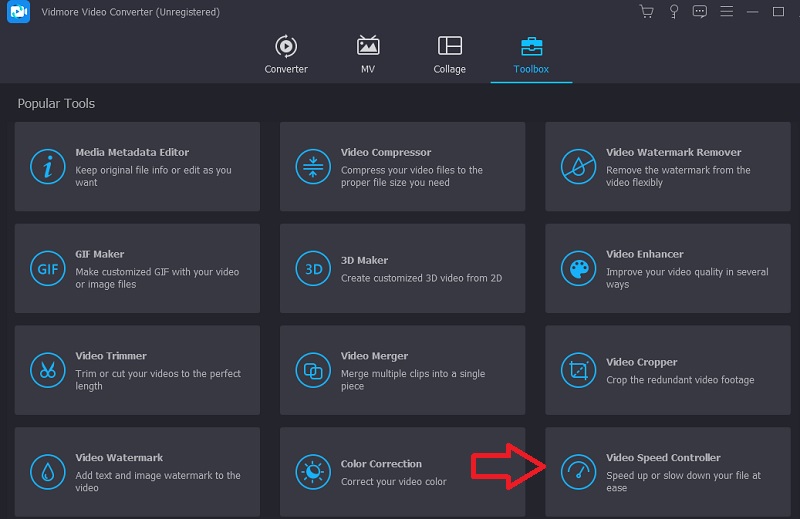 After choosing the Video Speed Controller from the drop-down menu, you should click the plus symbol in the screen's middle.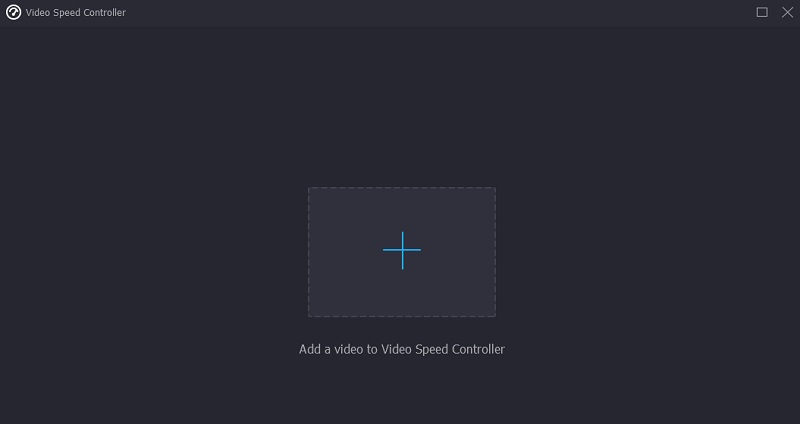 Step 2: After it has been finished, many different video speed choices will appear beneath the clip. You may choose the amount of challenge or the sort of speed that you want to play at by just pushing the button.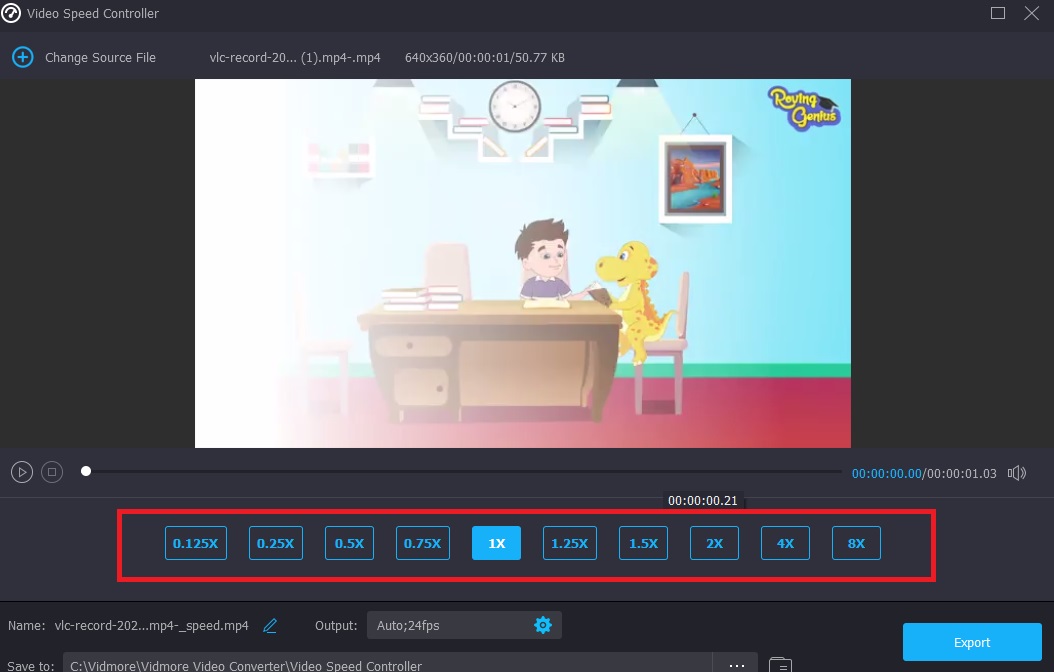 You will also be able to change the quality of your file if you choose the Settings tab. To do so, touch the tab. You can improve the resolution, frame rate, and other options. You can proceed with its conversion if you do not plan to alter any of these settings shortly.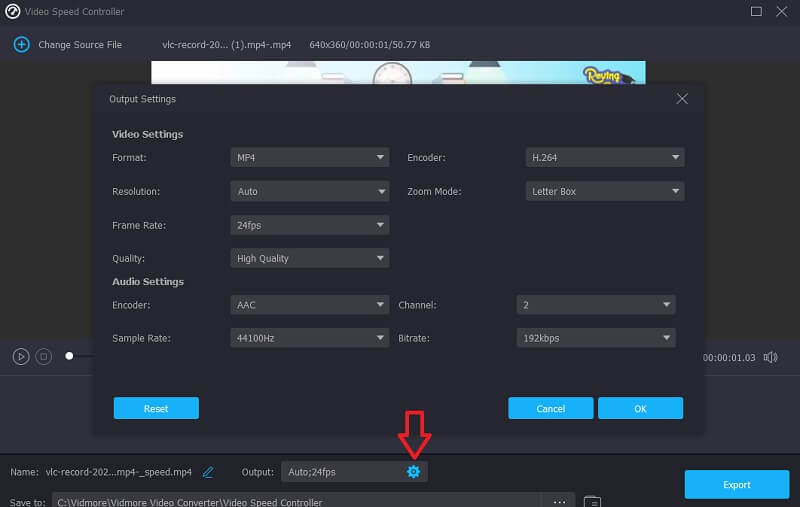 Step 3: To begin the process of exporting, click the button labeled Export, then wait until the operation has been finished before continuing.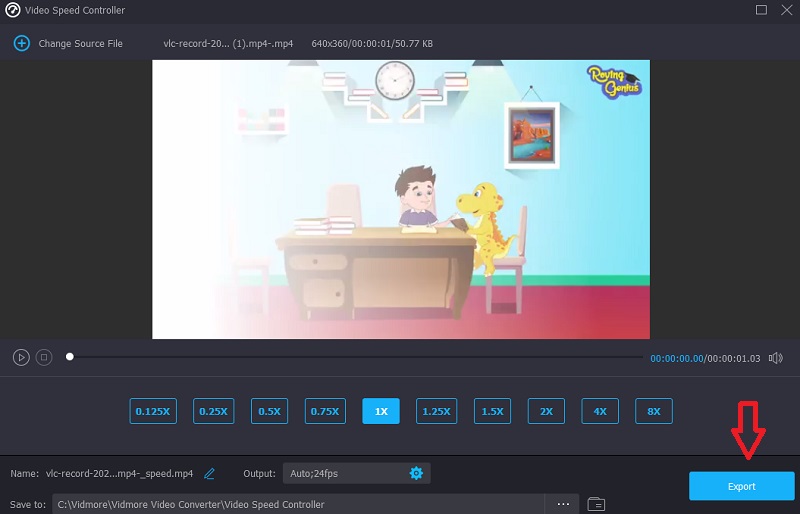 2. Clideo - Change Video Speed
Clideo is a sophisticated online video editing service that also includes the capability to modify the pace of videos online. It allows you to make the video go either faster or slower, so you can change the tempo of your movie in a matter of seconds without having to re-edit it. You have the choice of adjusting the slider to get the desired pace, or you may pick one of the six speeds that are the most common options. You can upload a video clip that is currently stored on your device.
Step 1: To begin, look for the Clideo - Change Video Speed option in the menu of your browser. After being redirected to the site, you must click the Choose File button to submit your movie.
Step 2: After that, you may alter the video's pace by dragging the slider to the right or selecting an option from the drop-down menu.
Step 3: To finish, click the Export button below.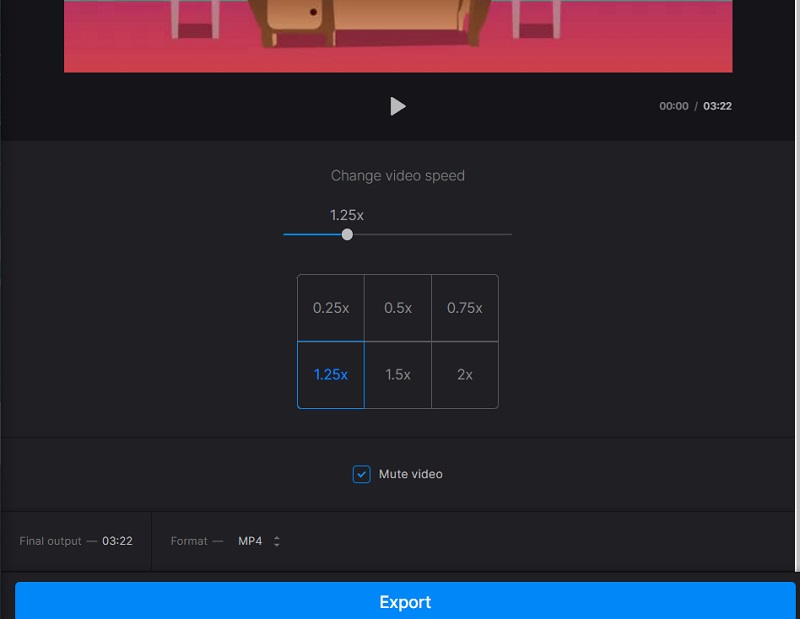 Part 3. FAQs About Speeding Up a Video in After Effects
Can After Effects be used for free?
No. If you need to use Adobe After Effects for an extended amount of time, an individual subscription costs $20.99 per month; however, Adobe offers a free trial version of the software that may be downloaded and used for seven days.
Does After Effects work on a smartphone or tablet?
This application is unavailable for download on any of Adobe's supported mobile platforms. You won't be able to utilize Adobe After Effects on your Android phone since Android is also a mobile operating system. It is the most probable scenario.
Which is more significant, Blender or After Effects?
Blenders should be your tool of choice if you want to make 3D animated movies or games. Suppose your job focuses mainly on compositing and motion graphics. In that case, you should choose After Effects as your editing software.
Conclusions
There is no question that Adobe After Effects offers a unique set of tools. And now that you know how After Effects speed up a video, you may begin modifying your clips. However, you may switch to the online or offline solutions that were presented before if you are having difficulty following along.