The Best Online Video Cutter Of All Time: Windows and Mac
A lot of people today want everything to be convenient for them. No wonder even in cutting their video clips, they still seek an online video cutter. If you are one of those individuals who want to use an online tool for cutting the unwanted parts of your video clips, you better read all the data written in this post. We listed the top 5 most popular video cutters you may use online, as well as the video cutter you may acquire on your Windows and Mac device.

Part 1. Top 5 Online Video Cutters
Listed below are the top five most convenient online video cutters available for you to utilize right now. Please take note of their characteristics, as well as their strong and weak points.
1. 123 Apps
It is possible to edit your video clips online with 123 Apps if you seek an easy and fast technique. Video editing software that is compatible with a wide variety of audio and video file formats is available. This product is especially ideal for individuals who are just getting started because of the dashboard's user-friendly design. You may be limited in your file converting choices because it only accepts files up to 500MB in size.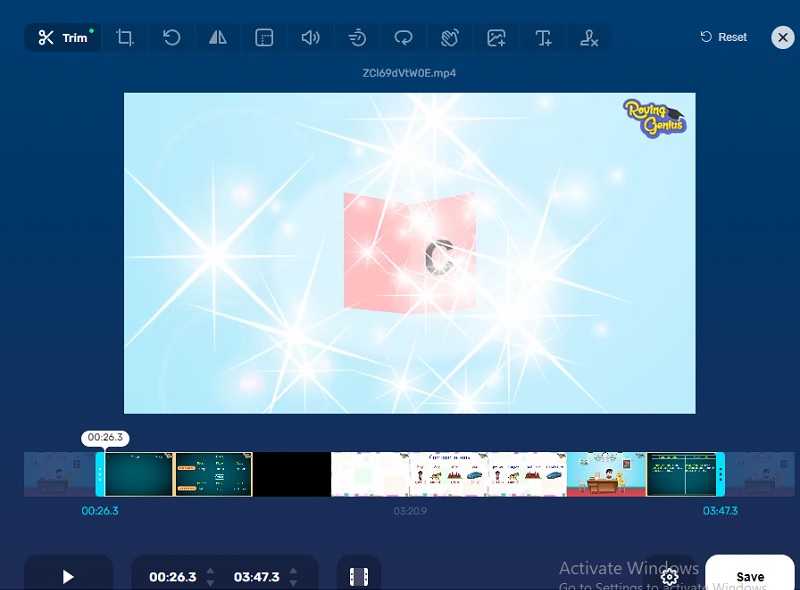 2. Clideo
The online video file cutter Clideo is also another tool that you may use to trim video files for free. It's available for download from the Clideo website. Using this browser-based application, you may remove the unnecessary portions of your favorite video recordings, resulting in a far smaller file and easier to handle. It is possible to convert a wide variety of popular video and audio formats with this program without sacrificing quality. On the other hand, this program may be a bit slower in its functioning if you are time-conscious, especially when it comes to video conversion. However, it is possible to be persuaded that it will aid you in trimming your video clip.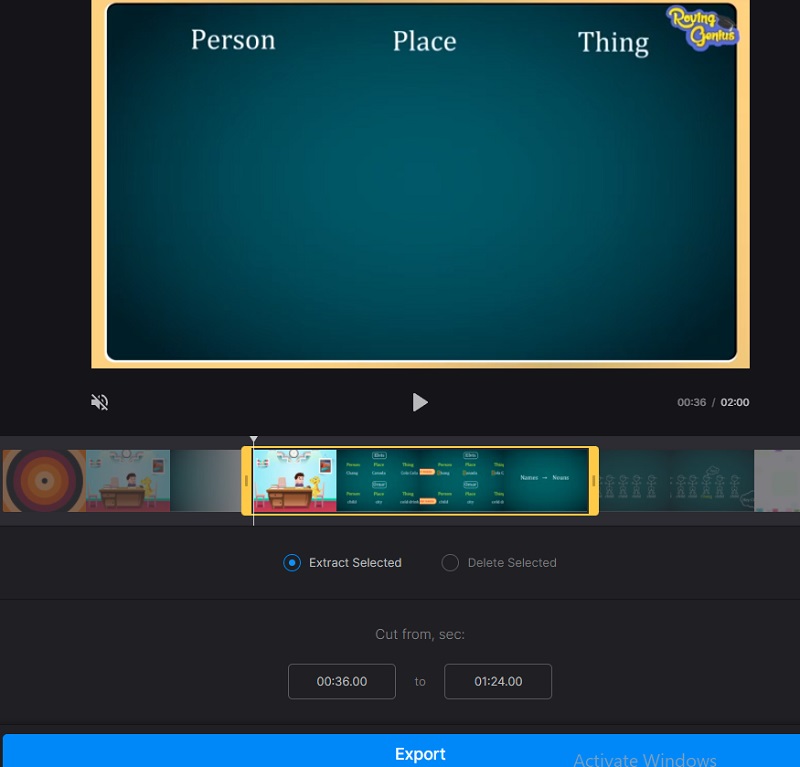 3. Kapwing
Consider the following scenario if you're looking for an internet tool that will aid you in trimming away the unwanted portions of your video clips from your computer. Kapwing is a fantastic alternative to consider when confronted with such a situation. With the aid of Kapwing's simple editing capabilities, you can not only cut and trim videos, but you can also record, edit, and publish them with the app's help. Aside from being a consumer, the UI has received positive feedback from the community as well. However, it will be a little complicated for those new to the tool.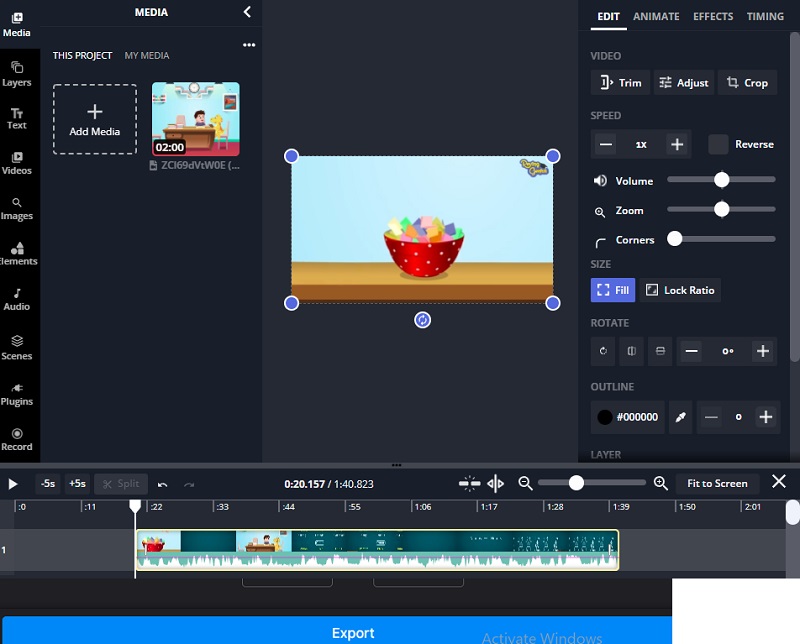 4. VEED.IO
The VEED is a video cutter that you may get from the internet. This program allows you to cut and trim your videos quickly and straightforwardly. Since the editing tools do not need much training, even complete beginners will have nothing to be worried about. Furthermore, it is compatible with a wide range of video file formats. One downside is that it is equipped with filters. Changing the effects of your video clips will not be possible with this tool, which you may wish to do.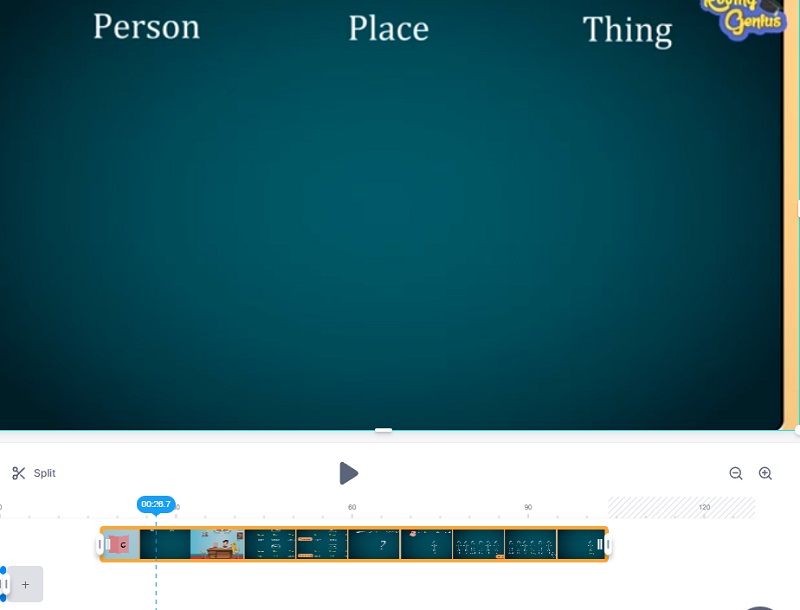 5. Ezgif
With the assistance of this video cutter online, you can effectively trim the cluttered section of your films in a matter of seconds. It supports various video formats, allowing you to make your video recordings even more spectacular. It also offers extensive editing capabilities, allowing you to apply effects and other editing elements to your video clip. With this practical application, you can easily edit your video clips, and you may upload files up to 50 MB in size only.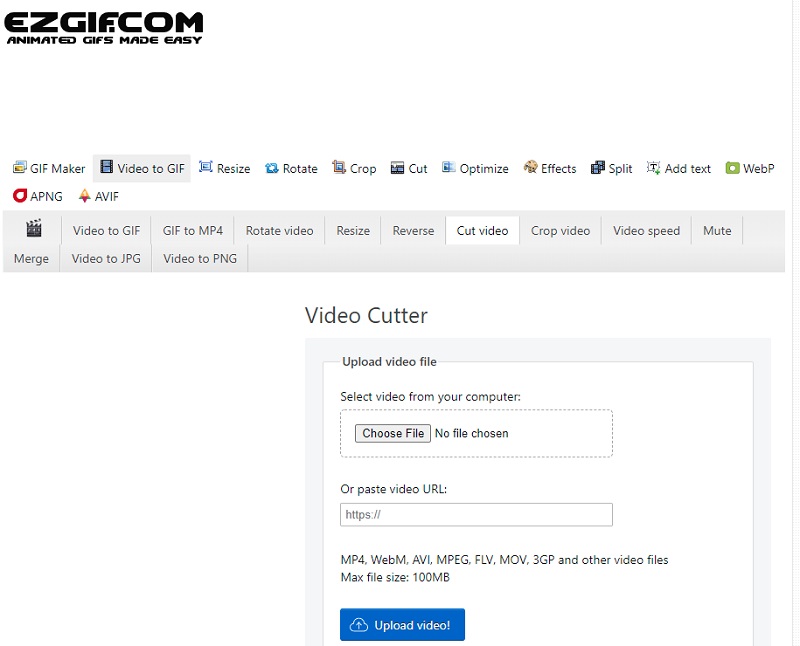 Part 2. Best Video Cutter on Desktop
Even though we agree that using a video cutter online is handy, you still recommend downloading and installing a video cutter on your device. Following that, Vidmore Video Converter is the most highly recommended program available. It is a very professional tool that may assist you in fast removing unneeded segments from your video files. Because of its user-friendly layout, you will have no trouble navigating through this software. You may install this multi-functional tool on both Mac and Windows computers. Aside from that, you will have no problem uploading and exporting your media here since it supports practically all of the most common audio and video file types available today. Beginning with the methods outlined below, you may start trimming your video recordings.
Step 1: You may download and install the file cutter application on your computer by clicking on one of the Download icons at the bottom of the page. Following the completion of the installation process, you will be able to use the software on your device.
Step 2: By selecting the Add Files button in the upper left corner of the page, you will be able to begin uploading files from your Folder immediately after. Additionally, you may upload your files quickly by clicking on the Plus symbol on the window's center interface.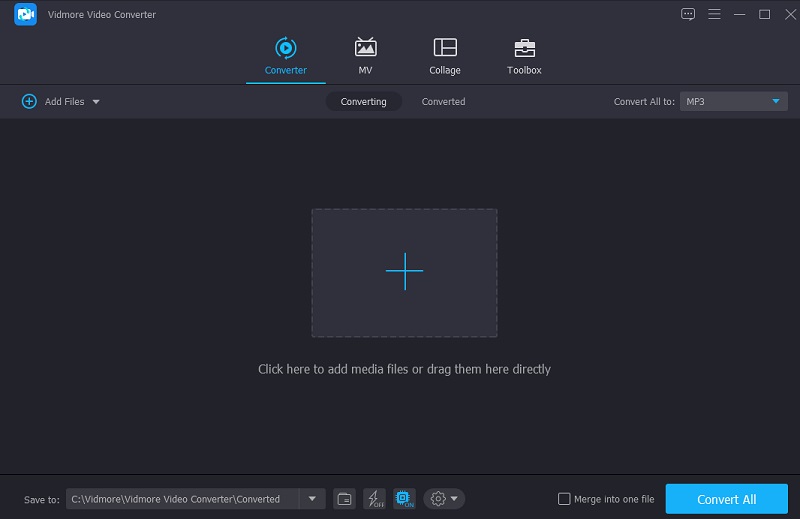 Step 3: Once the video clips have been loaded, click the Scissors icon to slice them into the Timeline. To begin eliminating undesired file segments, move the left and right sliders on the video player's left and right buttons. Additionally, you may input the beginning and end times manually. When you're done making changes, click Save at the bottom.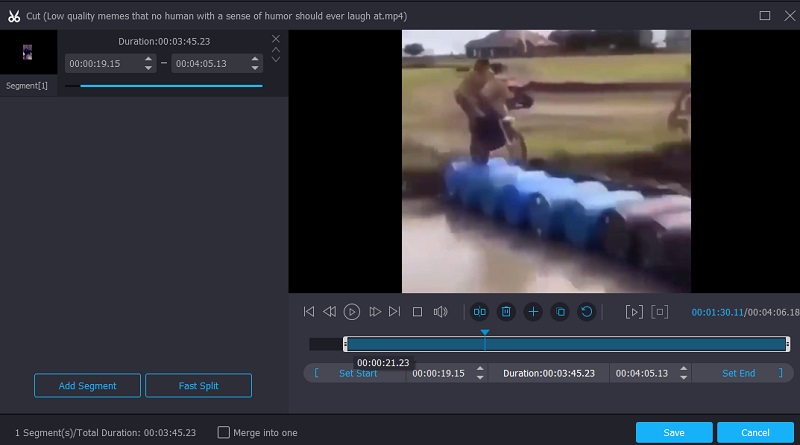 Step 4: Once you've completed all of the procedures indicated above, click on the Convert All button at the right lower corner of the timeline to thoroughly apply the changes to your whole file.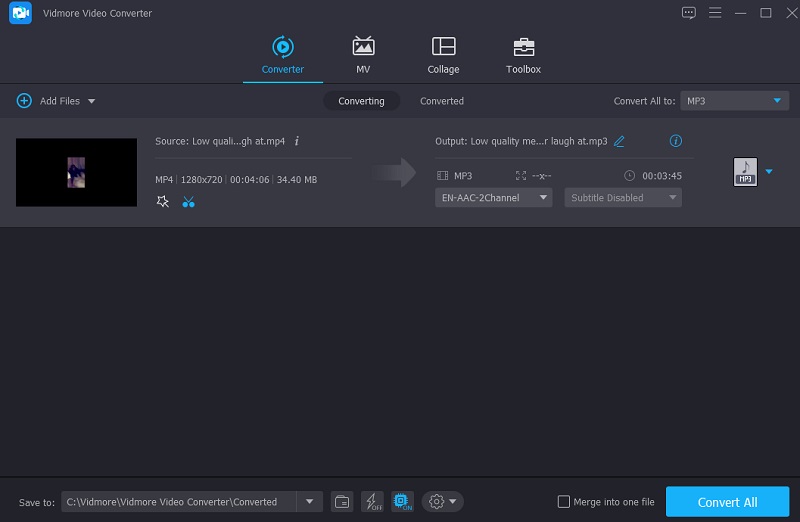 Part 3. FAQs About Online Video Cutters
Which cutter above is better for file size conversion?
You can use the Kapwing. It allows file conversion up to 300 MB.
What is the advantage of using an online video cutter?
Some of the benefits of using an online video cutter are that it produces high-quality video and enables you to include graphic representations.
Is it true that editing video lowers the quality?
When the cutting tool is used, the video quality is rarely degraded, at least not that significantly.
Conclusion
With the help of the provided online video cutter for PC, you will have no trouble trimming away the unneeded portions of your video recordings. The 123 Apps, Clideo, Kapwing, VEED, and Ezgif, are the video cutters that are the easiest to use on the internet. However, because of the restrictions of internet tools, it is recommended that you use the Vidmore Video Converter, a video cutter for desktop computers.