Kdenlive Video Editor: All You Want to Know [Latest Update]
You will see several popular video editors when you search for an open-source video editor online, one of them is Kdenlive. This program is free and accessible for all desktop operating systems. It claims to be suitable for first-time users and experienced video editors. Through this post, we will dig deeper into what it can offer to the users. In addition, it will introduce an alternative program that can excellently help you produce a high-quality video. Without further ado, proceed to the following details.

Part 1. What is Kdenlive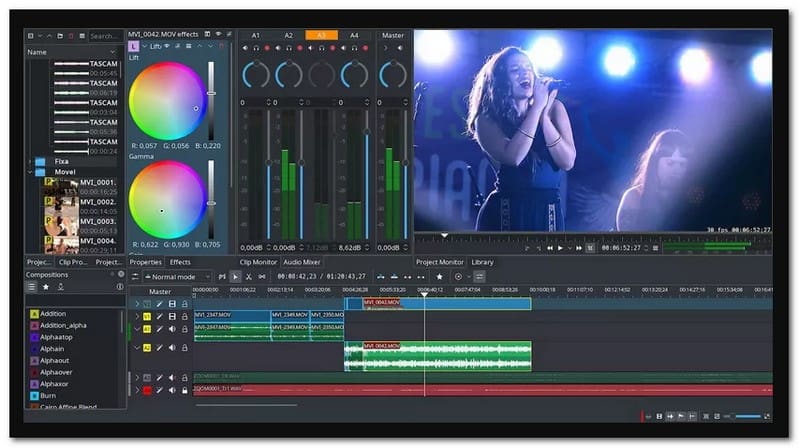 Kdenlive is an acronym for KDE Non-Linear Video Editor. It is an accessible and open-source editor compatible with Linux, Mac, and Windows devices. It provides industry-standard editing options and a broad range of audio, video, and composition effects. This program offers numerous striking video effects and transitions, such as blur, twist, rotate, and color adjustment. Besides that, it provides audio effects, such as balance, volume, audio filters, and more. The editor's flexibility makes it appealing for first-time users, while the advanced features give it a variety of professional use cases. Indeed, Kdenlive has several editing options to transform a simple video to the next level.
To get to know these editing options, we have listed them for you; check them out:
Audio Mixer
Audio Recorder
Audio-volume changer
Audio Editor
Caption Editor
Color Analyzer
Keyframes Effects
Markers
Multi-track editing
Option to Record Voiceover
Project Notes Option
Project Saving and Opening
Razor Tool
Subtitle Editor
Video Snapping
Kdenlive has five workspaces: audio, color, editing, effects, and logging. Workspaces are the top-menu options that showcase the required components of the interface. For example, if you go to the Editing workspace, you will only see the required and related editing options that you will use. With that, whenever you select each workspace, it will be straightforward and easier to access your needs.
However, if you have an outdated computer, you will experience slow response, crashing, lagging, and unavoidable issues. There are also bugs and crash issues that need to be fixed to have better compatibility. Besides that, it has a limited output option, which MOV, AVI, and MKV do not even support.
Part 2. How to Use Kdenlive
This part will help you how to use Kdenlive for different purposes. To get to learn more about these, rely on the information presented.
How the Kdenlive Crop Video Works:
Step 1. To begin with, start a project with your preferred crop size. You must create a project profile if no profile is available within the required size. To do that, press the Mage project profiles button and select Create New Project.
Step 2. Modify the profile settings as required. In your case, make it 900 x 690. After that, upload your video clip to the project bin and place it on the timeline.
Step 3. Apply Position and Zoom effects to your video clip. Then, press the adjust the original size under the effect settings.
Step 4. Lastly, modify the X and Y to adjust the position of the cropped region according to your preference.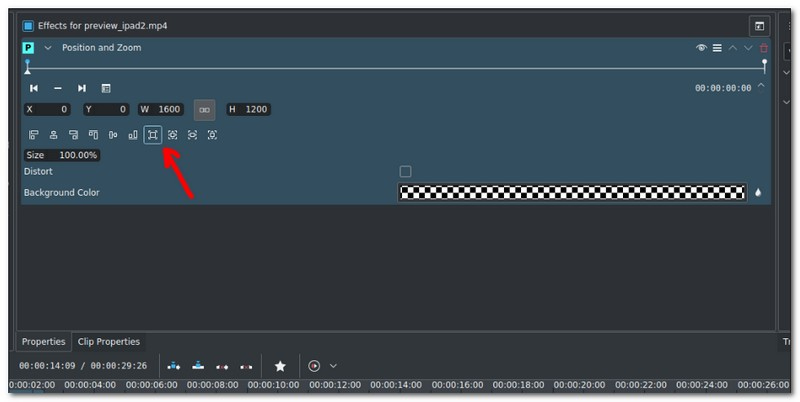 Kdenlive How to Export Video Works:
Step 1. Suppose you already imported your video and made the necessary adjustments and cuts. Once satisfied with the outcome, press the Project in the top menu bar on the upper right of the interface.
Step 2. A drop-down menu list will appear from the Project tab, and select Render from the options.
Step 3. The Rendering window will appear on your screen. Here, under the Render Project button, pick your desired format presets from the drop-down menu list. If undecided, select MP4 preset and ensure that Full Project is chosen.
Step 4. Finally, hit the Render to File button to export your video and wait for the exporting procedure to finish.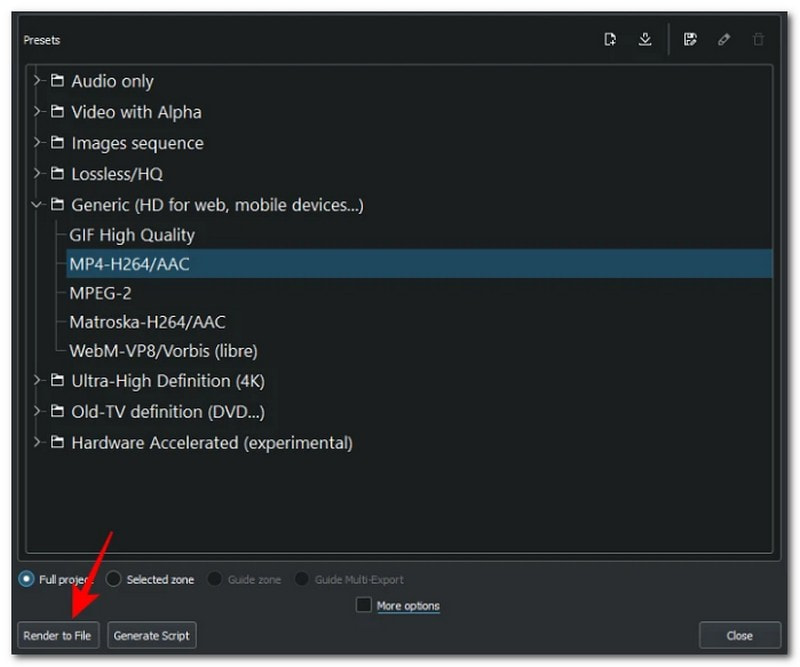 You have learned various ways how Kdenlive works for different tasks. With that, you learned about various aspects the program can do, which you might need to do for video editing.
Part 3. Kdenlive Alternative
Kdenlive has numerous drawbacks that prevent it from becoming the best video editor in the market. Despite its basic and advanced features that benefit first-time and professional users, it is unsuitable for professional editing. With that, you must consider using a program that can provide your needs and meet your standards. Consider using Vidmore Video Converter, which has the primary editing functions you need.
Vidmore Video Converter has a built-in collage maker, converter, MV, and a section comprising various tools. These built-in features help you produce a project you aim to have in the first place. To further explain their works, proceed to the following parts.
Collage Makers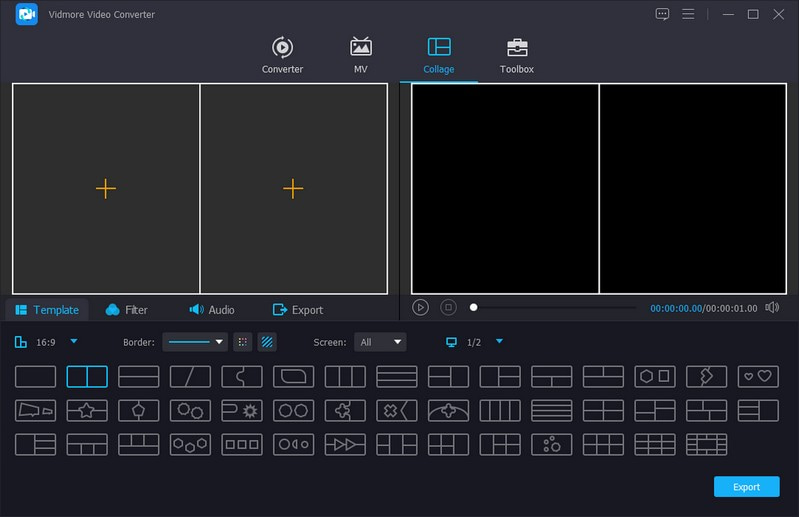 The collage maker enables you to create a collage comprising your image and video files. Here, you can upload as many multimedia files as you want, as there is no number limitation for importing files. It offers thirty-nine bone structure templates with various numbers of screens, styles, and designs. In addition, you can apply music to your collage to make it more engaging.
Converter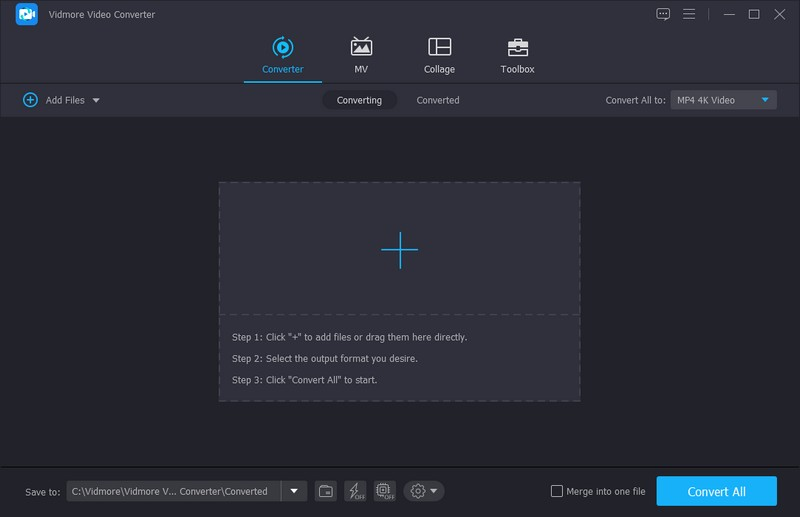 The converter can convert popular audio and video formats quickly and hassle-free. If you have many files, you can convert them all together, as it supports batch compression. Besides that, it can enhance the quality of your video file before converting them.
MV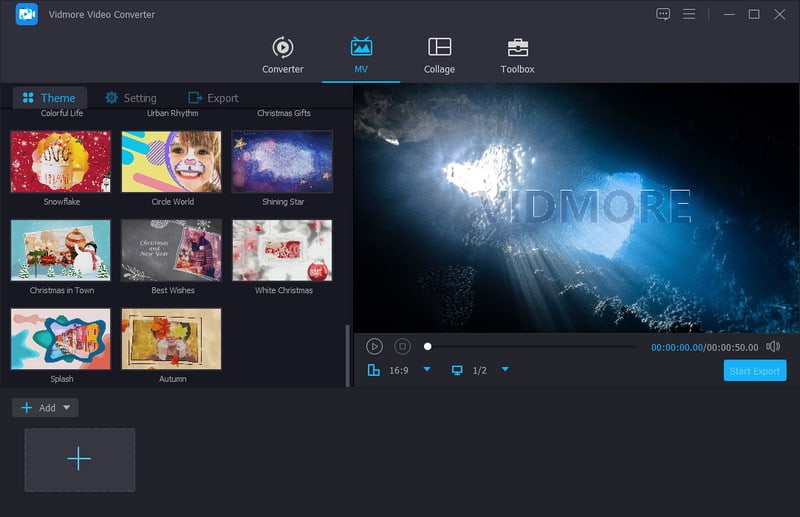 The MV feature allows you to create a video for presentations, slideshows, movie trailers, or any video content you can share online. It offers editing options to edit your project further, such as rotate & crop, effects & filters, and a watermark.
In addition, it offers forty-one ready-made templates you can apply to your video. You can incorporate text from your project's beginning and ending parts. Besides that, you can accompany your video with music to make it livelier. You can also change your video's format, frame rate, quality, and resolution according to your liking. Amazing, right?
Toolbox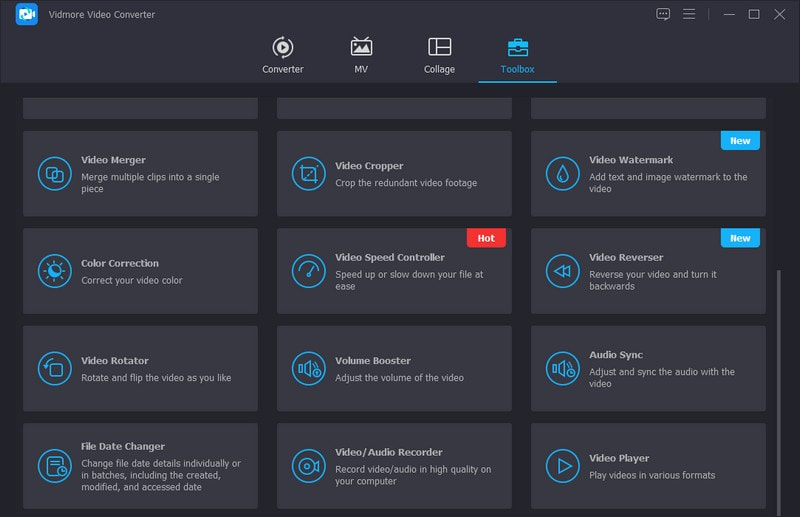 The toolbox offers twenty-one toolkits, which you can use to edit your projects further, whether it is audio, image, or video. The following toolkits you can use are Video Compressor, Audio Compressor, Video Watermark Remover, GIF Maker, Image Converter, 3D Maker, and more. A lot, right?
There is nothing like Vidmore Video Converter, no doubt; it offers several built-in features and editing options you can use. It has anything you need to produce a high-quality project you want to have.
Part 4. FAQs about Kdenlive
Kdenlive vs. Davinci Resolve?
Kdenlive is free and open-source, while Davinci Resolve is a paid program and not open-source. However, Davinci Resolve's best qualification is no lag and crashing, while Kdenlive users often experience bugs, lags, and crashes.
Kdenlive vs. OpenShot?
OpenShot's interface is more friendly, while Kdenlive is not that complex; you must spend more time accessing the features. Besides, Kdenlive is slower when rendering projects, while OpenShot is faster than others.
Kdenlive vs. Shotcut?
Kdenlive supports proxy editing, while Shotcut does not have this feature. Besides, Shotcut offers more updates compared to Kdenlive.
Conclusion
If you will use Kdenlive Video Editor, it is a good choice too. However, it has drawbacks that users still experience up to this day. Luckily, you have the perfect alternative to Kdenlive, the Vidmore Video Converter. It is an extraordinary video editor that permits you to unlock all the advanced features without prior experience. Please do not be hesitant; give it a try!