VSCO App: Shoot Pictures, Edit, and Share Online
Are you tired of switching between applications to shoot an image or video, edit it and upload it on different social media channels? If you like to do everything from one application and do your thing, there is a perfect application for you to access.
VSCO app is an all-in-one solution, as you can shoot pictures, edit them, and upload them without the need to leave the application. It offers editing options and eye-catching filters, which you can apply to your project. In addition, this post will introduce alternative tools that can help you edit your video outputs. Do you wish to learn what they are? If so, proceed to the following details.

Part 1. Review VSCO
What is VSCO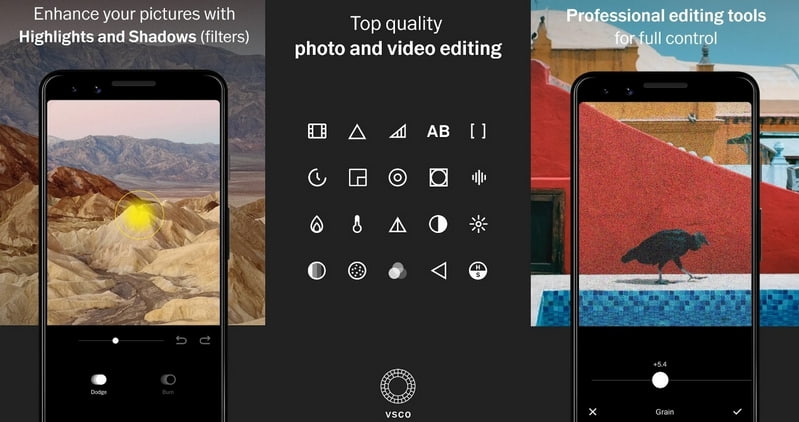 What is VSCO? VSCO is an editing application that enables users to edit and embed filters in their images. Users can share their output in-application and all over the social media channels it supports. Users can showcase their creativity by producing striking photos and uploading them to social media platforms. This mobile application has a beginner-friendly interface and provides powerful image shooting and image editing. It has a built-in camera, where users can shoot their photos straight from the application. In addition, It provides numerous professional-looking presets, which can help users transform their lousiest shot into something special.
Prices of VSCO
VSCO's prices are divided into free and paid versions, and the paid version costs $19.99 per year.
VSCO Backgrounds
This application enables users to create a personalized background using their images. Also, it offers backgrounds that can be downloaded, saved on your mobile device, and used as wallpaper.
VSCO Filters
VSCO is known for having numerous eye-catching presets users can use and apply to their images. These preset can adorn your images with details, as each has various styles you can select depending on your liking. The VSCO filters can enhance your photos without sacrificing quality. The presets icon can be found in the lower-left corner of the application. It offers more than 200+ presets, which can overwhelm first-time users. The application has broken them into various sub-categories. With that, it would be easier to check and pick a preset based on your liking.
How to Make VSCO Private
VSCO does not have the option to let their users private their accounts. Whenever you post any media on your account, it will be publicly displayed, which anyone from the application can see.
How to Do When VSCO Images Not Loading
This section will help you on how to do when VSCO images are not loading, which you might encounter when using the application. To avoid this problem and know what you will do, rely on the steps provided.
Step 1. Tap this link: vsco://feed using your mobile device.
Step 2. Click your Profile and Settings icons, select Preferences, and disable Launch Camera.
Step 3. Force close and re-open the application and you will be returned, and your images will load and appear.
As quickly and easily, you can resolve this issue if you ever will encounter that your images do not load. With that, you can continuously access the images from the application without a problem and hassle-free.
Part 2. VSCO Alternative
This section will present VSCO alternatives you can use and access to edit your images and videos. For instance, you can count on these applications if you are looking for a way-better editing application. This part will introduce desktop and mobile devices, which you can use and access to further edit your outputs. Without further ado, proceed to the following information.
1. Vidmore Video Converter
If you plan to edit your images and videos using a desktop device, you can count on Vidmore Video Converter. This program will surprise you with what it can offer a first-time user like you. This program has a beginner-friendly interface, making navigating the built-in features and editing functions easier for users.
Let us dig deeper into the built-in features it provides:
Converter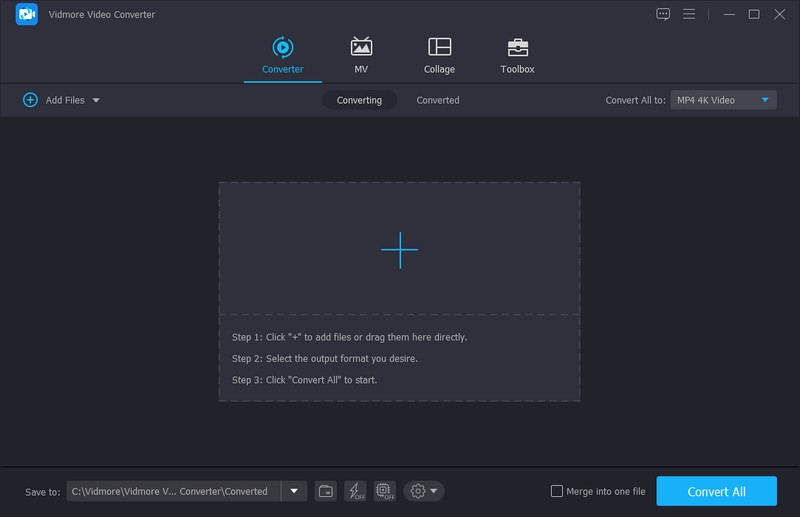 This feature lets you convert your audio and video files into your desired output format. In addition, it supports batch compression, enabling you to convert your audio and video files together. For instance, if you improve the quality of your output, you can do that. It can upscale the resolution, reduce video shaking and noise, and optimize brightness and contrast. With that, you will have a video that will appear more transparent and crisper on screen.
MV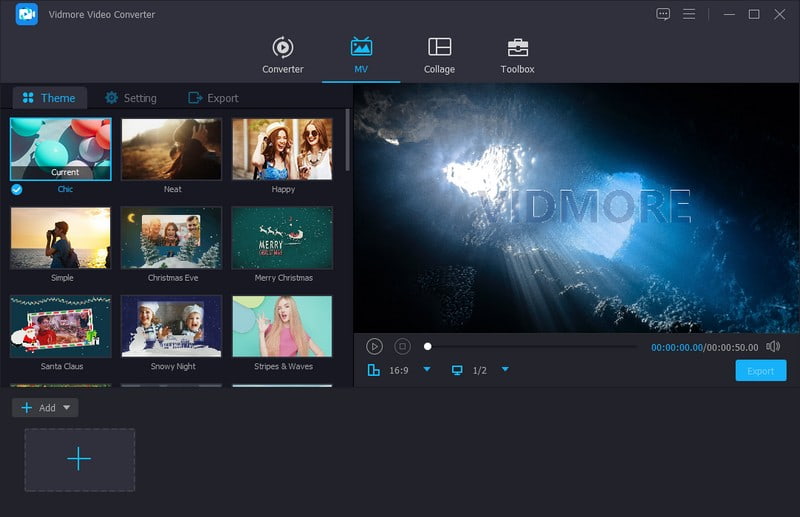 This feature lets you produce a stunning project using your image and video files. You can import as many image and video files as you like depending on your need. Besides that, it provides editing options to rotate, crop, apply effects and filters, and embed a watermark. It has a built-in ready-made theme with various styles and designs, which you can pick and apply to your project. You can also incorporate a beginning and ending text if you like too. In addition, you can keep the original sound and add your desired background music. Impressive, right?
Collage Maker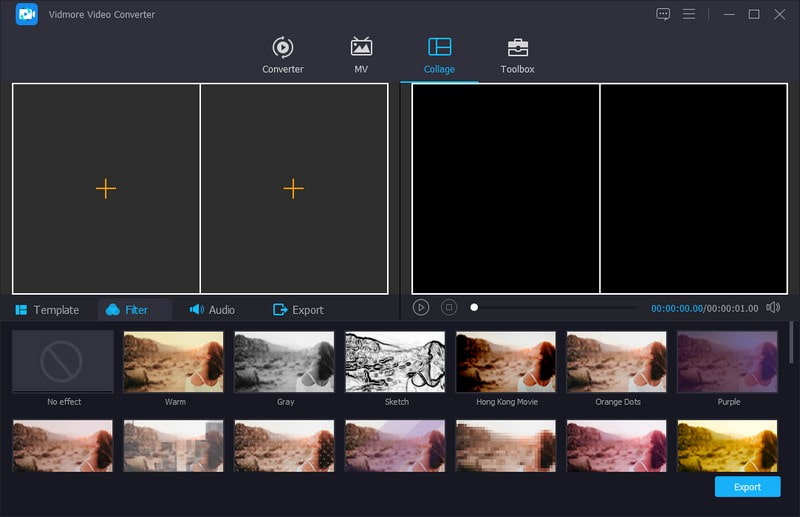 This feature provides several bone-structure templates with various styles, shapes, and numbers. You can import an image or video to create a collage and select your desired templates from the section. In addition, you can apply a filter, accompany your project with audio, and more.
Toolbox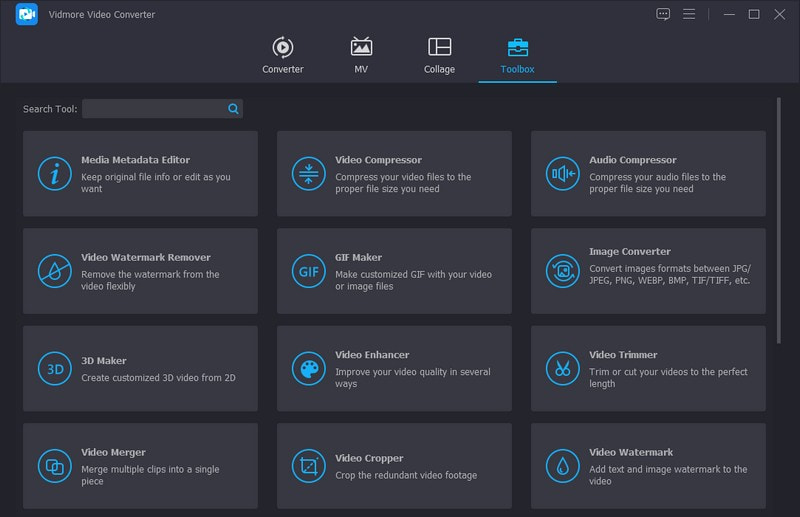 This feature provides numerous toolkits that can be used and beneficial for audio, image, and video editing. It has an audio and video compressor, watermark remover, video merger and reverser, video speed controller, and more.
Indeed, Vidmore Video Converter can help you produce a stunning image and high-quality video that will surely gain attention on the internet.
2. Vid.Fun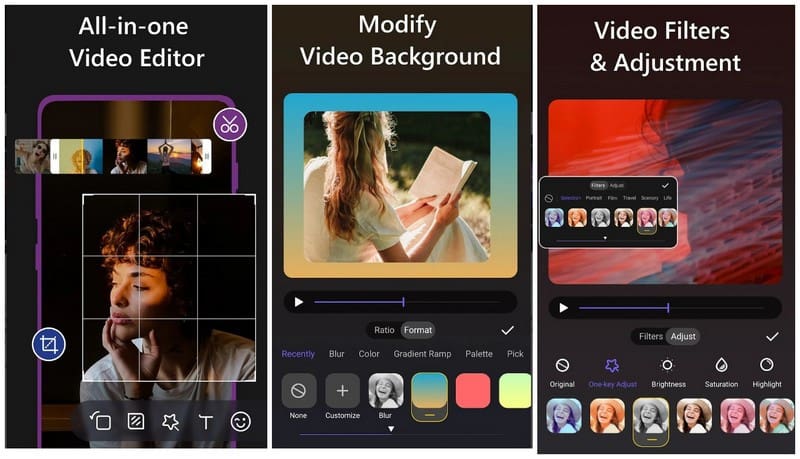 Another video editor you can access that offers several built-in features and editing options is Vid.Fun. This mobile application is an all-in-one video editor and movie maker, enabling you to edit and produce impressive videos. You can merge, split and trim your videos to get your desired output. Also, you can crop, flip, and rotate your video and select your preferred aspect ratios for various social media channels. You can change your video's brightness, saturation, highlights, and more according to your preference.
In addition, it provides more than 180+ filters and more than 240+ dynamic and static stickers of several image samples. You can enter texts and create subtitles using various bubbles, fonts, effects, and styles. It has an intuitive interface, making it friendly to users of all levels. Indeed, Vid.Fun is a must-have application for all video lovers who want a quick-to-follow tool.
Part 3. FAQs about VSCO
Does VSCO notify when you screenshot?
VSCO users can screenshot from the application because it does not notify other users when taking screenshots of their images.
Does VSCO tell you who viewed your profile?
VSCO has no feature where users can see who viewed their profile. With that, users cannot see the list of the people visiting their profile and how often it has been viewed.
How to add VSCO link to Instagram bio?
If you wish to link your VSCO account to your Instagram bio, add vsco.co/ before your username. Also, if it does not work, you can add vsco.co/ followed by your username.
Conclusion
You have learned what is VSCO from the abovementioned information. It is a worthy editor, as it provides basic options to enhance the appearance of your project. But if you want a video editor with basic and advanced editing features, you must use Vidmore Video Converter. As mentioned above, it has useful built-in features and editing options to help you produce the impressive video you wish to have.