Discover the Best Car TVs: Enhance Your In-Car Experience
Do you wish to elevate your in-car entertainment experience? Look no further than Car TVs! Car TVs bring the world of entertainment and multimedia suitable to your vehicle. It offers you and your passengers with hours of enjoyment on the road. Do you know what Car TV to use and how to install it? If so, we got your back; this post will present the necessary information you need to know. Besides that, it will provide a solution to play your video on Car TV if it does not support your video file format. Without further discussion, please continue reading.

Part 1. Best Car TV Reviews for 2023
1. FANGOR TV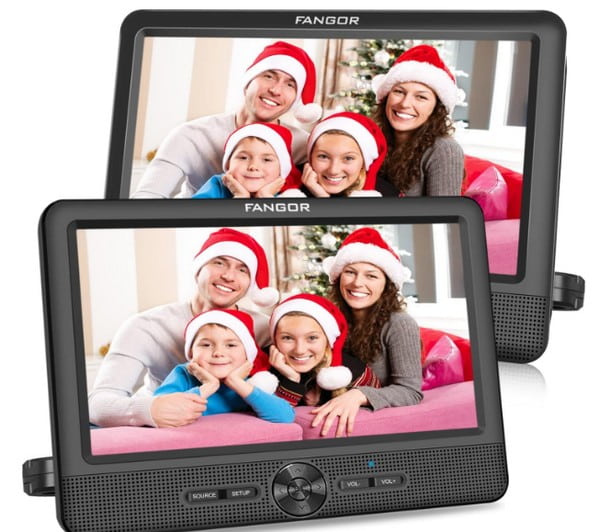 The FANGOR Dual Car Player is a premium alternative for a portable DVD player, and you can use it as a TV in your car. Most importantly, you will receive two display units in the set, which can play the same content simultaneously. But it still delivers a dependable battery backup, providing up to five hours of screen-on time. In addition, the 1024 x 800 resolution of the FANGOR Dual Car DVD Player is slightly better than other options. Even when using both screens, you will still get about two to three hours of battery backup. The built-in Last Memory feature enables instant playback from where you stop the player or where the battery runs out. On top of that, it is a Bluetooth Car TV, allowing you to share videos with the device.
2. DBPOWER TV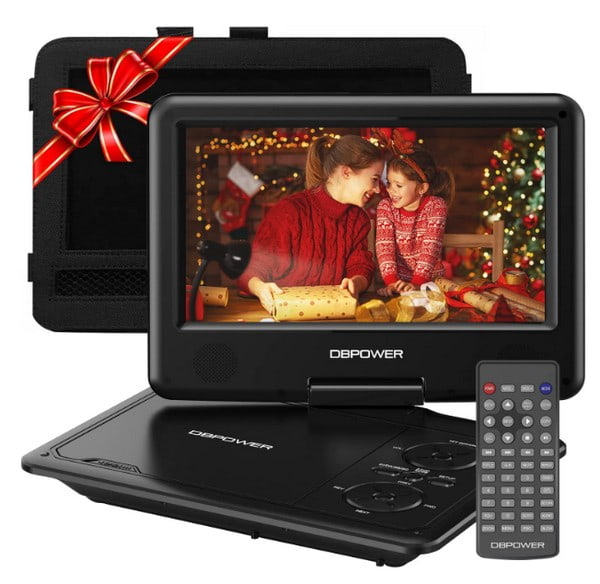 One of the famous brand choices for portable entertainment accessories, including DVD players, projectors, and more, is DBPOWER. The DBPOWER is a DVD player that can work as a portable TV. Its 11.5 inches wide display and 22500 mAh battery provide about a five-hour battery backup. As for the display, you will get an adjustable nine inches screen that rotates 180 degrees or swivels 270 degrees. Since it is a portable DVD player, you will find a DVD drive on the unit that holds various discs. To mention a few, CD, VCD, DVD, DVD-R/+R, CD-R/RW, DVD+RW/-RW, and more. Besides that, it provides a set of powerful stereo speakers to get good audio output from the device.
3. AraFuna TV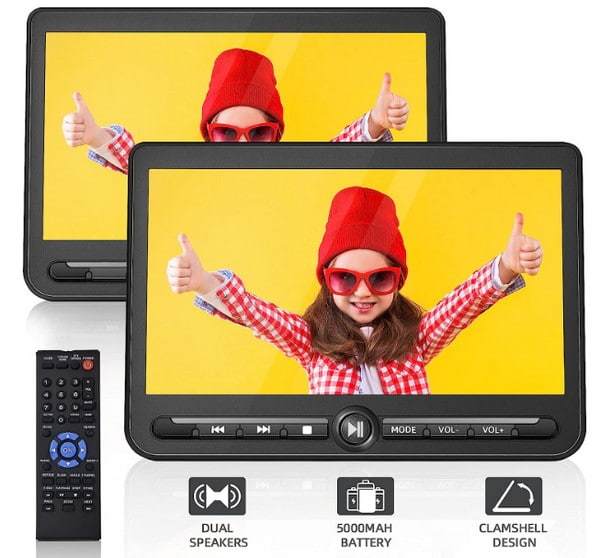 Arafuna TV offers a premium range of portable media players, which comes close to a portable TV considering its features and specifications. It can be a good alternative for your car since you mostly rely on DVDs or portable storage. The Arafuna Dual Screen Portable DVD Player is also a great option since it ships with two displays. It allows you to offer a fulfilling experience to the entire rear seat without any issues. The display has 1024 x 600 resolution and is a Car TV with HDMI support.
4. WONNIE TV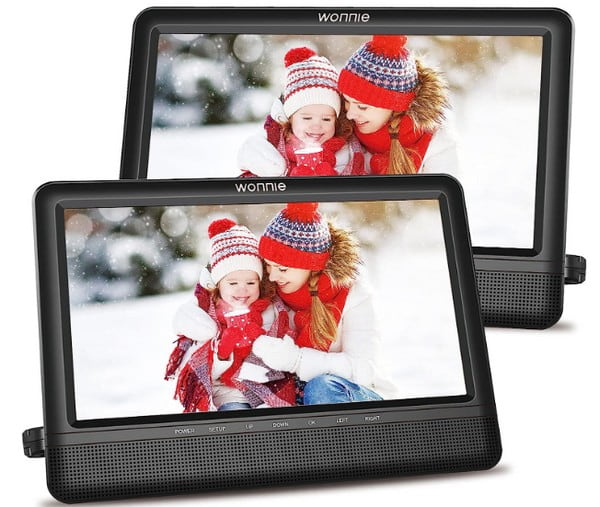 If you want a perfect portable entertainment system for your car with advanced technology, you can use WONNIE TV. It provides clear pictures and videos that can be streamed to both monitors via DC and AV cables. In addition, both monitors can last up to two to five hours together. It provides dual-power stereo speakers that deliver a clear sound, perfect for immersive listening experiences. You can install a DVD player using custom mounting straps and brackets, with a last memory feature that remembers your last playback position.
5. YOTON TV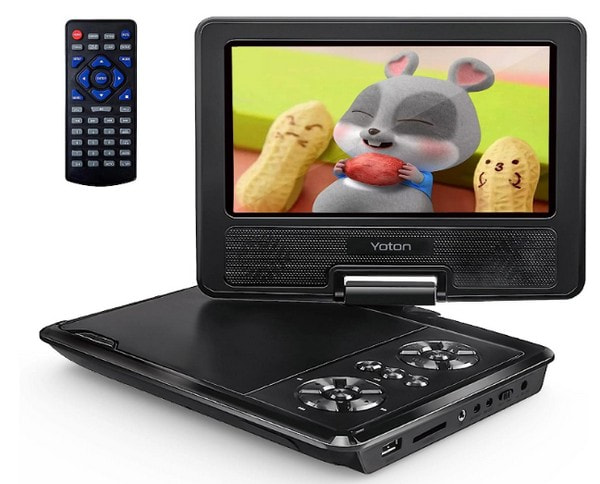 If you are looking for a portable TV for a car that supports CD, DVD, MP3, and more, YOTON is for you. It is perfect for use in the car seat on the move way with four to six hours of battery life. It has adapters and a high-quality car charger, providing a break-point memory function for trouble-free viewing. Besides that, it supports SD and USB cards and is highly compatible with various formats.
Comparison Table of the Abovementioned Car TVs
| | | | |
| --- | --- | --- | --- |
| Car TV | Resolution | Size | Options |
| FANGOR TV | 1024 X 800 | 10 inches | Bluetooth, HDMI, USB |
| DBPOWER TV | 720 x 576 | 11.5 inches | CD, DVD, SD Card, USB |
| AraFuna TV | 1680 X 800 | 10.5 inches | HDMI, RCA, USB |
| WONNIE TV | 720 x 576 | 10.5 inches | HDMI, USB |
| YOTON TV | 720 X 480 | 7.5 inches | SC Card, USB |
Part 2. Some Tips for Using Car TVs
1. How to Install a Car TV
This part will present information about the Car TV installation you need. With that, you will be guided all-throughout the installation setups.
Step 1. Pick a Car TV that suits your preferences and meets your vehicle's specifications. Consider screen size, compatibility, resolution, and connectivity options.
Step 2. Gather the tools required for installation, such as a screwdriver, wire cutters, strippers, mounting brackets, electrical tape, and more. Decide on the optimal location for mounting the Car TV and choose a location that provides a clear view for passengers. Ensure that it should not obstruct the driver's safety and visibility.
Step 3. Identify a suitable power source for the TV and check the TV's power requirements to ensure the power source can handle the load. Determine how to connect the video source to the car TV, like HDMI, RCA composite cables, or wireless connections. After that, connect the appropriate cables from the video sources to the corresponding input ports on the TV.
Step 4. Use the provided mounting brackets or accessories to securely attach the TV to the selected location in your vehicle. Carefully route the power and video cables and ensure they are hidden and adequately secured to avoid damage or interference.
Step 5. Before finalizing the installation, test the TV to ensure it powers on and displays the video correctly. You can modify the settings, such as contrast, brightness, and audio, based on your preference.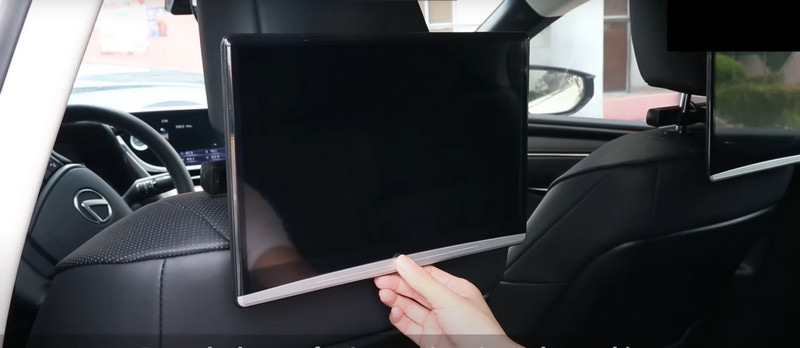 2. How to Play Your Video on a Car TV
If Car TV does not support the video you want to play, consider converting your video file to another format. With that, you can play your video on Car TV without experiencing any trouble anymore. Do you have any idea what are the supported video format of a Car TV? The supported video formats are MP4, MPEG, AVI, MKV, MOV, WMV, DivX, and Xvid.
The impressive part is that Vidmore Video Converter supports all the mentioned video formats. This program primarily works as a converter packed with various built-in features. The converter function can help you convert your video file, select your preferred resolution, and enhance video quality. To convert your video to another video file supported by Car TV, follow the steps below.
Step 1. Download and Install Vidmore Video Converter from the official website. Once installed, run the program to get started.
Step 2. On the main interface, click the Converter tab and the (+) button to open your local folder and select the video file.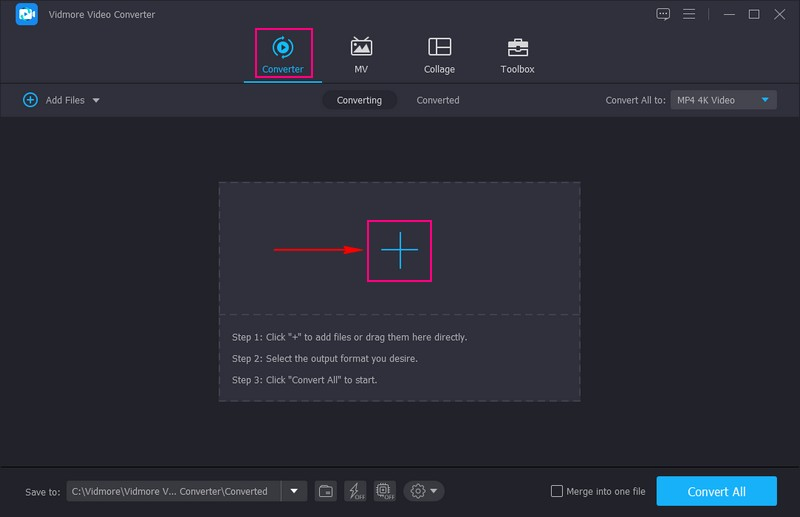 Step 3. Once the video file is added, go to the Output Profile button, and the Video menu list is automatically opened. On the left corner, select the video format supported by Car TV, such as MP4, AVI, MPEG, MKV, and more. If desired, click the Gear button to customize the output settings by modifying the parameters, such as frame rate, resolution, and audio settings.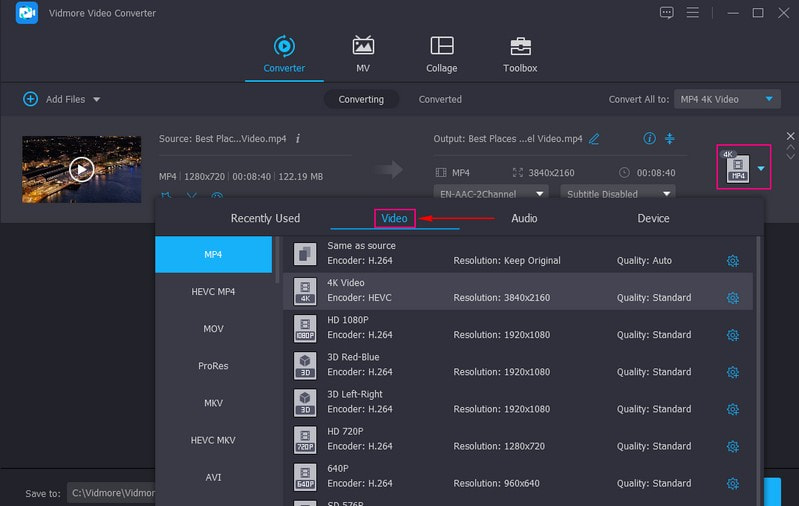 Step 4. When satisfied, click the Convert All button to start the conversion process. The program will convert the imported video to the chosen format.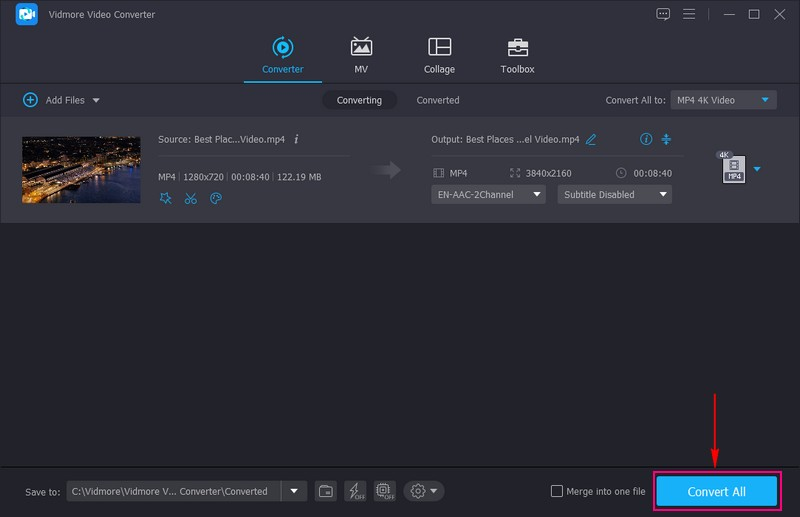 Step 5. Once the conversion is done, locate the converted video file in the output folder. Transfer the converted video to a USB drive or storage device compatible with your Car TV. Use the TV's input or source selection functionality to navigate to the USB input. After that, use your Car TV's built-in media player to locate and play the converted videos from the USB drive.
Part 3. FAQs about Car TV
How to watch TV on your car screen?
You can watch TV on your car screen, depending on your car's capabilities and available equipment. Here are some popular methods: Built-in Car TV Tuners, External TV Tuners, Portable Digital TV, Mobile TV Apps, and External Media Players.
What size TV can fit in my car?
The size of the TV that can fit in your car depends on various factors. The factors that must be considered are the car type, available space, and personal preferences.
Can you lay the led TV flat in the car?
Laying a LED TV in a car is not recommendable, as it can pose several risks and damage.
Can I watch regular TV channels on a car TV?
You can watch regular TV channels on a car TV if only it has a built-in TV tuner. Besides that, it is possible to watch regular channels if you use an external TV tuner or digital receiver. It enables you to receive over-the-air TV broadcasts while on the road.
Can I connect my streaming devices to a car TV?
Yes, many cars TVs have AV and HDMI inputs that enable you to connect streaming devices, like media players, smartphones, etc.
Conclusion
There you have it! You have learned about the best TV for cars and gained a background about their similarities and differences. In addition, you have learned the appropriate way to install a Car TV that you primarily need. For instance, if Car TV does not support your video file format, you can rely on Vidmore Video Converter. It will help you easily convert your video file to the supported Car TV video formats.