Is the Future of 3D TVs Bright, or Do They Have No Future?
Do you recall the coveted 3D TVs? If not, it's acceptable because most businesses ceased producing them years ago, and they didn't stay in style for very long. For those who loved the technology, the demise of 3D TVs was heartbreaking, but may 3D TVs and movies reappear in the future? Let's not mince words: 3D television is obsolete. Fans of 3D will be disappointed by the news, but reality must be faced. No 3D TVs are being produced. In reality, the majority of producers stopped producing them in 2016.
Let's get into the specifics of what a 3D TV is, what doomed them, and whether or not VR was the death toll.

Part 1. What is a 3D TV? How does it work?
Although 3D films have been around for a while, the sudden proliferation of 3D televisions in households is. Here is how a 3D TV works, in case you were born after the 2009 3D boom and missed out. Stereoscopy, also known as stereoscopic imaging, is the secret behind the 3D effect on modern televisions. Despite the fact that each of our eyes takes in slightly distinct information, our brain is able to combine the two into a single coherent picture.
In a nutshell, it is what 3D televisions accomplish. When you put on the glasses, your eyes take in two slightly offset images from the screen, and your brain combines them into a single, immersive 3D scene. Shooting a movie in either 2D or 3D proved to be an incredibly costly and time-consuming endeavor. This meant that many movies had scenes filmed in 2D that were later converted to 3D. Only about half the movie was in 3D at the end, which was a huge letdown most of the time.
Part 2. Great 3D TVs for Sale
In this part, we will be sharing with you the best 3D TVs you can purchase to enjoy an immersive watching or playing of games.
1. LG 3D TV
Thrilling, multi-dimensional action is just the beginning with an LG 3D TV. They provide not only realistic, almost touchable pictures but also a wealth of entertainment opportunities. In addition to native 3D content, LG's 3D 4K Ultra HD and OLED 4K Televisions also allow you to turn nearly any 2D video into 3D entertainment. Sports, TV shows, documentaries, and more can all be experienced in their full three-dimensional glory. With Smart TV technology, a 3D TV can display both 2D and 3D material from online sources and traditional broadcasters.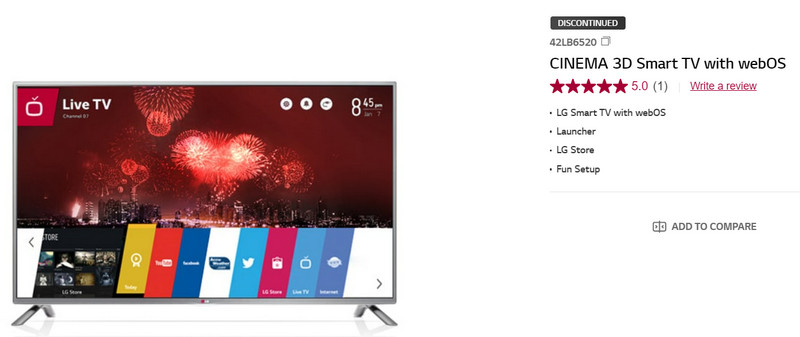 2. Samsung 3D TV
Sharp detail and contrast are maintained even when watching fast-paced action scenes on the Samsung 55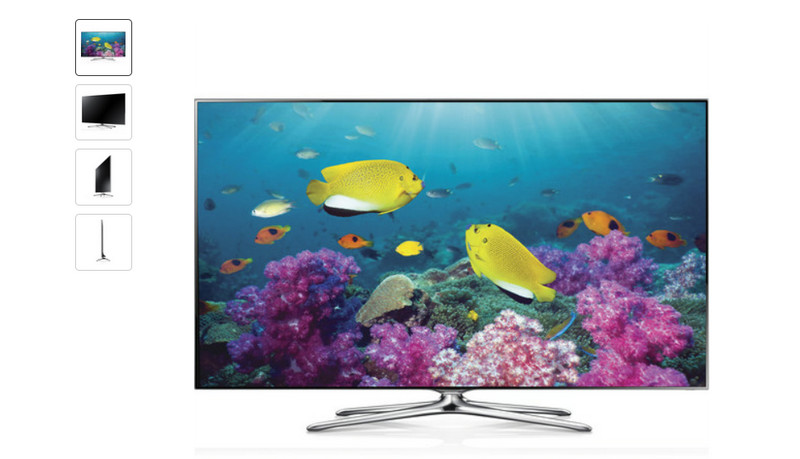 3. Sony 3D TV
In 3D mode, the Sony KDL-47W805A is a lot of fun. As we've come to expect from passive formats, its passive 3D images are very relaxing to watch, with a natural sense of depth and no eyestrain. With passive 3D glasses, there is no need for a shuttering mechanism, so the 3D picture is bright and has a lot of colors. And you can watch 3D pictures in a room with a lot of light without worrying about the flickering that can happen on active 3D TVs in bright rooms. Sony's second personal stereoscopic accessory, after the HMZ-T1 Personal 3D Viewer, is the PlayStation 3D TV Display.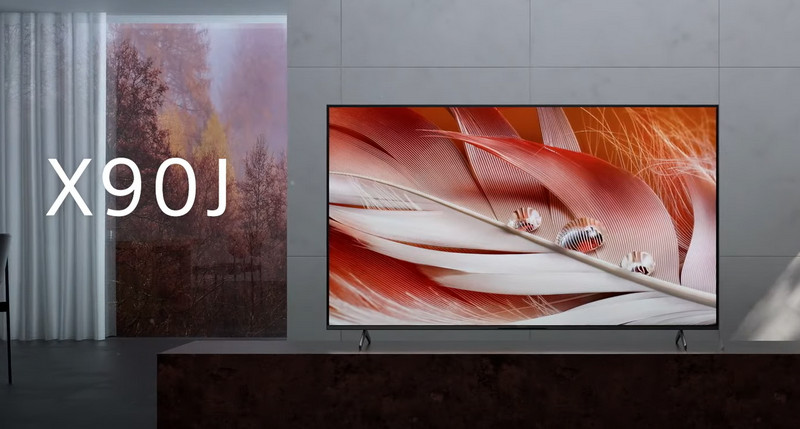 Part 3. How to Make a 3D Movie Play on 3D TVs
There are times that we cannot play or watch directly from our TV because the movie we are trying to watch is not available there. Only when you go online or search the internet can you find your desired 3D movie? Hence, you wish to play your 3D movies from your computer on a larger and bigger TV screen. When your TV supports 3D, it will play your movies seamlessly. However, you need to convert the media first to a playable format for TV.
Hence, we are introducing Vidmore Video Converter. Whatever the format of your 3D movies, the program can handle it for you to let you watch them on your 3D TVs. It comes with many formats available for different devices such as Sony, Samsung, LG, and many more devices. Check out how this program works to convert your favorite 3D movies into a playable TV-compatible format.
Step 1. Acquire the best converting tool
You should start by downloading the program on your computer. You can click the Free Download button below. Then, install and launch the program.
Step 2. Load 3D movies
You can add 3D movie/s by hitting the plus sign button from the main interface of the program. Now, if you wish to add more files, simply tick the Add Files button and select a folder to load a collection of 3D movies.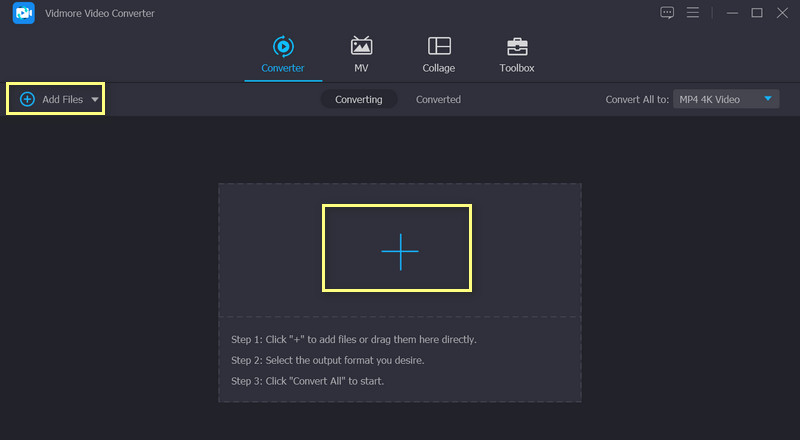 Step 3. Choose the output format
To change the format of the output, click the Profile bar to open the list of profiles. You can choose from three categories: Video, Audio, and Device. From the Device section of the TV category, you can choose output video formats like Sony TV, Samsung TV, Panasonic TV, and LG TV.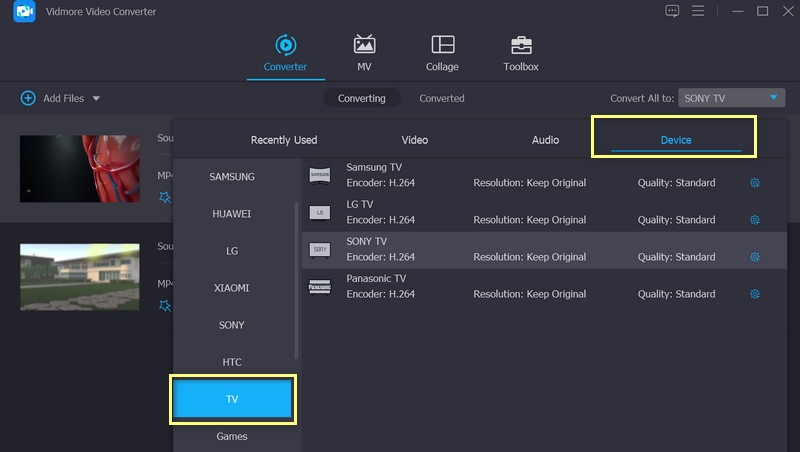 Step 4. Start the conversion process
When you're done with all the settings for the output, click the blue Convert All button in the bottom right corner. The conversion will begin.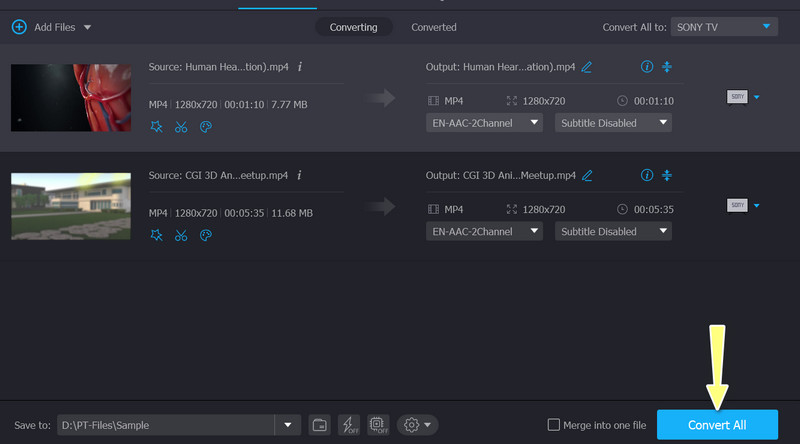 Part 4. FAQs about 3D TV
Is 3D TV discontinued?
All of the big TV makers have stopped making TVs that can show 3D. About a decade ago, 3D TVs were all the rage, but now there is little content for them, and people aren't as interested in them
What service lets you stream 3D movies?
Ways you can watch your favorite movies in 3D include Netflix, Hulu, Disney, and many more.
When comparing 3D with 2D, what are the key differences?
As the name implies, 2D (two-dimensional) shapes are flat, while 3D (three-dimensional) shapes have dimensions of length, width, and depth.
Conclusion
Keep everything operational if you enjoy using 3D products or content. Get a 3D TV or 3D video projector now if you want one; you can locate some models on sale.