Top 8 Best Voice Recorder Apps for Your Android Phone (Pros & Cons)
If you don't mind the audio recording quality, you can turn your Android phone as a digital voice recorder as well. Just install a voice recorder app on Android phone or tablet. Later, you can record your voice through Android directly. Then here comes the question, which is the best voice recorder for Android app? If you have no idea which Android voice recorder to choose, you can get some suggestions here.

Part 1: Top 8 Best Voice Recorder Apps for Android
These are highly-rated voice recorders in Google Play Store. Just read and choose the voice recorder app for Android you like.
Android Voice Recorder App
Pros
Cons
Voice Recorder
1. The Voice Recorder app is completely free to use.
2. Record voice on Android without time limit.
3. Save your voice recording as MP3 or OGG format.
Voice Recorder will stop recording occasionally.
Easy Voice Recorder
1. There is a built-in audio trimmer within the voice recorder Android app.
2. Record voice throughout a Bluetooth microphone.
3. Easy Voice Recorder can upload the audio recording files to Google Drive or Dropbox automatically.
You need to upgrade to the Pro version to unlock all advanced voice recording features.
Otter Voice Meeting Notes Recorder
1. Record meeting notes on Android in one tap.
2. The voice recorder app can record and transcribe meetings, interviews, lectures, podcasts and more.
3. Record voice on Android via the built-in microphone or Bluetooth device.
The voice recorder Android app cannot work without the Internet connection.
Hi-Q MP3 Voice Recorder
1. You can record not only voice notes, but also group discussions, converts and more voices within the voice recorder app on Android.
2. Save voice recording file up to 320 kbps.
3. Use the built-in Wi-Fi transfer to transfer voice recordings from Android to PC.
Hi-Q MP3 Voice Recorder does not support phone call recording.
Smart Recorder
1. Skip silence during voice recording automatically.
2. Offer the live audio spectrum analyzer.
3. Get multiple Android voice recording output options.
No voice call recording support.
ASR Voice Recorder
1. Record and save voice as MP3, M3A, OGG or other formats on Android.
2. Integrate with the cloud storage space. The voice recorder will upload recording audio to Dropbox, Google Drive and more automatically.
3. Control the voice recording playback speed.
The voice recorder free version for Android contains ads.
RecForge II
1. Record voice with customizable sample rate, bitrate and more settings.
2. RecForge II voice recorder can run in the background.
3. You can set a scheduled task to record voice later.
The voice recorder app is not compatible with Android 4.0 and older versions.
Samsung Voice Recorder
1. Record your voice and then convert to on-screen text.
2. Support background voice recording by pressing the Home button.
3. Bookmark any point you want to mark in the voice recording file.
The Android voice recorder app can work with Samsung phones only. (not include Samsung S5, Note 4 Android-M)
>
Check detailed steps to screen record on Android device.
Part 2: Record Android Screen Video and Audio Losslessly
It is true that you can record voice on Android. But not all voice recorders can record internal audio from your phone. If you want to record gameplay or streaming video, you can find your Android phone slow down or even crash. During this time, you can record screen video with audio on your computer instead. By using Vidmore Screen Recorder, you can record any on-screen activity on your Android phone or even computer's screen. Just mirror Android screen or emulate Android app on your computer. The larger storage space and battery support are also useful.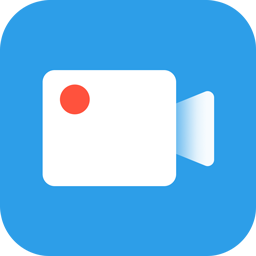 Vidmore Screen Recorder
Screen record video with audio from Android phone screen.
Record internal and external audio as MP3, M4A and other formats.
Add annotations, commentary and webcam overlay into your recording.
Schedule video or audio recording without maximum time limit.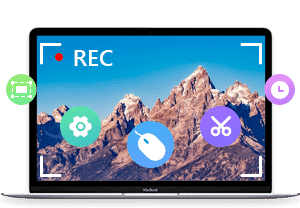 If you just want to record streaming audio on your computer, you can take a look at Vidmore Free Online Audio Recorder. You can record and save audio as MP3 format for free online.
Part 3: FAQs of Android Voice Recorders
Is there a built-in voice recorder on Android?
Not all Android mobile phones have the pre-loaded voice recorder. To record your voice, you need to install a voice recording app as well.
Where are voice recordings saved on Samsung?
Samsung has its default Voice Recorder. If you record voice on Samsung, your voice recording will be saved into a folder called Voice Recorder.
Can you tell whether your phone call is recorded or not?
Can you tell whether your phone call is recorded or not?You should inform the other person before the call recording. Some call recorders will send the information automatically, while some apps don't. During this time, you can install VoiceTap and other detection apps to solve the problem.
Can you get the best voice recorder for Android here? If not, you can feel free to contact us or leave messages below. Moreover, you can leave any questions about Android voice recording here as well.