How to Record Meetings on ClickMeeting as High Quality Videos
According to a recent survey, the webinar has become one of the popular ways of communicating with a large amount of audiences. ClickMeeting is an excellent video conferencing service, especially for organizations that host live webinars. From performing polls and surveys to online marketing, This service lets you control how you keep in touch with other attendants. This guide will introduce a key feature of ClickMeeting, how to record your Webinar in detail.

Part 1: How to Record Webinar on ClickMeeting
In addition to screen sharing, private chat, webinar, and chat-to-text translation, ClickMeeting also offers the capacity to record video and audio for organizers. Follow the steps below to record a webinar on ClickMeeting easily.
Step 1: Open ClickMeeting desktop app, sign in your account, and create a webinar.
Step 2: Make sure to enable Microphone in the profile section at upper right side. To add your face, turn on Webcam as well.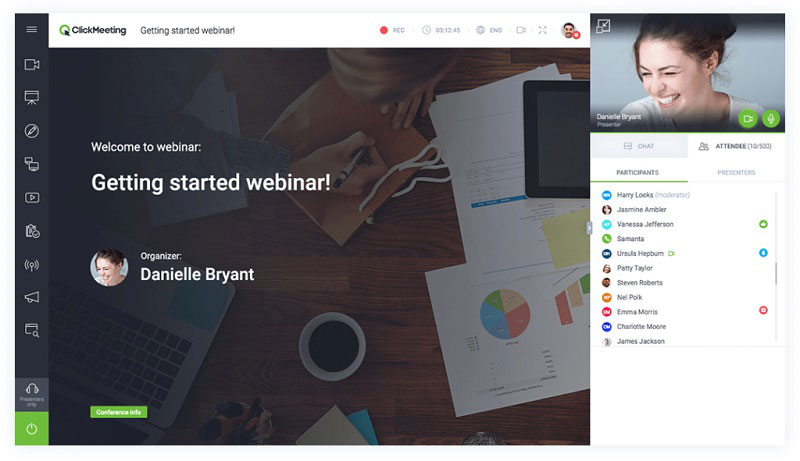 Step 3: Press the REC menu on the top ribbon. When prompted, choose a proper layout, like Presentation & video, to begin recording the webinar on ClickMeeting immediately.
Tip: You can change the layout while recording, but if you select Presentation, your voice and video will not be recorded.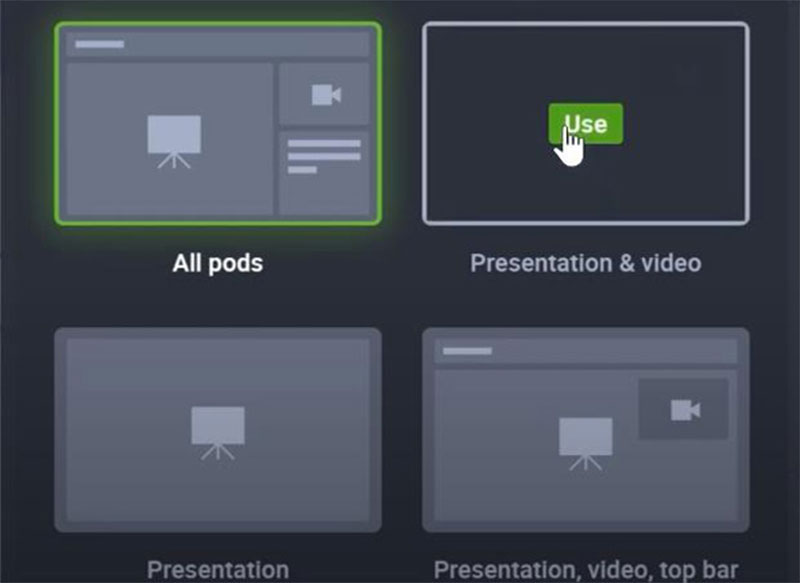 Step 4: When you want to stop recording, press the record button again to disenable it. Then you can access the recording in the Storage tab.
Part 2: Best Ways to Record ClickMeeting Secretly
The built-in webinar recording feature in ClickMeeting has several downsides. Firstly, it is only available to organizers. Moreover, other participants will get the notification when recording starts. To record a webinar as attendants, follow the methods below.
Method 1: Record ClickMeeting Webinar on Desktop
Vidmore Screen Recorder is a powerful webinar recorder for ClickMeeting. It provides plentiful pro-level features in the way that beginners can master in a few seconds.
Basic Features of the Best ClickMeeting Webinar Recorder
Record webinar in full screen or custom region.
Add your face and voice in webinar recording manually.
Offer extensive custom options and bonus tools.
How to Record a Webinar on ClickMeeting on Desktop
Step 1: Set up webinar recorder
Launch the best webinar recorder for ClickMeeting on your computer. It is compatible with PC and Mac. Then choose Video Recorder to enter the main interface. Advanced users can change custom options in Preferences dialog by hitting the Gear icon. Open ClickMeeting app as well.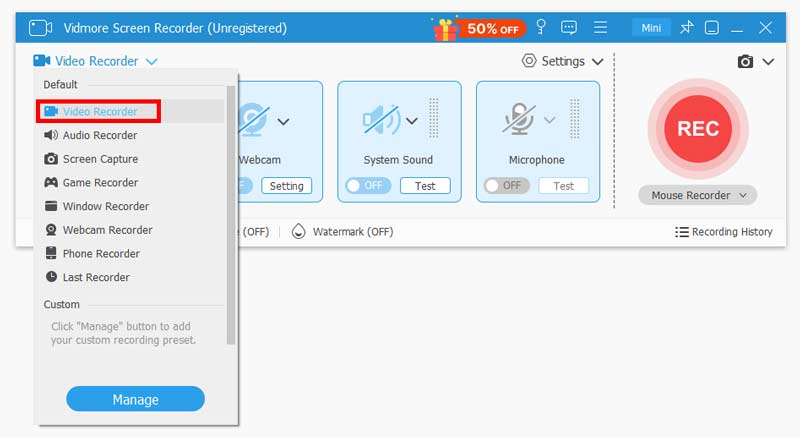 Step 2: Record a ClickMeeting webinar
Turn on Display option and set the recording area based on your webinar. If you intend to add your reactions to the webinar recording, enable Webcam; otherwise, disable it. Next, choose the audio source, such as System Sound and/or Microphone. Hit the REC button to begin recording the webinar on ClickMeeting.

Step 3: Preview and save webinar
When the webinar finishes, click the Stop button to enter the preview window. Here you can check the recording and trim redundant clips. Finally, press the Save button and export it to your computer.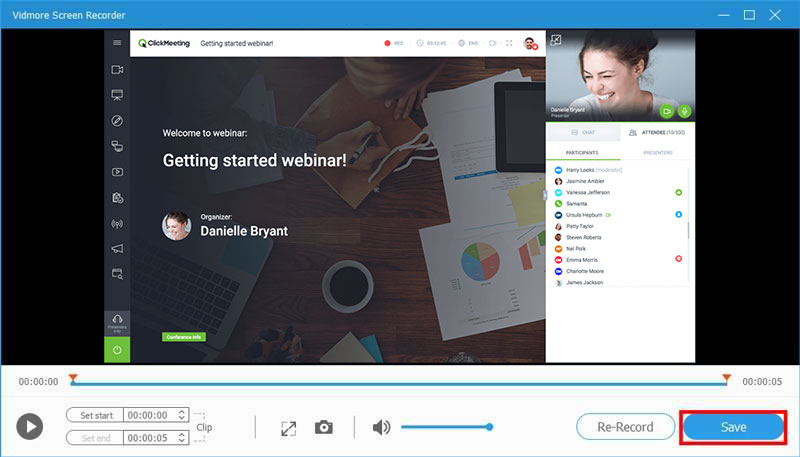 On top of that, this screen recording tool can help you record FaceTime call, save Lync meeting, and more without any hassle.
Method 2: Record a Conference on ClickMeeting Online
When it is not convenient to install desktop software, Vidmore Free Online Screen Recorder can help you record a conference or webinar on ClickMeeting smoothly.
Free of charge with no limit.
Record online webinar in one click.
Save and share video recordings easily.
How to Record a ClickMeeting Conference Online
Step 1: Open https://www.vidmore.com/free-online-screen-recorder/ in a browser, and hit the Launch Free Recorder button to download the launcher.

Step 2: There are four options on the launcher, Recording area, Camera, Speaker, and Microphone, to capture corresponding source. Enable or disenable each option according to your need.

Step 3: Press the REC button to initiate ClickMeeting recording. Wait for the meeting to finish and hit the Stop button. Next, download it to your hard drive.

Part 3: FAQs of Recording ClickMeeting
How do I record a live webinar on Android?
You have three options to record a live webinar on Android, the built-in recording feature in your webinar service, screen recording function on Android 10, and third-party screen recorder apps.
What is difference between meeting and webinar?
The main difference between online meeting and webinar is that the former runs regularly in an interactive with multiple participants whereas the latter is used for presenting to a large group of attendants.
Can you watch a webinar later?
Webinars are usually live events and the only way to watch them later is to record webinars in video files.
Conclusion
This guide has shared three ways to record important webinars on ClickMeeting. In most cases, webinars deliver important information and presentations. Of course, the built-in recording feature is a simple way to save your webinars, but it has many shortcomings. Vidmore Screen Recorder, alternatively, is not only easy to use, but also able to save webinars in video as you wish. More questions? Please leave a message below.