Useful Skill How to Record a PowerPoint Presentation
PowerPoint is the basic office software which is widely used in teaching, meeting and business. Actually, when refer to PowerPoint, we would only remember PPT, which contains images, words and some animation effects. And sometimes, the animation effects we can use are out of mind. Maybe make a video would be better? Do I need another software?
The answer is NO. Apart from making PPT, PowerPoint also can help us record a PowerPoint Presentation. If you are users of PowerPoint or often use it, read carefully and it is useful for you. Now, let's see how it works.

Part 1: Record a PowerPoint Presentation via PowerPoint
As one of Microsoft, PowerPoint is used widely around the world. Different from Word and Excel, it is more like the coalition of them. You can add words, images and charts into it. Furthermore, you also can add animation effects among slides. This makes the context and information much clearer to others. Although we often use PowerPoint to make PPT, PowerPoint can do more for us. And we rarely know or use PowerPoint to record a PowerPoint presentation. Yes. If you want to record a PowerPoint presentation, no need of third-party software, PowerPoint can do it
Compared with simple PPT, the recorded presentation would be more useful and convenient for users. In recording, you also can add draws. And people would more like to watch video to know about something at present. Better than PPT, video would be more attractive for audiences. By recording a PowerPoint presentation, you can make all elements and your explanation into video and share it with others. And it also saves your time in jumping and operation.
Here are steps of recording a PowerPoint presentation via PowerPoint.
Step 1: Open Microsoft PowerPoint on your PC. And add the PPT file you want to record into the software.
Step 2: On the top bar, find Slide Show option and tap it. Then you can see many settings about presentation.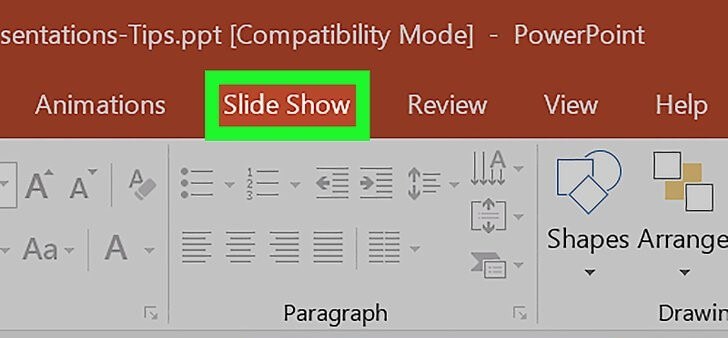 Then click Record Slide Show. And it will open a drop-down menu. In the menu, it offers two recording style. One is Record from Current Slide, and the other is Record from Beginning. Choose the one you want.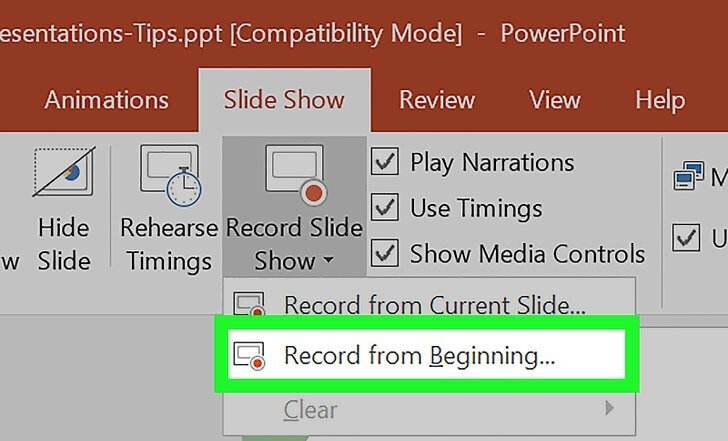 Step 3: It will pop up a window for you to select what you want to record before you begin recording. Then click Start Recording.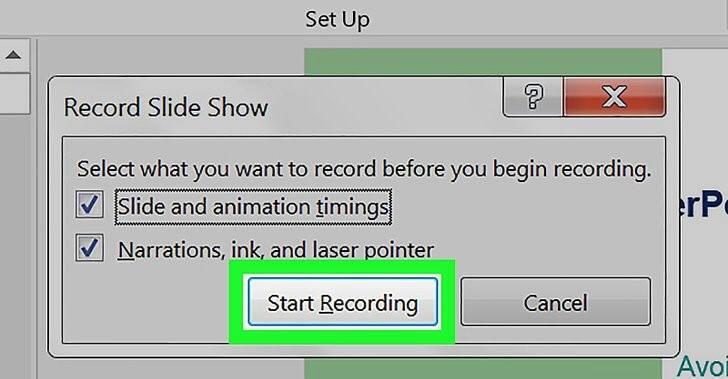 Step 4: This software will start the presentation and start recording it. When you want to stop, click the Square icon to stop recording. Then the recorded video would be saved in PowerPoint.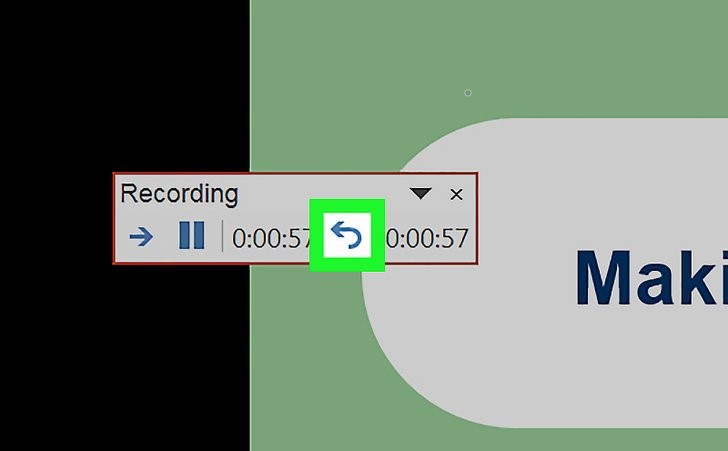 Part 2: Better Choice to Record a PowerPoint Presentation with high quality
After reading the above words, you can find that it is very easy to record a PowerPoint Presentation. But, as we mentioned before, what we want are not only videos and words, but also colorful animation effects.
Thus, if you want to edit recorded video and add animation effects, PowerPoint can't help you. This also can be seen in the above steps.
Here we recommend Vidmore Screen Recorder for you.
Vidmore Screen Recorder is specially designed to capture screen and video with high quality.
It can work as a great PowerPoint recorder and editor to record PowerPoint on both Windows 10/8/7/XP/Vista PC and Mac. Apart from recording PowerPoint, it also can record HD video and audio and take a screenshot of the whole screen or of a single window.
With its inside editing functions, you can add a rectangle, ellipse, arrow, line, etc. and select other color options in the tool bar. And it offers advanced recorder and task schedule recording. By advanced recorder, you can record area your mouse moved and select its size. And Task Schedule can help you record automatically without your extra clicks.
Capture microphone voice with high quality.
Powerful editing features to edit captured video and audio file.
Capture online videos, conference, games, podcast, webinars, Skype call, etc.
Save recorded video in various video formats, like MP4, WMV and more.
Step 1: Download and install Vidmore Screen Recorder on your PC. Run this software and select Video Recorder in the main interface.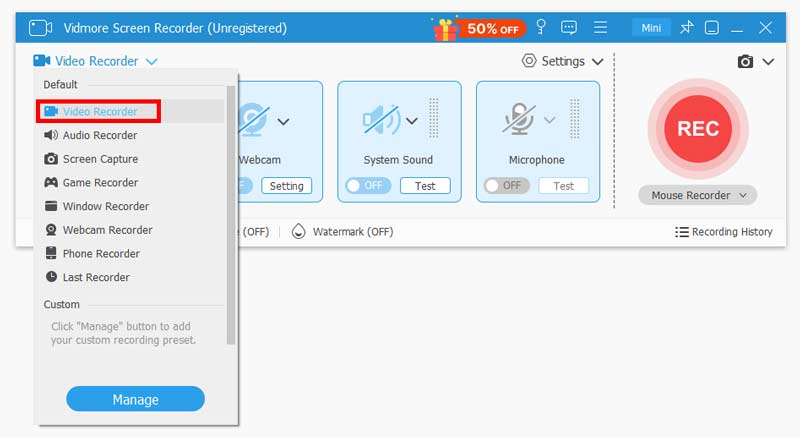 Step 2: After entering the Video Recorder interface, you need to make the size of the recording area fit the PowerPoint Presentation.
For recording the customized area, you just need to click "Custom" to select either "Fixed region" or "Select region/window".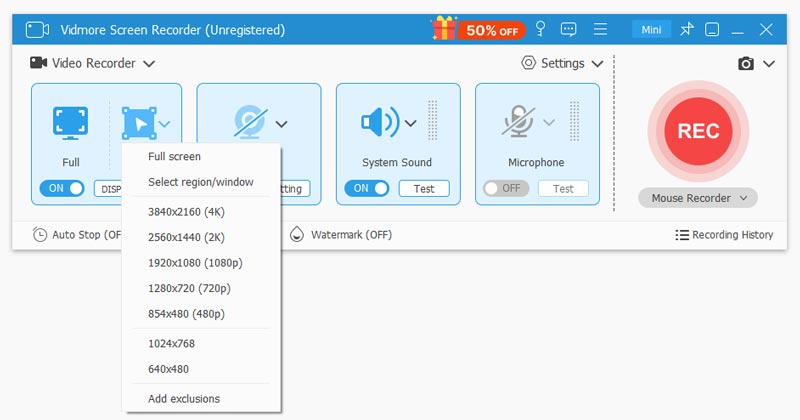 Step 3: After making sure all the settings right, click the "REC" button to start recording. During the recording process, you can use the edit button to edit the screen while recording.

Step 4: Click the Stop button to finish recording. Then Click the "Save" button to export and save the file on your computer.
Note: In previewing, you can clip unwanted parts from the video.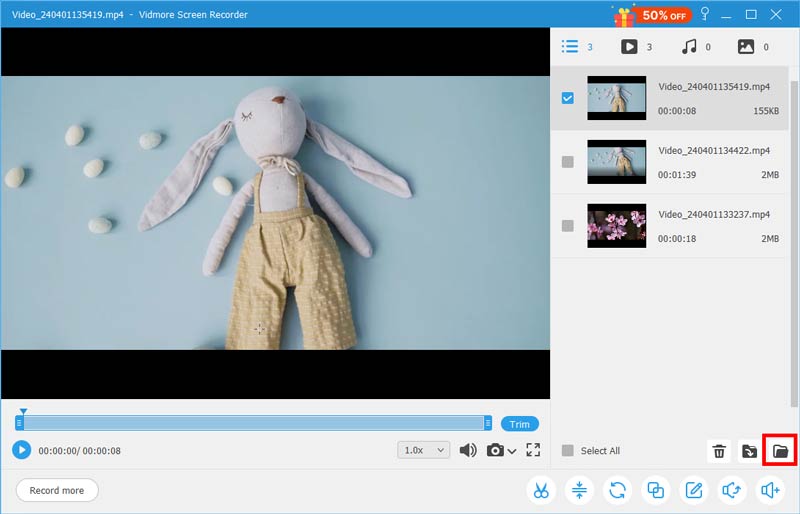 Tips: Apart from recording video, Vidmore Screen Recorder also can record audio and webcam and take screenshots. Click here to know more about it.
Conclusion
After reading this article, you can find that PowerPoint can not only make PPT, but also record PowerPoint Presentation. As the same as its basic function, it only can meet your simple need. If you want high quality video of PowerPoint Presentation, Vidmore Screen Recorder would be your best choice. Have a try and you are going to need it.