Top 5 Best 1080p Projectors for Immersive Home Entertainment [2023]
When setting up a home theater, gaming den, or professional presentation room, having a 1080p projector is a perfect choice. This projector offers detailed, sharp images that immerse you in stunning clarity and vibrant colors. With its full high-definition resolution, this cutting-edge device brings the magic of the big screen into the comfort of your space. Do you want to learn what are the best 1080p projectors in the market?
This post will introduce some of the best 1080p projectors in your home for watching, gaming, and presentation purposes. Besides that, this post will teach you how to transform your video to 1080p resolution through conversion. Are you ready to know all of these? If yes, continue reading the following parts.

Part 1. 2023 Review of Best 1080p Projector
1. LG HU80KA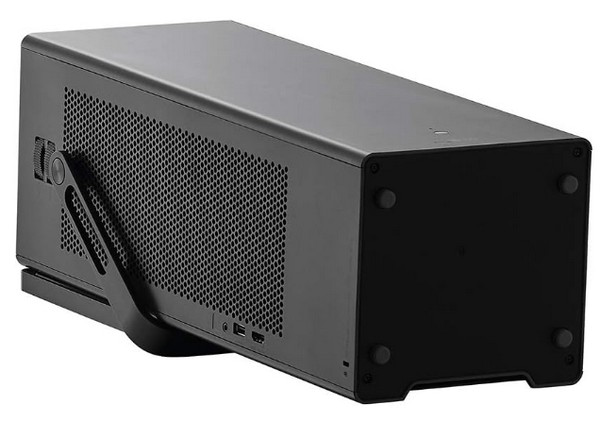 LG HU80KA is a versatile 4K Ultra High-Definition projector that can handle 1080p content. It provides a compact design and good image quality, making it suitable for various environments. It enhances contrast and brightness levels, ensuring each frame appears true to life with exceptional depth and realism. This projector brings a cinematic experience with a sleek design, offering stunning picture quality and versatile functionality.
2. Epson Home Cinema 5050UB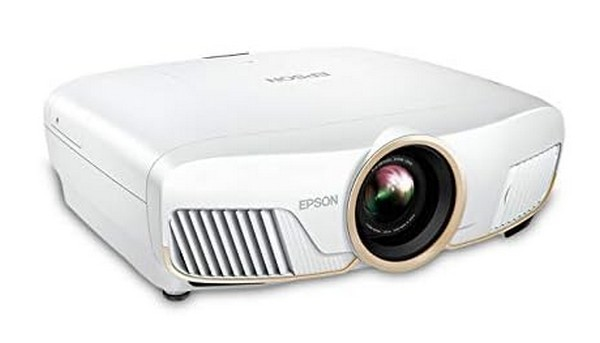 This projector provides excellent image quality with 1080p and even 4K enhancement technology, vibrant colors, and high contrast ratio. It is known for its impressive performance in dark and well-lit rooms. In addition, it delivers a vibrant and lifelike image with deep blacks and bright highlights. Its high brightness output ensures vivid visuals even in well-lit environments, enabling you to enjoy cinematic experiences day or night. This Epson 1080p projector delivers cinematic excellence that will immerse you in the world of your favorite movies, games, and multimedia content.
3. Sony VPL-HW45ES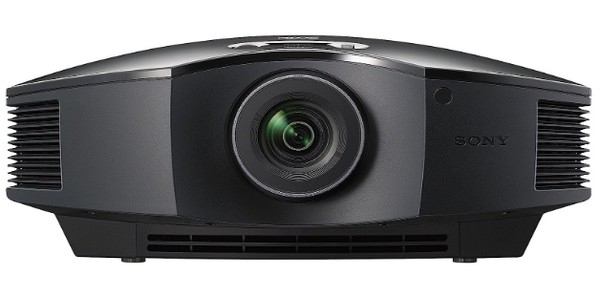 Sony is known for producing high-quality projectors; the VPL-HW45ES is no exception. This premium home theater projector brings the magic of the big screen to the comfort of your living room. It delivers impressive image quality, a high contrast ratio, and low input lag, making it suitable for gaming and movies. It features full high-definition 1080p resolution, producing razor-sharp visuals with deep contrasts and vibrant colors.
4. Optoma HD39HDR

Optoma HD39HDR is a powerful and versatile 1080p home theater projector with stunning visuals and outstanding performance for an exceptional viewing experience. This projector features high-definition 1080p resolution, delivering sharp, detailed images that bring your favorite content to life. Besides that, it offers a low input lag, ensuring instant response times and precise control during gaming sessions. It combines advanced features with color accuracy and high brightness, making it perfect for movies, gaming, and multimedia presentations.
5. BenQ HT3550

This BenQ 1080p projector is popular among home theater enthusiasts due to its sharp image quality and accurate color reproduction. It features a breathtakingly realistic color with deep contrasts and vibrant hues, ensuring you experience movies and content as the creators intended. This projector's high brightness output of up to 2,000 lumens ensures clear, vivid visuals even in well-lit rooms, suitable for versatile viewing environments. It has a whisper-quiet fan, ensuring your focus remains on the content, not distractions. Besides that, its compact and elegant design adds a touch of refinement to any home theater environment.
Part 2. 1080p vs. 4K vs. 720p
1080p, 4K, and 720p are different resolutions commonly used in display technologies, including projectors, TVs, and monitors. Each resolution represents the number of pixels from an image on the screen, and they have varying levels of image clarity and detail. Here's a comparison of these resolutions:
| | | | | | |
| --- | --- | --- | --- | --- | --- |
| | Resolution | Total Pixel Count | Aspect Ratio | Image Quality | Common Uses |
| 1080p | 1920 × 1080 pixels | 2,073,600 pixels | 16:9 (widescreen) | High-definition with excellent clarity and detail for most viewing purposes. | Standard for modern HDTVs, gaming consoles, computer monitors, and Blu-ray discs. |
| 4K | 3840 × 2160 pixels | 8,294,400 pixels | 16:9 (widescreen) | It has the highest level of detail and sharpness and is suitable for larger screens and immersive experiences. | High-end HDTVs, 4K UHD Blu-ray players, projectors, and premium computer monitors. |
| 720 | 1280 × 720 pixels | 921,600 pixels | 16:9 (widescreen) | It is suitable for smaller screens, like small TVs, smartphones, and tablets, but may lack detail on larger screens. | Older HDTVs, portable devices, and budget-friendly displays. |
Part 3. How to Convert Your Video to 1080p
Nothing is better than when a program can convert your videos to another video format output with higher resolutions. With that, you can watch your video in your desired format and with clear and sharper image quality. Vidmore Video Converter is the best solution for easily converting videos to 1080p resolution. This program empowers you to accomplish exceptional image quality whether you have high-definition content or need to optimize your videos for a full high-definition experience. You can effortlessly convert single videos or batch-process multiple files, saving effort and time. The program's efficiency ensures a smooth and speedy conversion procedure, delivering superior results in no time.
Below are the steps to learn how to convert video to 1080p resolution using Vidmore Video Converter:
Step 1. Visit the official Vidmore website, download the Video Converter software, and install it on your desktop. After installation, run the Vidmore Video Converter to get started.
Step 2. Click the Add File button on the Converter tab to upload the video you wish to convert to 1080p. Besides that, you can drag and drop the video file directly into the program.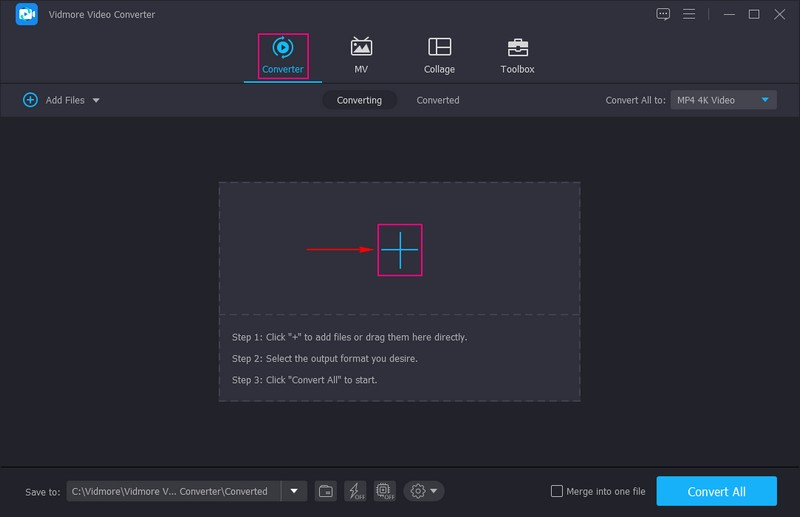 Step 3. In the right corner of the interface, click the Profile dropdown menu. Here, you will see various video formats you can select from. Pick a format you want for your output video. On the right side of the video formats, look for an option that has 1080p resolution.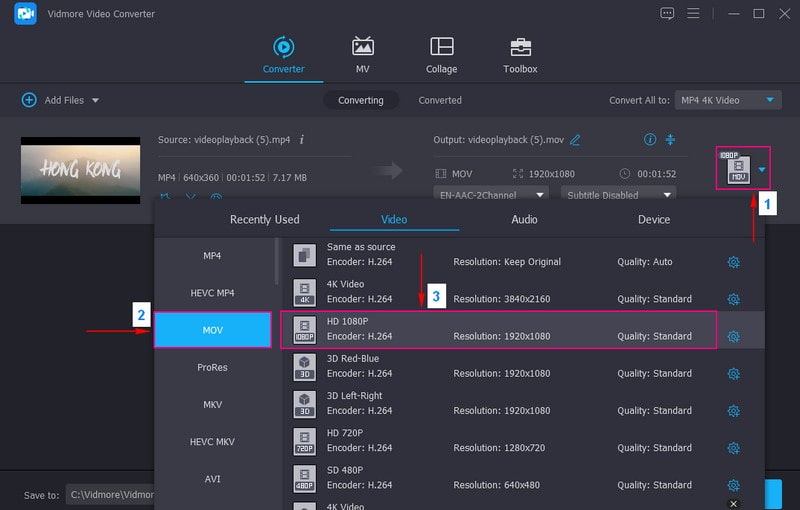 Step 4. You can customize the output settings if needed by clicking the Settings button. Here, you can adjust parameters like video codec, vibrate, frame rate, and audio settings. Once done, hit the Create New button to save the changes.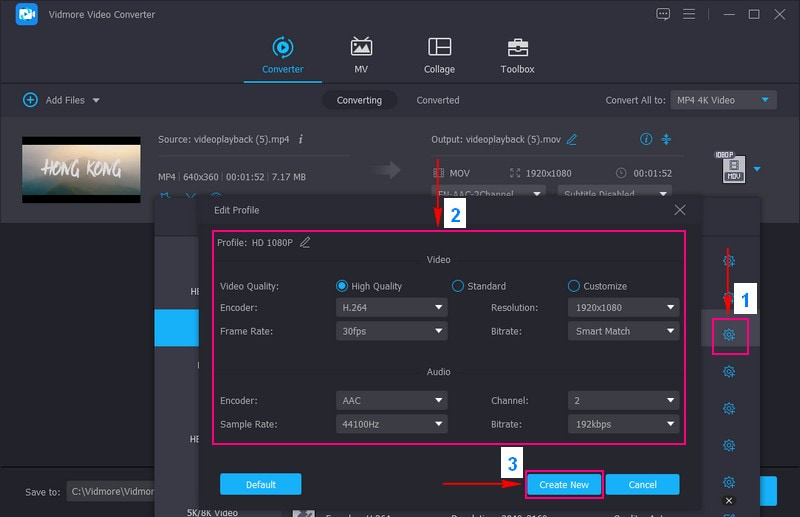 Step 5. Before converting your video output, you can upscale your video first to enhance quality. Hit the Wand button, and a window will appear where you will see four options to enhance your video quality. Put a checkmark beside Upscale Resolution, Optimize Brightness and Contrast, Reduce Video Shaking, and Remove Video Noise. When done, click the Save button to apply the changes.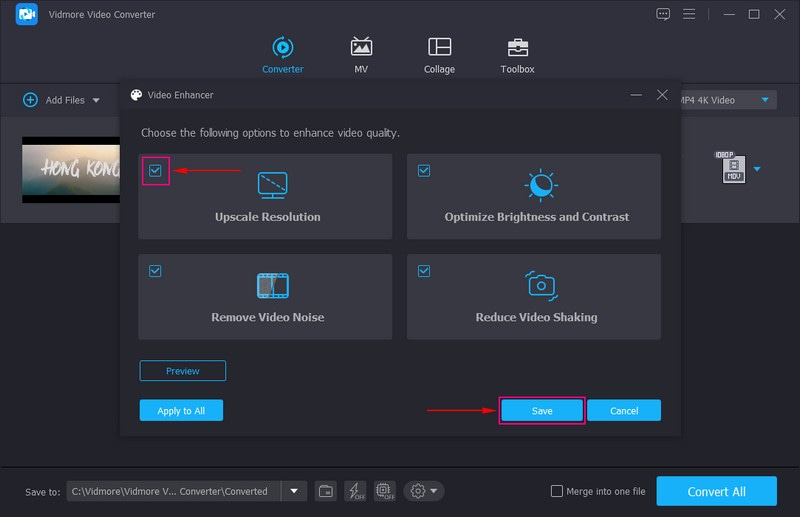 Step 6. Click the Convert All button to begin the conversion process. The program will start converting your video to 1080p resolution. When the conversion is complete, navigate to the output folder you selected to find the newly converted 1080p video file.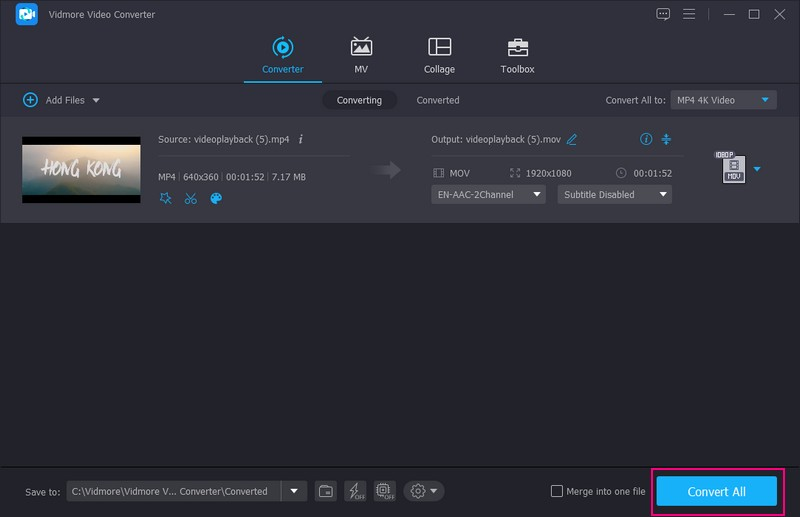 Part 4. FAQs about 1080p Projector
Can a 1080p projector run 4k?
No, a 1080p projector cannot display 4K resolution. The resolution of a projector defines the number of pixels the projector's imaging system can display on the screen. A 1080p projector has a 1920 × 1080 pixels resolution, which means it can project up to 1080 pixels vertically and 1920 pixels horizontally. On the other hand, 4K resolution refers to a much higher pixel count. This resolution offers four times the number of pixels compared to 1080p, resulting in significantly higher image clarity and detail.
What is a native 1080p projector?
A native 1080p projector has a physical display resolution of 1920 × 1080 pixels. When you project an image with a native resolution of 1080p, each pixel from the source content alights with a corresponding physical pixel. Native 1080p projectors provide a high-definition image quality, making them ideal for home theater setups, gaming, general multimedia use, and business presentations.
Does 1080p look blurry on 4K?
When you display 1080p content on a 4K screen, there is a possibility that the image might not look as shart as native 4K content. It is because the 1080p content has a lower pixel count compared to the 4K screen's native resolution. As a result, the pixels of the 1080p image are stretched to fit the larger 4K screen. For that reason, it can lead to some loss of detail and a perceived decrease in sharpness.
Can I watch Blu-ray movies on a 1080p projector?
Yes, 1080p projectors are ideal for viewing Blu-ray movies as they can display the content in native resolution.
How do I connect devices to a 1080p projector?
You can connect devices to a 1080p projector using various inputs, such as USB, HDMI, or VGA. Connect your device's output port to the projector's corresponding input port.
Conclusion
A 1080p projector remains a compelling choice for those looking for a high-quality home theater experience without needing a 4K resolution. With its native full high-definition resolution of 1920 × 1080 pixels, the best 1080p projector delivers detailed and sharp images. It is ideal for watching Blu-ray movies, gaming, and streaming high-definition content.
You can use the abovementioned method to learn how to convert video to 1080p resolution. Using Vidmore Video Converter, you can convert your video to a higher resolution and make it clearer and sharper.