Outstanding MP3 Converter Tools for Desktop, Online, and Mobile
If you wish to listen to the audio files on different devices, platforms, and players, you may want to convert them to MP3 format. MP3 or MPEG-1 Audio Layer III is a renowned audio format. Due to its broad compatibility, you can listen to it on almost all devices. Moreover, those users who wish to save more audio files without sacrificing quality can rely on this audio file.
Therefore, if your audio files are still stored on a CD or have audio files that are saved in an unfamiliar format, you may want to convert them to MP3. Rather than looking for a dedicated player or application, this operation is much more convenient and practical. In this post, we will discuss the prominent MP3 converter programs around. Check out the content below to learn more about them.

Part 1. Top Online MP3 Converters
The online tools are beneficial since there is no need for you to install anything on your devices. Moreover, they offer convenience because the process can be done on the fly. Without further discussion, look at the MP3 converter-free online tools below.
1. Free Online MP3 Converter
Free Online MP3 Converter is an easy program that can assist you in converting your audio files to MP3. It supports many input audio files, including WMA, WAV, FLAC, OGG, and other audio formats. Moreover, this program can also work as an MP4 to MP3 converter because you can upload MP4 files and change them to MP3 files. Plus, it enables you to edit parameters, including audio encoder, bitrate, sample rate, etc. On top of that, the program is free to use, and you can quickly get a hold of its working process. To instantly convert audio files to MP3 using this easy MP3 converter, see the instructional guide below.
Step 1. First, open the browser you commonly use and go to the tool's main page. Click the Add Files to Convert. Then, you will be guided to install its launcher if it is your first time using it.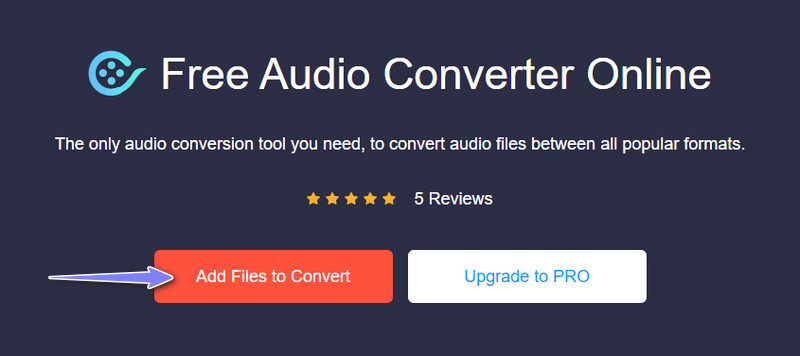 Step 2. Next, upload the audio files you wish to convert to MP3. After that, the conversion panel will appear. From here, please tick on the MP3 radio button to select it as an output format.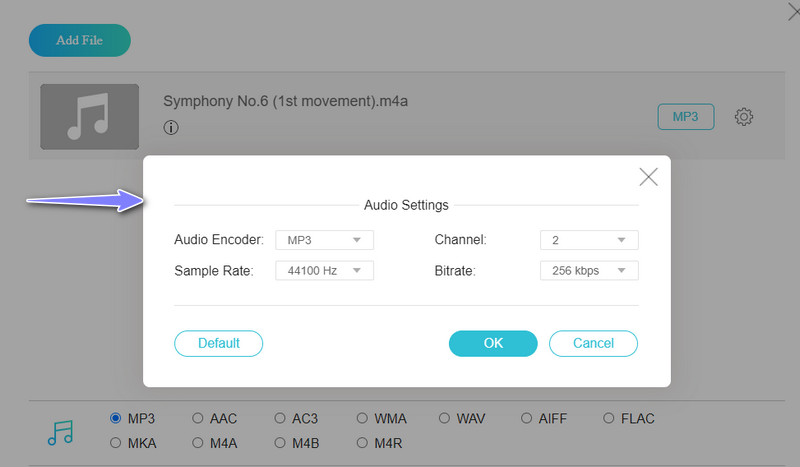 Step 3. To modify the audio parameters, tick the Settings icon and adjust the necessary parameters. Finally, hit the Convert button to commence the conversion process.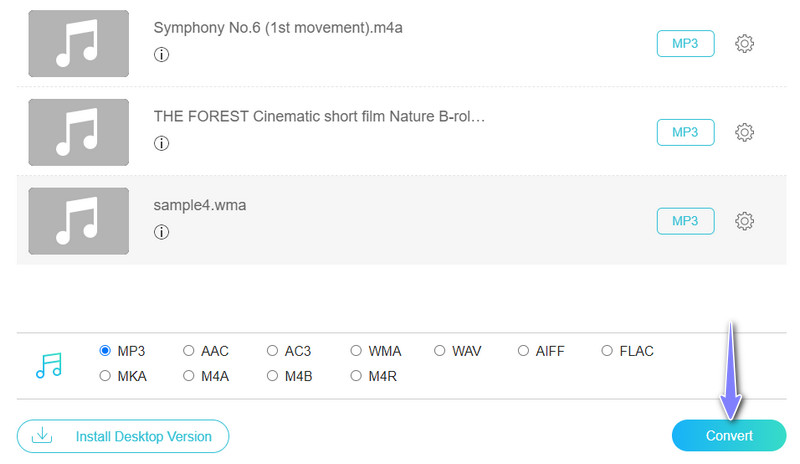 2. CloudConvert
CloudConvert is a superb program you can utilize to convert any audio files to MP3 in an instant. This enables you to convert files saved on your computer, from Dropbox, OneDrive, or Google Drive. Additionally, you can convert the audio file using its URL, primarily when the audio file is located on an audio-sharing website. The additional output settings will be beneficial if you decide to use CloudConvert. You can modify the audio codec, bitrate, and volume and even trim the audio file before converting. Follow the guidelines below to operate this MP3 converter website app.
Step 1. Visit the program's official website using any browser on your computer.
Step 2. Next, select MP3 as the output format. If you wish to edit the output, simply hit the wrench icon and modify the necessary settings according to your requirements.
Step 3. At last, tick the Convert button to convert the audio file to MP3.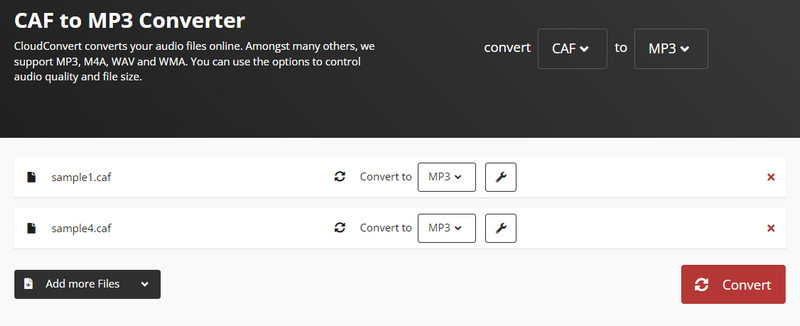 3. Zamzar
Another online tool to help you transform audio files to MP3 is Zamzar. Its simple user interface allows you to convert audio files efficiently. Even non-tech-savvy people can navigate the program in no time. Aside from audio files, it can also convert videos, documents, photos, etc. In other words, you may use the tool as an online video converter to MP3, especially when extracting audio from a video. See the walkthrough below if you wish to learn how this tool operates.
Step 1. Reach the program's home page with your favorite browser by typing the tool's name on your browser's address bar.
Step 2. When you get to the home page, hit the Choose Files button and load the audio files you wish to convert. In the Convert To option, select MP3 as the output format.
Step 3. Finally, hit the Convert Now button to initialize the process.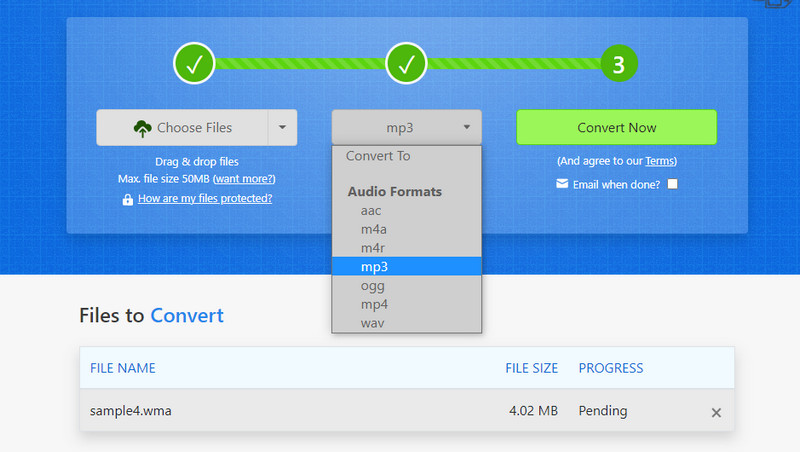 4. FILEZIGZAG
One of the best free MP3 converter tools you should also consider using is FILEZIGZAG. Similarly, the program allows you to process documents, images, videos, ebooks, and more. In addition, it can process files in batches with a 50MB file size limit. In particular, you can upload and convert up to 10 files daily. The drag-and-drop interface of the program will be convenient for you to have when using the tool. Here is how to utilize the tool.
Step 1. Get started by visiting the tool's official site. Then, drag your audio files from your computer folder to the upload area.
Step 2. Under the Target Format selection, set MP3 as an output format.
Step 3. Then, hit the Start Converting button to get the conversion process started.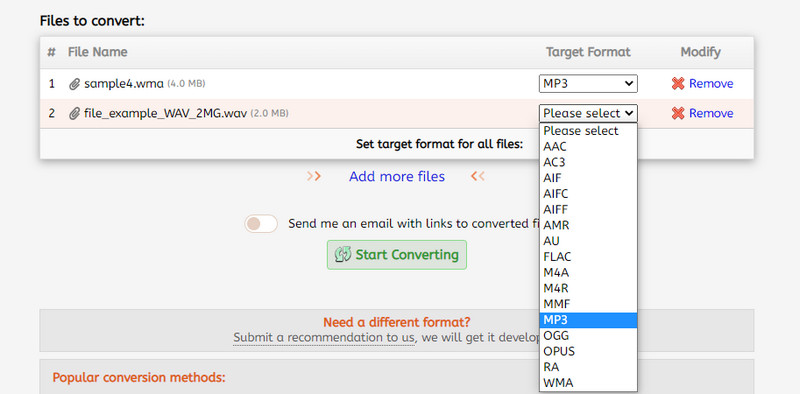 Part 2. MP3 Converters on Desktop
If the internet connection is a problem, you can use more stable programs, such as the desktop program we will discuss below. Check them out to learn more.
1. Vidmore Video Converter
Vidmore Video Converter is a professional converting tool that enables you to convert video and audio files at a swift speed. Aside from MP3, it supports portable devices, including Galaxy smartphones, iPhones, iPads, iPods, Huawei, HTC, LG, and so much more. Plus, it comes with audio presets for most audio formats, including MP3. Alternatively, you can edit the audio parameters according to your preferences. Other notable features that this program boasts include a video player, video editor, MV maker, collage maker, 3D maker, etc. Below are detailed guidelines on how to utilize this best MP3 converter for PC.
Step 1. Download and install the MP3 Converter
First and foremost, acquire the tool by clicking on any Free Download button provided below. Ensure to choose the correct installer based on your computer OS. Then, install and launch it on your device.
Step 2. Load audio files
Next, hit the Plus sign button and select a group of audio files you wish to convert. You may also accomplish this by hitting the Add Files drop-down button on the upper left portion of the interface. Following that, select Add Folder to load a collection of audio files.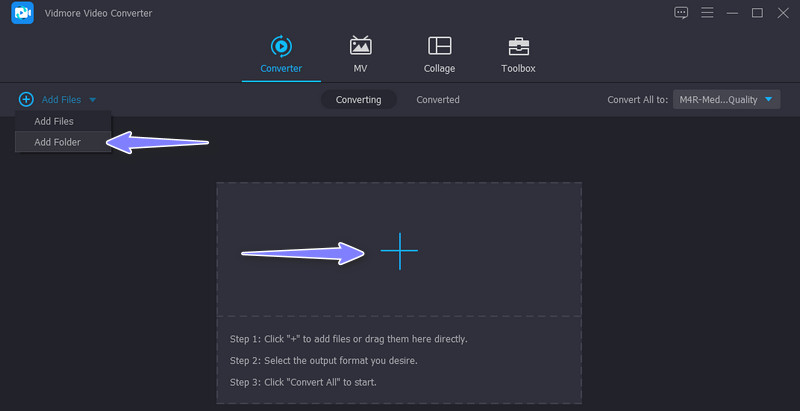 Step 3. Select MP3 as the output format
After that, expand the Profile menu and go to the Audio tab. Next, select MP3 from the format menu on the left sidebar. Then, you will see a list of presets for the chosen audio format. Select a preset or edit by hitting the Custom Profile icon.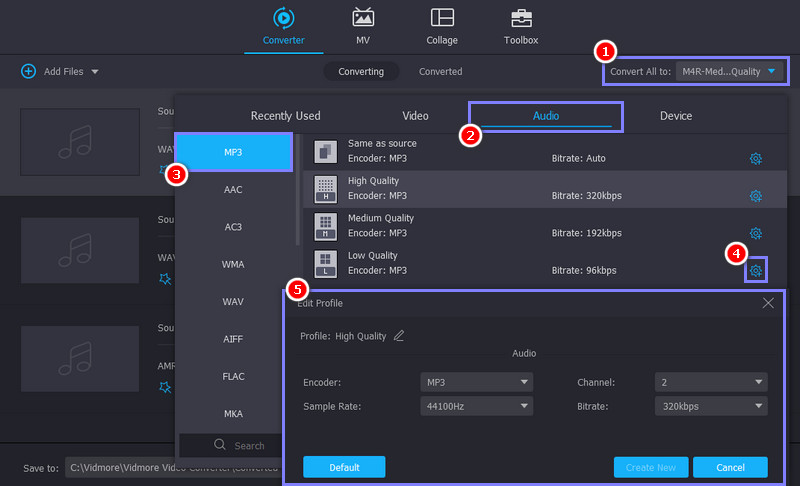 Step 4. Convert audio files to MP3
This time, set a saving path by hitting the output location menu at the bottom of the interface. Lastly, hit the Convert All button to begin converting.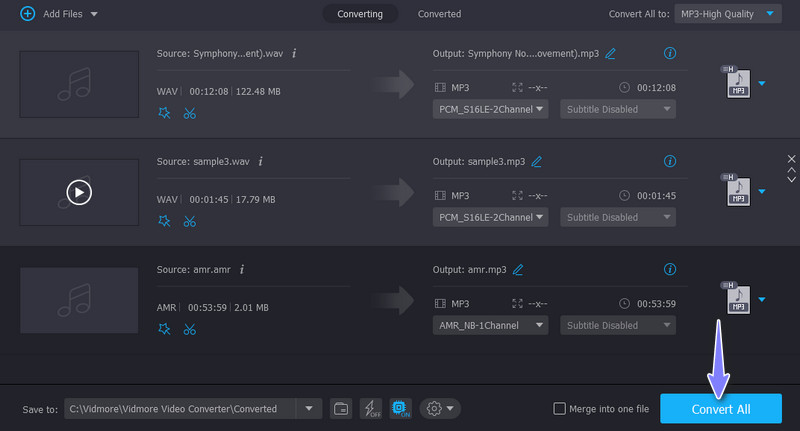 2. iTunes
If you are into a native MP3 song converter for Mac, there is no way you will forget about iTunes. Aside from macOS, Windows users can also take advantage of its benefits. The program comes with an MP3 encoder. Plus, you can edit the bitrate, sample rate, stereo mode, and channels. Therefore, it is safe to say that iTunes is not only a music player but also an audio converter. Refer to the given steps below to see how to operate the program.
Step 1. Have the program installed on your computer and run it to see its working interface.
Step 2. Then, navigate to Edit > Preferences. From here, tick on the Import Settings button.
Step 3. Under the Import Using menu, select MP3 Encoder. Afterward, go back to the library and select the audio you want to convert.
Step 4. This time, go to File and select Convert. Then, select Create MP3 Version, and the process will commence.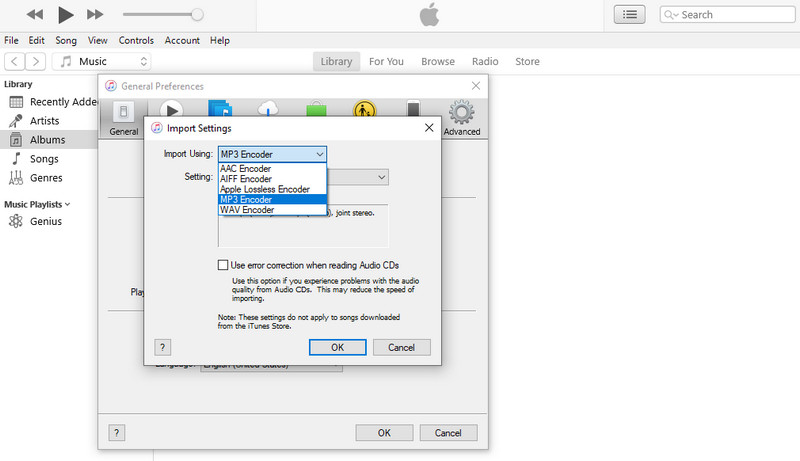 3. Freemake Audio Converter
Another desktop MP3 converter app you can rely on is Freemake Audio Converter. The program is free and easy to use. It allows users to convert any audio files to MP3, WMA, WAV, FLAC, AAC, etc. One of the vital points of this tool is its clean user interface. On the other hand, see the steps below to learn how to use it.
Step 1. Acquire and install the app on your device. Then, run it on your computer.
Step 2. From the main interface, hit the Add button and select the audio files you wish to convert.
Step 3. Now, select to MP3 from the menu below. After that, you will have access to the parameter settings. Select a preset and location folder. Then, tick Convert to finish the process.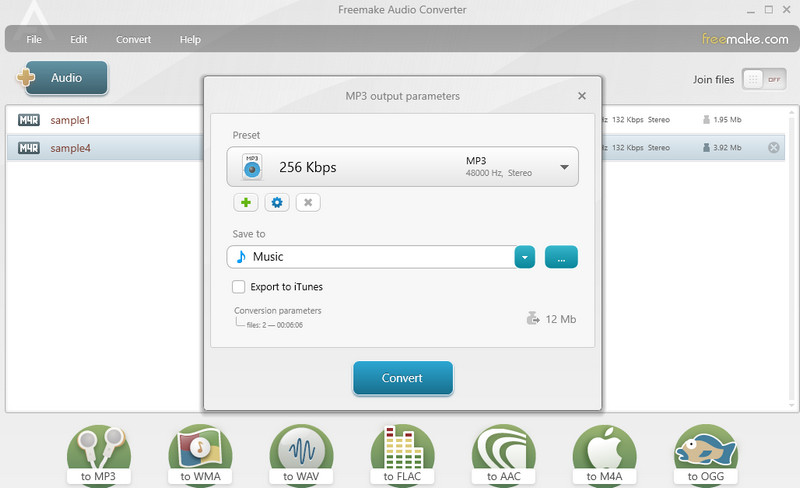 4. MediaHuman Audio Converter
MediaHuman Audio Converter is also a handy program for converting audio files. It offers many audio presets compared to the former solutions. Besides, you can edit your own preset. On top of that, the process does not take too much time, and it is free for Windows and Mac users. Follow the guide below to use this MP3 converter.
Step 1. Obtain the tool from its official website and install it. Next, run it on your computer to see the main interface.
Step 2. From the home screen, tick the Plus icon and add the audio files you like to convert. You may also drop them to the upload area.
Step 3. On the Output format menu, select MP3 and hit the Start conversion button to commence converting audio files.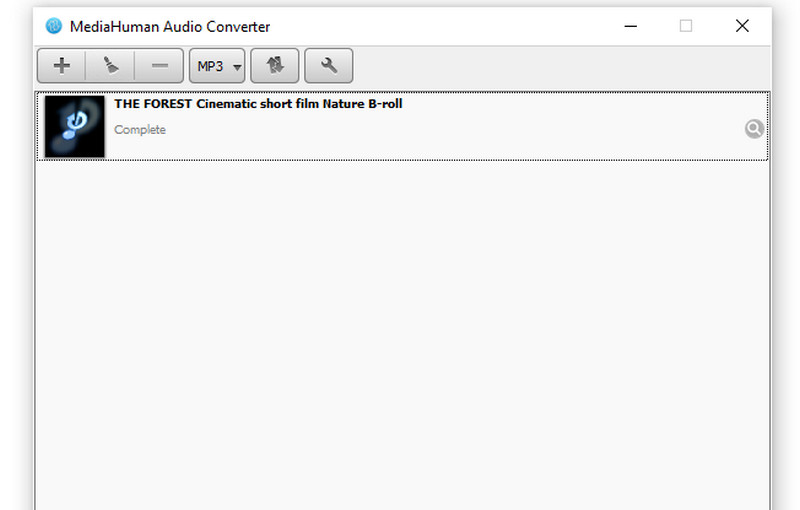 5. Audacity
If you are looking for another cross-platform program that provides more function for manipulating audio files, look no further than Audacity. It is better suited for users who record music and podcasts. It facilitates multitrack audio and batch conversion processing. The program enables you to export audio files to MP3. Additionally, you can export to AAC, WMA, and AC3 with the FFmpeg library. Here is how to operate this MP3 converter app.
Step 1. Install and launch the tool on your computer.
Step 2. Next, load the audio files you prefer to convert. Then, navigate to File > Export.
Step 3. After that, select Export as MP3, and the input audio will be converted to MP3.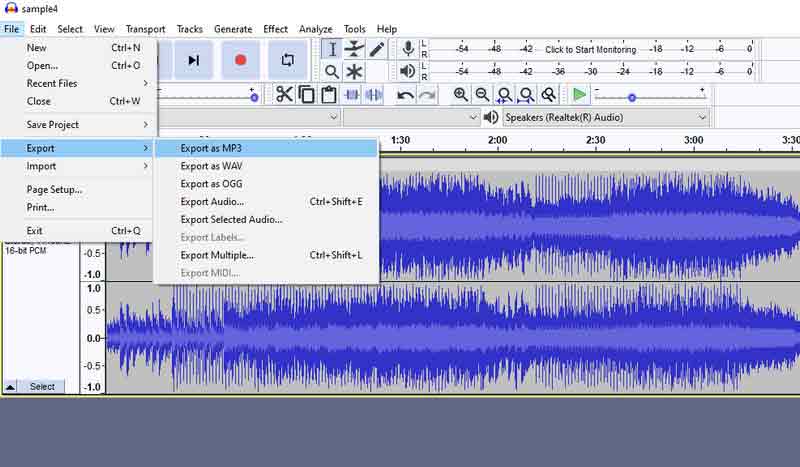 Part 3. MP3 Converter Apps
1. Audio Converter - Extract MP3
For iOS users, you can use Audio Converter to help you extract MP3 or convert media files to MP3 audio format. In addition, you can modify the channel count, sampling rate, and bit rate. Moreover, this MP3 converter for Android allows you to adjust the volume, especially when the video is too loud or inaudible.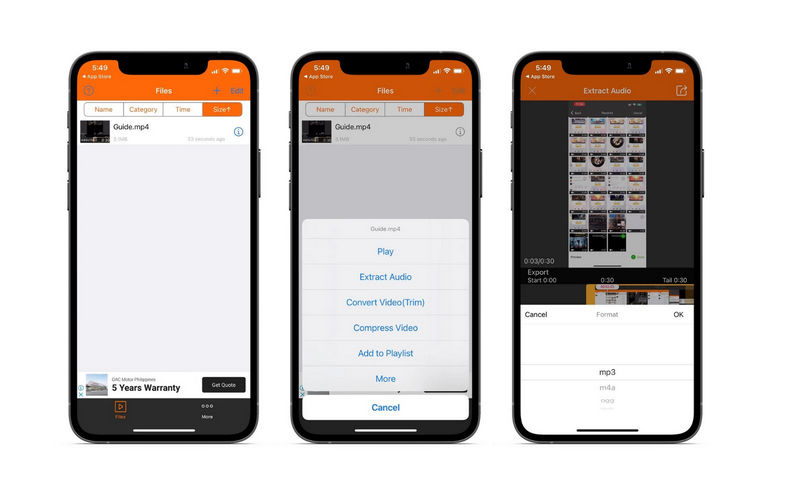 2. MP3 Video Converter
Another MP3 converter Android app is MP3 Video Converter. It can process various audio and video formats. Furthermore, you can edit the metadata of your audio files to specify the data created, genre, album, etc. Overall, it is an excellent MP3 converter Android.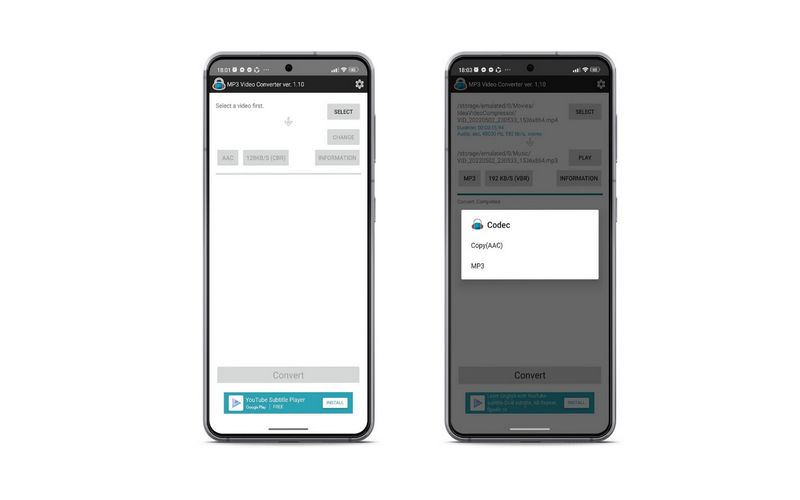 3. Audio Editor
With Audio Editor, you can access an audio converter, enabling users to convert audio files to MP3 from the comfort of their smartphone. Similarly, you can specify the codec according to your requirements. In case you want to split or trim your audio files, the tool is equipped with this program.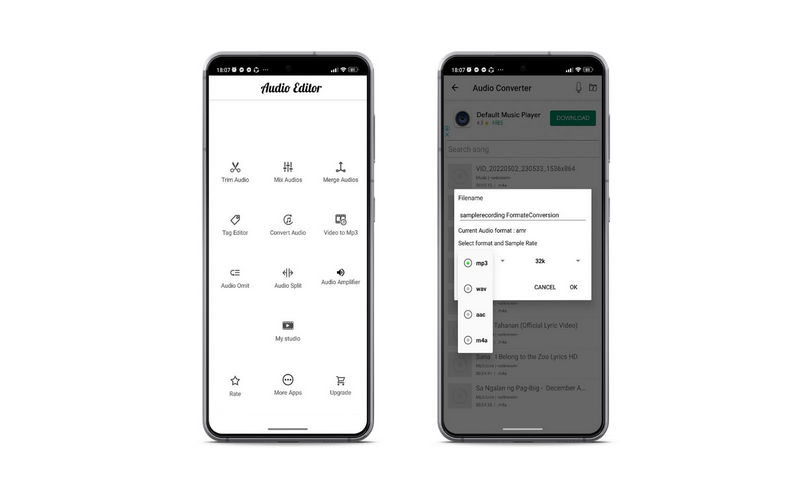 Part 4. FAQs About MP3 Converters
Can I convert MP4 to MP3?
Yes. However, it will only retain the audio and not the visuals. In a sense, you extracted the audio from a video file when converting MP4 to MP3.
Can Audacity convert MP4 to MP3?
Unfortunately, Audacity does not support MP4, although it supports MP3 as an export format.
Is it possible to convert the sound recording to MP3?
Yes. If your sound recording cannot be played on your preferred player, you must convert it to MP3.
Conclusion
There are just tons of MP3 converters in the market. It is a good thing that you have many options. Yet, you expect them all to deliver efficient results. Hence, we summarize them in this content. You can test each tool to see which program works conveniently. Looking at them closely, the Vidmore Video converter is an excellent option because it is free to download and easy to use.