Top MP3 to MP4 Converter Download & Online Programs for All Platforms
Both MP3 and MP4 originated from Moving Picture Experts Group or MPEG format of file compression. Their primary difference lies in the data they store. MP3 files are explicitly developed to store and view audio files. On the other hand, MP4 files are used for storing and viewing videos. Most of the time, we convert MP4 to MP3 to extract the audio from the video.
Meanwhile, there are times when you need to accomplish the other way around. In most cases, this scenario occurs when there is a compatibility issue with the player you are using. Sometimes, but not always, you cannot play your MP3 files to your chosen media player that only accepts MP4 files. If that is your exact situation, no worries because this article will introduce the best apps to convert MP3 to MP4. Read through the post to learn more.

Part 1. Best MP3 to MP4 Converter
You should take Vidmore Video Converter into consideration if you wish to convert a media from one format to another. The program facilitates a single and batch conversion process that is beneficial whenever you are saving time processing multiple files. Aside from audio/video formats, users can also convert their media files to portable device formats, including iPhone, iPad, iPod, Samsung, LG, HTC, etc.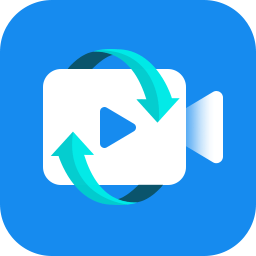 Vidmore Video Converter
It supports various audio/video formats.
Customize video and audio parameters.
Hardware acceleration feature for a swift conversion process.
It is compatible with Windows and macOS.
Access more functions: video editor, video player, collage maker, etc.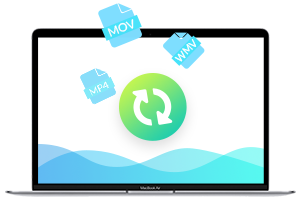 Now, here is how to use this program:
Step 1. Get the MP3 to MP4 converter software download
To get started, tick the Free Download button corresponding to your computer operating system. After that, install and run the tool on your computer.
Step 2. Load audio files to the program
Next, hit the Plus icon from the main interface and select the MP3 file you wish to convert. If you desire to convert multiple files, hit the Add Files button on the upper left portion. Then, select Add Folder to select a group of audio files.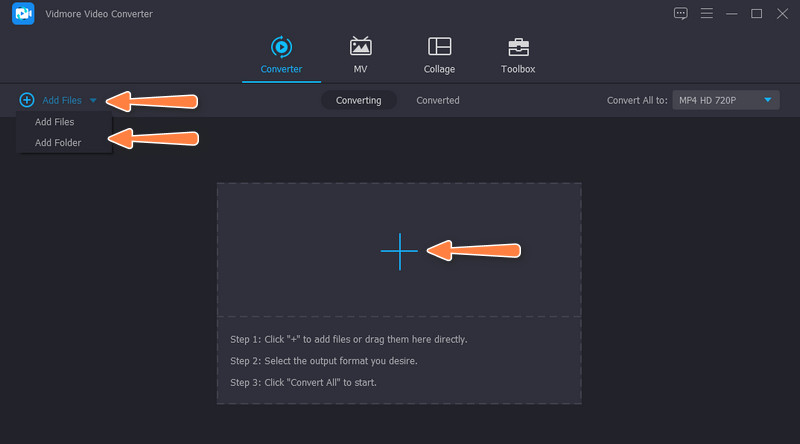 Step 3. Select an output format
Once done, open the Profile menu and go to the Video tab. A list of video formats will appear. Now, select MP4, followed by the quality preset of your choice. You may also choose to edit the parameters by hitting the Custom Profile button. The parameter pane will appear, showing settings for you to modify. Hit Create New to confirm and generate your new profile.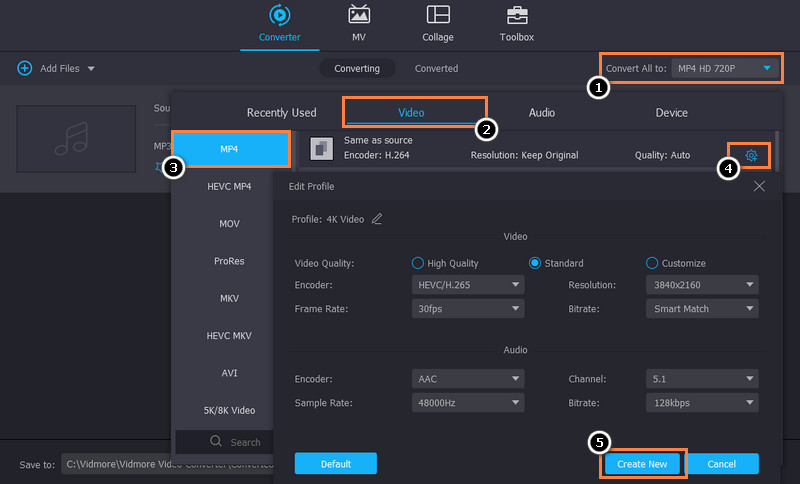 Step 4. Convert MP3 to MP4
After setting everything up, choose a file location where you wish to save your converted files. Simply hit the Output Location option at the bottom of the program's interface. Then, hit the Convert All button to commence the conversion process.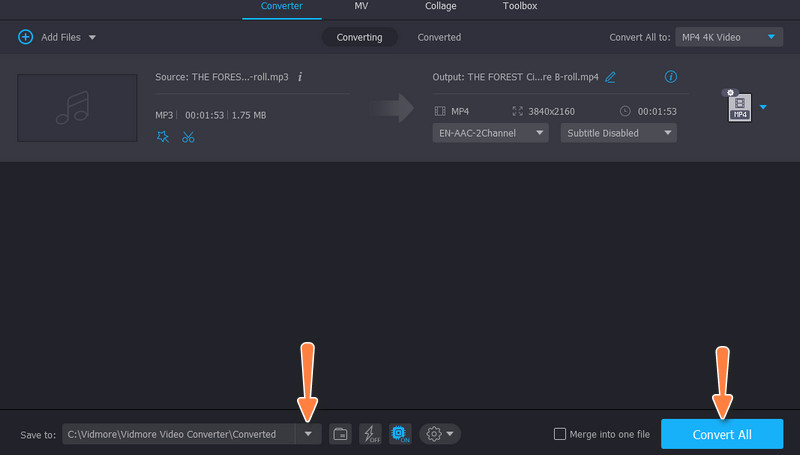 Part 2. Online MP3 to MP4 Converters
Online programs are better suited for you if you are only converting a single file. Although these are online programs, they are less in features or functionalities. Discover these programs by reading below.
1. Free Video Converter Online
Free Video Converter Online is a web-based program that allows users to process media files from the web page directly, especially in converting files. Aside from converting files, you may also use the tool to edit parameters for video and audio files, making it one of the best online mp3 to mp4 converters. With it, you can change the video encoder, resolution, video bitrate, frame rate, audio bitrate, sample rate, etc. Discover how to use it by reading the steps below.
Step 1. First, visit the program's official website and hit the Add files to convert button to load your audio files.
Step 2. After that, select your target audio files, which will be loaded into the program.
Step 3. Then, go to the Video menu and tick the MP4 radio button to set it as the output format. Lastly, hit the Convert button to initialize the process of converting.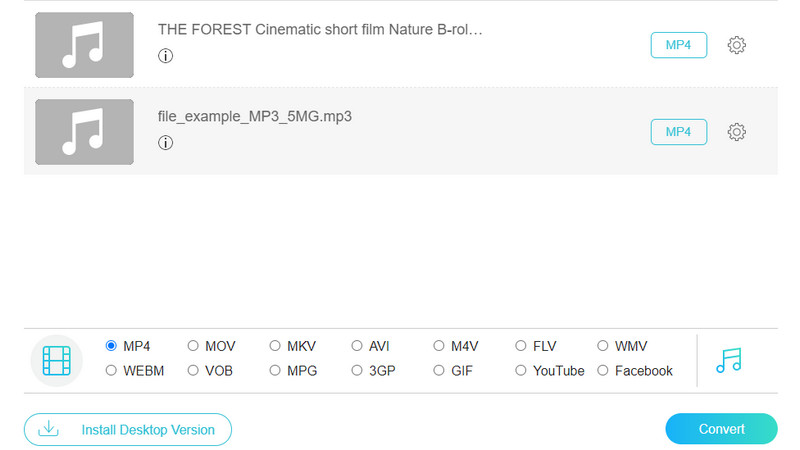 2. Zamzar
Another online program you should consider using that works as an MP3 to MP4 converter with image software conversion is Zamzar. This tool allows you to convert not only audio files but also files like images, documents, and videos. Moreover, it comes with a drag-and-drop interface that will be convenient for users when uploading files. Learn how it works and use the MP3 to MP4 full version service without paying anything.
Step 1. Open a browser you commonly use and visit the tool's main site.
Step 2. Next, tick the Choose Files button and select the MP3 files you like to convert.
Step 3. After that, choose MP4 under the Convert To menu and tick the Convert to begin the conversion process.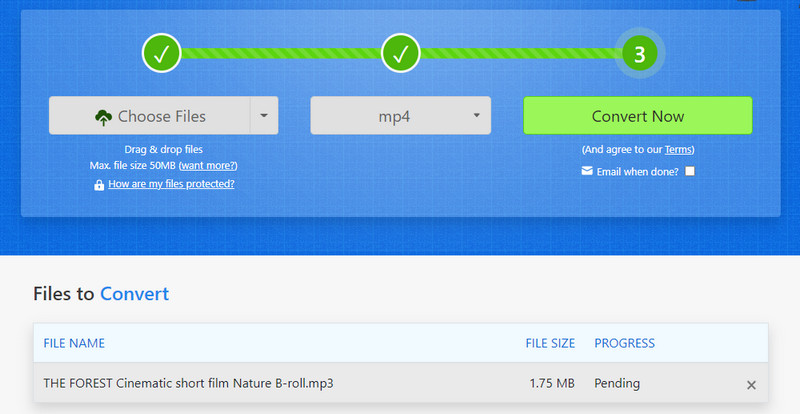 Part 3. MP3 to MP4 Converter Apps
Desktop tools may not be your cup of tea. In this case, you can opt for mobile programs, like the ones we will discuss below.
1. Video Converter
Video Converter is an iOS program that allows you to import different methods. You can select from your local files or music library or use the URL of the audio file. After converting your files, you can quickly send the converted files to your Mac or another iOS device with AirDrop.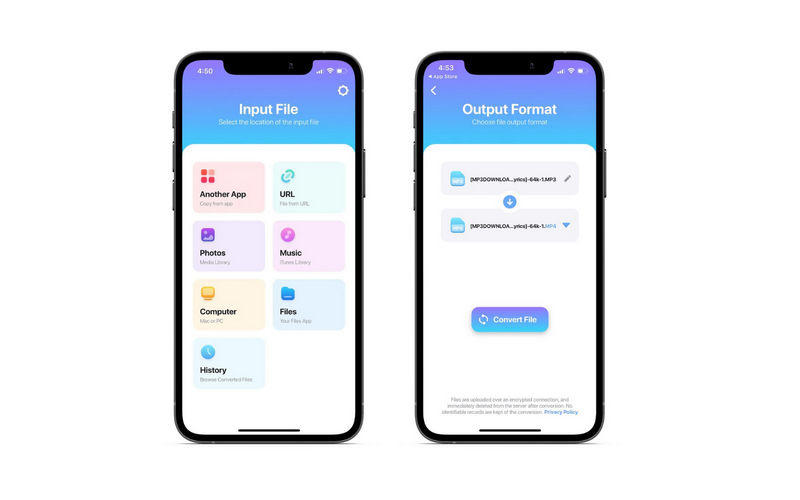 2. Media Converter
Another yet program you can take advantage of is Media Converter. Aside from its conversion capability, it enables you to access video editing functions, allowing you to crop video and edit audio parameters.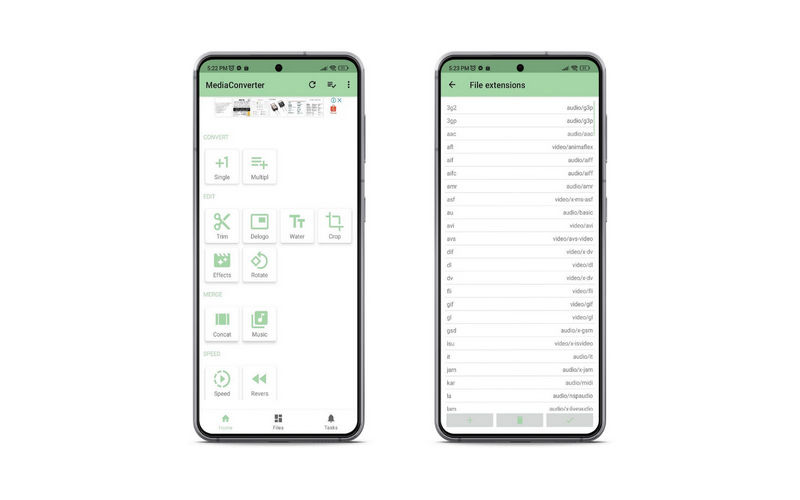 Part 4. FAQs About MP3 and MP4 Conversion
Can you turn an audio file into a video file?
Yes. Just like in the case of MP3 to MP4 conversion. However, there will be no visuals. You just converted the format from audio to video.
Does converting MP3 files reduce the quality?
No. Converting MP3 files to any format will not reduce the quality of the output. In other words, you will retain the audio file's quality even after encoding.
How can I improve the quality of my MP3 file?
There are some practical ways you can improve the quality of your MP3 file. You can use editing software and invest in better equipment.
Conclusion
There you have it! Using the MP3 to MP4 converter app tools to transform your MP3 file to a video file format is achievable. You can choose which program suits you well depending on where you find yourself productive or which is more convenient for you.