How to Convert FLAC to AVI: 3 Online and Offline Available
Free Lossless Audio Codec abbreviates FLAC. It compresses music without sacrificing quality. And it also produces reasonably sized files. This format employs a novel method of data compression and reproduction. FLAC excels at virtual, cloud-based storage platforms like streaming servers and traditional, offline storage media like hard disks and flash drives. The FLAC audio format is widely used despite its numerous drawbacks. The audio is compressed, rendering the file incompatible with certain players. Converting from FLAC to AVI is the most acceptable option in such a situation.

Part 1. How to Convert FLAC to AVI Online
1. Vidmore Free Video Converter
When converting FLAC files to AVI format, you could discover that Vidmore Free Video Converter is of assistance to you. Even though it is an online tool, it cannot contradict the fact that it can maintain the quality of your file after it has been converted. On both Mac and Windows-based computers, Vidmore Free Video Converter may be located and used.
It is compatible with various video and audio file types, including MP4, MKV, FLV, WMV, WEBM, VOB, MP3, AAC, AC3, and many others. In addition, the maximum file size that may be uploaded using this program is unrestricted. You are not limited in any way in terms of uploading or converting your audio. Following the procedures below, you may successfully use the online FLAC to AVI converter.
Step 1: Vidmore Free Video Converter's website has the launcher. Choose the option to convert local files. Access the online app after installing the opener.
Step 2: You will need to make two clicks in the Add Files to Convert box before you can pick a FLAC file to use as your source.

Step 3: After that, choose the Movie menu by selecting the corresponding button on the screen's sidebar. You can work with many different kinds of video file formats. Make sure that AVI is selected from the list of available choices on the right.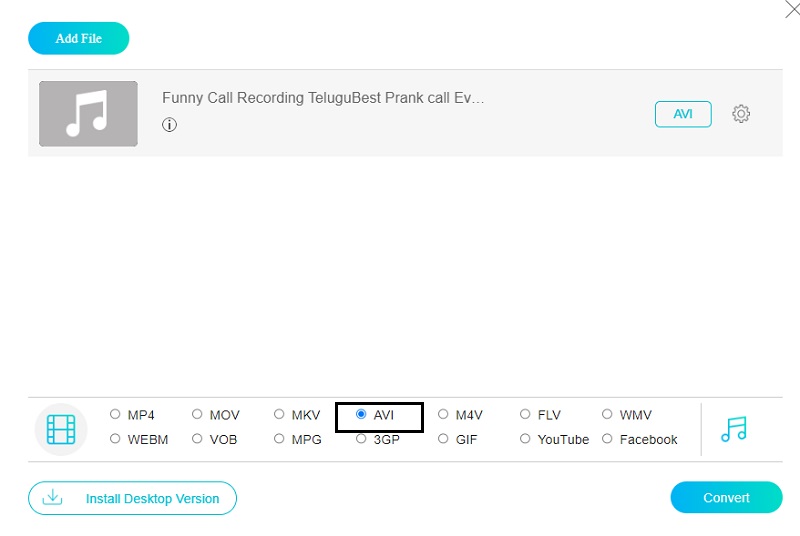 Use the settings icon that is located next to the audio to make adjustments to the video's bitrate and loudness. If you wish to close the dialog box by clicking OK, you can do so now.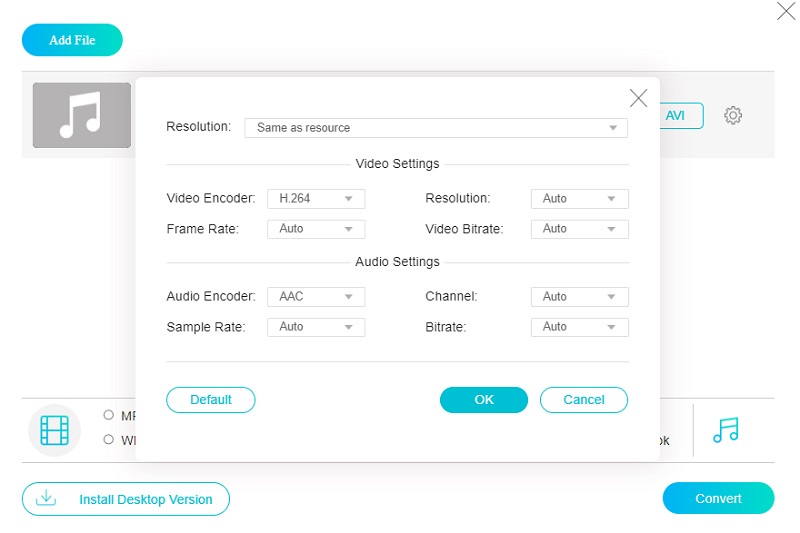 Step 4: Select Convert from the main menu and choose a location to save the converted file. With the help of Vidmore Free Video Converter, you can effortlessly convert your MP3 library into an AVI video.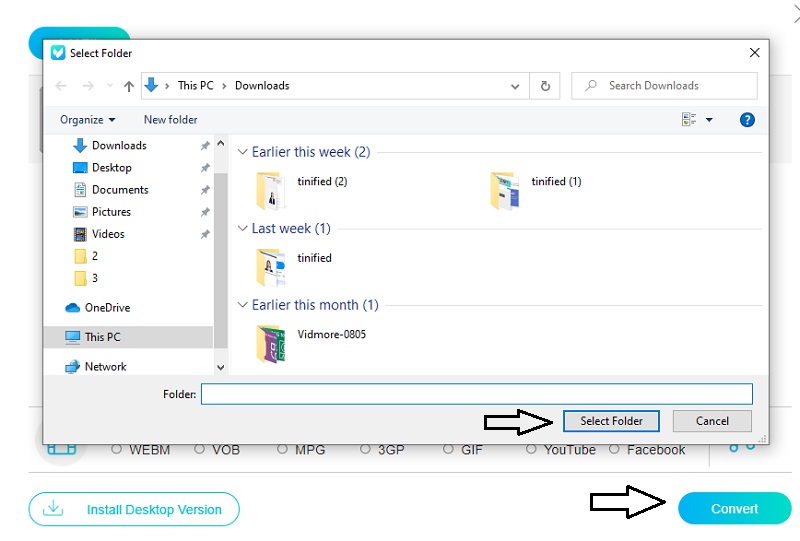 2. FreeConvert.com
Another trustworthy piece of free, web-based software that you may use to convert between many formats is FreeConvert.com. This utility allows for converting a wide range of media and document types. This online utility supports various file types, including the one you need to open your file. If you need to convert many files, using this tool will save you much time due to its quick conversion process. Consumers now have access to an even more helpful instrument because of its evolution. Despite this, a limit is placed on the maximum file size the user may upload. It will first need you to register on their website to access files on their website that are of a more substantial size.
Step 1: On FreeConvert's home page, select Choose Files to save the FLAC file to your browser, Google Drive, or Dropbox.
Step 2: After that, use the dropdown menu that is located next to the Output option to choose AVI from the list of video formats that are currently accessible.
Step 3: After clicking the button labeled Convert to AVI, you must wait for the process to be correctly finished.

Part 2. How to Convert FLAC to AVI Offline
Vidmore Video Converter is the industry standard for speed and accuracy in audio and video conversion. Easily and quickly converting FLAC files to AVI format is made possible by the program. You can download, transfer, and carry out various other tasks thanks to the program's extensive feature set, which is jam-packed with unique options. This top-notch software program has a straightforward installation process and is compatible with Macintosh systems.
You may convert files between various formats with the assistance of Vidmore Video Converter in a matter of seconds. And the converted video quality will not suffer in any way due to the conversion. It is challenging to find converters that can transform FLAC files into AVI format, mainly if the device in question is a Mac. On the other hand, Vidmore Video Converter is completely compatible with both Mac and Windows operating systems. In addition, for the whole of the program's execution, it does not produce even a single issue of concern. To effectively convert FLAC to AVI, follow the easy procedures shown below. Downloading Vidmore Free Video Converter onto your computer is the first step you must complete before going on to the next phase in the process.
Step 1: Click the button indicating that a free download is available to finish the setup. Now launch Vidmore Video Converter.
Step 2: The software presents a set of tabs and buttons on the first launch. Select Add files or the Plus sign to add FLAC files to your collection.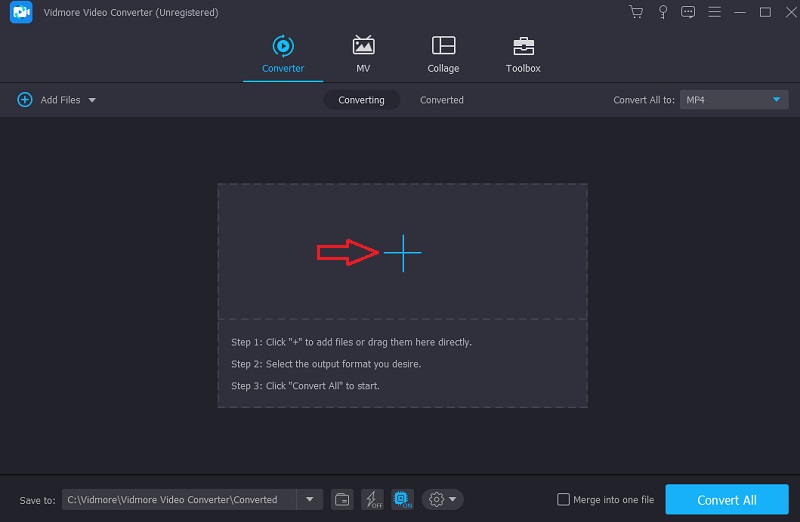 Step 3: After the FLAC file has been successfully uploaded, you may choose a new format. The Profile arrow on the train makes it easier to get there. Subsequent sections follow it. Once you go to the Video menu, you'll be able to see the video in its native format. If you're already there, you may look for AVI.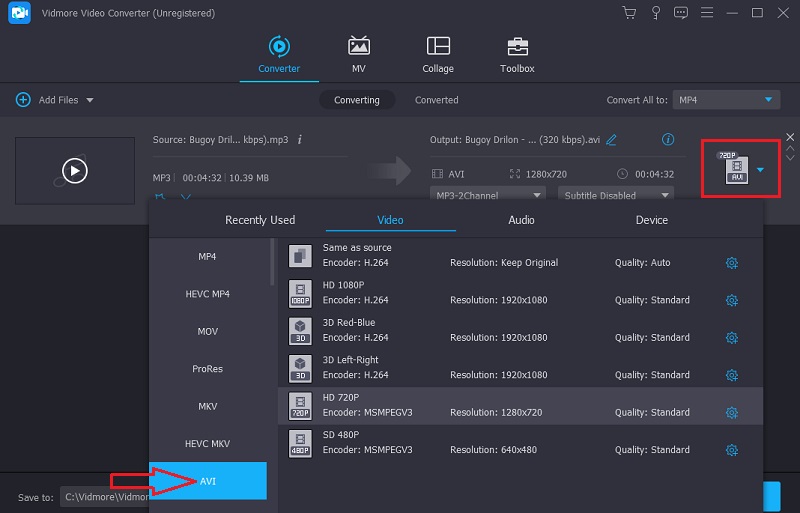 To modify the quality of the final product, click the AVI box in the upper right corner of the screen and choose Settings. Frame rate, bitrate, and resolution are all adjustable. When you are ready to proceed, choose the Create New option.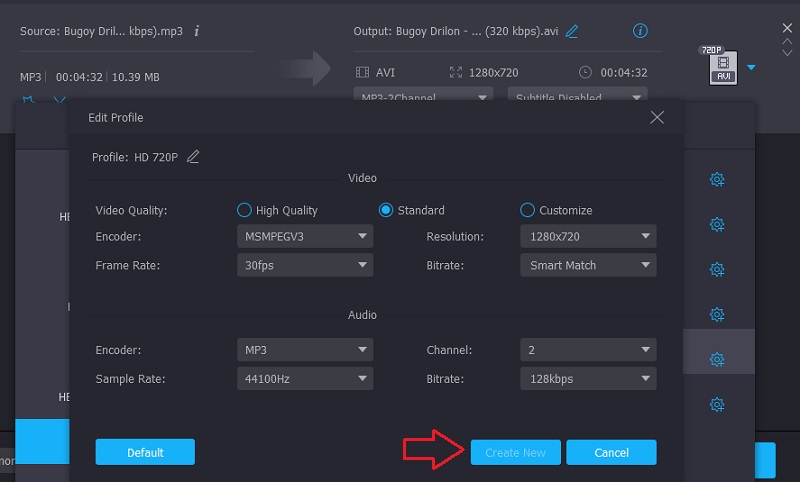 Step 4: To end the operation, proceed to the bottom of the display's interface, where you will see a button titled Convert All. Click on that icon. If you proceed this way, it will permanently convert the FLAC file into an AVI format.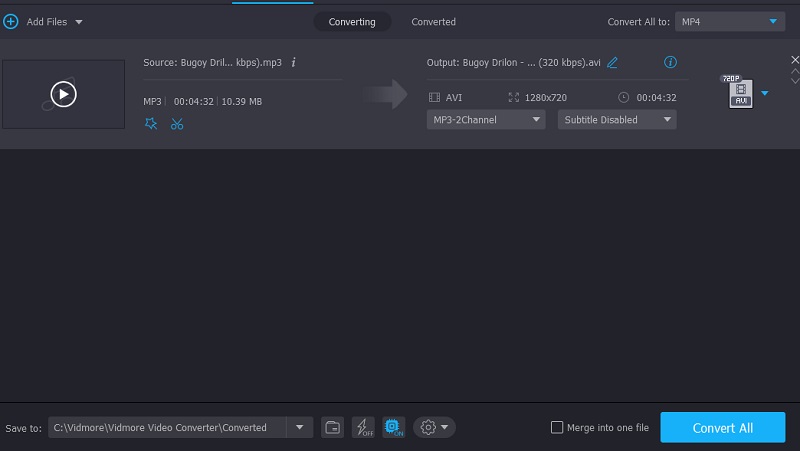 Part 3. FAQs About Converting FLAC to AVI
Why do people choose to use flac files?
The FLAC file's most significant benefit is an overall sound quality improvement. You can experience the file in its most unaltered form, just as it was intended to be played and how it is made. FLAC does not include any of the compression responsible for the degraded sound quality of MP3 files.
What is the disadvantage of the AVI format?
Compared to the other file formats, the size of uncompressed AVI files might be much larger than that of the other formats.
Which media players support FLAC files?
Portable audio devices, Windows, Android, and Blackberry, are just some operating systems and mobile platforms compatible with FLAC.
Conclusions
We cannot deny that FLAC is an excellent choice for an audio format. On the other side, some people are experiencing trouble playing this file on other devices, which may be frustrating. With that, converting it to an AVI file format is strongly recommended. You can convert FLAC files to AVI format using the software and shareware mentioned in this paragraph.