Convert FLAC to WMA Without Losing Quality Online and Offline
You may have encountered a situation where a particular audio player does not recognize the audio format of the file you are trying to play. This mainly occurs for FLAC files when listening to it from different devices or uncommon players like audio systems on a car. In other words, the main issue here lies in device compatibility.
Yet, all of your downloaded audio files are in FLAC format. That is the reason why you want to reformat it to WMA. With that being said, this guidepost will show different approaches that you can employ to seek answers to this predicament. Continue reading and explore the best and free FLAC to WMA converters below.

Part 1. Top Free 3 FLAC to WMA Converters
1. Vidmore Free Video Converter
First on the list is Vidmore Free Video Converter. As the name implies, the tool is a totally free program that operates through a web browser with the aid of an internet connection. The speed of the conversion is undoubtedly fast under a stable and fast connection. It facilitates batch convert FLAC to WMA in which you can upload many files and convert them at once. What is more, the tool enables you to modify the output by editing the channel, sample rate, and bit rate. If you are interested in using this program, see the steps beneath and learn how to convert FLAC to WMA.
Step 1. First off, visit the official website of Vidmore Free Video Converter and quickly download the launcher of the tool. After that, install it on your computer system, and the tool will instantly run.
Step 2. Once the web app starts, browse through your folder and upload the FLAC file you wish to convert.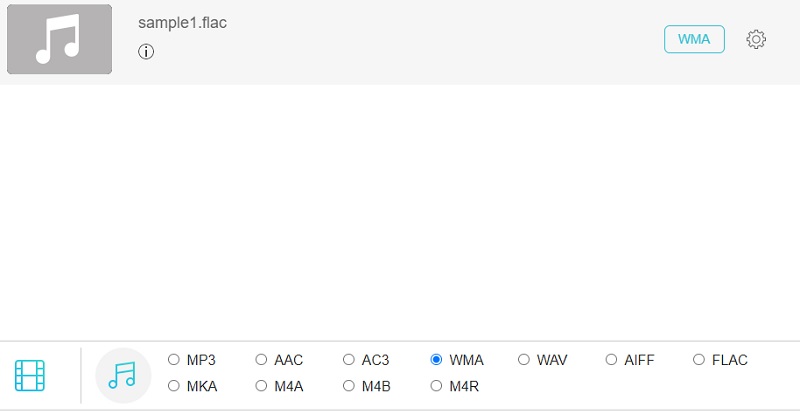 Step 3. Now, select an output format for the file by going to the Audio format panel. Simply click the Music icon, and you will see a list of audio formats available.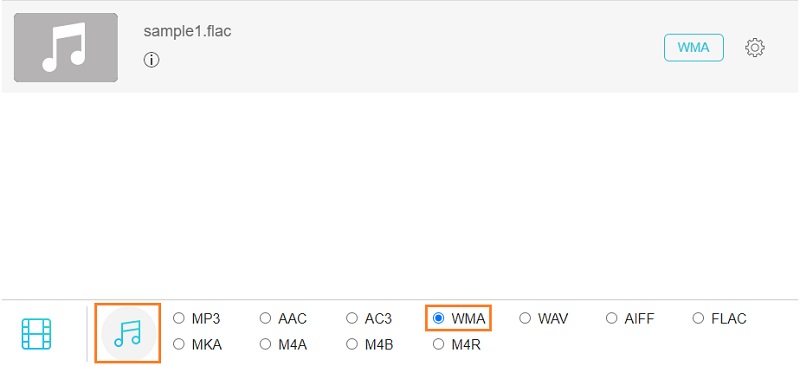 Step 4. Tick on the WMA radio button, then hit the Convert button. Next, set a file destination for the output file and hit the button again to begin the conversion process.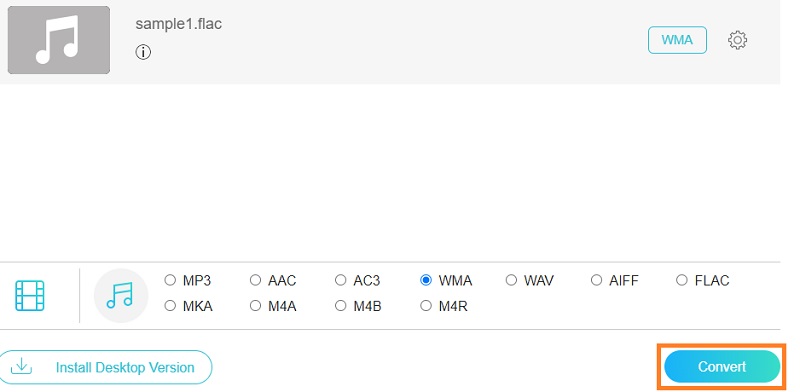 2. Freemake Audio Converter
Yet another program that you can use is Freemake Audio Converter. Through this program, you will be able to convert from FLAC to WMA, WAV, MP3, AAC, M4A, and OGG. This means you have a handful of conversion formats that you can take advantage of for free. Furthermore, you can choose from different audio codecs, including WMA Voice, WMA Lossless, WMA, and WMA Pro. On the other hand, there are also settings channels, sample rate, and bitrate to help you achieve the appropriate output.
Step 1. First things first, download the program by going to its official website using a browser available on your computer. Install and launch the program afterward.
Step 2. Once the app is launched, click on the Audio button at the upper left side of the panel and add the FLAC file that you would like to convert.
Step 3. Now, click on the to WMA option to convert your FLAC files to WMA. You should see a panel where you can edit audio parameters.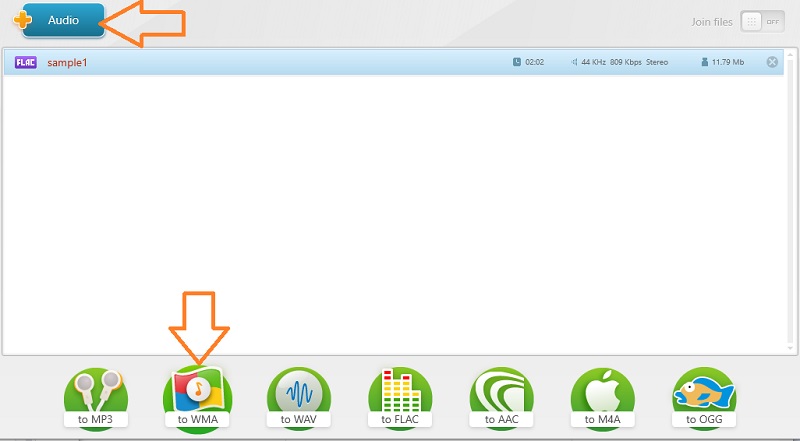 Step 4. From here, select an audio parameter that fits your preferences and hit the Convert button to begin converting files.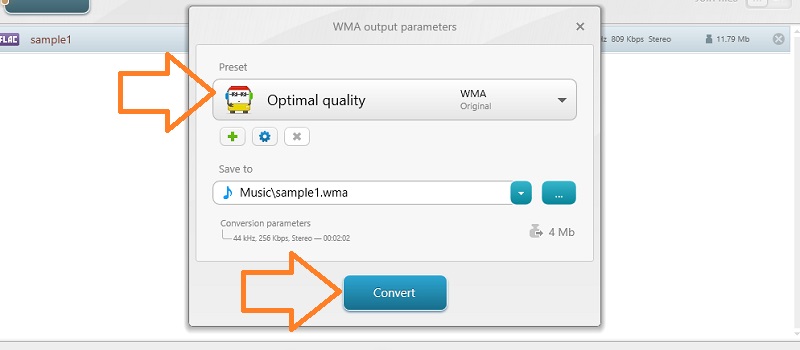 3. Audacity
Audacity is an open-source and free FLAC to WMA converter that is a multi-platform program. Otherwise speaking, it is compatible with different operating systems such as Windows, Macintosh, and Linux. Moreover, there are advanced tools allowing you to edit the audio file. With it, you can cut, split, cut, duplicate, and so much more. Below is the instruction on how to operate this program.
Step 1. Please get the latest version of Audacity from its official website and install it on your device.
Step 2. Once installed, click the File menu in the upper left corner. Select Open and choose the FLAC file you like to upload.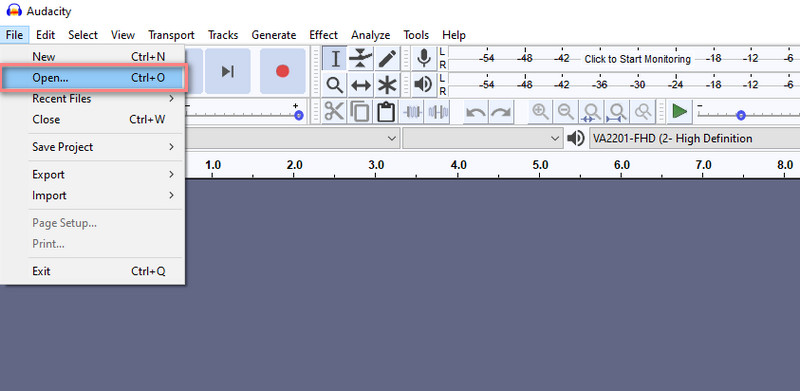 Step 3. Then, open the File menu again and hover your mouse pointer to the Export option. From here, select Export as WAV. You may rename the file or leave it as it is.
Step 4. Drop down the Save as type option and choose WMA (version2) Files (FFmpeg) from the selection. Hit Save afterward. By then, the tool will start converting from FLAC to WMA.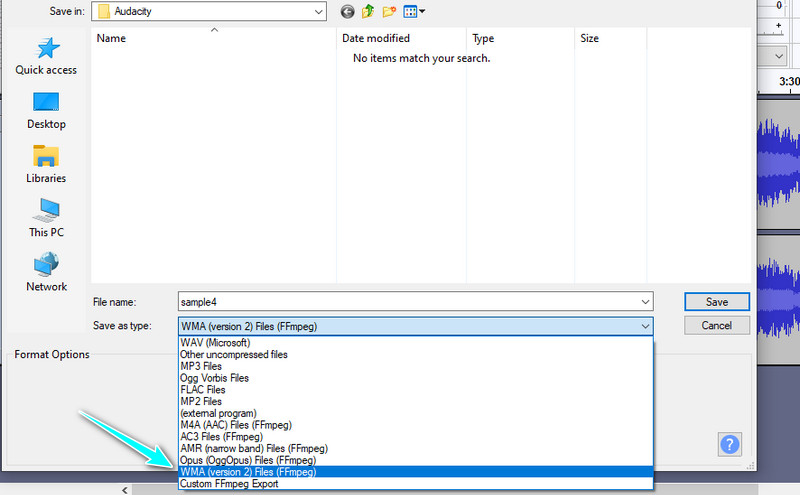 Part 2. How to Convert FLAC to WMA Losslessly
Suppose one of your concerns is the quality of the file, you can utilize an application that can convert FLAC to WMA in a lossless way. That is possible when using the Vidmore Video Converter. This is a desktop program available on Windows and Mac that provides powerful performance and offers practical tools. The app enables you to convert audio/video files in bulk without any interruption, unlike online programs that can be interrupted depending on the stability of the internet connection.
What is gripping is that you can use the tool in so many ways allowing you to edit audio parameters, metadata information, and a lot more. Discover the app's impressive features by following the guide beneath.
Step 1. Install and launch the FLAC to WMA Converter
First and foremost, get the latest version of the app. Beneath are Free Download buttons for Windows and Mac. Just choose the version according to the OS of your computer. Then, install and run this program.
Step 2. Load a FLAC file
After that, click the Plus sign button provided in the main interface of the tool. Then upload your target FLAC file. Alternatively, you may drag and drop the file to upload it.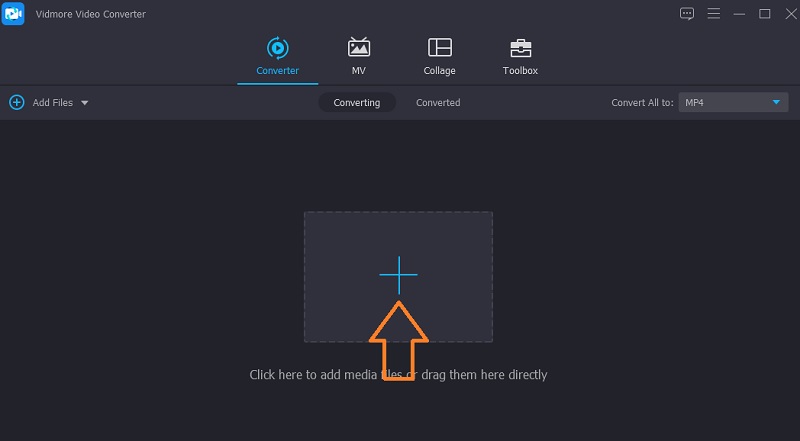 Step 3. Select audio output settings
Once done, open the Profile menu. Just simply click the drop-down button of this option at the upper right portion of the interface. Go to the Audio tab. From the left panel, select WMA and choose the audio output settings according to your needs.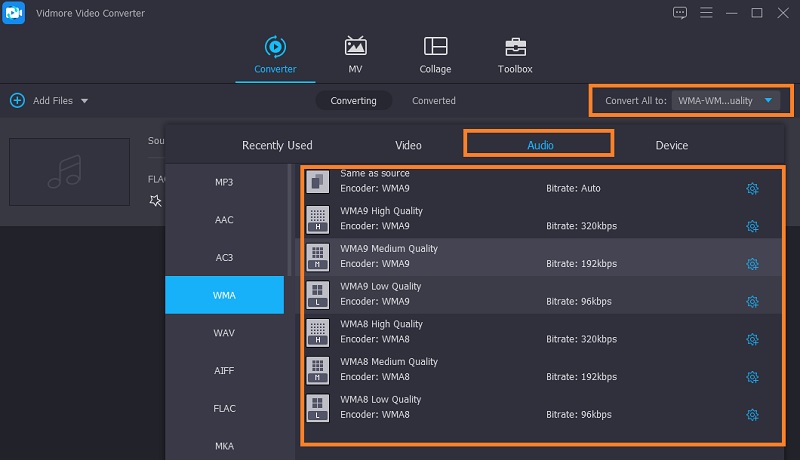 Step 4. Run the conversion task
Finally, click the Convert All button at the bottom-most part of the interface to run the conversion task. When the conversion ends, you can check the newly converted file in the pop-up output folder.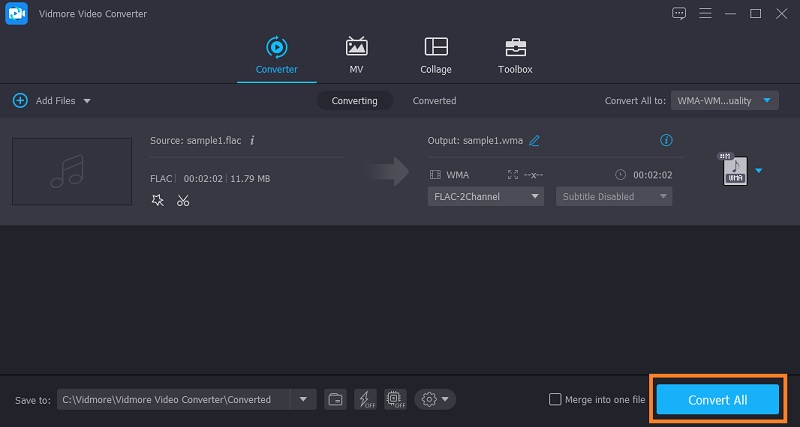 Part 3. Comparison Chart of the FLAC to WMA Converters
All the tools reviewed above can assist you in converting FLAC to WMA. You have various choices whether you want to do it online or offline. It depends upon your personal preference. Yet, to help you decide which is better, here is a comprehensive table illustration comparing the above tools in different aspects.
Conversion speed
Batch conversion
Platform
Interface
Best for
Vidmore Free Video Converter
Fast
Supports batch conversion
Windows and Mac
Easy to use
Beginners
Freemake Audio Converter
Fast
Supports batch conversion
Windows
Easy to use
Beginners
Audacity
Fast
Supports batch conversion
Windows, Mac, Linux
A bit complex
Advanced users
Vidmore Video Converter
Fast
Supports batch conversion
Windows and Mac
Easy to use
Beginners and advanced users
Part 4. FAQs of FLAC to WMA
How do you convert WMA to FLAC?
You may be considering converting WMA to FLAC when you want to reformat it to an unpatented and open-source format. On the other hand, FLAC is unpatented and lossless. With Vidmore, you can convert WMA to FLAC without any loss of quality.
How much space does FLAC consume?
It is typically half the size of WAV. Specifically, it runs roughly 5MB per minute for CD-quality FLAC files.
Can you open FLAC files in Audacity?
Yes. Typically, it supports 16-bit and 24-bit FLAC. That means you should not have any problem importing FLAC files in Audacity.
Conclusion
All applications work to convert FLAC to WMA. Thus, you can select which one suits your preference. On the other hand, it is appropriate to use Vidmore Video Converter to convert without losing or altering the audio quality.