Split or Merge FLAC Sound Files Using Practical Methods
For one, you may need to cut FLAC files in order to reduce the file size of an audio file. Just a brief background, FLAC files are lossless files format resulting in large file size. Despite this, you can edit FLAC files properties and even tags in an effortless manner using the right software or tools. In addition, the audio compressed using this format will lose no information or quality. This is helpful if you want to produce original music tracks. With that being said, here we reviewed the best FLAC cutters online and offline to help you shorten and split it into multiple short tracks.

Part 1. What is FLAC
FLAC or Free Lossless Audio Codec is released and developed by Xiph.Org Foundation. This format is capable of preserving high sound quality and compresses audio files with no loss in quality. One of the special features of FLAC files is the flexibility of metadata. It provides support to ID3 tags like title, artist, genre, album cover, as well as cue sheets.
Moreover, this format is highly compatible with almost all multimedia players and is a perfect audio editing, being a popular audio format. Also, this allows you to rip audio from a CD with the benefit of decreasing the overall size of the file. Most importantly, the framing technique used in FLAC makes it error-resistant that even when it occurs in one frame, it does not affect the rest of the stream. You can read below to learn about the FLAC cutter and joiner apps for computers.
Part 2. Top FLAC cutters and Joiner
1. Vidmore Video Converter
The first tool on the list of best audio cutters available for Windows and Macintosh OS is Vidmore Video Converter. The tool comes with audio editing tools like fast split, trimming, cropping, and merging audio files. This enables you to instantly cut a track into multiple segments with just a click of a button. Moreover, you can crop the best part of the audio using the handles and make it your ringtone. For individuals who intend to use it for making a playlist, you can take advantage of its audio merger to combine multiple tracks together and listen to them seamlessly and uninterrupted. If you are interested in using this FLAC cutter software, see the steps below.
Step 1. Grab the installer of the tool
First off, download the app. You can do this by clicking any of the Free Download buttons presented below. Then quickly install the app by following the onscreen setup to successfully install it on your computer and launch the tool.
Step 2. Add FLAC audio track
To add a FLAC file, click on the Plus sign button from the main interface and locate the file that you want to cut by selecting it from your file folder. You can alternatively upload a file(s) using the app's drag and drop feature.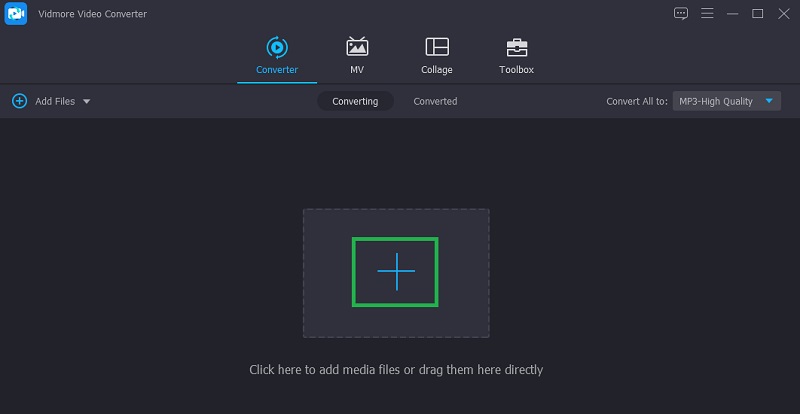 Step 3. Cut FLAC sound file
Next, click the Cut button to launch the music working station. If you want to use the app's fast FLAC trimmer, click on the Fast Split button. Then enter the number of cuts that you wish to generate out of the FLAC file and hit the Split button. You can also cut the FLAC file by defining the duration for each part and it will automatically indicate how many segments will be produced. Now click the Save button to confirm all the changes made.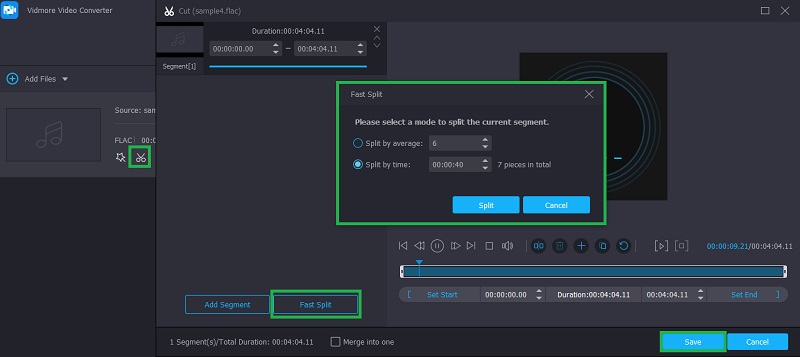 Step 4. Save final output
Go back to the Converter tab to save the final output of the audio file. To save the file, click on the Profile menu and select an output format or select the format as the original. Finally, click the Convert All button for the changes to reflect and save. After following the above steps, you should be able to learn how to use FLAC cutter of the app.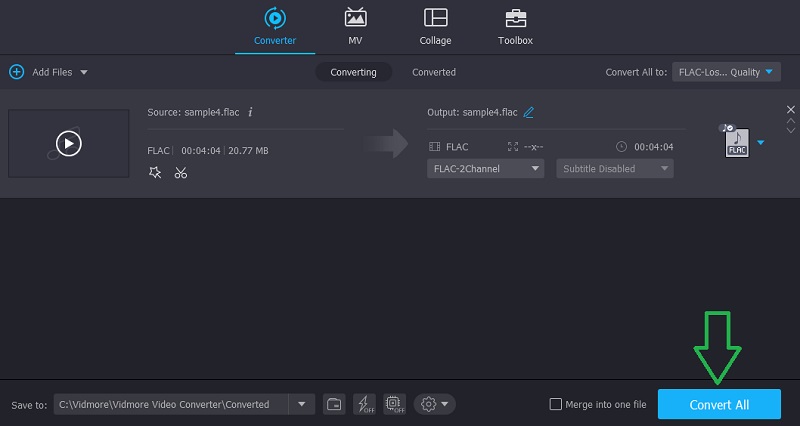 2. Audacity
Apart from the aforementioned tool, there is also another tool that you can use on your Windows, Mac, and even Linux computer for free. This program is a powerhouse for audiophiles who want to manipulate their FLAC files and other sound files to perfection. It does not only allow you to cut portions of sound files but also record live sound and audio playback without any hassle. At the same time, you can insert separate sound documents to blend and graft them together. This FLAC cutter software also features speed and pitch modification if you want to change the speed of audio playback or tempo.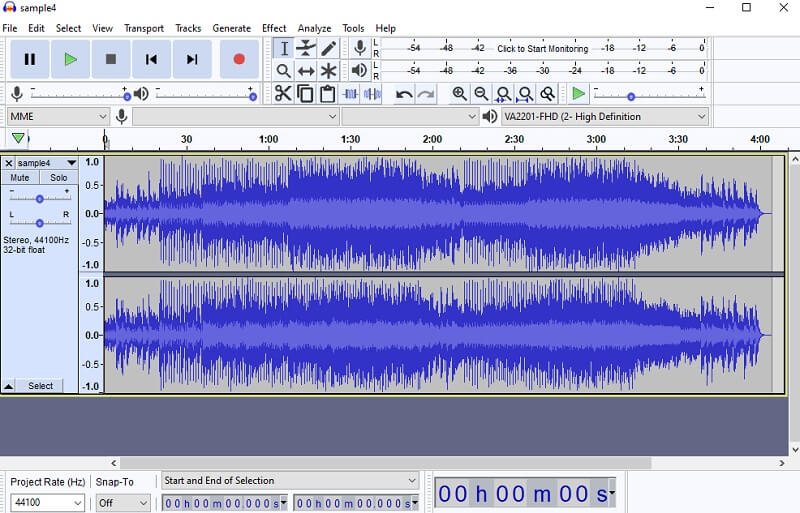 3. Clideo
Clideo is another program that can help you manipulate your FLAC files by cutting or joining audio parts together. This FLAC cutter online provides a convenient way to cut files with the help of handlebars. Also, there are time indicators on the waveform audio displayed on the music project station to help you easily identify the parts to cut or crop. In addition, you can enter the duration in seconds to help the tool determine which part of the audio to start and where to stop cropping. Besides, it works perfectly as a FLAC joiner as it is equipped with an audio merger done from the webpage directly.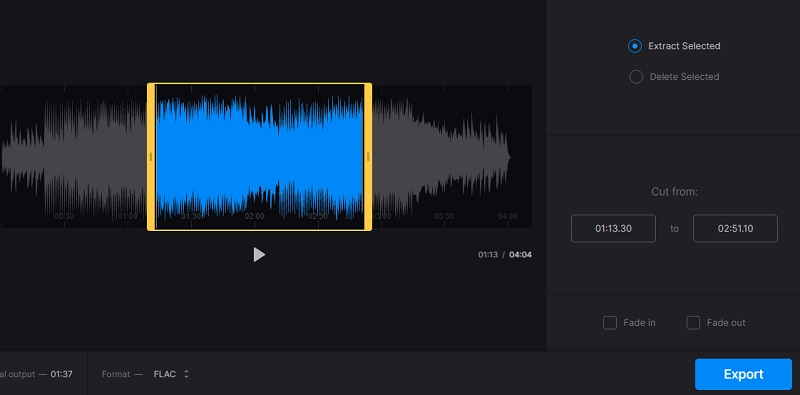 Part 3. Comparison Chart
KEY FEATURES
Cutting and merging capability
Quality loss
Additional functions
Usability
Supported OS
Vidmore Video Converter
Does not lose quality
Adjust audio volume and speed
Easy to use
Windows & Macintosh
Audacity
Little to no loss of quality
MIDI playback
A bit complicated
Windows, Mac, and Linux
Clideo
Little to no loss of quality
Apply fade in and fade out effects
Easy to use
Windows & Macintosh
Part 4. FAQs of FLAC Cutters and Joiners
How can I split FLAC without CUE?
Yes. If you happen to have an FLAC file that does not come with a CUE sheet, you can use an audio editor that will enable you to split the FLAC file.
What is CUE in the FLAC?
CUE sheets in the FLAC file contain metadata displaying the layout of tracks in the CD or the breakdown of the songs in a FLAC file.
Can I burn FLAC files to a CD?
The truth is CD players can not recognize FLAC files so there is no point in burning FLAC files on CD. What you can do is convert it to another popular format to be able to burn and play it on any CD player. With Vidmore, you can merge or trim FLAC files and access extra features for your audio and video editing needs.
Conclusion
To wrap up, all the FLAC cutters for Mac and Windows we reviewed in this post are guaranteed to assist you in achieving a short file size of a FLAC file. They are all tailored for such needs.