Best WMA Music Players to Play WMA Files Smoothly
Are you looking for an available WMA music player? Though lots of music players warm into the market, it might not be easy to dig out a qualified WMA player to open WMA files on Windows, Mac or Android phone losslessly. Here are top 9 WMA music players for Windows, Mac and Android users. Check this list and decide which WMA player you should stick to.

Part 1. Top 6 WMA Music Players for Windows 11 and Mac
Top 1. Vidmore Player (Windows & macOS)
Vidmore Player is a cross-platform versatile media player being used on Windows and Mac. It is equipped with internal codecs to play audio files (MP3, AAC, WMA, OGG, etc.), videos in 4K/HD/SD (MP4, MPG, M4V, TS, MTS, M2TS, MXF, RM, etc.), as well as Blu-ray & DVD disc, folders and ISO files smoothly. During playing WMA audio, users can play/stop, forward/backward, adjust volume, or other controls.
Supported audio formats:
How to Play WMA Files on Mac/Windows:
Step 1. Free download Vidmore Player on your computer. Then, open the program after the installation.
Step 2. Click Open File to select and import your WMA files to the program.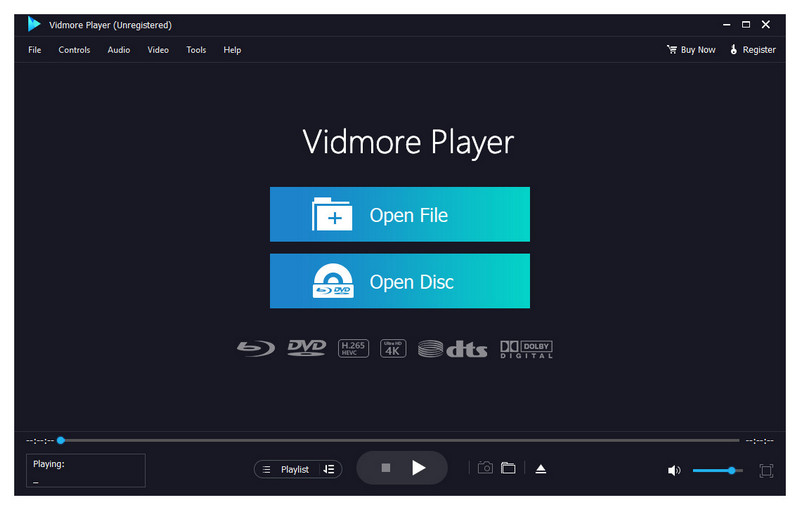 Step 3. The program will load it automatically, and then you can enjoy your music at once. While playing your WMA file, you can play or pause, forward or backward, adjust volume, select audio track/channel/device, and more.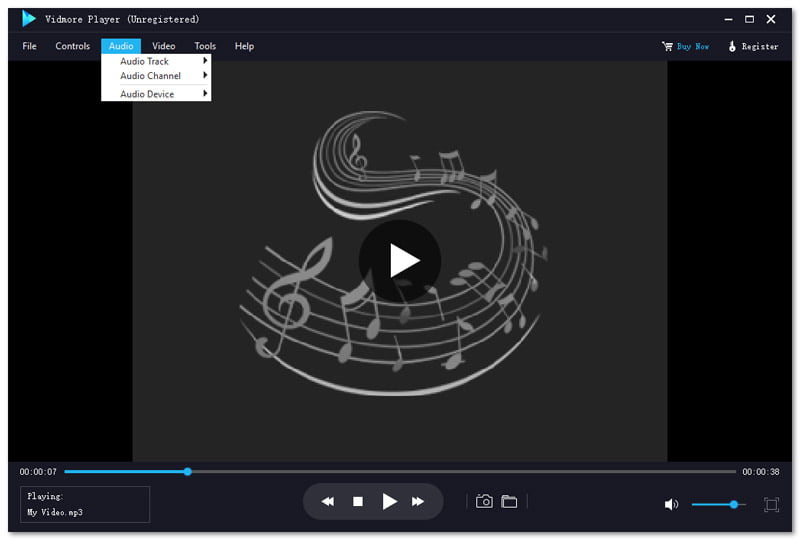 Top 2. VLC Media Player (Windows & macOS)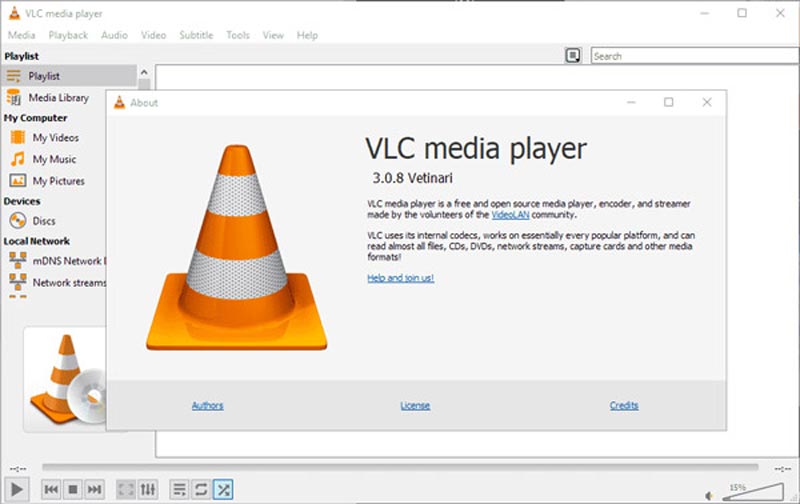 VLC is an open-source media player that supports a great number of video and audio formats. It can play almost all music files including WMA, MP3, AAC, etc. and it can also play a great number of video files including Blu-ray and HD files. Moreover, VLC can stream media files from the Internet.
Supported audio formats: AAC, AC3, ALAC, AMR, DTS, DV Audio, XM, FLAC, It, MACE, Mod, Monkey's Audio, MP3, Opus, PLS, QCP, QDM2/QDMC, RealAudio, Speex, Screamtracker 3/S3M, TTA, Vorbis, WAV, WMA.
Top 3. Foobar2000 (Windows)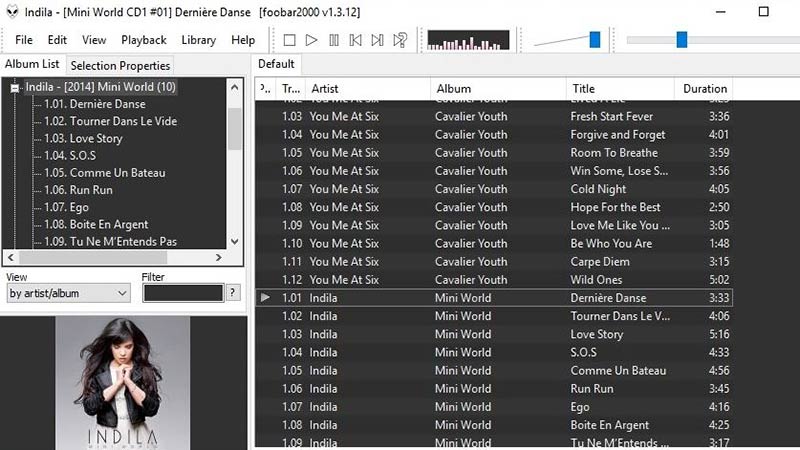 Foobar2000 is another popular WMA music player that can handle common audio formats and let you easily manage your music library. Besides, Foobar2000 also plays CDs, HDCD, and can be used as a DVD ripper for extracting the audio file from DVD.
Supported audio formats: MP3, MP4, AAC, CD Audio, WMA, Vorbis, Opus, FLAC, WavPack, WAV, AIFF, Musepack, Speex, AU, SND.
Top 4. Groove Music (Windows)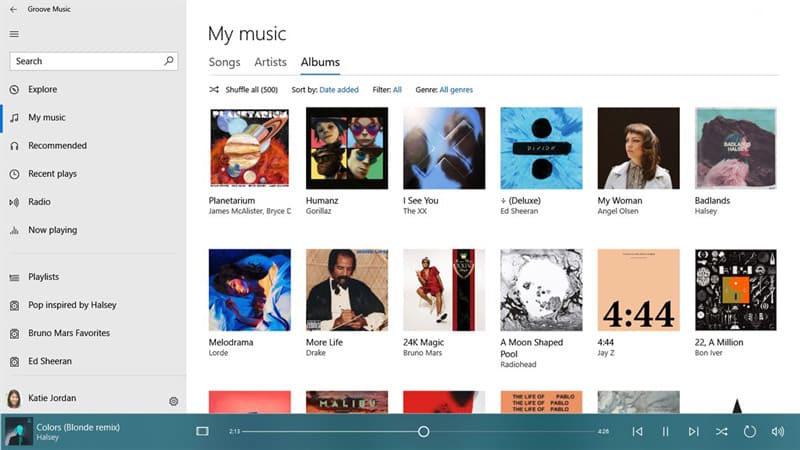 Groove Music is default and free audio player of Windows 11. With this excellent music player, you can enjoy all your favorite music. You can browse and search your entire music collection, as well as manage playlists with ease. It's available on iOS, Android, Windows 11, Windows 11 Mobile and Xbox One.
Supported audio formats: MP3, FLAC, AAC, M4A, WAV, WMA, AC3, AMR.
Top 5. MusicBee (Windows)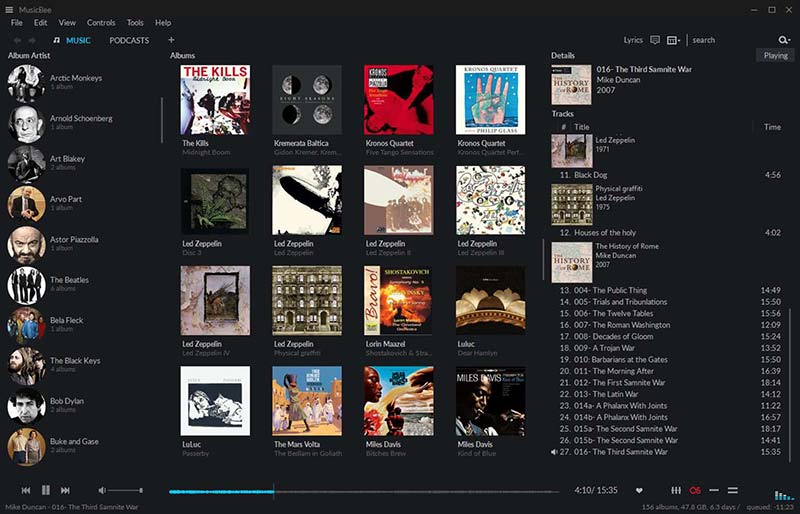 MusicBee is a highly-quality WMA file player that can play music files on your computer. It also supports podcasts, web radio stations and SoudCloud integration. Besides, the software allows you to import music libraries from iTunes and Windows Media player and manage your music collection in a very simple way.
audio formats: MP3, AAC, M4A, MPC, OGG, FLAC, APE, Opus, TAK, WV, WMA and WAV, CDs.
Top 6. MediaMonkey (Windows & macOS)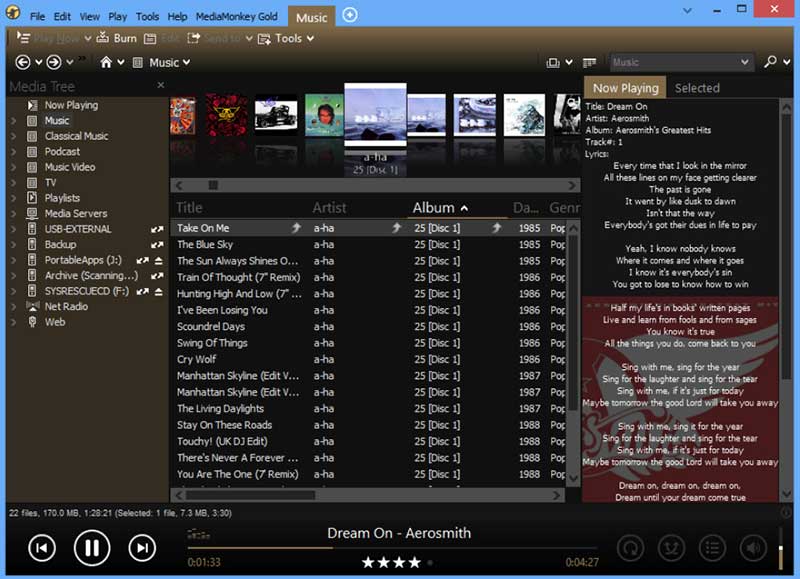 MediaMonkey is one of the best WMA files players since it supports large music library with many playlists. With this tool, you can play WMA music, download podcasts, rip CDs and more. Also, MediaMonkey can scan your music collection and updates it when you delete the songs.
Supported audio formats: MP3, WMA, OGG, AAC, M4A, MPC, APE, FLAC, VQF, WAV, and audio CDs.
Part 2. Best WMA Players for Android
Top 1. VLC for Android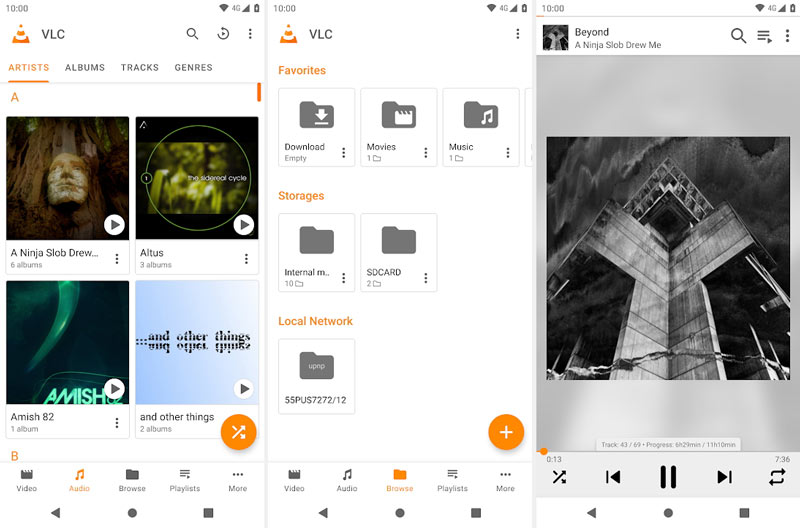 VLC for Android is one of the most popular audio players with support for a ton of video and audio file types, including MKV, MP4, FLAC, WMA, OGG, etc. Users can access internet streams, DVD ISOs, and disk shares. There's also support for multi-track audio and subtitles.
Supported audio formats: AAC, AC3, ALAC, AMR, DTS, etc.
Top 2. AIMP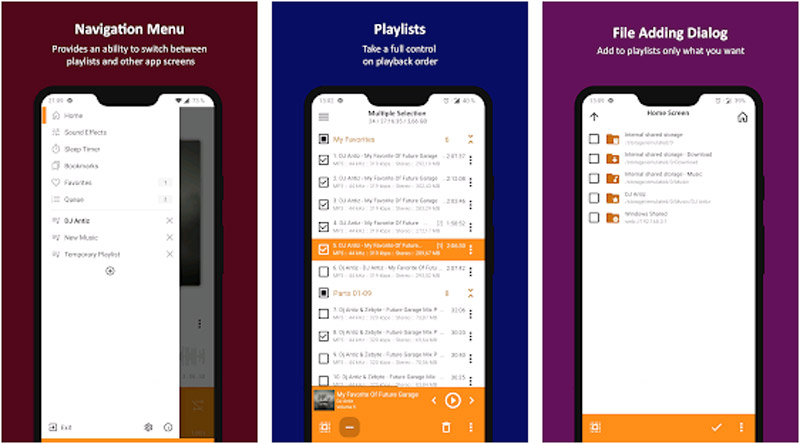 AIMP is a powerful mobile music application for Android that supports most common music files including WMA, FLAC, MP3, and more. This app comes with a 29-band equalizer, which is rare to see in music players. It can also mix multi-channel files to stereo and/or mono.
Supported audio formats: MP3, Advanced Audio Coding (AAC), Dolby AC-3, Ogg Vorbis, Opus, Speex, Windows Media Audio, Apple Lossless, FLAC, WAV and Audio CDs.
Top 3. Tonido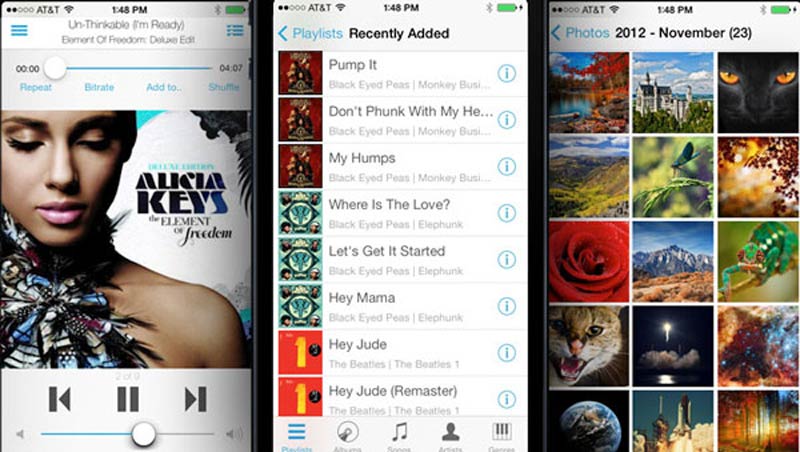 Tonido is an Android WMA player that lets you easily enjoy and stream your music files to any device. And, it can access your documents, videos, photos or other files on your computer from a web browser, smartphone, tablet or even DLNA enabled devices.
Supported audio formats: MP3, AAC, OGG, FLAC, WMA, M4A, M4B, WAV, etc.
Part 3. FAQs of WMA Player
What is a WMA file?
A file with the .wma file extension is a Windows Media Audio (WMA) file created by Microsoft. It is a proprietary technology that forms part of the Windows Media framework.
How can I play WMA files on Windows Media Player?
To play a WMA file in Windows Media Player on a Windows PC, simply double-click on the audio file. The audio file opens and begins to play in Windows Media Player.
How do I convert a WMA file to WAV?
The quickest and easiest way to convert a WMA file to an MP3 file is to use a converting tool, like Vidmore Video Converter. This program is a full-featured video & audio converter for Windows and Mac that can convert WMA to MP3, AAC, FLAC, or other popular audio formats. To know more details, read on How to Convert WMA to WAV File Online and Offline.
Conclusion
Yes, it may be a little hasty to say which program in this list is the best WMA player. But in consideration of all points (ease of use, performance, and quality), Vidmore Player obviously gets an upper hand.