Guide to Convert M4B to WMA for Windows and Mac Computers
You might be an avid fan of listening to audiobooks on your Apple devices such as the iPhone and iPod. The thing is this format can only be played on authorized devices and computers. Playing this on your Windows computer might not be feasible. This is the most common reason that people want to convert M4B to WMA. In line with this, we researched for an effective solution to get this job done. Read along to get the necessary information.

Part 1. What are M4B and WMA
If you want to further learn about M4B and WMA, below we will explain each file format and what they are used for. That said, here are some of the facts about M4B and WMA.
What is the M4B File Format?
M4B is a part of MPEG-4 audio layer audiobook container designed for iTunes. It has a lot of similarities with M4A but is exclusive for audiobooks. What makes it advantageous among other audiobooks is it features bookmarking that enables users to pause the audiobook and resume where you left off. Moreover, the M4B audiobooks that are purchased from iTunes are likely DRM protected. This means that only those devices authorized by iTunes can play this file format.
What is a WMA File Format?
WMA is a popular format that compresses audio files to produce portable sizes without any quality damage. So far, there are 9 editions of this format wherein WMA 7 supports certificate encryption to protect music from copyrights. It improves the audio playback at a low bit rate performing good performance even lower than 128k. In addition, there's no other audio file that can excellently perform at such a low bit rate.
Part 2. How to convert M4B to WMA Quickly
Vidmore Video Converter is a desktop tool that has no limits when it comes to the number of converts as well as the length of the audio file. It is also one of the best choices to convert M4B to WMA quickly and easily. The tool supports a wide range of formats and devices including iPhone, iPad, iPod, Samsung, Huawei, Roku, and many more. All the processed files will be automatically and immediately saved to your PC. Apart from that, the program also gives you the ability to convert audio/video files in batch mode. Not to mention you can adjust audio settings on your own. This includes changing the bitrate, sample rate, and channels.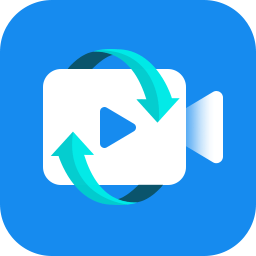 Multi-functional M4B to WMA Converting Software
Lossless transcoding at a high speed.
Customize audio settings.
Add and modify audio metadata information.
Fast split an audio into manageable segments.
Extra features like volume booster and audio sync.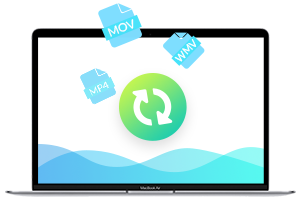 Step 1. Acquire the Converter
First off, grab the installer of the program by clicking on any of the Free Download buttons given above. After acquiring the app, launch it afterwards to see the running interface.
Step 2. Load an M4B to the program
Once done, click the Plus sign button and it will instantly launch the computer file folder. From here, locate the file that you attempt to convert. You may also drag and drop the file from the folder to the upload area of the tool.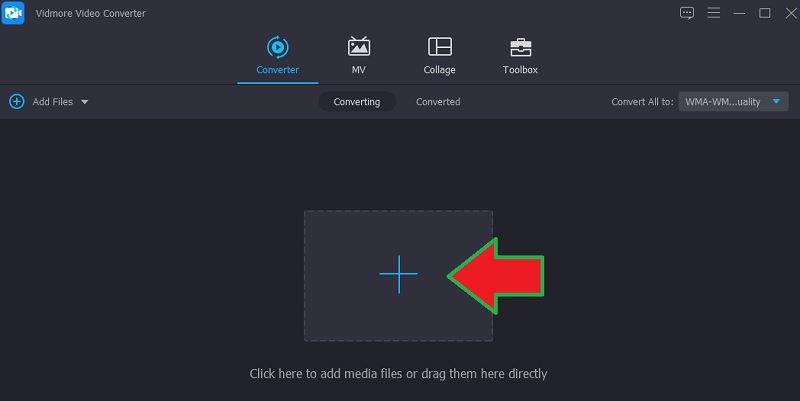 Step 3. Select WMA as the output format
Now click on the Profile menu to choose the appropriate format. Go to the Audio tab and then select WMA from the selection on the left side. If you are not satisfied with the audio preset. You may hit the Custom Profile icon to edit and configure the parameters according to your needs. Then, hit the Create New button to finalize the settings.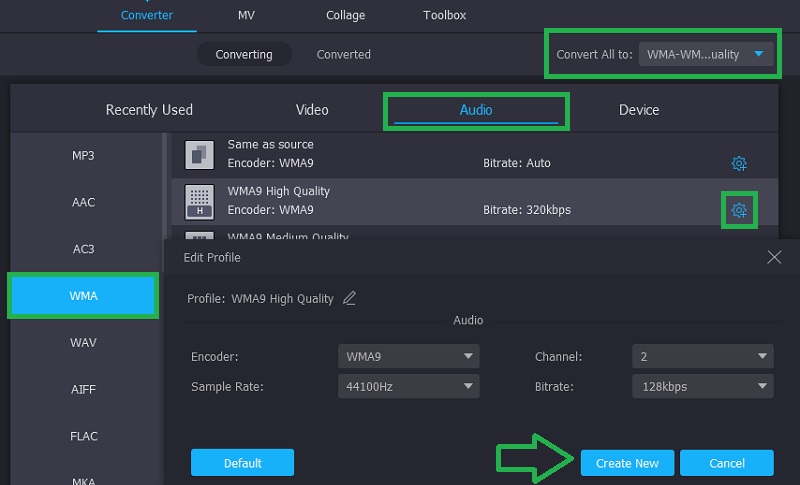 Once done choosing the audio preset, click on the Edit Metadata icon to open the metadata editor of the tool and modify the title, audio album, artist, year released, and even add cover. To confirm the changes, simply click the Save button.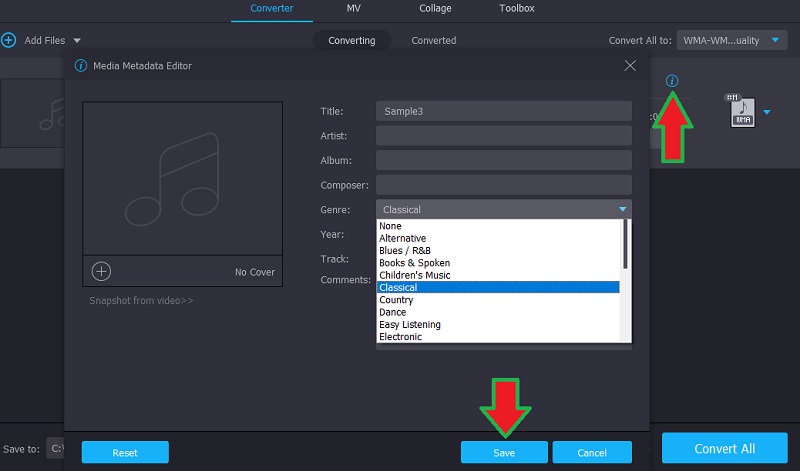 Step 4. Convert M4B to WMA
Now click on the Convert All button at the bottom right most part of the interface. The converted files should be done in a few seconds and automatically be saved to the destination folder.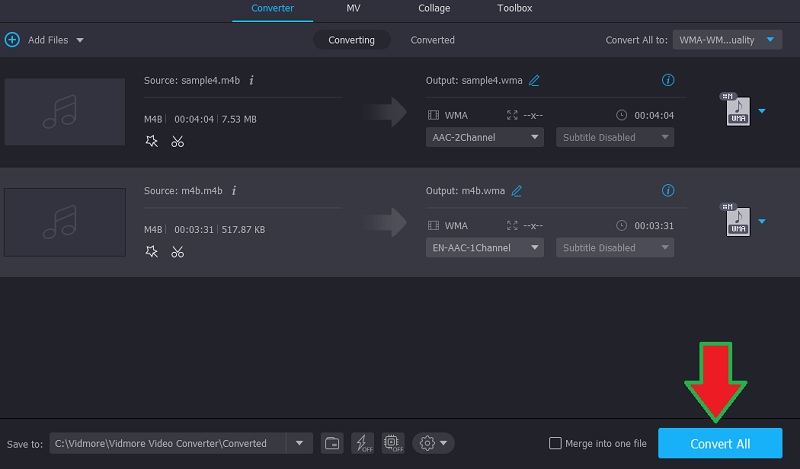 Part 3. Comparison Chart
The illustration below will show the difference between the two audio formats. This will help you understand and determine which format you will use for a specific need or scenario.
Definition
Compatibility
Compression Type
Use case
M4B
M4B is an audio file format specifically used for audiobooks
Only compatible with devices and players authorized by iTunes
M4B uses and compressed by AAC
Designed by iTunes as an MPEG-4 audio book file
WMA
Proprietary format of Microsoft
Offers compatibility with major players and software
WMA is a lossless file format that compresses audio data
Created as rival of MP3 for audio streaming online
Part 4. FAQs of M4B to WMA
How to convert M4B to WMA for free?
If you are attempting to convert your M4B files to WMA without shelling out money, you can opt for online programs. There are actually various programs online to help you out. However, you may need to try each and every tool to check if the online tool supports this function. Better yet, use a desktop tool that guarantees effective results just like the one we mentioned above.
Can I open M4B files in Windows 10?
Yes. You can directly play M4B music files on your Windows 10 using the Windows Media Player app.
What are the advantages of the WMA file?
WMA files are perfect for uploading music files on websites and other audio hosting sites online. That is because the format can retain high audio quality with a portable file size.
Conclusion
Using the tool Vidmore Video Converter, you can effortlessly convert M4B to WMA either on your Windows and Mac computer. This tool spares you from the worry of DRM encryption on any of your M4B files and listens to them anywhere or on any of your preferred multimedia player.