Top 3 Easiest WAV to WMA Converter You Can Use Online
These days, it is really essential to have a tool that will help you to save space if you are converting a file format. An example of this is converting WAV to WMA. Of course, we know that WAV is a type of format that uses a lot of space on your device's storage. That is why there is a need to convert it to another file type like WMA.
Through the help of this post, you will not have to worry about finding a convenient tool that will help you to convert a file even without the need to download a tool because we will provide the WAV to WMA converter online. See the most useful online tool on the list below.

Part 1. Best Way to Convert WAV to WMA without Quality Loss
If you are someone who is looking for an all-in-one application that will help you to convert your WAV file in a different format, all you need is Vidmore Video Converter. This is a powerful tool that converts video and audio as well. There is no hesitation when it comes to conversion because it converts without quality loss. Aside from that, it doesn't only work for Windows but on Mac as well. If you are a person who is not a fan of software, well this app is for you because it uses friendly features which makes it more convenient even to the new users. Are you excited to use this amazing app? Take a look at the simple step by step process below.
Step 1: Download and Install the WAV Converter
Simply click the download button for Mac and Windows below. After downloading the tool, install and run it on your device.
Step 2: Add a File
Once the app is running on your device, hit the Add Files or the Plus icon on the main interface of the app and then select the file that you want to convert.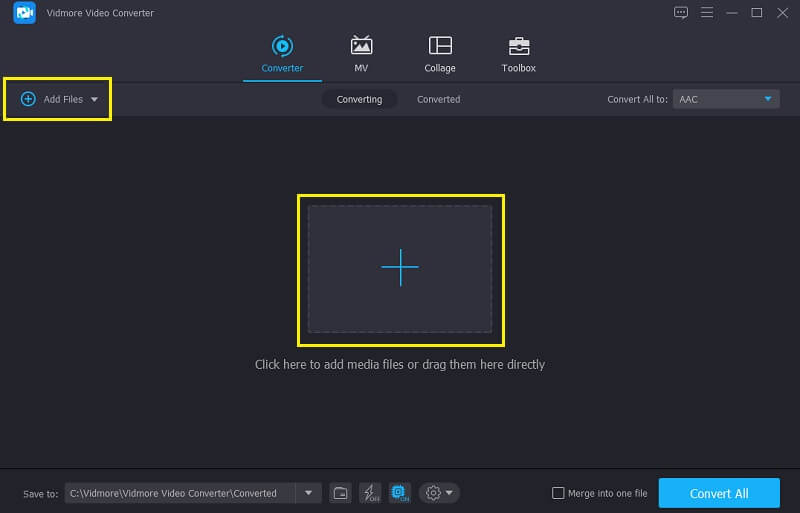 Step 3: Choose the WMA Format
After adding your selected audio file, go to the profile located at the right side of the video's thumbnail and go to the Audio panel. Choose WMA from the options.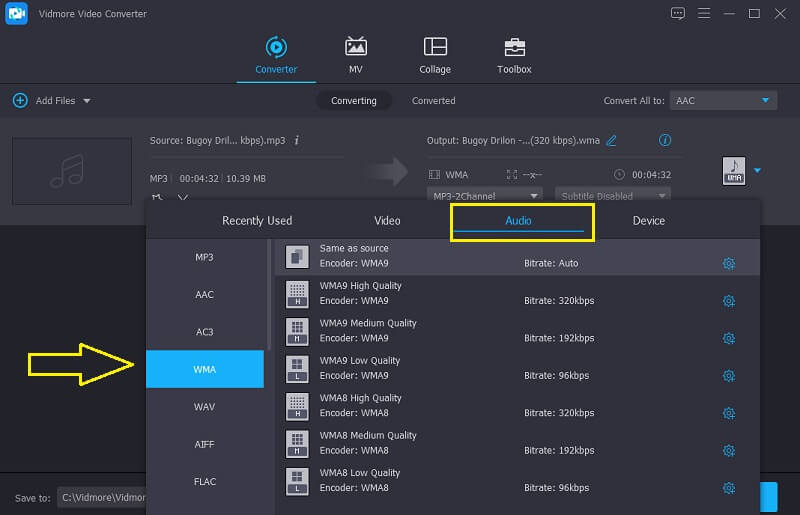 Step 4: Save the Converted File
After applying the changes and you have chosen a WMA format, click the Convert All button to successfully convert the audio file into WMA format.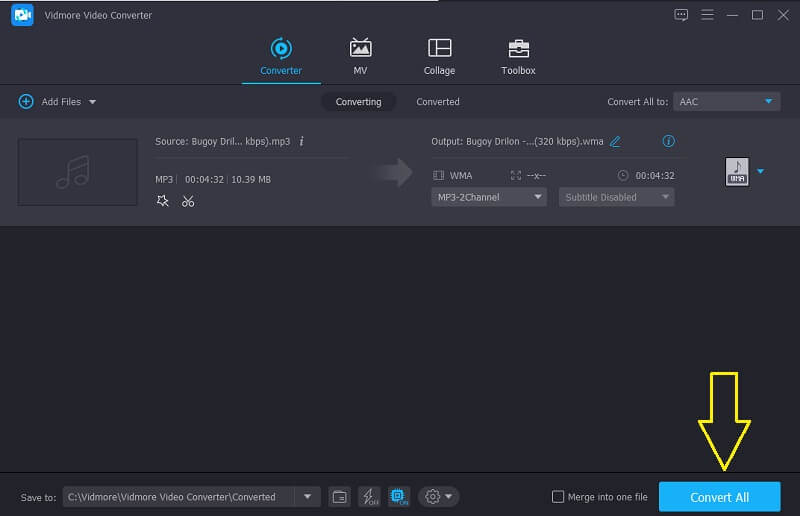 Part 2. How to Convert WAV to WMA Online
Probably you are wondering if it is possible to convert an audio file without the need to download an application, there is a way for that which is through online. And in this part, we will give you the most appropriate tool that you can rely on to convert WAV to WMA for free. Nothing to worry about the technicalities in using these because we make sure that we gather tools with the most user friendly interface to help you easily convert your most favourite tracks! Without further ado, here are the top 3 easiest online tools to convert your WAV to WMA.
1. Vidmore Free Video Converter
Vidmore Free Video Converter is very easy to use yet a very powerful online tool. Given the fact that online tools have limitations, Vidmore still offers a high quality of usage. No need to think about the file size because this online tool converts without limitation. And even if it was stated on its brand name that it is a video converter, Vidmore also converts different audio file formats. So, to answer your curiosity on how to use this on of a kind online tool, here is the list of information below.
Step 1: On your search engine, search for Vidmore Free Video Converter. Hit the Add Files to Convert tab and click the Download button to get the launcher of the tool then install it.
Step 2: After clicking the Add Files to Convert tab, it will open your folder on your system. And then select your WAV file and upload it on the tool.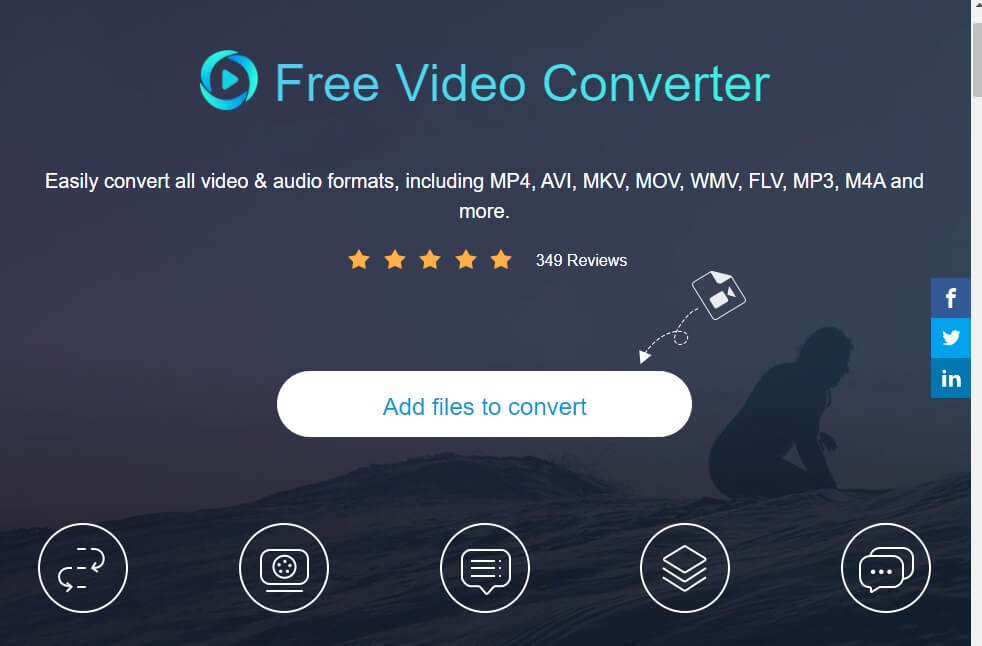 Step 3: After selecting the WAV file, tick the Music icon and select WMA format on the choices below and click the Convert button to begin with the conversion.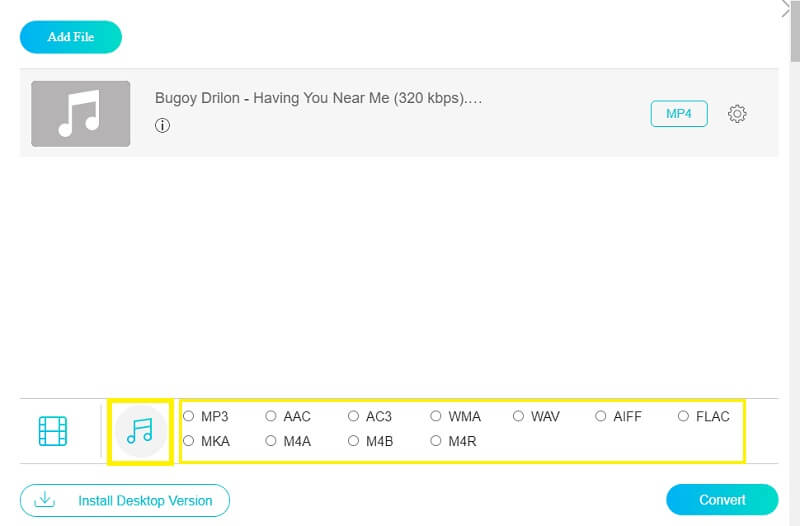 Step 4: Once you click the Convert button, another folder will appear for you to select where the file will be located. Just simply click Select Folder and it will be converted successfully.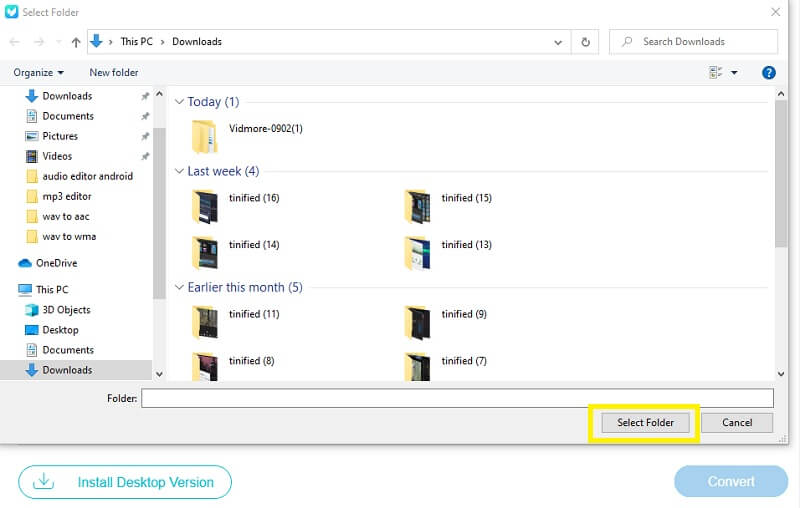 2. Zamzar
In the list of the most recommended online tools to convert files to another format, the second one is Zamzar. This free web-based application is designed to convert audio and video file formats of files without uploading any separate software. Through Zamzar, you can convert files up to 50MB. To better understand how this easy tool works, here are the simple steps below.
Step 1: On your browser, search the Zamzar Online File Conversion. After being led to the official page, click the Add Files.
Step 2: After you added the audio file that you have chosen, it will be automatically loaded to the third step, but before that, choose the audio format that you require on the second step.
Step 3: After the process is all converted, click the Convert Now button and wait for the conversion process. After it was successfully converted, click the Download and that's it!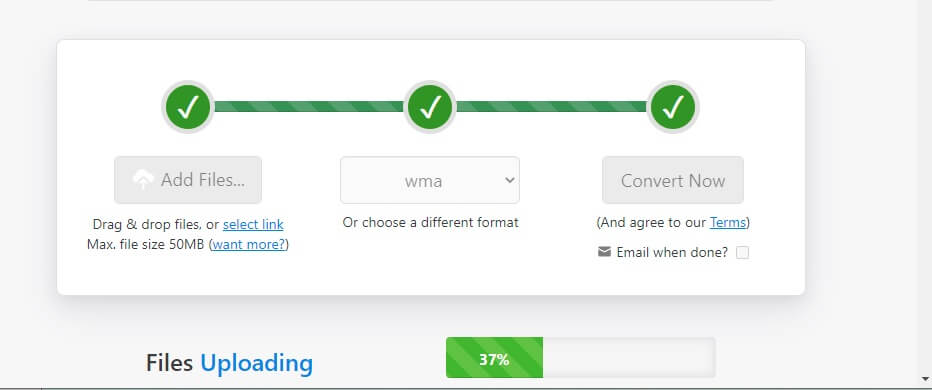 3. Cloudconvert
Last on the list of the easy to use free web-based applications is Cloudconvert. It supports audio, video, document, ebook and presentation formats. You can convert your files here according to what you require. Example of this is WAV to WMA format for an audio file. To give you a glimpse how to use this online tool, here are the steps below.
Step 1: Go to your browser and search the Cloudconvert. After that, click the Select File and choose where you will get the file.
Step 2: After successfully adding your audio file, it will automatically give you the audio format that you can choose. Simply click the one that you require.
Step 3: Once you have chosen a file format, click the Convert tab and then wait for it to be successfully converted.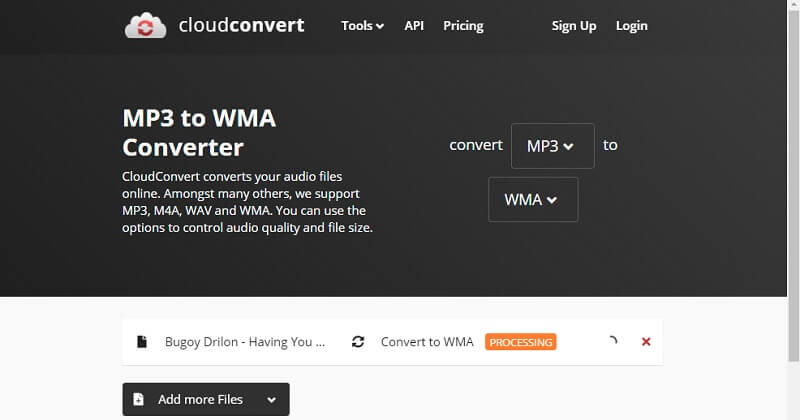 Part 3. FAQs on Converting WAV to WMA
What is the difference between using WAV and WMA?
If we are going to use a WAV file, we need to have a huge amount of storage in our device. If we are going to use a WMA it will help to save more space.
Is it possible to convert a file in Zamzar with a size exceeding 50MB?
It is possible if you have signed up to their subscription.
Does Android support a WAV file?
A type of file like WAV is not supported by Android. If you want this file to fit in your device, you can use the audio converter mentioned above.
Conclusion
Now that you know how to convert WAV to WMA for free, you can now convert your large files without downloading an app. But if you want to have it installed in your device, feel free to acquire the tool on the above post.