Matchless M4R to AAC Converters You Can't Afford to Miss
M4R is an audio file extension used as the ringtone format developed by Apple. This format is exclusive to Apple devices. Also, it implies that you will only be able to play M4R files using a supported player like iTunes. But there will be cases when people want to play M4R files on other devices.
Meanwhile, AAC is an effective successor of MP3, ensuring better sound quality at the same bit rates. Also, it offers more excellent compatibility compared to M4R. For this reason, you may want to reformat M4R to benefit from the AAC format. Listed below are some of the best M4R to AAC converter approaches you can use immediately.

Part 1. What are M4R and AAC
What is an M4R file?
M4R is one of the formats developed by Apple to distinguish Apple songs from ringtones exclusive for Apple devices. Usually, you can purchase M4R files on iTunes and can only be played using iTunes and is a proprietary file extension for Apple devices, specifically iPhone. The maximum duration of an iPhone ringtone is 40 seconds.
What is an AAC file?
AAC is the abbreviation of Advanced Audio Coding. It was created as the successor of the MP3 format, and it posed a significant threat to MP3. Moreover, M4R uses AAC as its default audio compression scheme. Hence, the audio quality is of better quality while managing to produce a portable file size.
Below is the instruction on how to convert M4R to AAC quickly and easily.
Part 2. How to convert M4R to AAC Quickly
1. Vidmore Video Converter
By far, Vidmore Video Converter is among the best programs for converting M4R to AAC effectively. The tool is handy, and you will be able to run it quickly. Even users without prior experience can maneuver it. There are more than 200+ formats that it supports, including devices like Apple, Samsung, Google, Sony, etc. Aside from that, it also comes with a profile editor that allows you to adjust parameters such as channel, bit rate, and sample rate. Furthermore, you can take advantage of its powerful editor, media metadata editor, video compressor, and so much more. For a straightforward how-to guide to convert M4R to AAC, you may refer to the step below.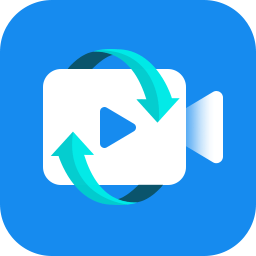 Vidmore Video Converter
Make adjustments on channels, bitrate, sample rate under audio profile.
Supports AAC, FLAC, RA, OGG, WAV, WMA, and more audio formats that you can use on various devices.
Simple audio editor that allows you to cut, trim, split, and merge audio files.
Supports portable devices like iPhone, LG, Xiaomi, Sony, HTC, etc.
Edit media metadata information.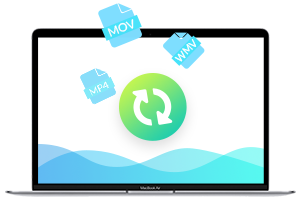 Step 1. Install the M4R to AAC Converter
First and foremost, grab the tool's latest version by clicking any of the Free Download buttons above. Once you have the app, install it on your computer.
Step 2. Load the M4R file
After that, click the Plus sign button to load your target M4R file. You may also press the Spacebar on your computer keyboard to open a file folder. Browse the audio file that you like to convert, then add it into the program.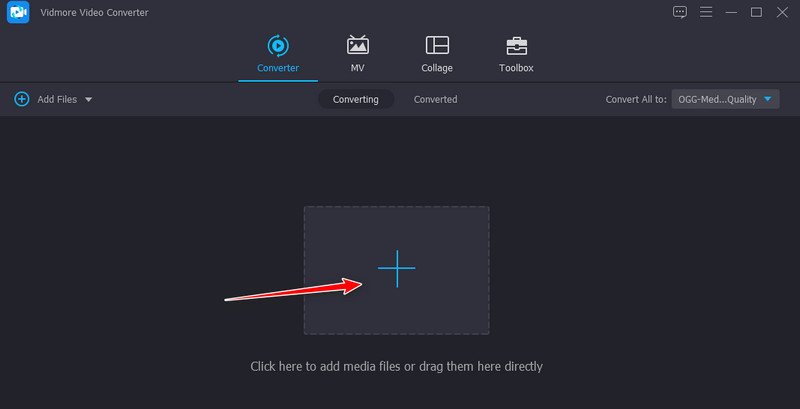 Step 3. Choose AAC as the output format
Once the file is loaded, drop down the Profile menu to unfold and see all the available format options. Open the Audio tab and select AAC on the left side menu. Next, choose an audio profile as per your needs or preferences.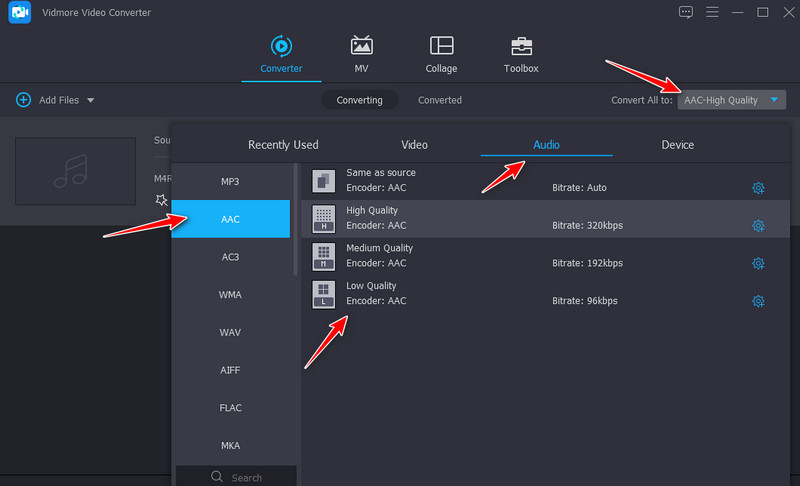 Step 4. Convert M4R to AAC
Finally, click the Convert All button to start converting M4R to AAC audio codec. When the conversion finishes, you may check the playback of the output file from the Converted tab.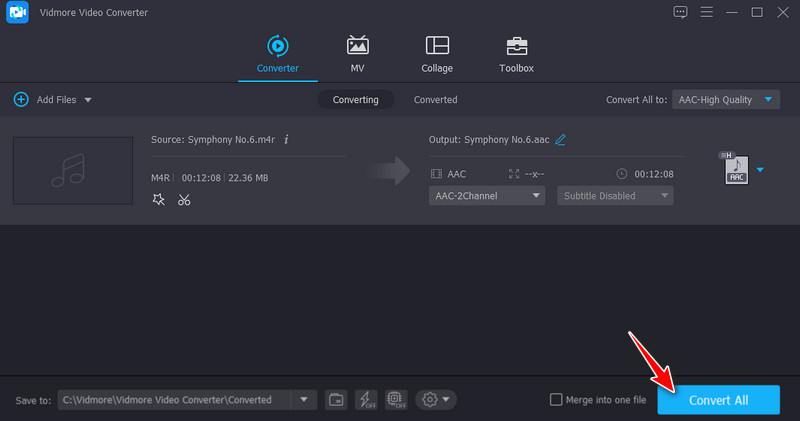 2. iTunes
You can also convert M4R to AAC if you have it installed on your computer. What is more, you can convert your audio files between various audio formats such as Apple Lossless, WAV, MP3, and AIFF. Also, you can choose from audio settings, including High quality, iTunes Plus, and Spoken podcast. Besides, you can customize the quality depending on your needs and adjust the stereo bit rate, channels, and sample rate. Following are the steps you need to follow to learn how to convert M4R to AAC.
Step 1. Launch iTunes and click on the Edit option, then select Preferences.
Step 2. From the General Preferences dialogue box, click on the Import Settings option. Then another dialogue box will launch.
Step 3. Now drop down the Import Using and choose AAC Encoder. Click the OK button to save the settings.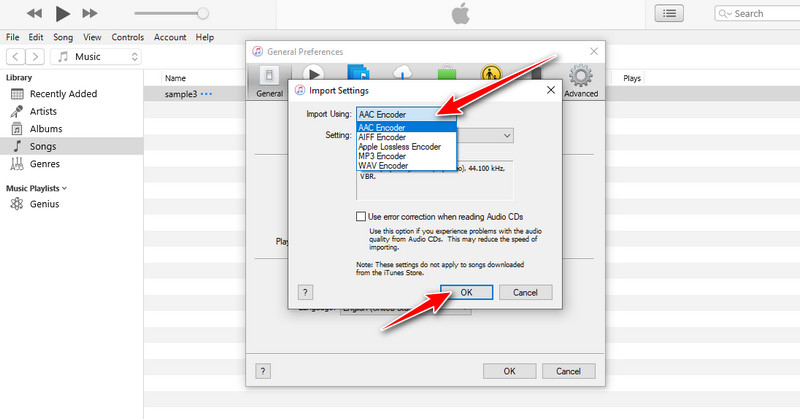 Step 4. Find the M4R file that you wish to convert and import it into the iTunes library. Open the File menu and hover your mouse to the Convert option. Finally, choose the Create AAC Version option. It should start converting the files then delete the previous version of the audio file.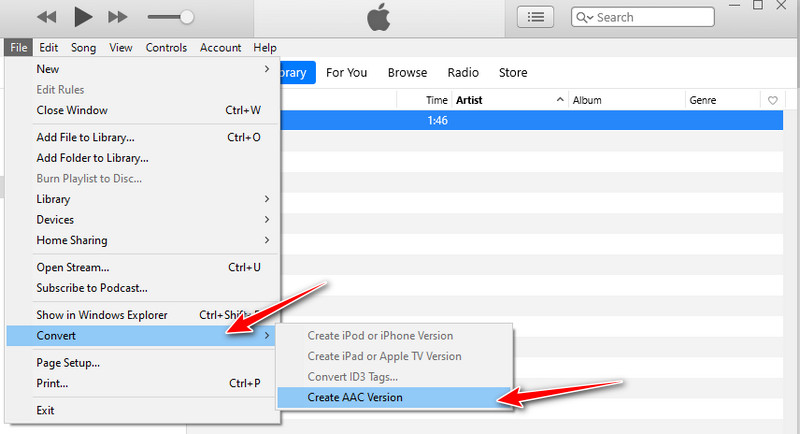 3. ClipConverter
ClipConverter is another good alternative that can assist you in converting M4R to AAC. Primarily, it is designed to download videos from video sharing sites to video formats like MP4, AAC, and 3GP. Yet aside from that, you can also add local files from your computer and convert them to another format. However, this often comes with advertisements since it is free. To use it, see the simplified steps below.
Step 1. Visit this website tool on your browser. Under the Media URL to Download, paste the audio file URL of the audio you would like to convert.
Step 2. Now, click Continue under the Conversion Format and choose the AAC format.
Step 3. To initialize the conversion process, hit the Start button at the bottom of the page. Once the conversion ends, you will get to the page where you can download the output file.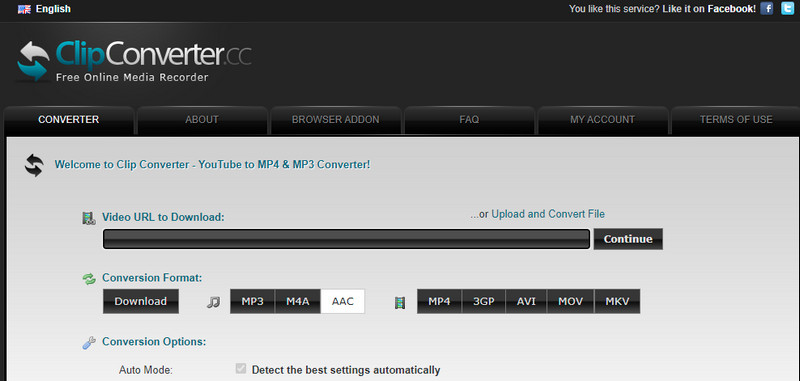 Part 3. FAQs of M4R to AAC
How do you play iPhone ringtones on Windows 10?
iPhone ringtones usually have a file extension of M4R. This format is also referred to as the iTunes ringtone file. You can play this type of file on Windows 10 by installing iTunes on your Windows 10 PC.
How to add M4R to iPhone 12?
If you wish to transfer your M4R files to your iPhone 12, all you need is iTunes. Connect your iPhone to your computer using a factory-supplied cable. On iTunes, go to Tones > Sync Tones > Apply.
Does converting AAC to MP3 lose quality?
Both formats are lossy, but AAC offers better sound quality than MP3 with the same bit rate. Generally speaking, converting AAC files to MP3 without quality loss might be impossible. For this, you may use Vidmore to change AAC to MP3 with lossless quality.
Conclusion
All in all, this post shares three ways to convert M4R to AAC. You can get this job done using desktop tools or online programs. Technically, losing quality when converting media files is inevitable. For converting audio files without quality loss, you can rely on Vidmore Video Converter.