How to Convert M4A to AAC on Mac and Windows Using These Five Tools
Having a high quality device like Mac, iPhone and iPad is a bit complicated sometimes. For instance, if you are a music lover and you want to preserve the quality of your audio but due to the format that it contains, the sound quality is being compromised.
Worry no more, because you can convert your files to an AAC format to make it more compatible with your device. Just for example, an M4A file to be converted to AAC. And all you have to do is to use a converter tool. Now, check out the post below as we will share the M4A to AAC converter online and offline tools.

Part 1. How to Convert M4A to AAC Free Online
If you are looking for a way to convert your most loved tracks on your device without the need to download and purchase an application, you can count on the online tools that are being offered by the internet. Through this, you can still convert your audio or video file with ease. In this part, we will share these 2 online tools that you can rely on for free. Read all the information below and see which application you prefer.
1. Vidmore Free Video Converter
First on the list of the most recommended online tools is Vidmore Free Video Converter. This web-based application is being patronized by many users due to its user and beginner friendly interface. You will not have to read different instructions on the internet because you can use it without any hassle. Due to its easy navigation, you can take control of the format of audio and video files. Aside from that, this online is applicable for Mac and Windows devices. To kill your curiosity on how to use this helpful tool, here is the step by step process on how to successfully convert your files in just a snap of an eye.
Step 1: As a starter, go to your search engine and look for the Vidmore Free Video Converter official page. Hit the Add Files to Convert and there will be a verbatim that will appear. Then tick the Download button to get the launcher of the online tool and after that, install it.
Step 2: After successfully installing the web-based converter, it will automatically open the folder containing the files that you have on your system. And then select the audio or video file that you require to convert.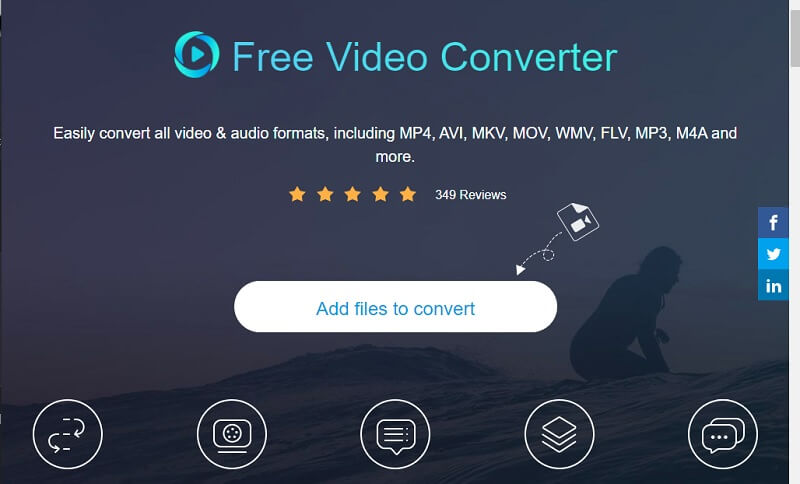 Step 3: Once you are done uploading your file, hit the Music icon on the right and choose the AAC format on the options given below and press the Convert tab to start the conversion process.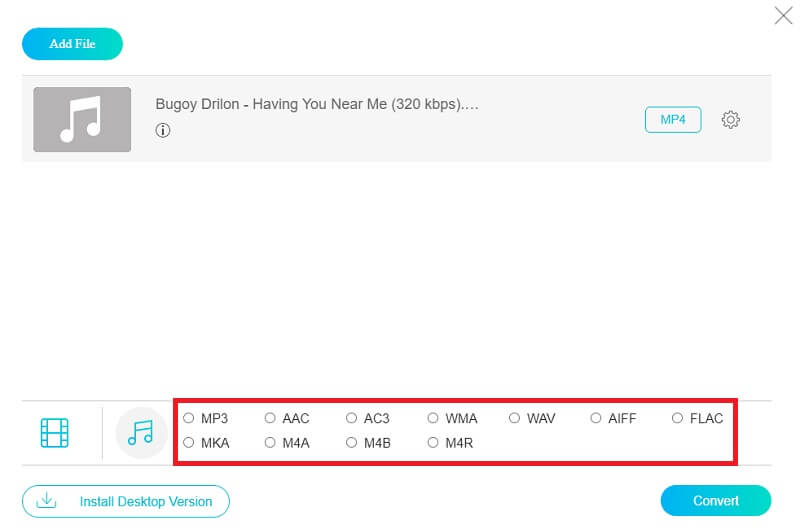 Step 4: Once you click the Convert button, it will show another folder for you to select the file's destination, then simply tick Select Folder and it will automatically convert within a few seconds.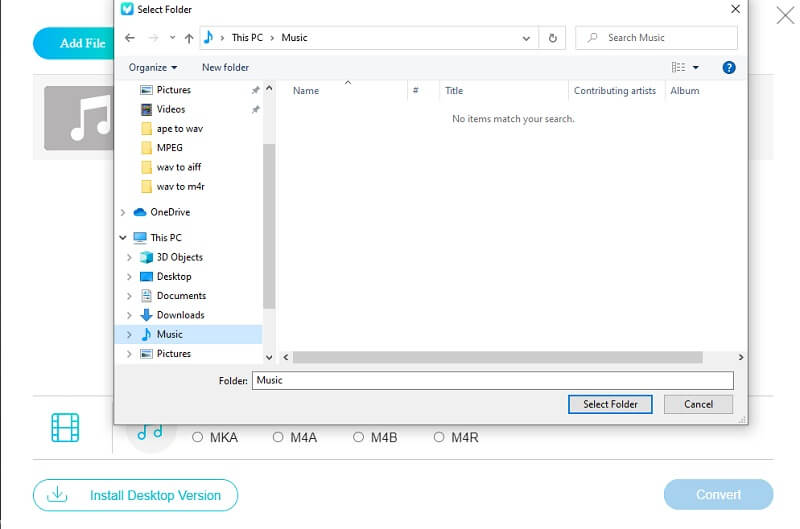 2. Convertio
Another browser-based application that you can count on for converting your M4A files to AAC is Convertio. This application also works for all platforms and you can acquire it for free, only with a limitation of 100MB file size. It also offers an easy conversion as it has an easy navigation feature. Aside from that, it also supports different audio and video formats that you can take into account. To better understand how this web-based application works, here is a glimpse of information on how to navigate it.
Step 1: On your browser, search for the Convertio. After you were led to its official page, click the Choose Files tab. You will be given an option where you will get the file.
Step 2: After adding your file, click the dropdown arrow then choose AAC as the new format.
Step 3: Once you have chosen a format for your file, simply click the Convert button then wait for a few minutes for your file to be converted.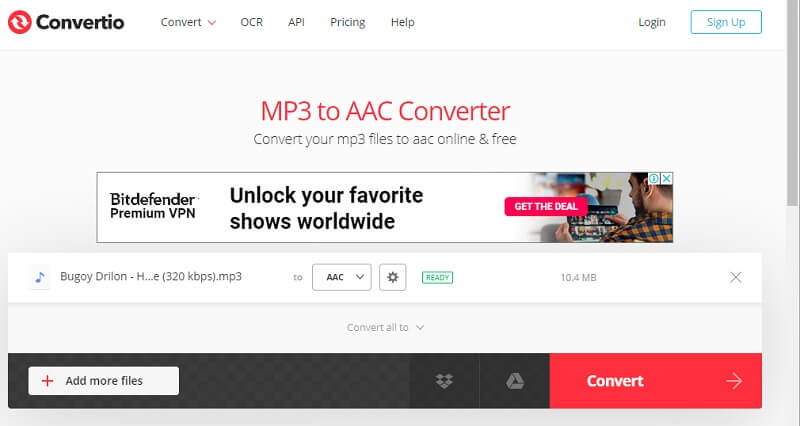 Part 2. How to Convert M4A to AAC with Freeware
There are multiple audio file inverters available for free from the store; however, which tools would you use? You're probably having difficulty finding one that aligns your knowledge, one that won't make it difficult for you to convert your favourite files. So, in this section of the post, we'll go through the tools that can effectively convert M4A to AAC in Mac or Windows. As a result, here are the two highest M4A to AAC converters you can depend on.
1. Vidmore Video Converter
If you want to convert your M4A to AAC for free, consider uploading Vidmore Video Converter, which is a multi-purpose program that can be downloaded free of charge. You can convert various file formats with a single click! It also offers a straightforward conversion process. No need to worry about the size of your file because Vidmore can still convert it to the format you require. It converts your file without sacrificing the quality. Aside from that, it offers different powerful features. For a better understanding of this tool, take a glance at the guide information below to gain knowledge on how to convert M4A to AAC files.
Step 1: Download and Install the M4A Converter
Get the free app by clicking the free download button below. Install and launch it on your computer after it has been downloaded.
Step 2: Add a File
Once the program is launched, press the Add Files or Plus sign in the app's center interface, and then choose the file to be converted.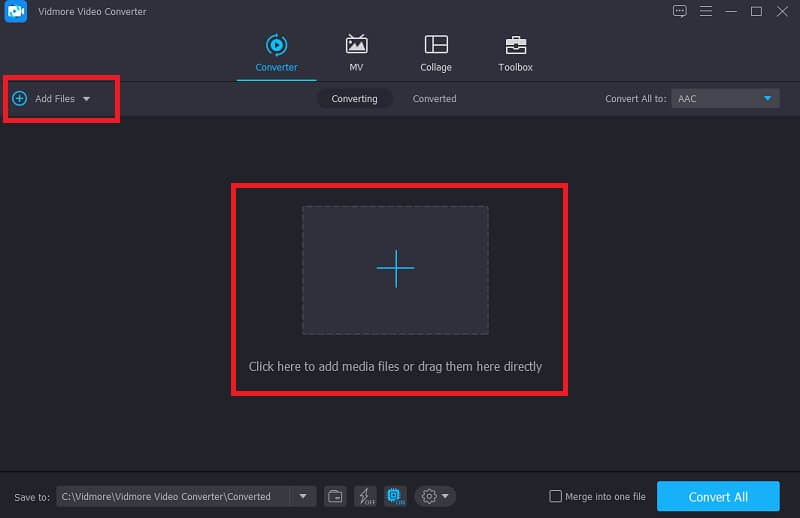 Step 3: Choose the AAC Format
After you uploaded your file, go to the dropdown arrow at the right side of the video and click the Audio section. Select AAC from the choices given.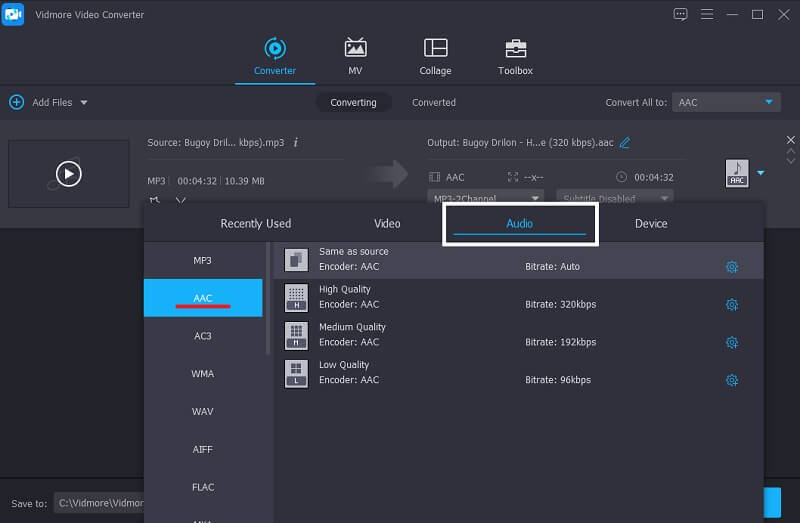 Step 4: Save the Converted File
Once the file was selected to be converted to AAC, hit the Convert All button to successfully convert the audio file into your desired format.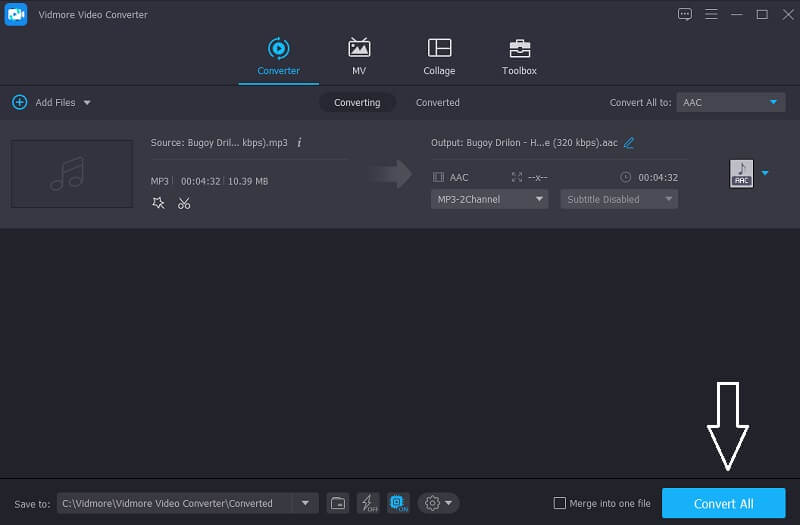 2. FFmpeg
Another free to use application that you can depend on to convert your M4A files to AAC is FFmpeg. It is an application that is compatible with Mac, Windows, and Linux. Aside from converting, this converter also contains different features like recording, editing, video and audio streaming. For a better understanding on how to use FFmpeg, checkout the steps below.
Step 1: Install FFmpeg on Mac then choose the in cd desktop on the Terminal to find files on the desktop.
Step 2: After that, enter the code that you require so that FFmpeg will start running.
Step 3: Successfully save the video by choosing the format that you want depending if it is an audio or video file.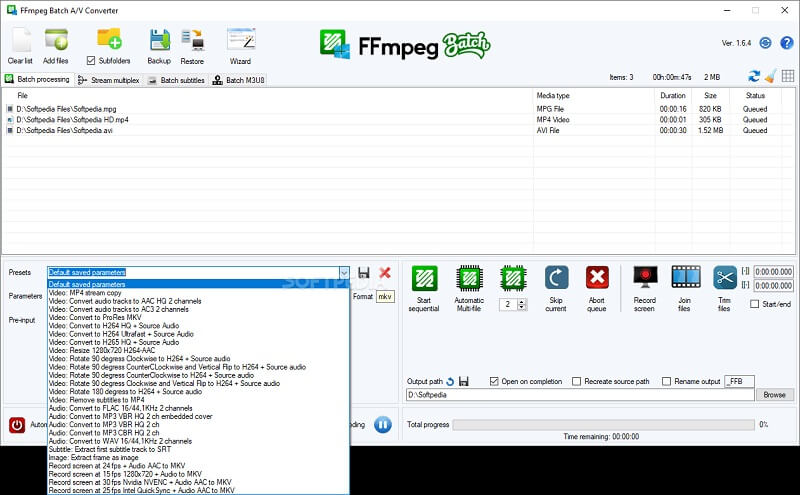 3. iTunes
iTunes is also a good option for converting audio tracks on a Mac. You don't have to worry about whether it will work on your device because this tool can convert your audio files in less than a minute. We will show you how to convert your most loved files on iTunes in the guide information below.
Step 1: Click the Preferences option and there is a sub-menu that will appear, click the General.
Step 2: After that, press the Import Settings tab and on the Import Using click the format that you require.
Step 3: Go to the File panel and click the Convert option below to create the version that you want.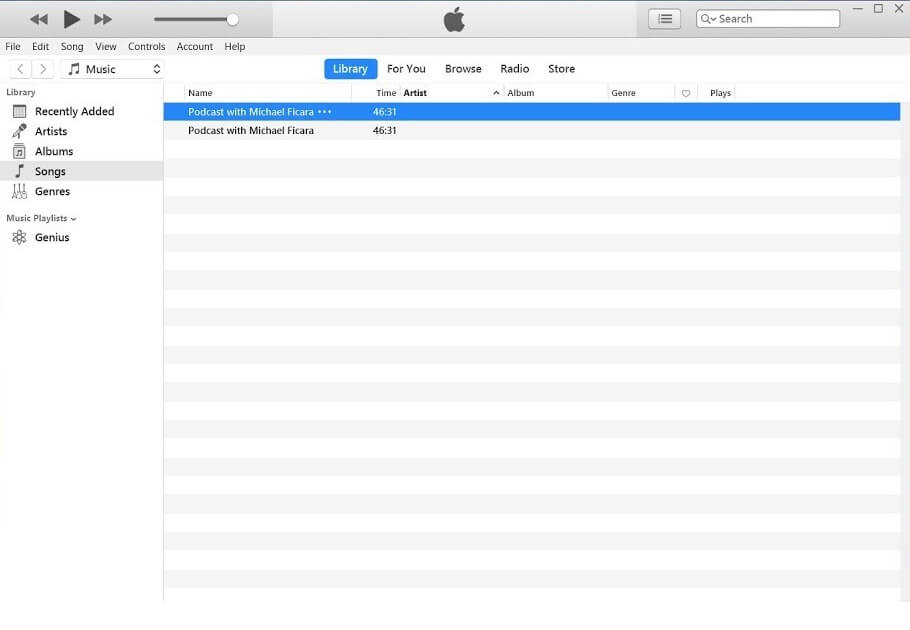 Part 3. FAQs on How to Convert M4A to AAC
Which M4A to AAC converter has a fast conversion process?
Upon testing the different applications, Vidmore Video Converter has the fastest conversion process.
Can I use FFmpeg on Windows?
Yes, you can use this application on Windows however, this application can be navigated faster on Mac.
Can I convert an audio or video in Convertio without limit?
No, because the conversion limit in Convertio is only 100MB.
Conclusion
The above list of different online and offline tools are the most recommended M4A to AAC converter for free. All you have to do is choose which one you prefer.