Best AC3 to AAC Converters for Online and Offline Users
AC3 is created by Dolby Laboratories and is commonly used on Blu-ray players, DVDs, and home entertainment systems. Coupled with that, it is also very common on most HDTV programming as its standard audio format. Moreover, AC3 can produce unique, versatile, and detailed sound effects due to its ability to operate sound frequencies under 20 to 20,000Hz.
Meanwhile, you may want to play them on Apple gadgets or device players but are stuck with the audio codec error. Therefore, if you want to listen to the audio on Apple devices that do not support AC3, you can convert it to AAC because it is the standard audio format for Apple media players and devices. Below are the best tools you can use to learn how to convert AC3 to AAC.

Part 1. Effective Way to Convert AC3 to AAC
When deciding which tool to use, it is important to consider the usability, how efficient and effective the tool is. This is the utmost priority of Vidmore Video Converter it aims to provide excellent service through its swift conversion speed with lossless quality. That means the tool is able to convert rapidly while maintaining quality.
Also, you get to access more useful tools wherein you can cut, split, merge audio files, or boost the volume of the audio. Besides, it supports a wide variety of formats including AAC, AVI, M4A, MP3, MKV, WMV, and so much more. Even better, you can convert files to portable device formats like iPhone, iPad, iPod, LG, Samsung, etc.
Step 1. Install the AC3 to AAC Converter
First off, grab the app by ticking on the Free Download buttons below. Install the program on your computer, then launch it.
Step 2. Import an AC3 file
From the main interface of the tool, click on the Plus icon and a folder will pop up. From here, locate and select the AC3 audio file that you wish to convert. You may also drag and drop the media file on the same area to upload.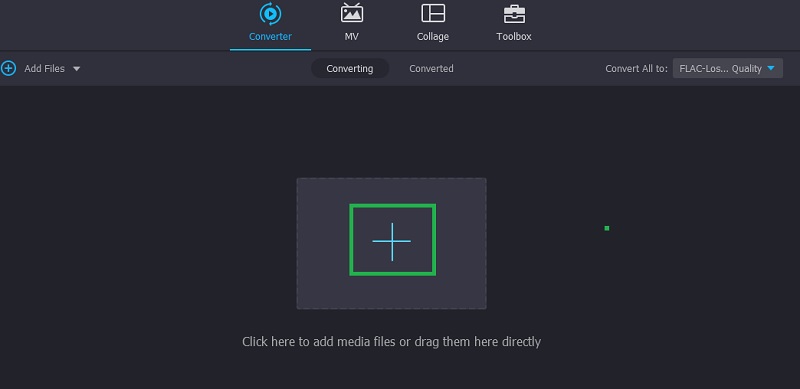 Step 3. Select AAC as the output format
After that, unfold the Profile menu located at the upper right portion. Forward to the Audio tab and find the AAC format on the left section of the interface. Select AAC format and choose the appropriate audio preset by referring to the bitrate.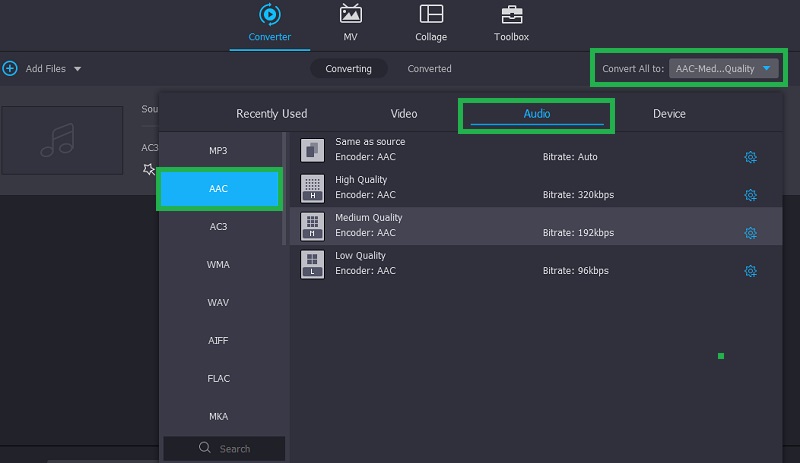 Step 4. Convert AC3 to AAC
At this point, you can start converting AC3 to AAC. Set the file destination where you like to save the converted file, then click the Convert All button at the bottom right corner. You may follow the same procedure and use it as AC3 to AAC video converter as it works on converting videos, too.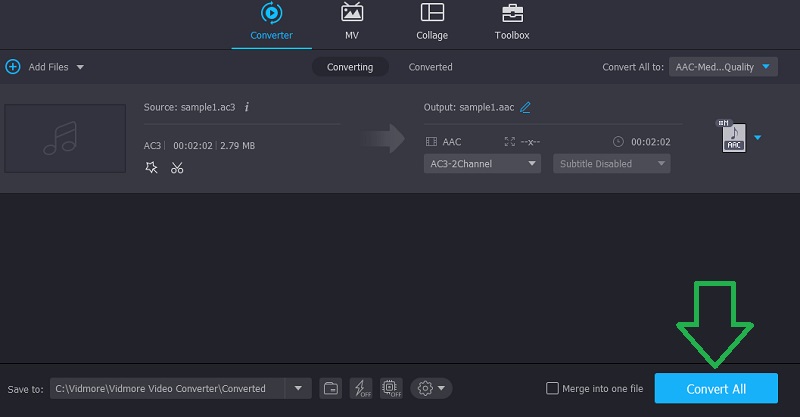 Part 2. Online Way to Convert AC3 to AAC
There is a free and online way for you to turn AC3 to AAC. Vidmore Free Video Converter is a web-application that enables you to easily convert AC3 to AAC on Mac and Windows without the need to download an application. Moreover, this enables you to modify audio parameters like bitrate, sample rate, and channel. On top of that, you can choose to convert in batch without any number constraints or restrictions to the file size of the audio file. Here is a detailed guide on how to use this audio converter AC3 to AAC.
Step 1. Install the Web Launcher
First things first, open a web browser on your computer and go to the official website of the tool. Click on the Add files to convert button and hit the Download button from the pop-up. After that, install it on the system of your computer.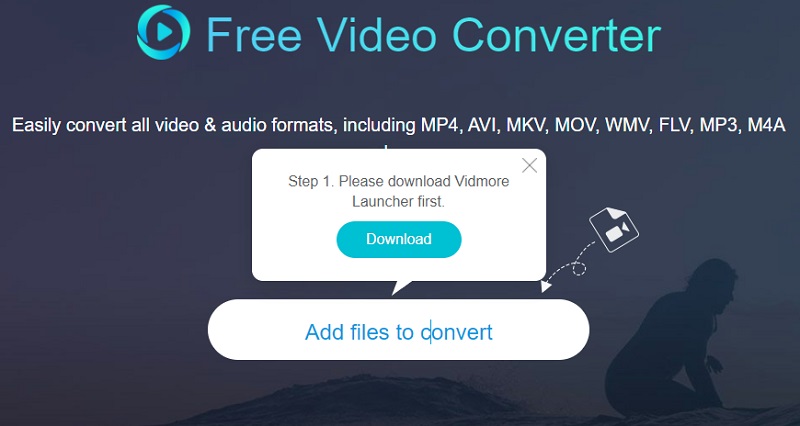 Step 2. Load an AC3 file
Once the Launcher starts, it will open up the folder for you to locate and select the file that you wish to convert. Once the file is loaded, you can now select an output format.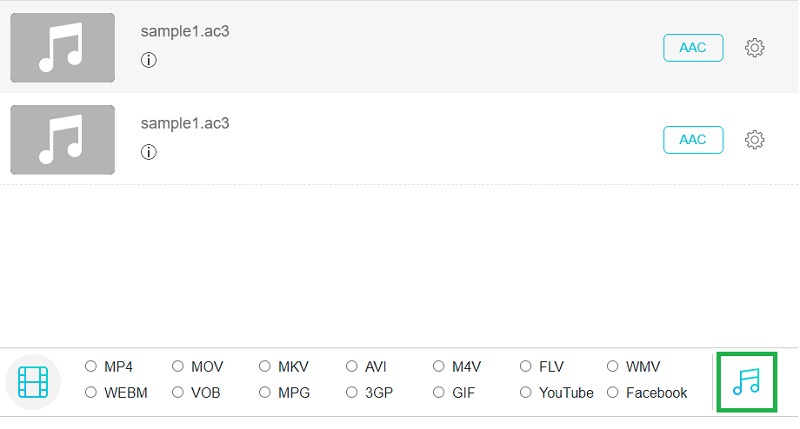 Step 3. Select an output format
From the conversion interface, click on the Music icon to open the format menu for audios. Then, tick on the AAC radio button to select it as the output format for the converted file. Finally, click the Convert button to initialize the conversion process.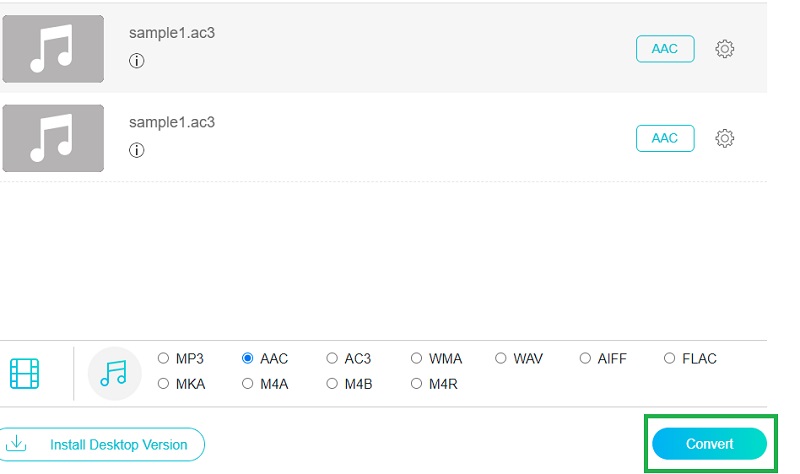 Part 3. Best Way to Convert AC3 to AAC on Android
If you are looking for an AC3 to AAC converter for Android, you should consider using the Media Converter by aKingi. This is a mobile app offering the capability to convert nearly all formats including AC3, AAC, OGG, MP3, AVI, M4A, etc. Apart from the conversion feature, it can also manage to chop media files, create a ringtone, and convert videos. In order to use this AC3 to AAC converter for Android, follow the steps below.
Step 1. On your Android device, go to the Google Play Store and search for the Media Converter. The Media Converter by aKingi looks like a media clapper. Tap on it and install the app.
Step 2. Tap on the Plus button at the bottom right corner and choose Add media option. Forward to the BROWSE tab and locate the AC3 from the folder on your phone.
Step 3. Once located, you will be redirected to the conversion interface. Set the CODEC to AAC from the AUDIO OPTIONS section. Tap the checkmark icon at the top right corner followed by the Convert icon.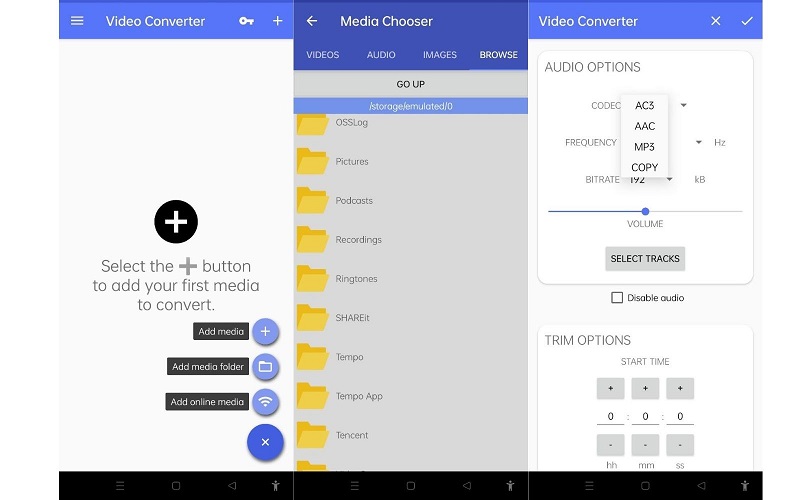 Part 4. FAQs of AC3 to AAC
How can I convert AC3 to AAC in the MKV file?
In actual fact, there are many tools that you can use to convert AC3 to AAC audio in MKV file to AAC. You just have to use a converting app. A recommended program to accomplish this task is Vidmore Video Converter.
Can I process FFmpeg AC3 to AAC conversion?
Yes. There are different methods for this conversion task. But you can try this command: ffmpeg -i source.mkv -map 0:a:0 -c:a aac audio.mp4.
Is AC3 the same as AAC?
AAC is much different from AC3. AAC uses a more advanced lossy audio format than AC3. Also, it performs better when encoded at low bitrates. AC3, on the other hand, is a surround sound that needs an amplified theater system for you to appreciate its full effect.
Conclusion
All in all, the solutions reviewed above can help you convert AC3 to AAC in an MKV file. If you are in search of a free converter, you should go with the free converter. On the other hand, you should opt for the mobile app if you need to edit from the comfort of your smartphone. Yet for long-term conversion demands, Vidmore Video Converter will never fail to impress you.