Simplest Ways on How to Convert MP2 to AAC on Windows and Mac
Who doesn't want file incompatibility on other devices? We are pretty sure none. Of course, we all want our audio or video files to be compliant on most devices. But at some point, due to the format of our files, our files end up not playing. But cheer up because we already got you! Through the help of this post, we will give you the most definitive guide on how to convert MP2 to AAC with the service of the online and offline converters below. Please look at them and see the program that offers a better solution to your problem.

Part 1. Why Do You Need to Convert MP2 to AAC
To better understand why it is necessary to convert your MP2 file to AAC, you should know the definition of each format. After learning them, you will understand the need for this file to be converted. MPEG-2 (also known as MP2) is a lossy audio compression standard created by MPEG (Moving Picture Experts Group). It is commonly used in the field of audio transmission. A few audio players only support this format, so you may need to convert it to a more widely used format such as AAC.
AAC was initially developed as a competitor to the MP3 standard. The goal was to reduce file size while maintaining high sound quality. The original versions were not very successful, but with the introduction of AAC, it became feasible to preserve sound with less loss of quality and with file sizes comparable to MP3.
Part 2. How to Convert MP2 to AAC
In this part, we will give you the most reliable and easiest way to convert MP2 to AAC with the help of these online and offline converters.
1. Vidmore Video Converter
If you're looking for software that works on both Windows and Mac, you've come to the right place. Or are you looking for the most excellent software available while maintaining an intuitive user interface? Vidmore Video Converter is your best choice if you're seeking a video converter. Because it can edit and convert audio and video to several formats, and it serves as a multi-purpose tool in various ways. As a result, Vidmore Video Converter will undoubtedly assist you if you are a typical person unfamiliar with audio editing and identifying self-produced audio recordings.
It accelerates data translation, making it even more appealing to customers from varied backgrounds. Additionally, you do not need to be an excellent editor to use this professional tool fully. You may learn a great deal more about how this incredible technology works by reading the instructional material given in the next section.
Step 1: Get the MP2 to AAC Converter
Before continuing with any further steps, you must first install the software by selecting one of the Download options provided below. Once you've downloaded it, make sure to install it and then start it from your smartphone.
Step 2: Upload the MP2 Audio File
Pick Add Files from the top left corner of the screen and then choose the MP2 file you want to convert from the list that appears. Alternatively, you may press the Plus button to get a faster result.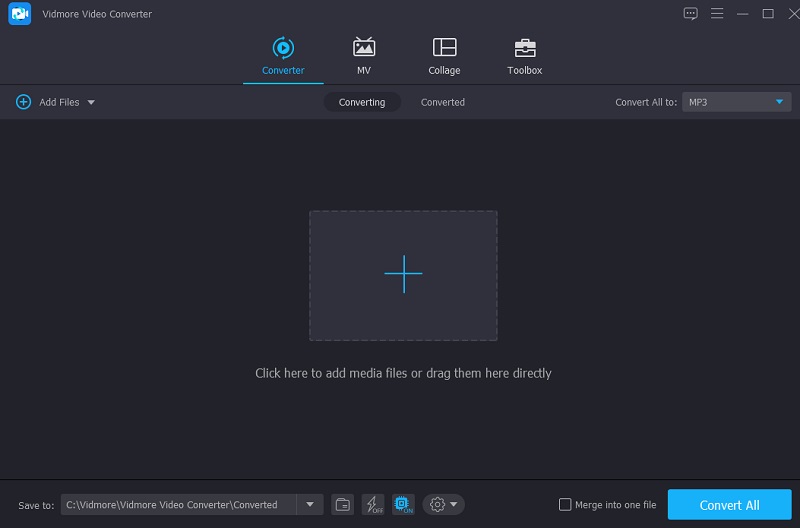 Step 3: Choose the AAC Format
After you've uploaded the MP2 file to your Timeline, go to the drop-down menu on the right-hand side of the screen and choose an appropriate choice. Then, select the AAC format from the drop-down menu on the Audio tab of the resulting window.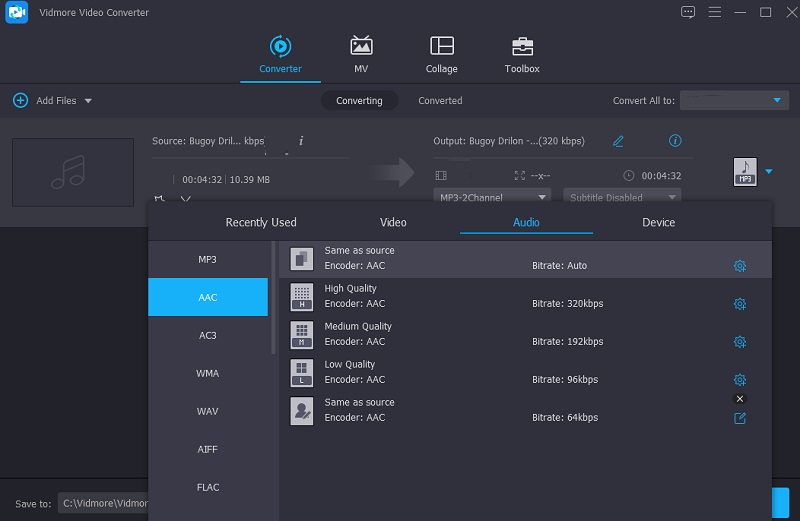 After selecting the appropriate audio file format for your audio file, you may adjust its quality by selecting it from the Setting menu and altering the Bitrate, Channel, and Sample Rate settings. If you handle it correctly, you will determine whether to reduce or retain the quality. After selecting, click the Create New button to begin the procedure.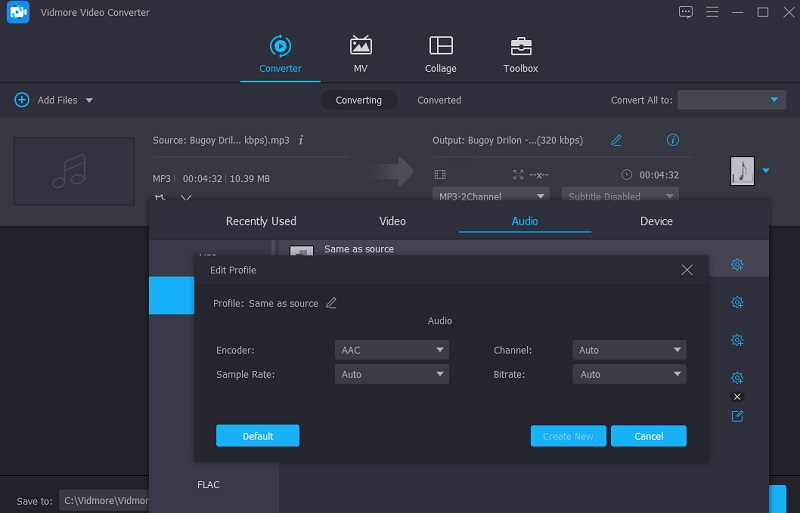 Step 4: Proceed to Conversion Process
After you've made all of the necessary changes to all of the recorded audio files, click the Convert All button to begin the conversion process. After a few seconds, it will convert the files to AAC format.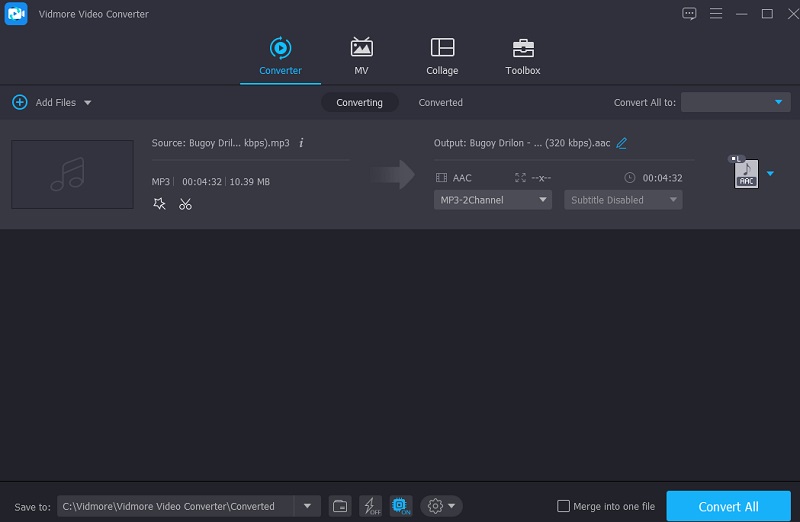 2. Vidmore Free Video Converter
Are you looking for an MP2 to AAC converter on the internet? It seems that you have arrived at the correct place since Vidmore Free Video Converter is the program you were searching for. Because it has a user-friendly interface, you can effortlessly convert your MP2 files into the format of your choice with this web-based tool. You will be able to get your converted file due to this quickly. What makes this program even more remarkable is its capacity to convert files without restricting the size of the file, which is in contrast to other online programs.
If you find this helpful tool, the following procedure will walk you through the process step-by-step.
Step 1: Click on the Add files to convert and install the launcher button after you've arrived at the Vidmore Free Video Converter official website.
Step 2: If you want to convert another MP2 file, you may do so by tapping the Add files to convert button a second time and selecting it from your Library. Selecting the Add File option will allow you to convert multiple audio files at once.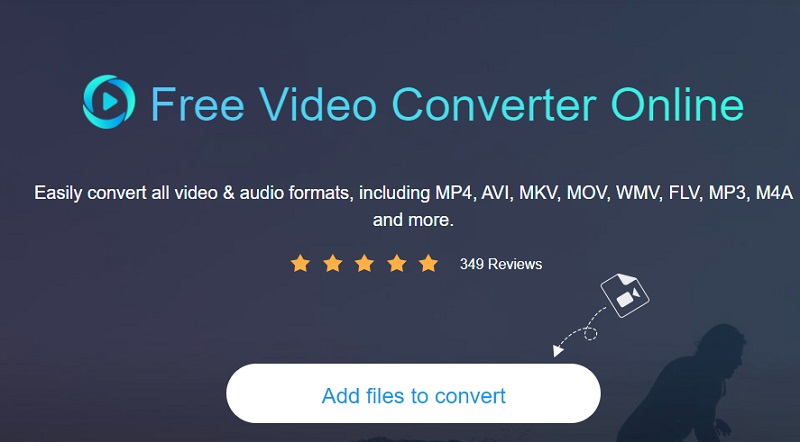 Step 3: Then, in the bottom right corner of the screen, select the Music icon, which will bring you various audio file types to choose from. Select the AAC format from the drop-down menu.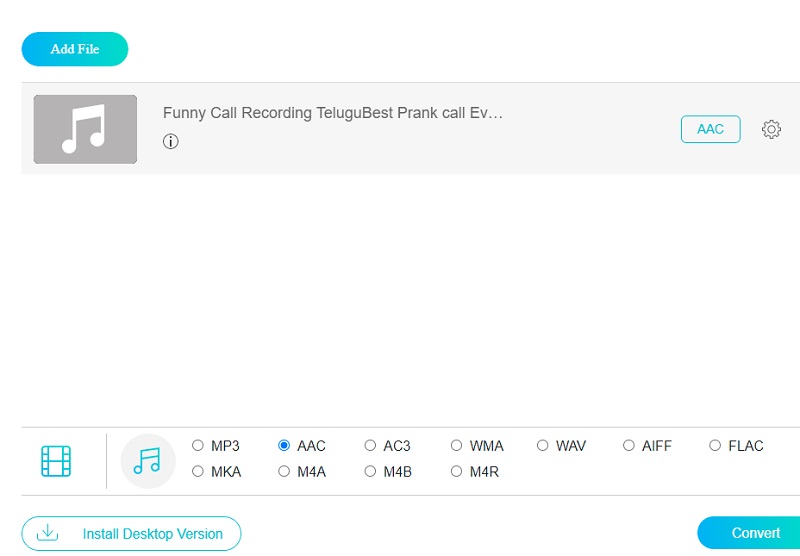 To modify the file size, click on the Settings button on the right side of the audio and make the necessary adjustments to the Bitrate, Sample Rate, and Channel settings. As soon as you're finished, click the OK button.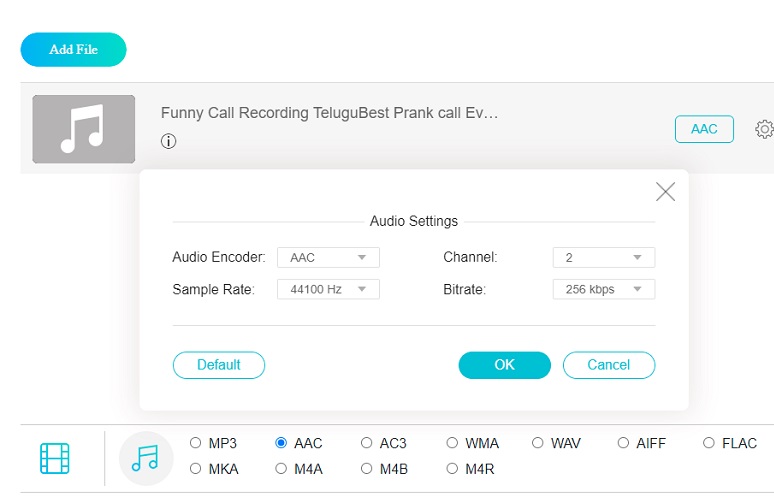 Step 4: To make the changes, pick the Convert tab and destination of your file, press the Select Folder button, and wait for a few seconds for your audio tracks to be converted.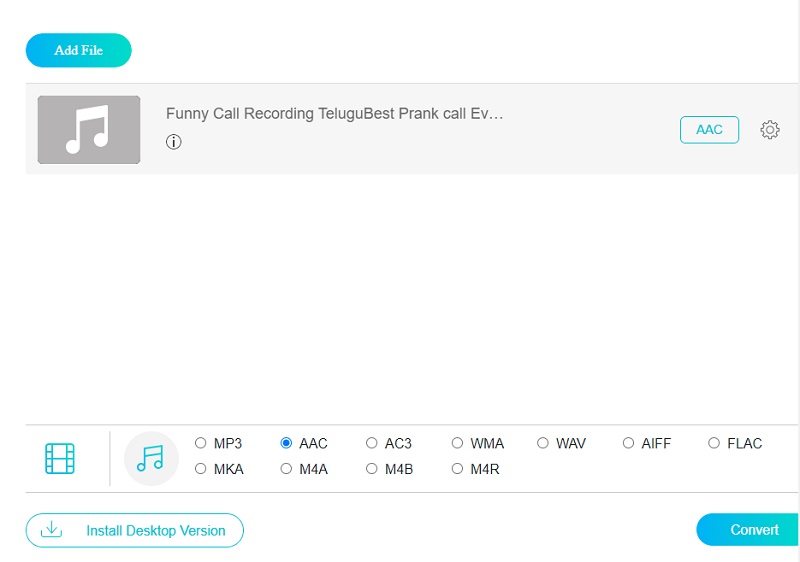 Part 3. FAQs of Converting MP2 to AAC
Is the AAC format of high quality?
AAC, which was created to be the successor to the MP3 format, often produces superior sound quality than MP3 when compressed at equal bit rates.
Can I convert MP2 to AAC in FFmpeg?
Yes, you can. However, if you are a beginner, you may find this too complicated. Unlike other converters, this tool works with text navigation.
Is AAC a superior format to CD?
Playing music from a CD will sound far better than playing the same track from an MP3 or AAC file.
Conclusion
After reading this tutorial, you won't have to worry about converting your MP2 files so that you may transfer them across your various devices again! Choose the MP2 to AAC converter online and offline program that you believe will provide you with the most convenient so that you can begin converting right away.