MP2 Joiner and Cutter That You Can Use Online and Offline
There are times where we are recording an audio and once it is done, you'll realize that you recorded some unwanted part. Or sometimes we want to cut an audio and combine it to the files that we require. Well we have a solution to that! Through the help of this post, you can easily cut and join your most loved files with the MP2 cutters and joiners online and offline.
All your inquiries about their step-by-step process and each of their descriptions will be answered on the given information below.

Part 1. Top MP2 Cutters and Joiners
You may be wondering what are the online and offline MP2 joiner and cutter that you can count on to make your audio tracks even more amazing. With that, here are the top three most recommended online and offline solutions along with their procedures.
1. Vidmore Video Converter
First on the list of the most recommended MP2 joiner and cutter is the Vidmore Video Converter. It is a professional software however it is being used even by beginners. Therefore, you can navigate it even without reading a lot of tutorials and referring to a manual, unlike those other audio joiner and cutter. Another thing is, it allows you to cut and join your audios and videos without being able to be restricted on the file size. And speaking of compatibility, you can count on this software as it is available on both Mac and Windows. To explore more about this multi-purpose tool, here are the simple steps below.
Step 1: Get the MP2 Joiner and Cutter
Before anything else, acquire the software by clicking one of the Download buttons below. Then, install it and allow it to run on your device. After doing all of this, you can now open the tool.
Step 2: Add Your MP2 Files
As you open the tool, you will be directed to the main screen, just click the Add Files and add the MP2 file. You can just tap the Plus sign on the center interface of the tool for a quicker way.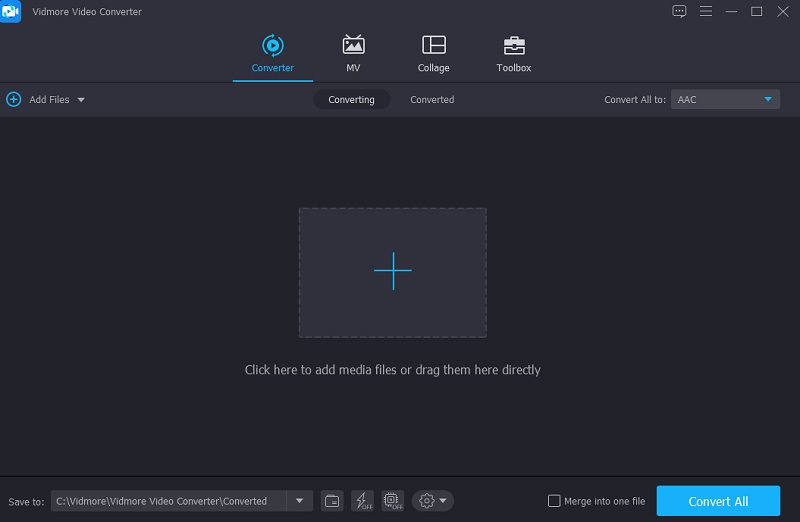 Step 3: Cut Your MP2 Files
Once the MP2 files are reflected on the Timeline of the tool, begin cutting them by clicking the Scissor icon then you will be directed to the editing section. Then, move the start and end point of the audio by moving the Mouse. Once you are decided on the audio that you cut, click the Save button on the right side of the screen.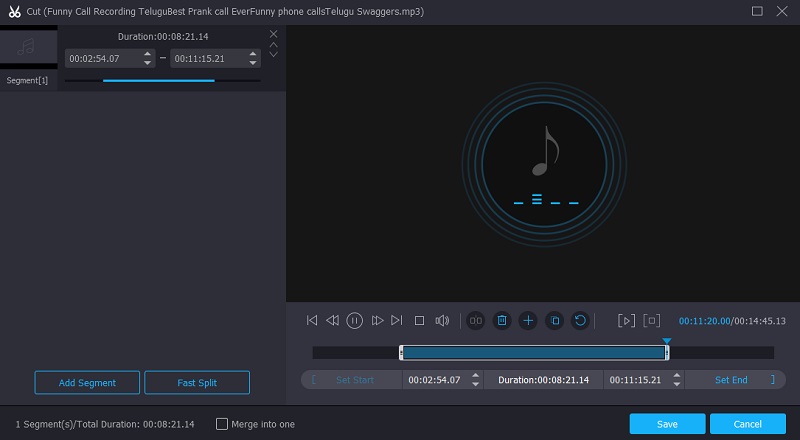 Step 4: Merge and Convert MP2 Files
And once you are done cutting them, you can now join them by means of putting a check on the Merge into one file.
To successfully apply the changes, tap the Convert All button on the right lower corner of the screen. That's all!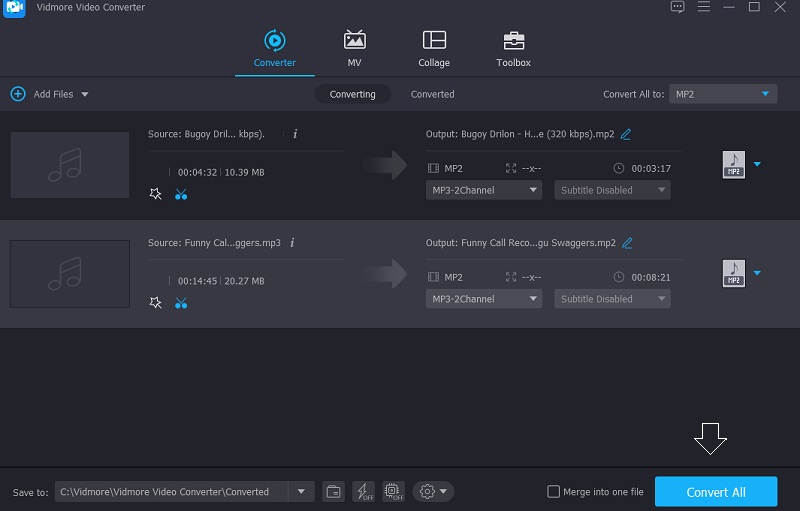 2. 123 Apps: Joiner
Another easy to use tool you can count on in cutting and joining your MP2 audio files is 123 Apps Audio Joiner. This is also a web-based program that offers more than 300 audio and video file formats. Another thing is, this Audio Joiner can be easily controlled due to its built-in friendly features. Therefore this is really perfect for those users who are just starting to be a song mixer or for those who simply desire the unwanted part of their audio tracks.
With that in mind, here's a step-by-step guide to utilizing 123 Apps Audio Joiner to cut and join MP2 files.
Step 1: Before anything else, when you visit the Audio Joiner's official page, you will be sent to the main screen. Then, on the Add Tracks button and select the MP2 files from your Library and upload them.
Step 2: Once the MP2 files are on the Timeline already, start cutting it by moving the left and right cursor of the audio or you can just input the Start and End time of the audio on the lower part of the screen.
Step 3: After you've made your choices, go to the Join button in the lower left corner of the screen and wait for the operation to finish.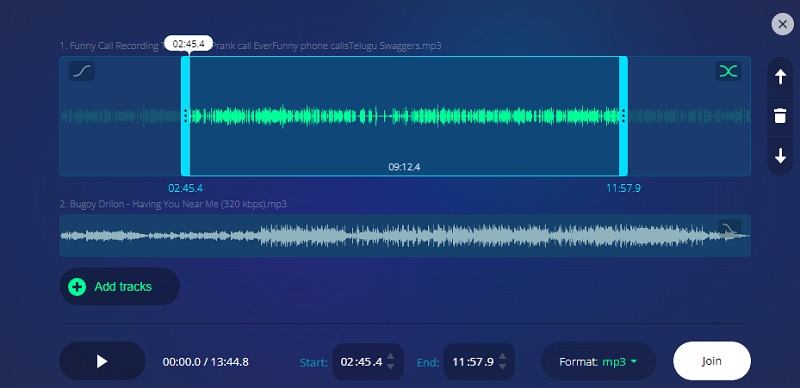 3. Clideo Online
If you are desiring to be a music creator in just a few minutes but you don't have the resources yet, feel free to use the Clideo. It is a browser based program that you can use to cut and join your audio files without the need to download or subscribe your full information. What's more amazing about this web-based tool is, you can easily navigate its editing features even if you don't have a professional knowledge about navigating and audio. Aside from that, it is very convenient especially to those whose time is very occupied because it supports fast conversion on your audio tracks. However, we know that every online tool has limitations, that is why the maximum file size that you can convert your file to is only 500mb. And to give you more information how this online tool works, you can just refer to the step-by-step process.
Step 1: For you to be directed on the browser based program, search the Clideo: Audio Joiner on your browser. After that, tap the Choose Files and select the MP2 files that you want to cut and join.
Step 2: After you upload the MP2 files on the Timeline, you can now add the other file that you want to cut and join by ticking the Add more files.
Step 3: Then, once the MP2 files are on the Timeline, move the start and end cursor of the audio to cut it. Once you are satisfied with how your MP2 file was cut, click the Export button and wait for your files to be exported.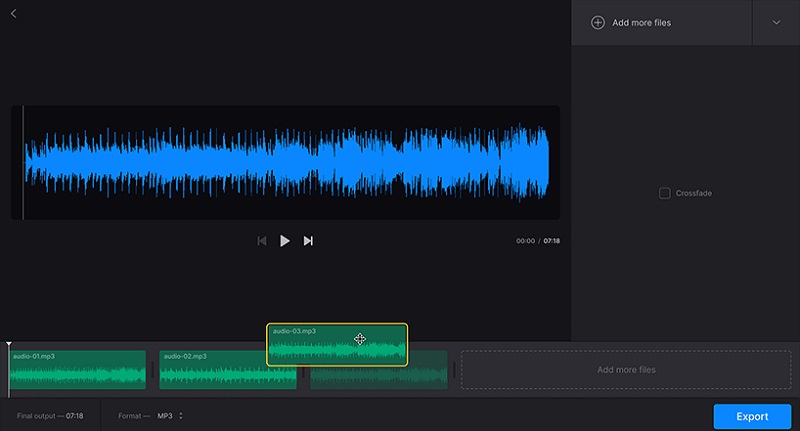 Part 2. Comparison Chart Of MP2 Cutter and Joiner
| | | | |
| --- | --- | --- | --- |
| FEATURES | VIDMORE VIDEO CONVERTER | 123 APPS: JOINER | CLIDEO ONLINE |
| Available on Mac and Windows | | | |
| User Friendly Interface | | | |
| Converts Without Limit | | | |
Part 3. FAQs About MP2 Cutter and Joiner
What is an MP2 file?
The MP2 file type is used to compress audio recordings and evolved from the traditional MPEG-1 format. Inaudible sound is filtered out and not treated with lossy compression.
Which is better MP2 or MP3?
MP2 has a higher error-resilience than MP3 and is typically thought to sound better at higher bit rates.
What app can I use to play MP2 files?
Usually, most people are using the Final Media Player.
Conclusion
To sum it up, you can now cut and merge your most favorite audio tracks and be an instant song mixer with these MP2 joiner and cutter online and offline. What are you waiting for? Start making your own mix song and enjoy playing it on your media players.