Freely Convert MP2 to AVI Using These Online and Offline Converters
Part 1. Best Way to Convert MP2 to AVI
Vidmore Video Converter is the most excellent MP2 to AVI converter currently available. Users can extract audio and video files, change them by trimming and cutting, and convert them to a range of different formats with the assistance of this flexible tool. You may quickly install this tool on Windows and Mac operating systems machines. Users are pleased with how uncomplicated the tool's user interface is, which contributes to the product's overall accessibility.
In addition, it is compatible with a broad range of file formats. It makes it easier for users to choose the specific file type they need for the papers they are working on. Vidmore Video Converter eliminates the need to install additional software for editing. Because it already comes packaged with a toolbox containing various editing tools, which are included with the program. In conclusion, transforming files with this tool is a breeze because of how quickly it works to carry out the transformations.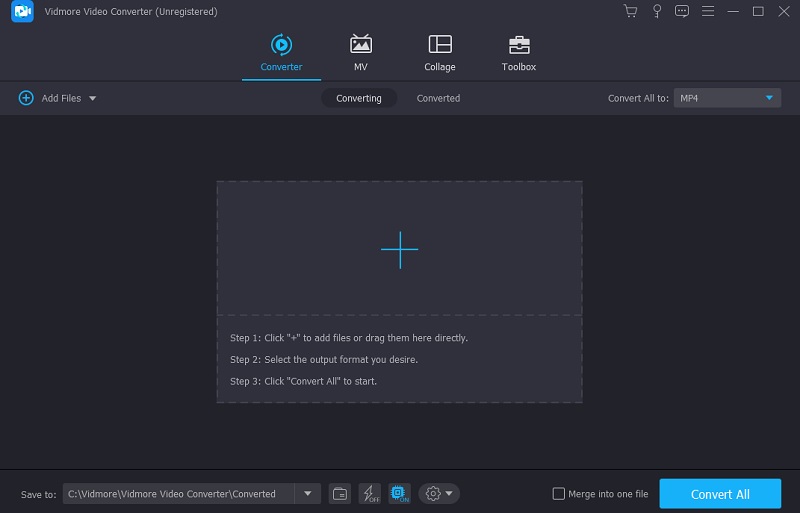 Pros of Vidmore Video Converter:
It is not complicated in the least.
The process of converting is lightning quick.
It is compatible with over two hundred different audio and video formats.
It comes with a variety of additional editing tools.
Cons of Vidmore Video Converter:
There is a free trial available.
Part 2. Other Ways to Convert MP2 to AVI
1. Vidmore Free Video Converter
You may depend on Vidmore Free Video Converter if you're seeking a free, limitless application that can help you convert different data. If this is what you're looking for, you're at the right place. It is an application that runs on the internet, so you may use any web browser you like to run it on. In contrast to many other audio and video converters, this free video converter does not impose any limits or constraints on its users when converting files. Because of this, you can upload and download your material, regardless of the time of day.
Vidmore Video Converter provides users with a wide variety of user-friendly capabilities, one of which is the option to convert several movies at once. Customers also have the option to adjust the file's resolution and bitrate, should they so want.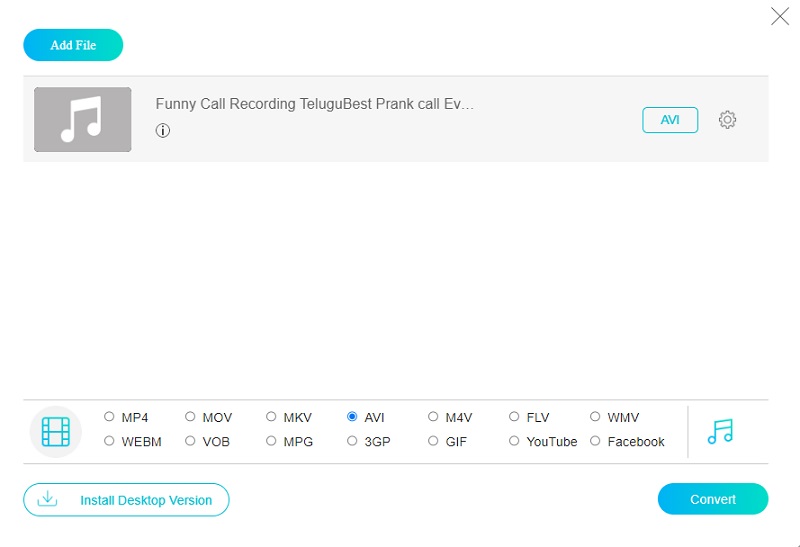 Pros of Vidmore Free Video Converter:
The conversion of batches is supported by it.
The navigation is relatively straightforward.
The tools are simple to comprehend.
It does not have restrictions on the size of the files.
Cons of Vidmore Free Video Converter:
There is no way to alter the data.
2. Handbrake
In the field of media converters, HandBrake is a household name. Although the software is most often used to convert Windows Media, the popular open-source video converter is also available for Linux users. HandBrake is dedicated only to converting videos. In addition to being user-friendly, it has built-in device-specific defaults. Choose from various settings designed to get the best possible video quality on your mobile device, laptop, or television. Optional features include the ability to include chapter markers, subtitles, and video filters.
Handbrake allows you to tag the final file, which might help you organize your output. Scaling and cropping the video are other options. It is an excellent tool if you use more than one OS and want everything to behave the same way. HandBrake may also aid you if you have actual DVDs that you wish to rip to your digital collection.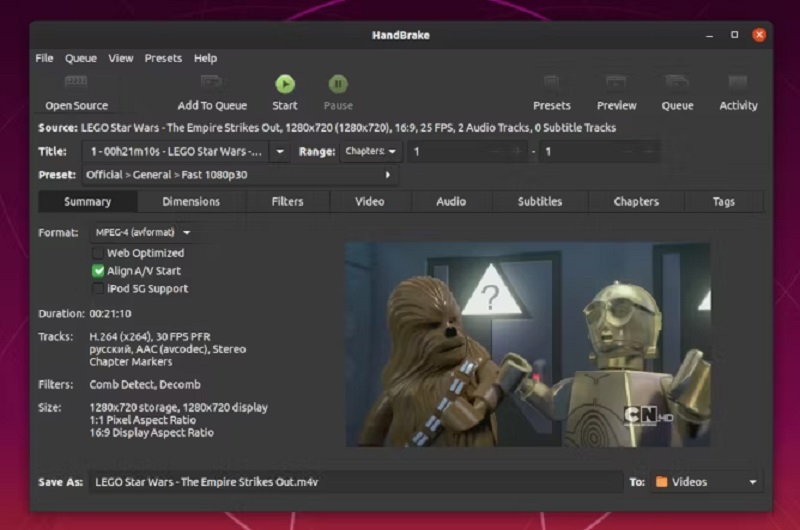 Pros of Handbrake:
It can convert any file to MP4, MKV, WebM, and many more formats.
It can bring videos of older formats and lower quality back to life.
It modifies the volume level of the audio as well as the dynamic range for certain forms of audio.
Cons of Handbrake:
It cannot blend numerous video segments in one video.
3. SoundConverter
Another good audio converter for Linux, SoundConverter, may be found here. The application can export to various audio formats, including WAV, OGG, and MP3. You can convert between several audio formats using the program called SoundConverter, which is not too complicated to use. The creators acknowledge that control tools will always be faster. However, they claim that their program is slightly slower and far more straightforward. You may rename output files, alter the bitrate, and save your CPU from becoming overworked by limiting the number of simultaneous processes. These are just some of the choices that are available to you.
SoundConverter makes the promise that it is simple to use and very quick. Because it is multi-threaded, it will use as many of the computer's cores as possible to complete the process as quickly as feasible. It is also possible to separate the audio from the videos.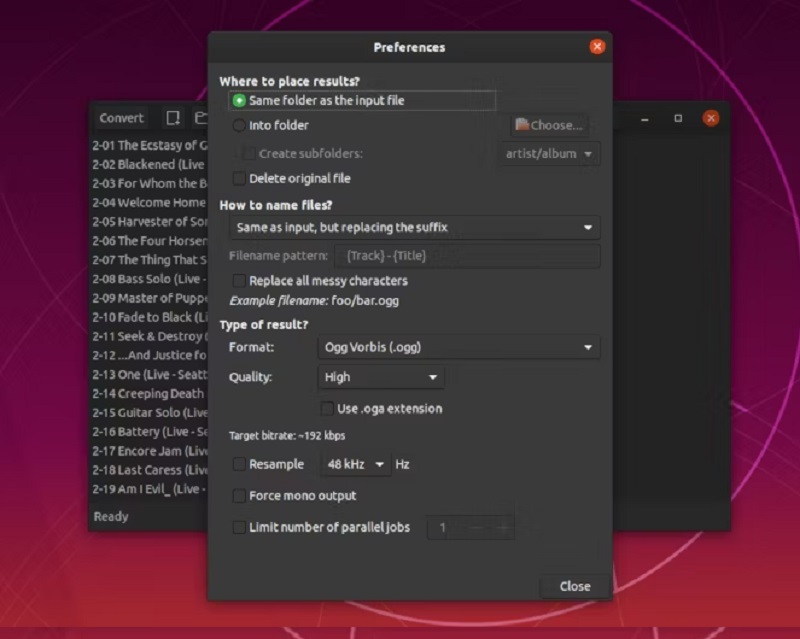 Pros of SoundConverter:
It is simple to use and completely risk-free.
Cons of SoundConverter:
You must first upgrade to a paid account to access all editing features.
Part 3. FAQs About Converting MP2 to AVI
Is MP2 superior to MP3?
The majority of programs for computers and the internet eventually switched to using MP3. A lower bitrate is required to produce quality comparable to that of MP2. MP2, on the other hand, is more resistant to errors than MP3 and, at higher bit rates, is generally considered to have superior sound quality.
Is MP2 trustworthy audio?
The MP2 format is an example of an audio format you may provide for audio data compression. The Moving Picture Experts Group was the organization responsible for its creation. It includes audio files that have been compressed, although the overall quality is not very excellent.
Are there any quality losses while using MP2?
The Moving Picture Experts Group (MPEG) is responsible for developing the lossy audio compression standard known as MP2. It is used extensively in the field of audio transmission.
Conclusions
The MP2 format is perfectly acceptable in every way. Turning the file to a different format, such as AVI, is the best option if you want to keep the quality of the file you are working with. As a result, the MP2 to AVI converters that were previously mentioned may assist you in converting your files.