AVI Media Player – 10 Best Methods to Play AVI Videos on Windows and Mac
What are the best AVI players to enjoy the AVI movies on your computers and smartphones with ease? As an open source video codec, AVI is a widely used video format for different channels. When you download videos online, you can learn more about the features from the 10 best AVI players for Windows and Mac. Just choose the desired one from the article.

Part 1: 10 Best AVI Players for Windows and Mac
Top 1: Vidmore Player
Vidmore Player is more than an AVI media player that enables you to play AVI, 4K AVI, 3D AVI, HD AVI, DVD and Blu-ray disc, folder and ISO files. It also enables you to have a high quality image playback and perfect sound processing with ease.
Enable you to play AVI, 4K AVI, 3D AVI, HD AVI and more others.
Provide high quality image playback and perfect sound processing.
Get the shortcut keys to take a quick snapshot while watching videos.
Adjust audio/video track, channel, subtitle, effects and screen size.
How to Play AVI Files on Windows and Mac
Step 1: Once you have installed the AVI player, you can launch the program on your computer. Click the Open File option in the main interface to select the video or audio file you want to play on your computer.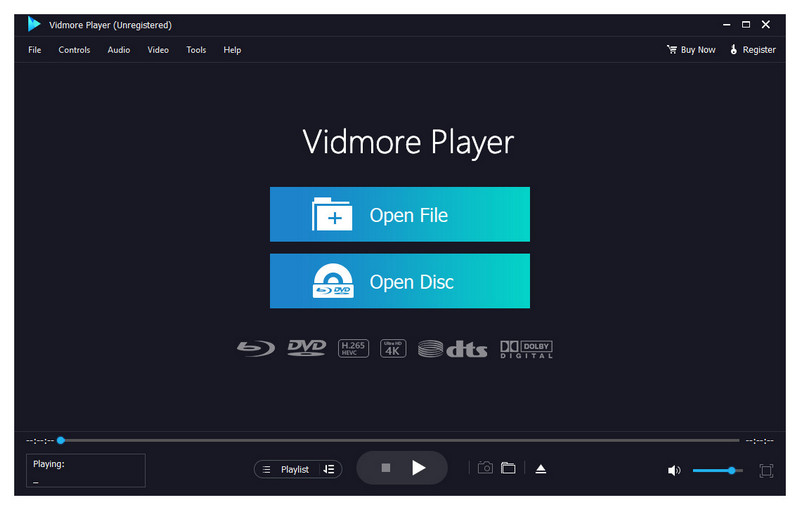 Step 2: When you loaded the AVI file into the program, you can take full control over the AVI playback the process. It enables you to play, pause, take snapshot, adjust volume and more with ease.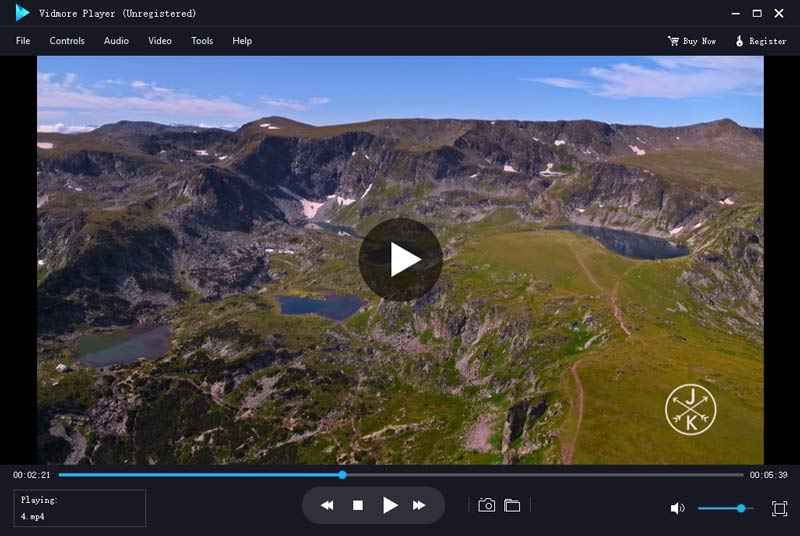 Top 2: SM Player
SM Player is a primarily AVI player for Windows, which supports a huge range of file formats out of the box. It also support for subtitles, a graphic equalizer, a screenshot tool, adjustable speed and more.
Manage local music files based on the UI of Groove Music.
Provide possibility to play YouTube videos or download subtitles.
Offer a number of codecs required to ensure broad compatibility.
Customize playlists, subtitles, the option of using skins and more.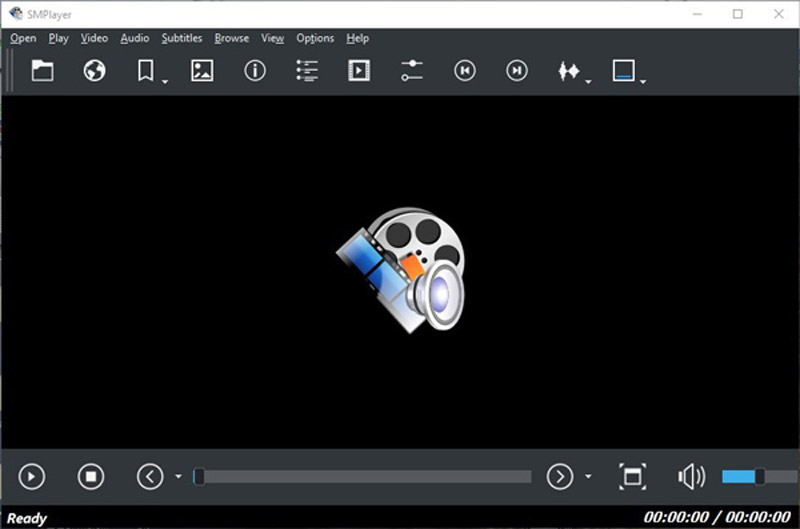 Top 3: VLC Media Player
To play the AVI, MP4, DVD and Blu-ray disc, VLC Media Player is a versatile AVI player for Mac and Windows you should take into consideration. It has a framework that supports almost every single media file.
Compatible with Windows, Mac, Linux, Android, iOS and more others.
Play the AVI files, discs, webcams, devices, and even the online streams.
Support 0-copy on the GPU and can fallback on software when required.
Complete feature-set over the video, subtitle sync, video and audio filters.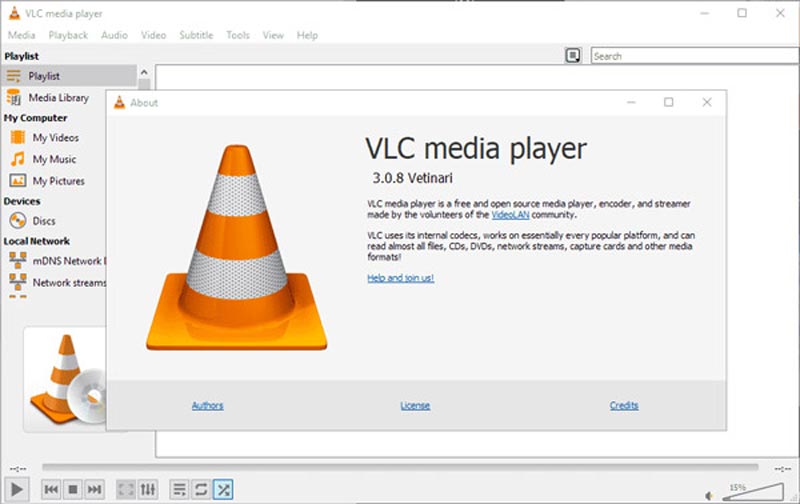 Check how to play Blu-ray with VLC Media Player
Top 4: GOM Media Player
GOM Media Player is another AVI player that comes loaded with most of the video codec and more. It enables you to playback the videos in 3 different modes, TV, normal and high quality.
Create professional AVI videos easily with various effects.
Enable you to play online video files from YouTube and more.
Built in search tool to locate the desired video and subtitle.
Support 360-degree VR video, 4K AVI, 3D AVI and others.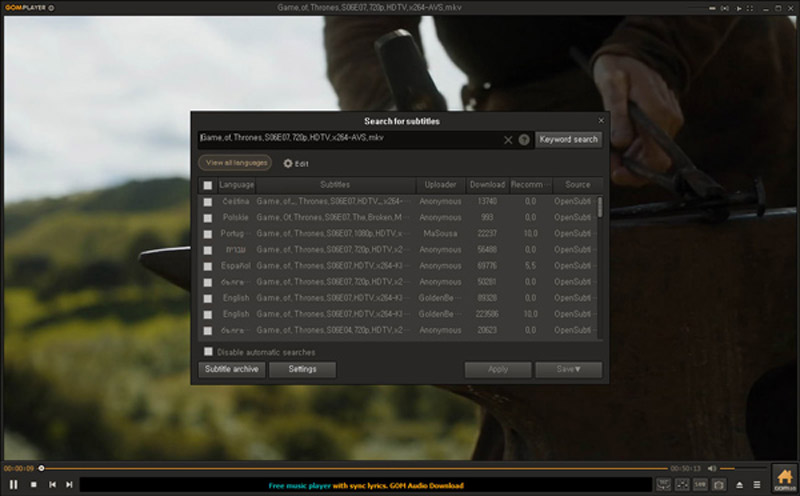 Top 5: PotPlayer
As an AVI media player, the AVI player has a built-in editing and optimization tools, a screen recorder, and support for the latest video technologies. It also enables you to play any video and format imaginable.
Download and sync subtitles using PotPlayer, add your own manually.
Sharpen the image, adjust levels, rotate, mirror, warp and reduce noise.
Offer video filters and effects to make your movie clips look even better.
Support 3D AVI, 4K AVI, HD AVI, online videos and 360-degree video.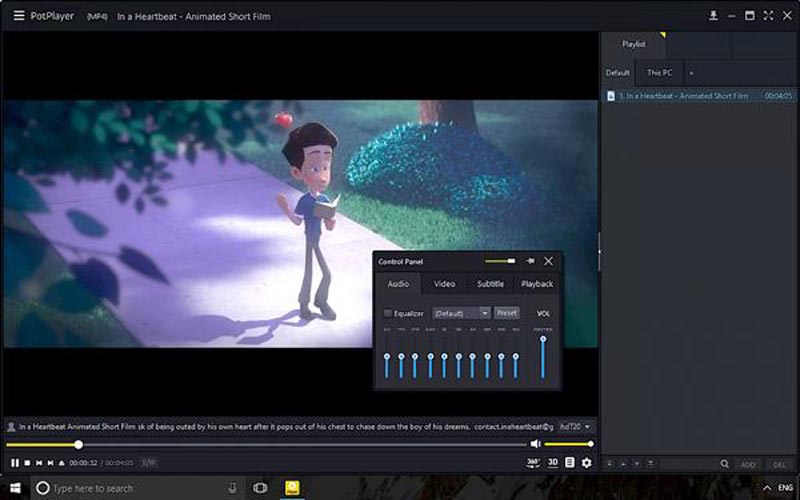 Top 6: RealPlayer
RealPlayer is a versatile AVI player that plays audio, video, text, images, or even CD/DVD disc. It also enables to upload the videos on Real Player Cloud, which is able to play on Real Player APK on Android.
Save the videos from YouTube, Facebook, Vimeo and other online stream.
Keep some selected videos private that only accessible with a password.
The built-in DVD/CD burning software enables you to create CD/DVD.
Stream HD videos to your TV using Xbox One, Roku or Chromecast.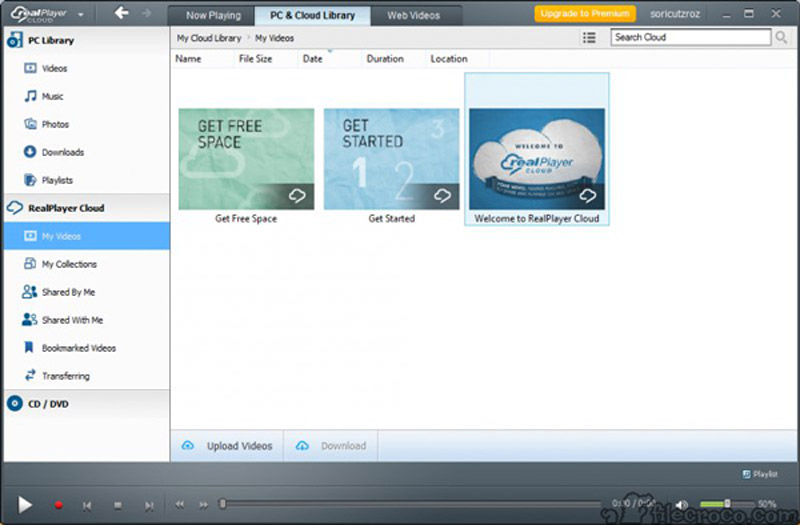 Top 7: Miro
Miro is a media center that enables you to play media from different channels. It has a Torrent built-in AVI video player for Windows and Mac. It is a one-stop shopping for all your video and audio management.
Subscribe to and download podcasts while managing your saved media.
Android syncing is an important feature to transfer files between devices.
Provide the advanced features to convert audio and video files easily.
The online collaborative whiteboard platform to bring teams together.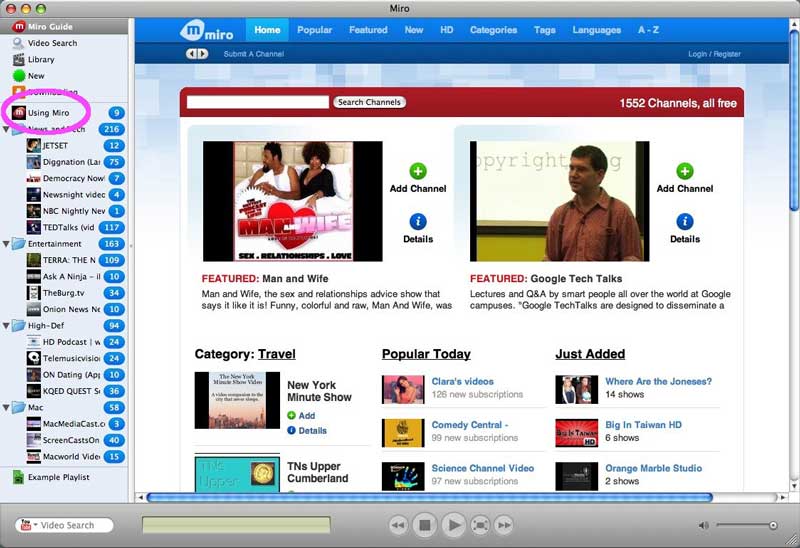 Top 8: Plex
It is an easy method to play and stream AVI files with Plex for free effortlessly. The AVI player for Mac and Windows supports various video codecs without taking up lots of storage space.
Allow you to stream all your videos and music files to your iOS device.
Support Windows, Mac, Android, iOS, Xbox, and Sonos.
Sort from the desired video collection out into films and TV shows.
Pick up the desired AVI files within the bookmark where you left off.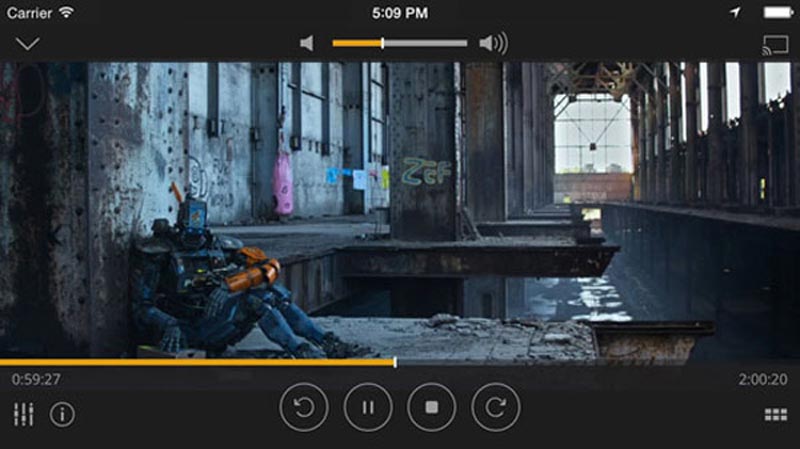 Top 9: UMPlayer
UMPlayer is a cross platform AVI file player that using MPlayer as the core. It has the ability to play most of the video formats. You can also use the CSS skin to customize the user interface within clicks.
Provide unique YouTube and Shoutcast integration for streaming videos.
Fetch subtitles and audio tracks in different languages for the movie file.
Provide visualize motion vectors, audio-video-subtitle delay and others.
Capable of playing damaged media files or scratched CD/DVDs.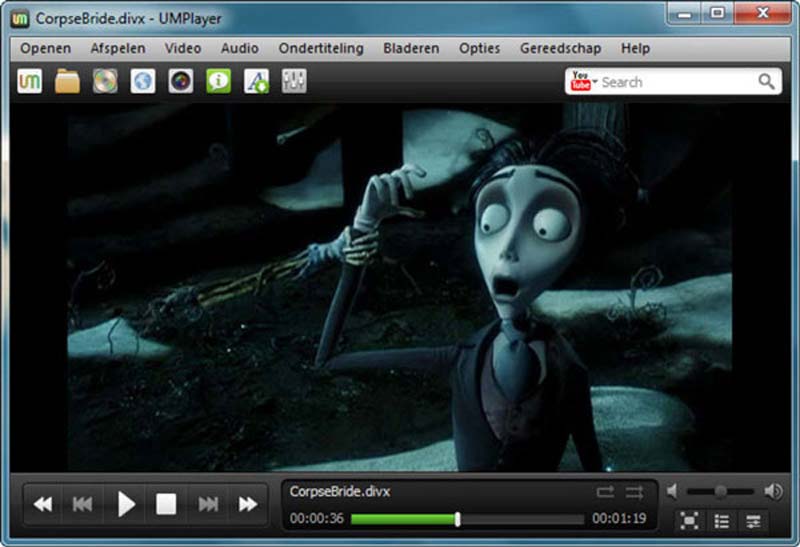 Top 10: QuickTime
QuickTime Player is a default AVI file player for Mac that play 4K AVI, DVDs, Blu-Ray movies, MPEG-2 or AC-3 files. Moreover, you can also explore some extra features within the program. (What if QuickTime not working on Mac)
Complete feature-set over the video, subtitle sync, video and audio filters.
Explore some extra features by downloading the add-ons from Internet.
Select the desired languages and subtitles to playback of your videos.
Advanced algorithm to record and capture the screen videos with ease.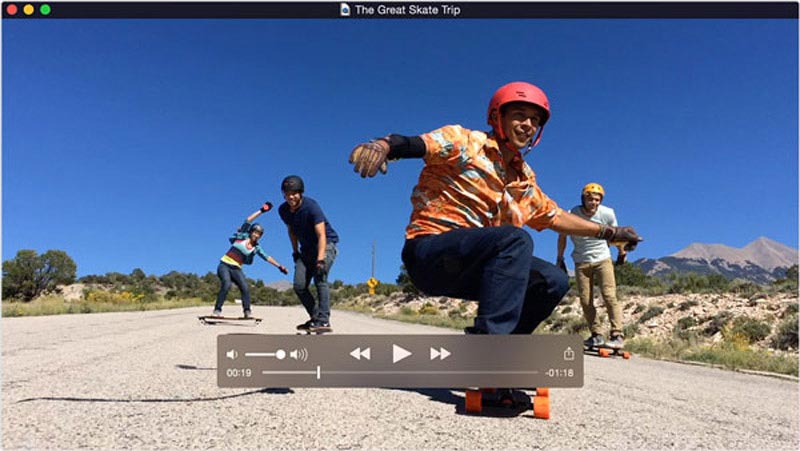 Part 2: FAQs about How to Play AVI Files
1. Why AVI Audio Video Out of Sync?
The sync problem is because of incomplete download of AVI file from the Internet, usage of wrong multimedia player to play the video, CRC error while transferring AVI video over the network and many more. Of course, you can also choose a desired AVI media player instead.
2. How to Play AVI Files on Mac with QuickTime?
QuickTime only natively plays AVI files with MJPEG video. When you are not able to play the AVI videos on your Mac with QuickTime, you should either convert the AVI video to MOV, or even download the related AVI codec to your MacBook beforehand.
3. How to Play AVI Files on Windows 10 by Default?
Since the Windows Media Player is not longer available as the default AVI player, you should download the program from the Windows Store, or even choose a professional media player that enables you to enjoy any media files without any restriction.
Conclusion
When you need to play AVI files on Windows and Mac, you can learn more about the best AVI media players from the article. If you need to watch the AVI movies with a superb audiovisual experience, Vidmore Player should be the ultimate method you need to take into consideration.