Find Out How to Convert OGG to WMV Using Online and Offline Methods
The OGG container type is a multimedia one that allows a variety of text, audio, and video streams in addition to metadata and other data. Because it makes use of a more sophisticated compression method, this format results in files of a lesser size. Currently, Spotify uses OGG as its default music format when users stream music from their computers. However, you may utilize the WMV format if you want to convert this file to a video format. Let's find out how to convert OGG to WMV files utilizing online and offline programs to get the best results.

Part 1. How to Convert OGG to WMV Online
1. Vidmore Free Video Converter
Utilizing Vidmore Free Video Converter, you can convert your video at no cost. It is a digital resource that can be accessed online and features a variety of audio and video formats. The goal of using this tool is to assist users in converting their files most simply and expediently possible. Vidmore Free Video Converter is compatible with a large majority of browsers. Users will need to download and install the launcher, and everything will be ready. Users may be confident that they will convert their files successfully.
However, the platform is web-based and accessible from anywhere. Vidmore does not restrict the amount of video or audio that you may convert. Not only that, but it also gives users the ability to alter their files' parameters, enabling them to improve the overall quality of the files they create. It must first direct you to get the most out of its straightforward user interface.
Step 1: Vidmore Free Video Converter's home page requires installing the launcher and then clicking the button labeled Add Files to Convert before you can continue using the program. When the launcher is ready to use, hit the button once again to begin the process of adding the OGG file.

Step 2: After the OGG has been added and displayed on the dashboard, you must choose the Movie icon on the sidebar and select the WMV format from the dropdown menu.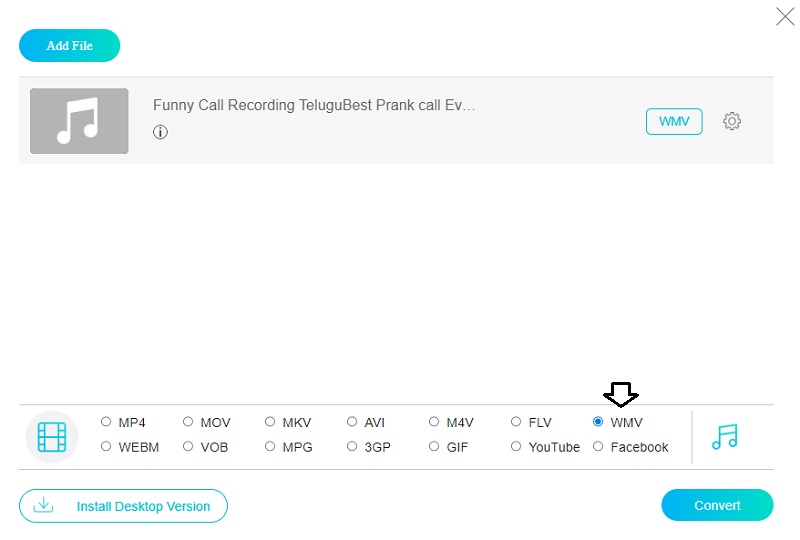 Step 3: You also can make changes to the file's frame rate and bitrate. To do this, choose the Settings tab from the menu. After you have finished adjusting the options, you may save the changes by clicking the OK button when you are finished.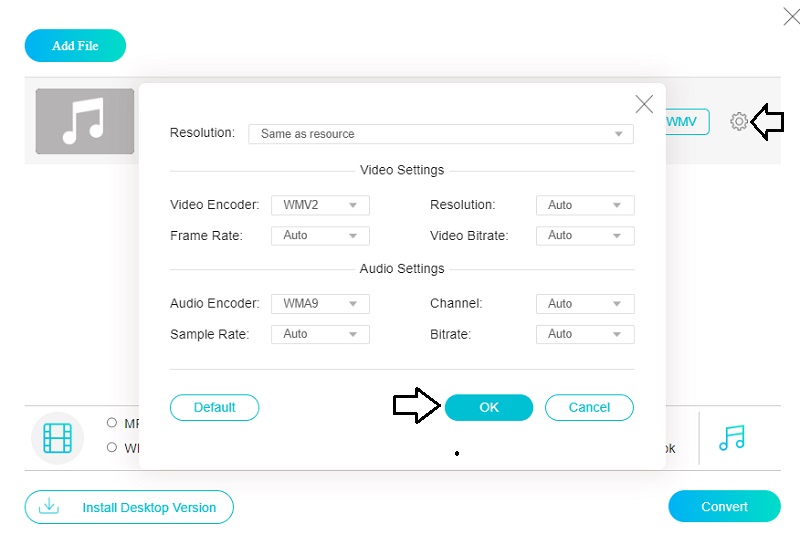 Step 4: Simply clicking the Convert button will bring the procedure to a successful conclusion.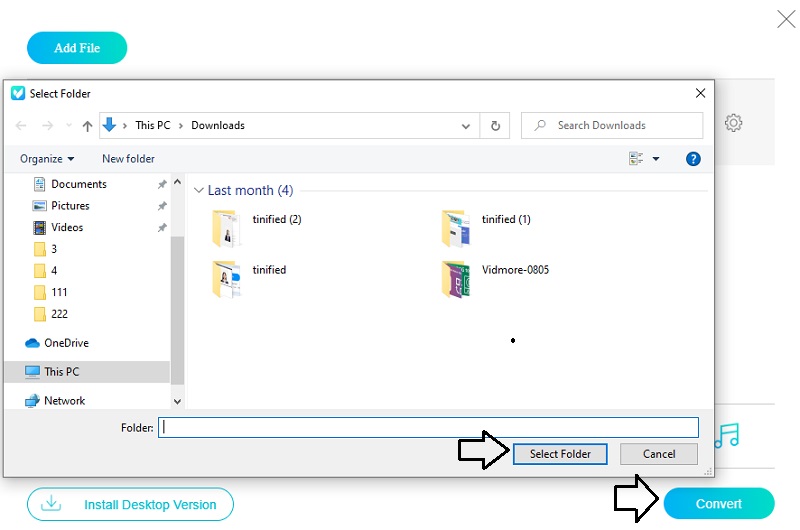 2. Convertio
Consider Convertio, a helpful program that doesn't cost anything and can properly convert files. Using this online service won't have to worry about going through many tedious hoops to get what you want. Because of its uncomplicated and straightforward user interface, this converter can be depended on to provide accurate results. The file conversion is easy. This program can only handle files under 100 MB. Therefore you can use it for small files.
Step 1: The first thing you need to do to use any online resource is to go to the website. Choose a File is an option that may be found on the website's homepage, right next to a dropdown menu from which you can choose OGG.
Step 2: After the upload is finished, you will see a list of the various formats on the right side of the screen. Choose WMV from that list.
Step 3: Select the Convert option if you want the conversion process to be completed without any problems.

Part 2. How to Convert OGG to WMV on Desktop
Vidmore Video Converter is the most clever technique to convert OGG to WMV or any other file format. Not only can it convert files to WMV, but it can also convert them to various other music and video formats. WAV, MP3, AAC, AC3, M4A, MP4, AVI, and FLV are just a few formats that fall into this category. In reality, it is compatible with around 200 different file formats. This application supports both Macintosh and Windows platforms. In addition to having the capacity to convert files, it also can extract, compress, trim, and chop files. You could also discover these extra features under the interface section titled Toolbox, even if you want to preserve the video in its original format after converting it.
You may still make considerable adjustments to the file using that program. You are welcome to use the assistance given below to achieve your objective of preserving the quality of the original version of your file after it has been converted.
Step 1: To begin the installation, click the button depicting a download icon. The page where you can download the file will open in a moment. Open the Vidmore Video Converter and begin converting your videos.
Step 2: There are several tabs and buttons available for users unfamiliar with the program and needing assistance getting started with it. To add OGG files to your storage, choose the Add files option or press the Plus button.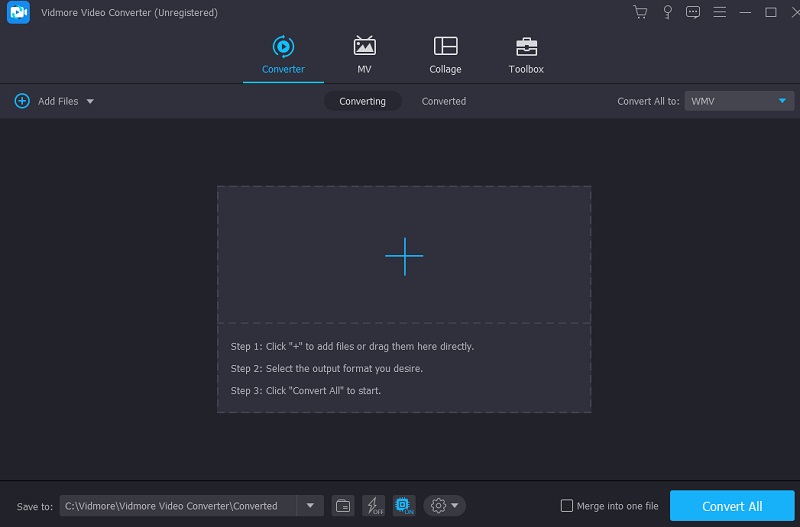 Step 3: You can switch to a different format after uploading the OGG file. Directional arrows are often put on trains to help people find their way. The following parts are explained in more depth. From the Video menu, choose WMV to see the video in the format it was made for.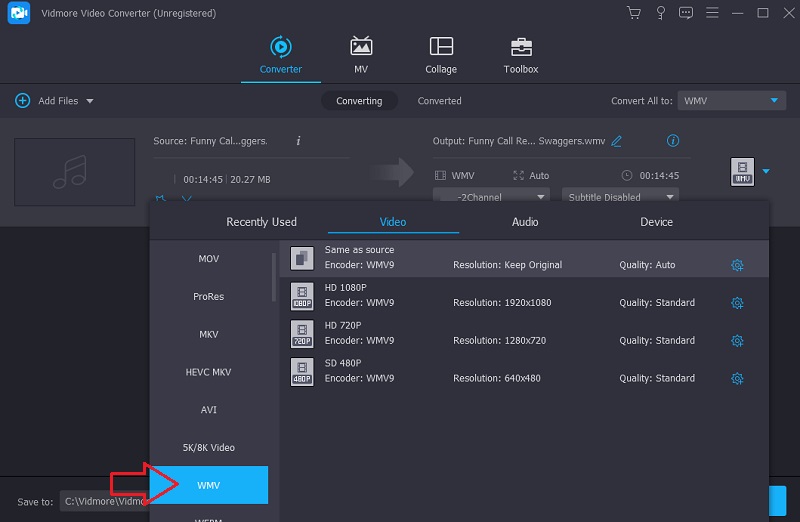 Right-clicking WMV will bring up a menu where you may change the settings for the video quality. The quality has been elevated thanks to our efforts. Frame rate, picture size, and audio quality are all elements that you may adjust. Click the Create New button to start a brand-new project.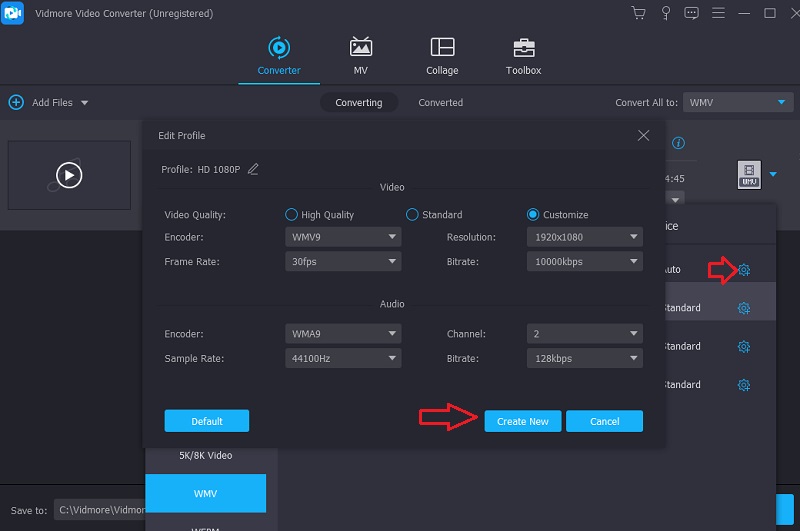 Step 4: One may click the Convert All button in the page's footer. Should you decide to leave, please click here. The conversion from OGG to WMV is irreversible.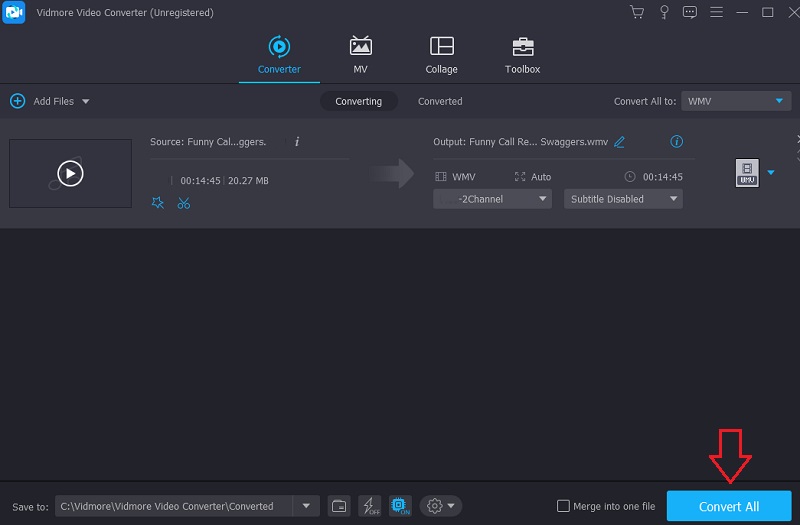 Part 3. Comparison Chart of the OGG to WMV Converters
It offers more than a hundred file formats

It converts without a limit

Accessible on different devices
| | | |
| --- | --- | --- |
| Free Video Converter | Vidmore Video Converter | Convertio |
| | | |
| | | |
| | | |
Part 4. FAQs About Converting OGG to WMV
Do OGG files have a good sound?
OGG files are compressed and give a high bitrate comparable to the maximum setting of most streaming services available today. You may anticipate them to have a high-quality sound.
Can OGG files be played on iPhone?
VLC can play OGG files on iOS devices, the iPhone, and the iPad. In addition, Olimsoft, OPlayer light, and OPlayer HD are all media players that are capable of playing this kind of format.
What is the OGG format's biggest flaw?
You may have difficulty locating a tiny stand-alone player or a DVD that supports OGG files. Since they are not frequently recognized on non-computer devices.
Conclusions
In general, OGG files provide a satisfying level of quality. However, specific devices do not support formats of this sort. Because of this, we recommend converting OGG to WMV so that you can play them smoothly on various devices. It will ensure that there are no issues.