Reliable Solutions: Best Audio Editor for Chromebook
We all know that many devices are being made today. Here are the different mobile devices, computers, laptops, and Chromebooks. Since Chromebooks are also popular these days, many are still curious about their difference or advantage to laptops. And suppose you want to know more about Chromebooks. In that case, you use this article as a reference because we will also give you the best audio editors for Chromebooks.

Part 1. What Is The Difference Between Laptops and Chromebooks?
Many are confused about the difference between a Chromebook and a laptop. They may look identical, but they have a lot of differences if we look at them. First, the operating system is, of course, the most significant distinction. Google's Chrome OS, which is its Chrome browser done up to seem like the Windows desktop, is installed on a Chromebook. Then, when using a Chromebook, you don't need internet connectivity.
Offline editing of Google Docs and offline viewing of Google Play movies and shows are possible. Although you won't have the option to access more than one movie at a time, a Chromebook can help you get through a ride without Wi-Fi. Finally, a Chromebook is less expensive than a MacBook or most Windows laptops since you won't have to pay for a Windows or the Apple brand.
Part 2. Best Audio Editors for Chromebook
Suppose you have a Chromebook and want to know the most reliable audio editors for your device. In that case, you can read the post below since we know that audio editors are not essential to those in the music industry. But also for the students, teachers, and simple individuals. We will review the most commendable audio editor for Chromebooks in this region. See which one you prefer.
1. BandLab
BandLab is one of the most effective online audio editors because it provides access to more than a thousand free samples to the library. It is a free service tool that grants users to edit audio files and compose music using their online browsers or free Android and iOS apps. You can quickly create soundtracks using this editor's virtual instruments, much like you can with Soundtrap. You may also record a track by singing or speaking into a mic and then mixing it with other recordings to make a song. Additionally, if you have extra audio files on your computer, you may upload them to use in your BandLab productions. For those with musical taste, this editor is recommended.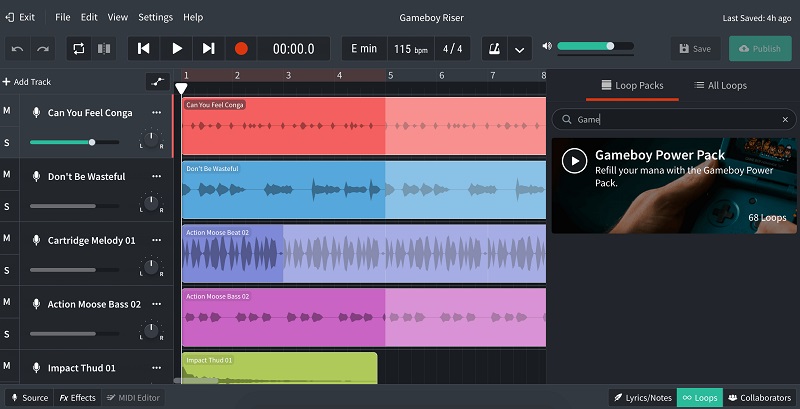 2. Audio Studio
Another audio editor that is great for modifying your audio file is the Audio Studio. It has many features to offer, such as increasing the volume of your audio track, merging, trimming, duplicating, splitting, and adjusting the speed. Audio Studio allows you to manipulate audio through the use of effects. You may apply effects to both tracks and the master output. Amplification, panning, and dynamic compression are among the more basic products. At the same time, frequency filters come in various shapes and sizes. It also has a zoom slider at the bottom to zoom in or out. The higher the number, the more chances for it to soar.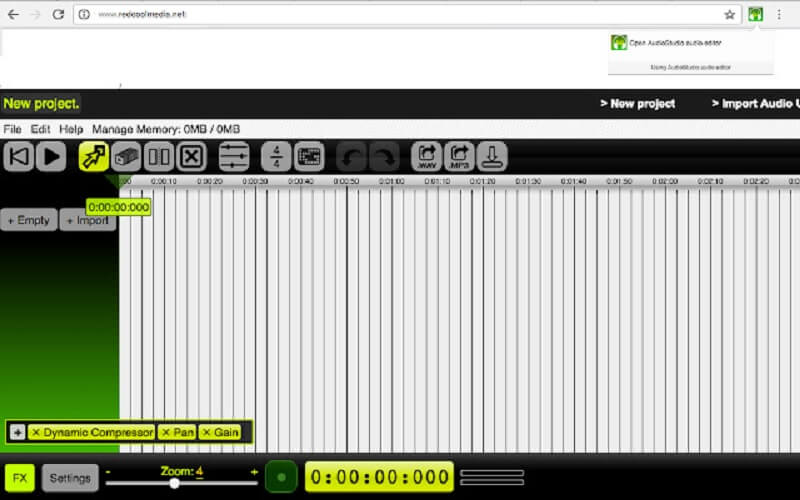 3. Vidmore Video Converter
If you are into programs that are easy to use, Vidmore Video Converter is first on the list. It is a comprehensive program with a friendly interface. No wonder users are not having difficulty modifying their audio and video files. This tool works at its best to edit, split, merge, cut, and trim your audio tracks even if there is a slow internet connection. So there is no way for you to be distracted in modifying the most critical audio files you have. Vidmore Video Converter is also a good fit for any device such as Windows and Mac. Besides that, it supports different audio and video file formats. That is why this tool is recommended by most users who are new to audio editing because it possesses all the benefits that a beginner wants in an audio editor. If you want to know how this audio editor works on your Chromebook, here is a quick guide you can follow.
Step 1: Get the Audio Editor for Chromebook
First, you need to download the audio editor for Chromebook by tapping one of the Download buttons provided below. Once you download it, you can install and launch it on your device.
Step 2: Add Your Audio Tracks
Next, start uploading the audio track you want to edit. Click the Add Files on the left upper side of the screen. Or you can tap the Plus icon you see in the main interface.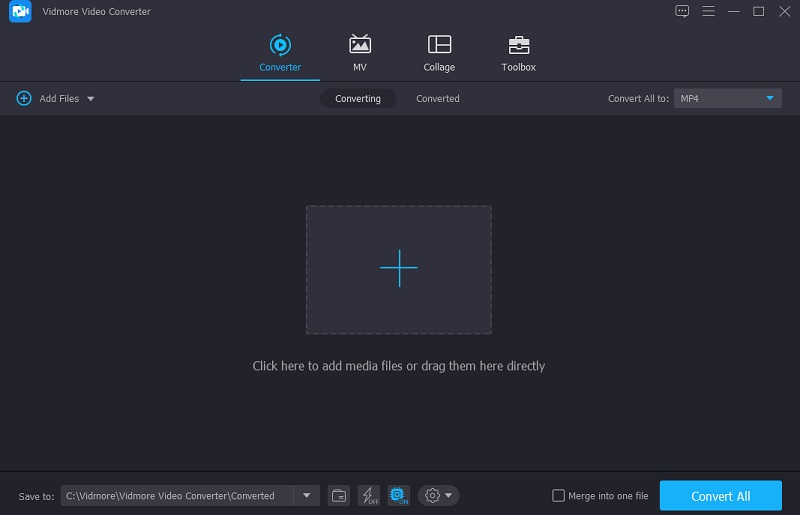 Step 3: Change Your Audio Tracks
After adding the audio track on the main interface, go to the editing section by tapping the Star icon on the left upper part of the screen. After that, you will go through the Audio tab. If you wish to change the Volume and the Delay of your audio, move the two sliders below. Once you are satisfied, tick the OK button.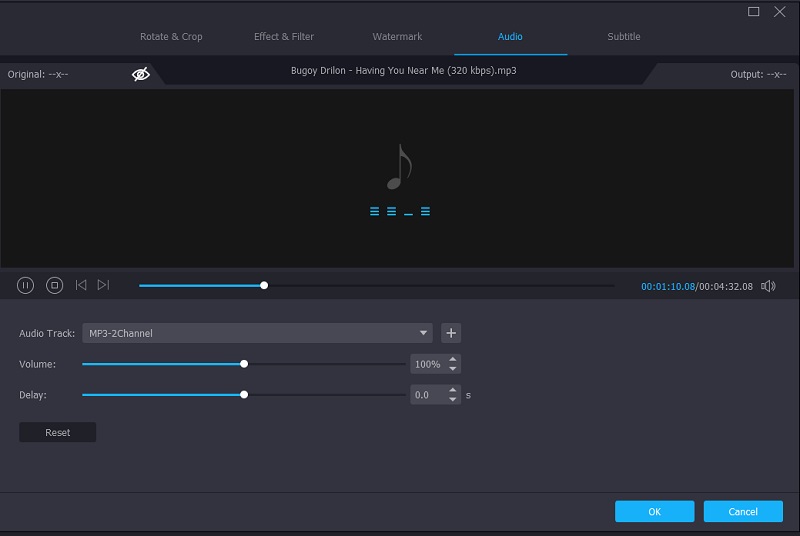 Click the scissor icon beside the Star icon once you are in the main interface and want to cut or trim the audio track. Then, move the left and right cursor of the audio track to cut the audio according to what you require. You can also navigate the Fast Split button to divide the audios. If you are pleased with the result, click the Save button.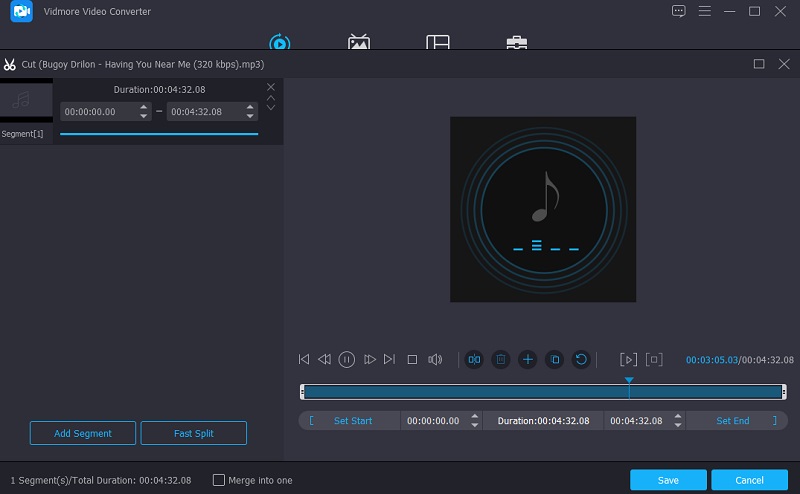 Step 4: Convert the Audio Track
After doing all the enhancements on your audio tracks, you can proceed with the conversion. Click the Convert All button on the right lower side of the screen, and that's all!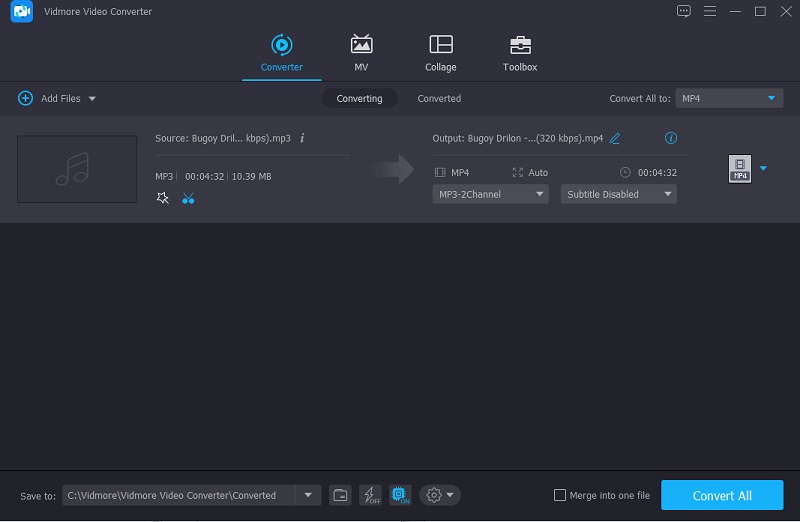 Part 3. FAQs About Audio Editor for Chromebook
What is the advantage of using Chromebook instead of laptop?
Chrome OS is a fast and reliable operating system. Machines are usually small, light, and simple to carry. They last a long time on a single charge.
Can I edit a video in Chromebook?
Yes, you can. The most recommended video editors for Chromebooks are PowerDirector, KineMaster, and Magisto.
Can I install iMovie on my Chromebook?
Unfortunately no, because it requires a lot of storage space.
Conclusion
There you have it! Now that you know Chromebook, you will now distinguish its difference from laptops. Through the help of the free audio editors for Chromebook in this post, you will not have a hard time finding the proper tools anymore.