How to Manage Your Audio on Windows 10 and Android Devices
Sometimes, we cannot avoid encountering problems on our devices. You may have a high-end computer or a mobile device. You can still face concerns about the video and audio itself. There are times where even if we put the volume of our computer device, the sound is still low quality. That is why other users are installing an audio manager to enhance the audio volume on their devices. And if you are looking for an answer to your concern, you have reached the correct page! This post will help you understand what an audio manager and best audio manager is for Windows 10 and Android devices.

Part 1. What Is an Audio Manager and What It Can Do?
If you are curious about what audio managers can do on your device until now, here is a simple explanation about that. Audio Manager plays a significant role in making your computers and android devices in good shape. They play music and regulate a device's volume and ring. This tool gives you access to the device's volume and modes. Aside from that, an audio manager allows us to customize our gadgets' volume and ringing modes to meet our specific needs. Ringing, Vibration, Loud, Silent, and more well-known modes are included.
Part 2: Most Dependable Audio Managers
Suppose you are tired of looking for the best way to control and enhance the audio quality of your Windows and Android device. In that case, you can depend on this post because we reviewed the most popular audio manager app for Android and Windows.
1. Vidmore Video Converter
If you are into software that is easy to navigate, you can come with Vidmore Video Converter. It is an excellent tool that is not just an audio editor but a video editor too. This program is both available on Mac and Windows devices. Therefore there will not be an issue regarding the compatibility. Due to its approachable interface, you can easily enhance and control the volume of your audio. With that, you won't have to be annoyed in understanding the technicalities of Vidmore before you can use its editing features. You can quickly achieve the enhancement you require for your audio in just a few saps. The only drawback of this tool is it doesn't have a mobile device version. If you want to see an overview of how this tool works, straightforward instruction is below.
Step 1: Download the Audio Manager
Before anything else, download the Vidmore Video Converter by clicking one of the Download buttons below. After downloading it, start installing and launching it on your Windows or Mac.
Step 2: Upload the Audio You Require to Enhance
Next, upon opening the program, you will see the main interface. Click the Add Files on the top left part of the screen or the Plus icon on the center and choose the audio on your Folder.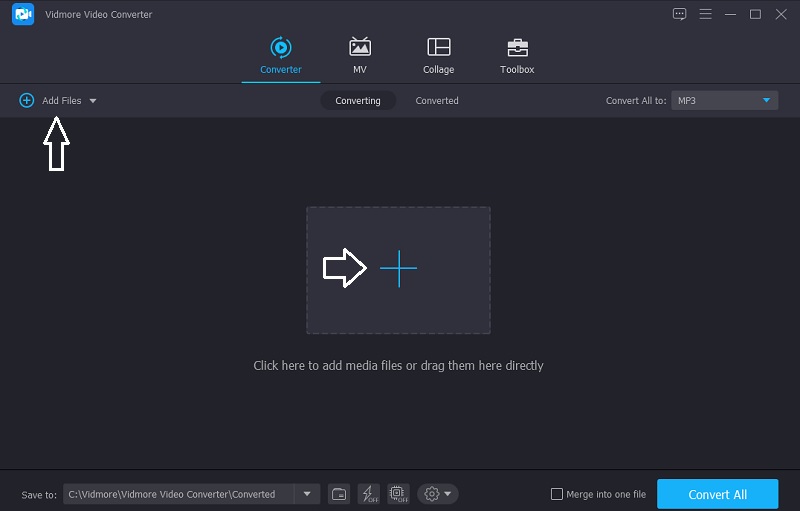 Step 3: Enhance the Volume
After adding the audio track you want, you can proceed to the editing section of Vidmore. Click the Star icon on the left part of the audio track. Then, it will direct you to the Audio tab. To enhance the volume, move the Volume slider to the right. Once you achieve the desired volume, click the OK button.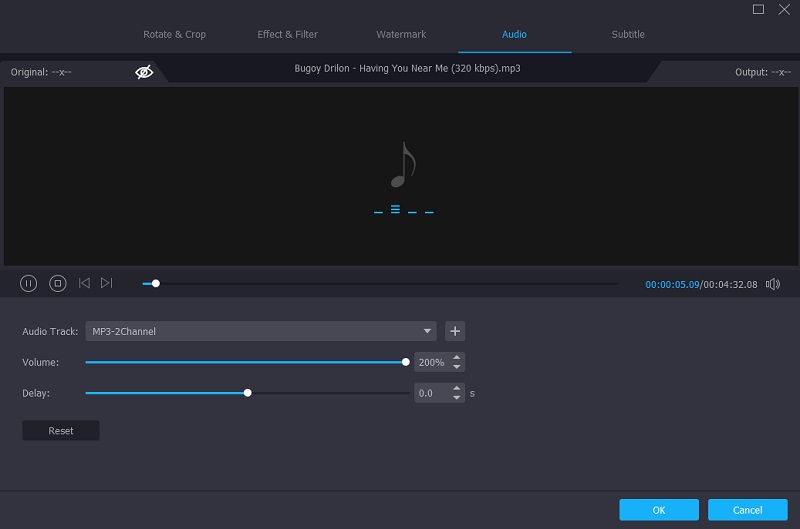 Step 4: Convert the Enhanced Audio
After doing all the modifications on your audio track, you can now convert it. Click the Convert All button, and you're done!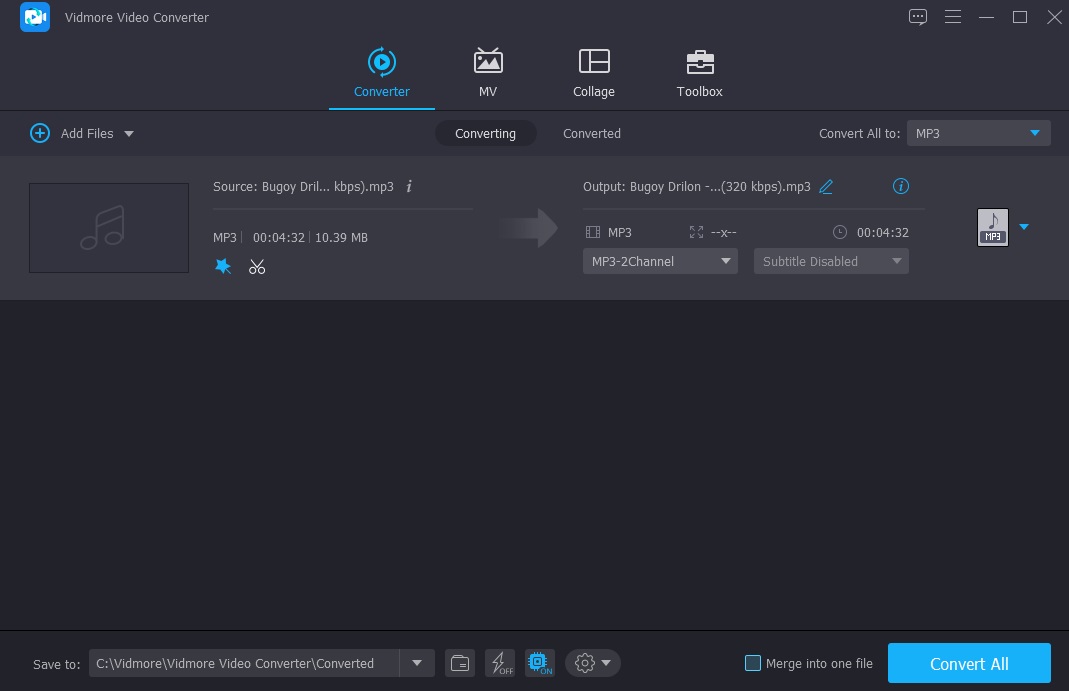 2. Realtek HD Audio Manager
The Realtek HD Audio Manager is another popular audio driver that you may install on your Windows device. It serves as a command center for your audio adapters. Realtek instantly recognizes freshly connected devices to your PC, such as speakers, headphones, and mics. Lastly, this tool allows you to set them up at your convenience. Realtek may not be like other software that will enable you to make various changes to your audio. Still, it will undoubtedly assist you in controlling the audio quality of your device.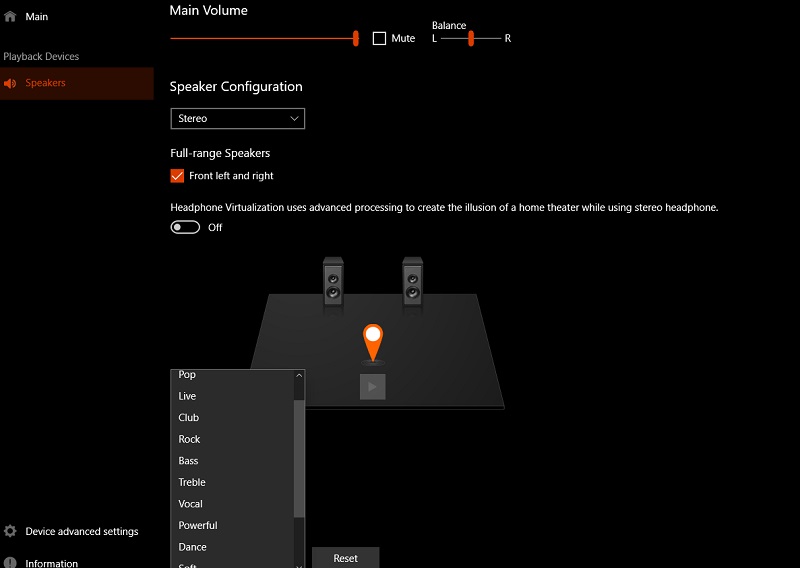 3. Poweramp
Poweramp is a free audio manager that you can download to your Android smartphone. This app is mainly concerned with quality. It can play a variety of music formats, including mp3, mp4, WMA, FLAC, WAV, and WV. It also offers superior graphic equalizers with ten bands for all forms, presets, and custom presets that it supports. As a result, if you want a high level of control via options, this product is an excellent choice. However, Poweramp only runs free for 15 days.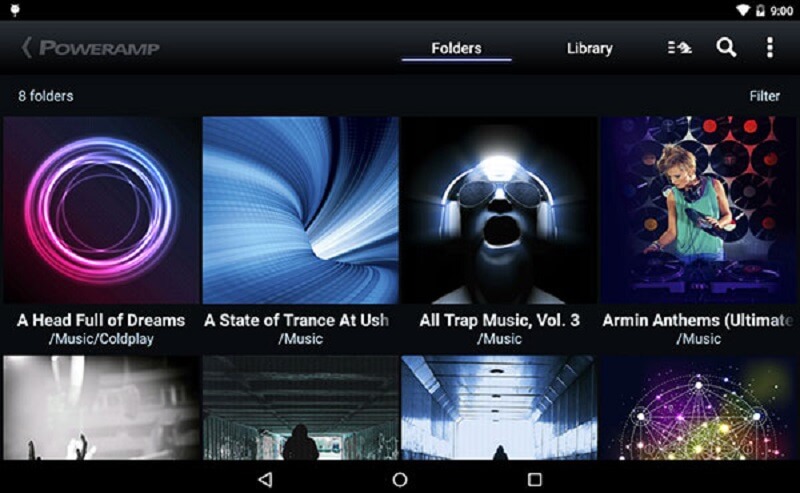 Part 3: Comparison of Audio Managers
The comparison chart below is a straightforward interpretation of the similarities and differences of the audio manager for Windows and mobile devices.
Key Features

Supports Different File Formats

User-Friendly Interface

Rich in Audio Editing Tools
| | | |
| --- | --- | --- |
| Vidmore Video Converter | Realtek HD Audio Manager | Poweramp |
| | | |
| | | |
| | | |
Part 4: FAQs About Audio Manager
How do I switch to a Realtek audio driver?
On Windows 10, go to Device Manager by right-clicking on the Start Menu. Once there, go to Sound, video, and game controllers, pick the device that needs to be updated, right-click it, and choose Update Driver.
Is Audio Manager safe to use?
The Audio Manager provides excellent capabilities. It can store files concealed behind a secret lock that you can only access with the user's proper passcode and fingerprint.
What is the best way to get my deleted photographs back using the Audio Manager app?
On your phone, press and hold the Menu button, then select Manage Photos or Manage Videos. Select the Photos or Videos you want to restore by tapping on them. Restoring is the last option. To restore the media to your device, choose OK.
Conclusion
No matter how severe the problem is in your device, there will always be a solution for that. Thanks to the different app and software that are being made today! That is why if you are looking for a way to control your audio tracks on your device, you better try the tools listed above. But suppose you are looking for a program that can enhance the quality of your audio and a program that can help you do other modifications efficiently. In that case, you should give Vidmore Video Converter a try! Don't waste time anymore. If you want to enhance the quality of your audio on your device, try this audio manager for Windows.