Compress FLAC Files With These 3 Commendable Approaches
Due to the number of files on our Windows, we cannot keep our device from running out of space, especially if the file type is FLAC. You may be curious what this file is and why it consumes the space in your storage. FLAC is a file format that provides bit-perfect duplicates of CDs while being half the size. It works with various phones and portable music players, such as iPhone, PonoPlayer, and hi-fi components. FLAC files are generally the exact cost as the corresponding MP3 in online retailers and sound far better. FLAC files are up to six times bigger than MP3 files, half the size of a CD, and may offer similar audio quality gain. That is why if you are looking for a way to compress FLAC files, take a look at the given tools below.

Part 1. How Does FLAC Compression Work
If you are curious how FLAC compression works, here is a simple illustration of that. FLAC is an open data audio compression format for Free Lossless Audio Codec. FLAC's attractiveness stems from the fact that it does not lose sound quality during compression. Compared to other popular audio compression formats, it does not delete any of the information encoded in the original file. Such as WMA or MP3, which shaves off the song sections to minimize file size.
Part 2. Ways to Compress FLAC
If your files are mostly in FLAC format and you can't afford to lose any of them, there is still a solution for that, compression. To help you with that, take a look at the different audio file compressors you can count on.
1. Vidmore Video Converter
Vidmore Video Converter is the most competent file compressor you can acquire on your Windows and Mac device. It is a friendly tool that instantly helps users navigate the editing features. This professional software supports more than 200 audio and video file formats. Therefore you can use this program in whatever file you want to modify. Suppose you hesitate to use Vidmore because you are not used to an audio compressor. In that case, you don't have to worry because the navigation is self-explanatory for people not to have difficulty using it. To better help you compress your FLAC files using Vidmore Video Converter, take a look at the four steps below.
Step 1: Download the FLAC Compressor
To begin, you must first download the program. You can get the program by clicking on the links below. Then, after the program has been installed, launch it and begin using it.
Step 2: Insert the FLAC File You Want to Compress
Once the program is running, click the Add Files or Plus button to add files. Then choose the file to compress from your device's memory.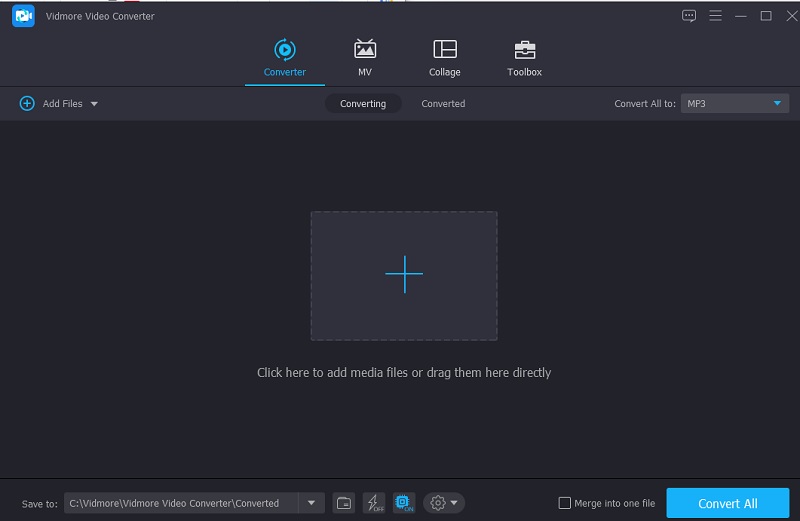 Step 3: Start Compressing the FLAC File
After uploading your FLAC file, go to the Audio area in the right-hand drop-down menu. You must choose a file format for your project. Then, select the Settings button and enter the bitrate you want to compress your FLAC file.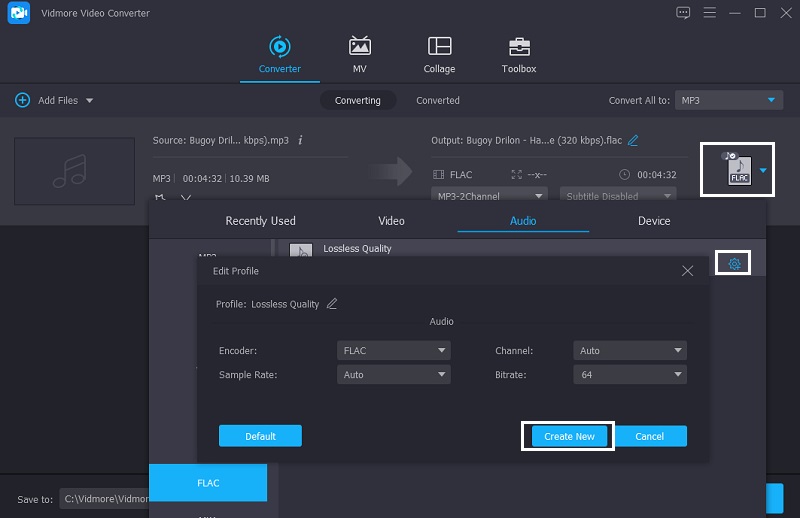 Step 4: Convert the FLAC File
After you've entered the bitrate for your audio file, click the Convert All button to compress it. Everything else is a simple task after a few seconds! To conserve space, your file has been compressed.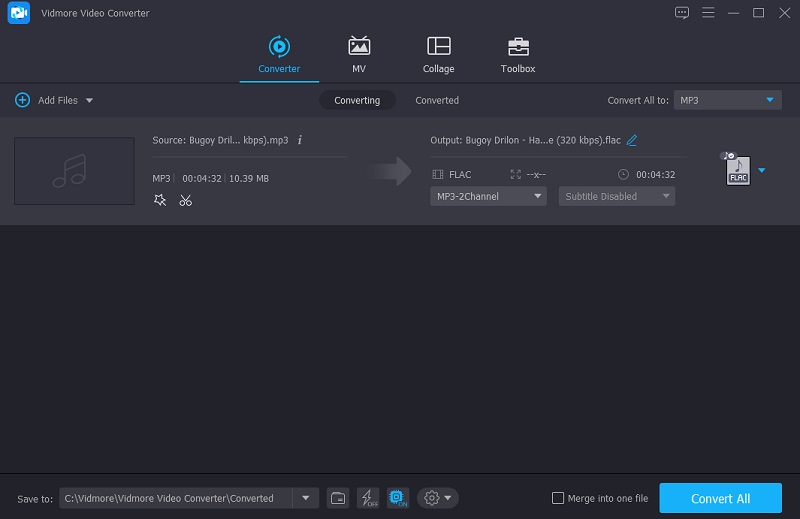 2. AConvert
If you don't have enough space on your device and genuinely need to compress your FLAC files, you may use an online program. The AConvert is one of the most widely rated audio compressors on the internet. Its principal purpose is to modify the file format. If you wish to reduce the file size in the meanwhile, you may change the compression settings. It's a straightforward and risk-free procedure. This online platform enables users to convert FLAC files to various formats while keeping the original file quality. Take a look at the method below to discover how AConvert works.
Step 1: In your browser, go to their URL, and the website's homepage will appear. To add the file to the website interface, choose the Choose File option.
Step 2: Following the successful addition of the FLAC file on the main interface, choose the FLAC file on the Target Format. Then, for your FLAC file, select the appropriate bitrate.
Step 3: After you've finished making changes, click Convert Now to begin exporting and compressing the file. You may watch the process development and then download a smaller version of the same file.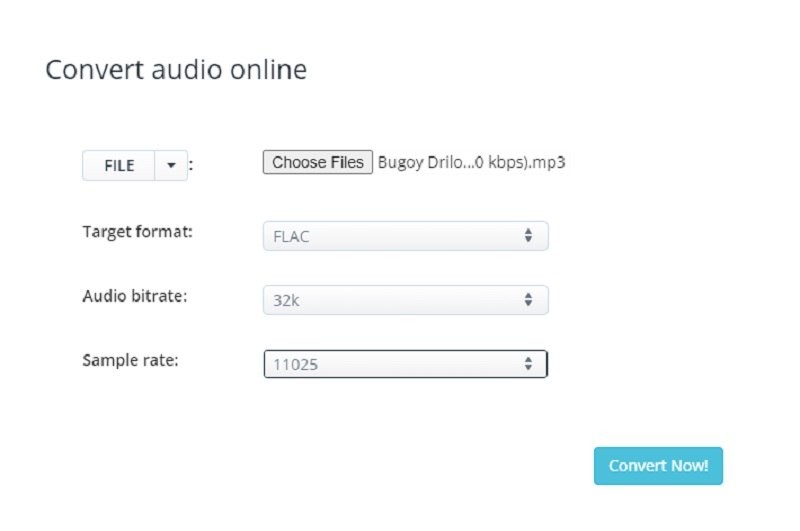 3. Vidmore Free Video Converter
Another easy-to-use browser-based audio compressor is the Vidmore Free Video Converter. This web tool is incredibly user-friendly and is also a user-friendly app. It is also capable of compressing your FLAC file without difficulty. That is why most users are captivated by this simple-to-use tool. Because we all know that web-based applications have restrictions, particularly when it comes to conversion. This online software has an edge. It may convert indefinitely. And, to provide you with additional information on how to reduce the size of your FLAC file, here is a simple instruction below.
Step 1: Go to your search engine and type in Vidmore Free Video Converter, then click the Add Files to Convert and download buttons to receive the app's launcher.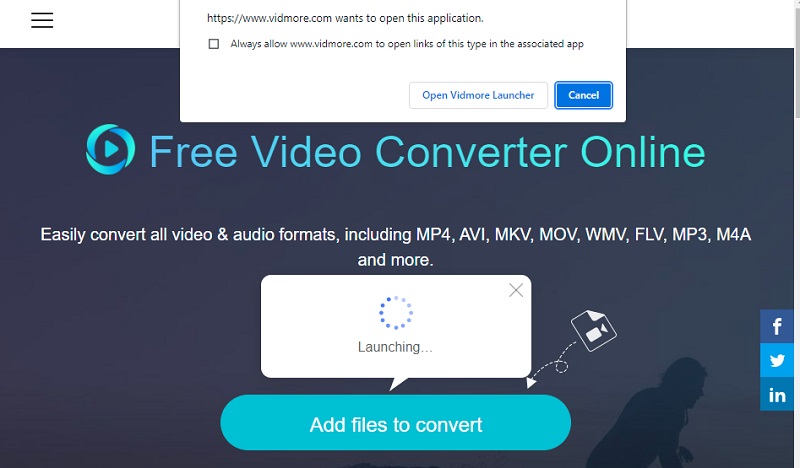 Step 2: When the launcher is activated, it will open a folder holding your files and then import the required file.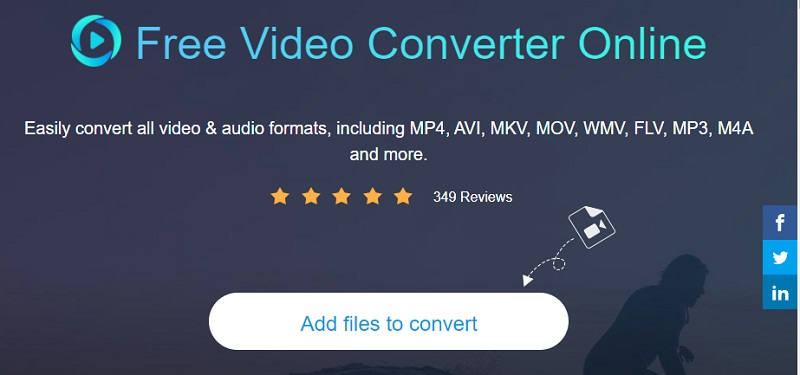 Step 3: Then, choose the FLAC format by clicking the Music button. Then, click the Setting button and select the lowest value from the Bitrate drop-down option. Then, press the OK button to save your changes.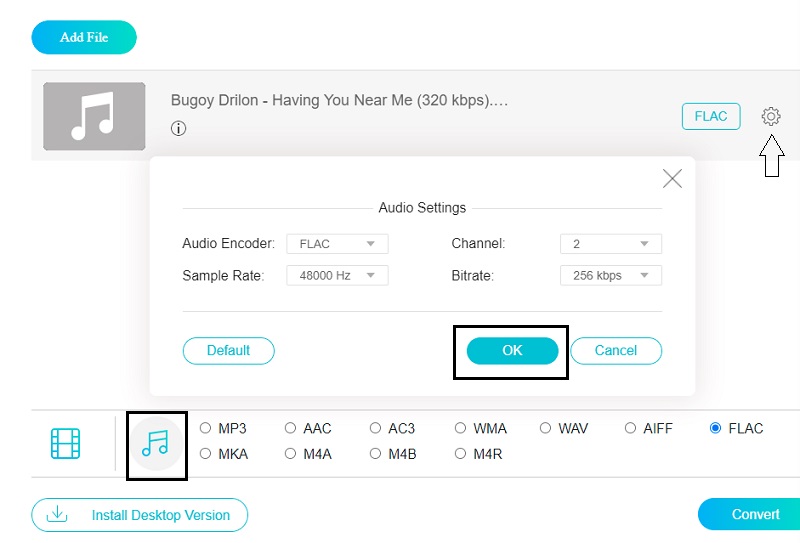 Step 4: After you've completed the steps, click the Convert button, which will display a folder where you may choose the file's destination and click the Select Folder to convert it.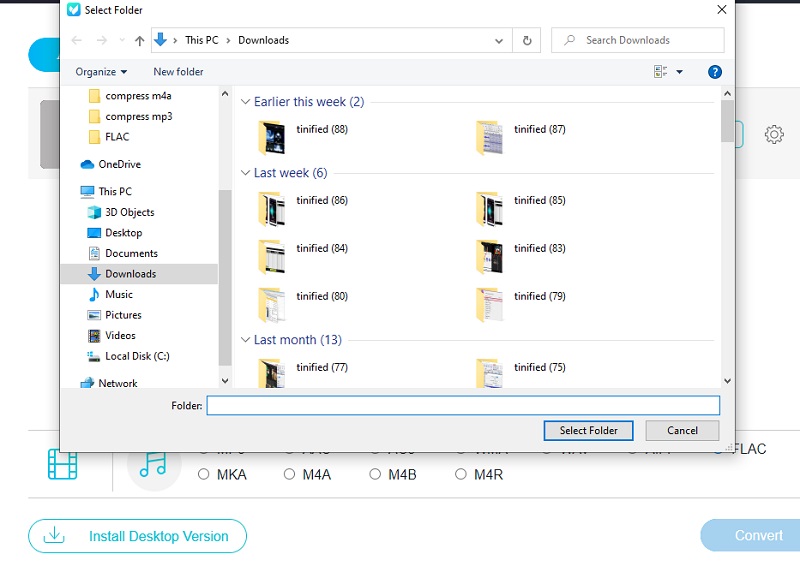 Part 3. FAQs About FLAC Audio Compression
Does the compression level of the FLAC have an impact on the quality?
FLAC is a lossless compression format. As a result, FLAC's compression setting affects the file size, not the audio quality.
What is the ideal FLAC compression level?
FLAC's standard compression level is Level 5, which achieves the best compromise between file size reduction and playing performance.
Does the compression level of a FLAC file impact its quality?
Yes. The encoding level determines how much of a file's size is reduced and how long it takes to do it.
Conclusion
With the help of this post, you will not run out of space on your device. You can quickly minimize your most loved files using FLAC audio compression techniques. Therefore, if you want to keep your FLAC files, begin to compress your FLAC files now.