AI Retouching: Make Your Images Stunning with 5 Tools
Several decades ago, artificial intelligence was already well known. It is particularly well-known for the various devices and equipment that aim to make people's lives easier. You can now improve the quality of an image with just a few clicks due to current advancements in artificial intelligence, which are also being employed in image enhancement. You can find these enhancers in a variety of locations around the internet. There are online and offline versions available. Make sure that you complete reading this piece in its entirety if you are interested in learning about some of the AI photo retouching tools that are now available.

Part 1. What is AI Photo Retouching?
The innovative application of AI is a very recent idea. Image editing software vendors have begun incorporating AI techniques to assist users in realizing their creative potential. Some of them claim to be an all-in-one solution for editing photographs. The focus of others is on a particular activity. You can locate the AI picture editor that works best for you using this list.
Part 2. Best AI Photo Retoucher
1. Vidmore Free Image Upscaler Online
Vidmore Free Image Upscaler Online is our first recommendation for the best artificial intelligence photo editor that you can get on the web. Improving an image's overall quality and looking good is its primary focus. Because this online picture retoucher is powered by artificial intelligence. You won't need to be concerned about controlling the interface; it will take care of everything for you. In addition to the artificial intelligence that does the entire operation, Vidmore Free Image Upscaler Online triumphs compared to its competitors in its adaptability. In addition to being compatible with computers running both Mac OS and Windows, it is also open to various picture file types. Because of this, users do not report having any difficulties while utilizing this program.
And to wrap things off, you should have faith in this image retoucher. Because it does not retain duplicates of the images you upload to that site, you can have faith in its reliability. The instructions provided here are meant to serve as a guide for you as you learn how to use the Vidmore Free Image Upscaler Online platform.
Step 1: Locate the Upload Photo option in the middle of the window when you arrive at the Vidmore Free Image Upscaler website. To continue, please click this button. After displaying the folder that contains your documents, choose the relevant image from the collection.

Step 2: If the application were to display the image on your desktop computer, it would display both the original and most recent versions of the image. You can also select the desired level of zoom via the menu titled Magnification.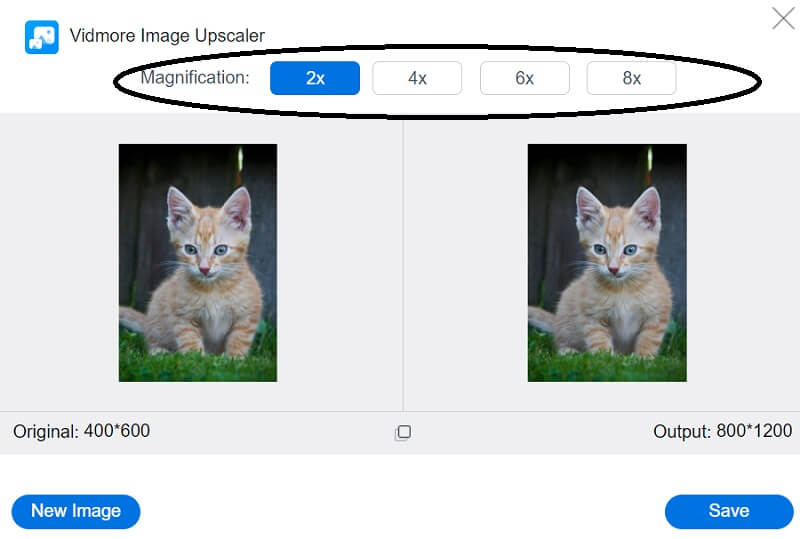 Step 3: After deciding whatever level of Magnification to use, scroll down to the bottom of the website and click the Save button. The following thing to do is to remain still for a short while the picture is being uploaded.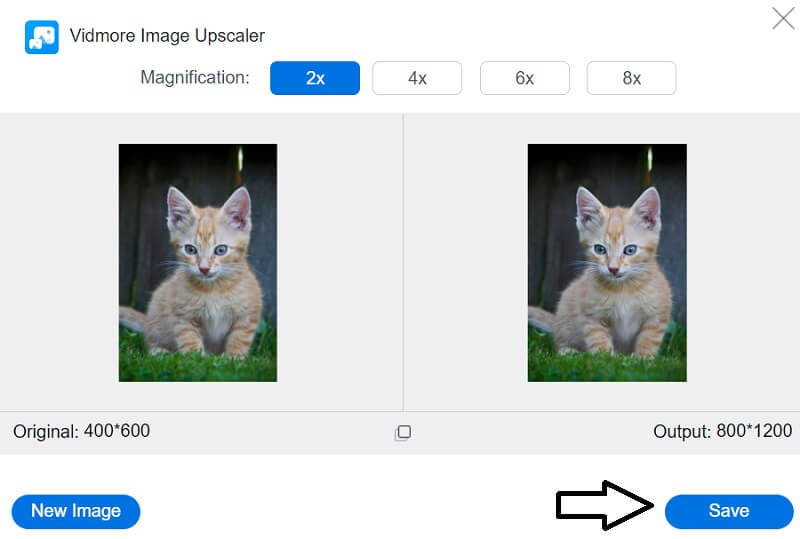 2. Luminar AI
Luminar AI is one of the influential names in AI photo editing. Luminar is a picture library and photo editor powered by AI and allows for manual editing. It offers specialized tools for taking landscape and portrait photographs. The software is based on templates, and you can save the alterations you make to one photograph and then use those same adjustments for the rest of the shoot. It is the ideal solution for photographers who do not wish to subscribe to Adobe but still desire complete creative control over powerful effects. Luminar AI is designed to function as a plugin for those already familiar with Adobe products, which means that you may utilize Lightroom and Photoshop.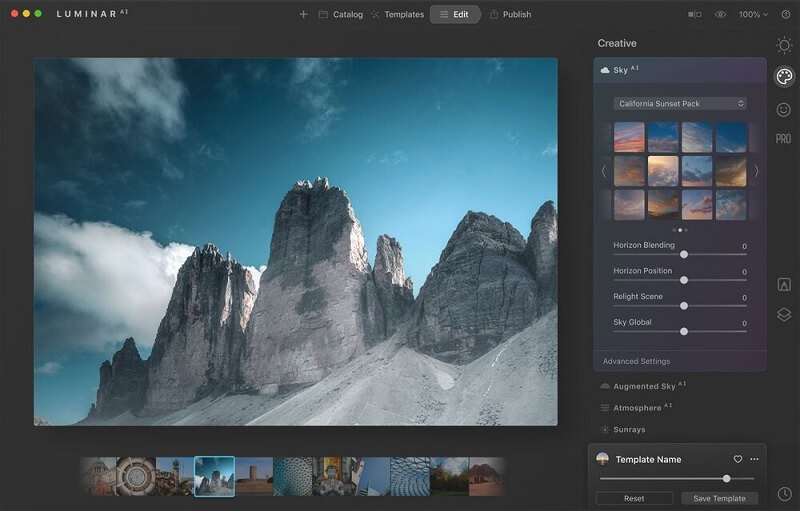 3. Photoshop
A roundup of artificial intelligence photo editing tools could not be complete without Adobe Photoshop. Photoshop is the industry standard, and all other photo editing programs are judged against it. Photoshop should be at the top of your wish list if you intend to take your photographic interests seriously. If taking photographs is something you do just on occasion, then purchasing a subscription might not be the best use of your money. Adobe offers three artificial intelligence machine learning platforms: Skin Smoothing, Artifact Removal, and Style Transfer.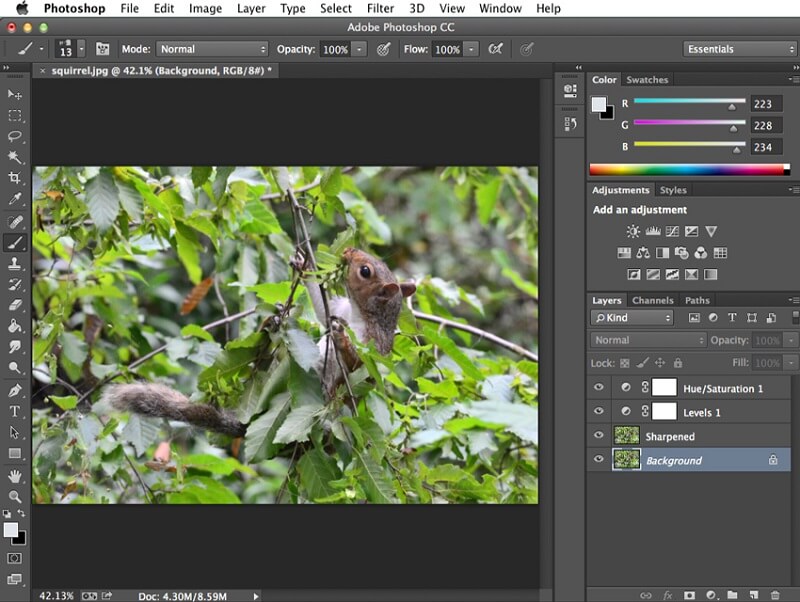 4. Aurora HD
Skylum's Aurora HDR is an artificial intelligence (AI) enhanced HDR image compiler. You have complete control over the LUT matching, hue grading, and detail-enhancing processes. The interface is intuitive and straightforward to use. The photos produced as a result of saving setups and applying them to many files at once are of excellent quality. A new technology called HDR Smart Structure has made a significant improvement to the method one may work with the organization, features, and sharpness of an image without causing excessive artifacts, which can ruin even the most stunning HDR photograph.
Suppose you are a photographer specializing in real estate or design. You are looking for an excellent program to work through the minute details of your photographs. In that case, you should consider using this free alternative to Photoshop because it can fully meet the requirements that users have.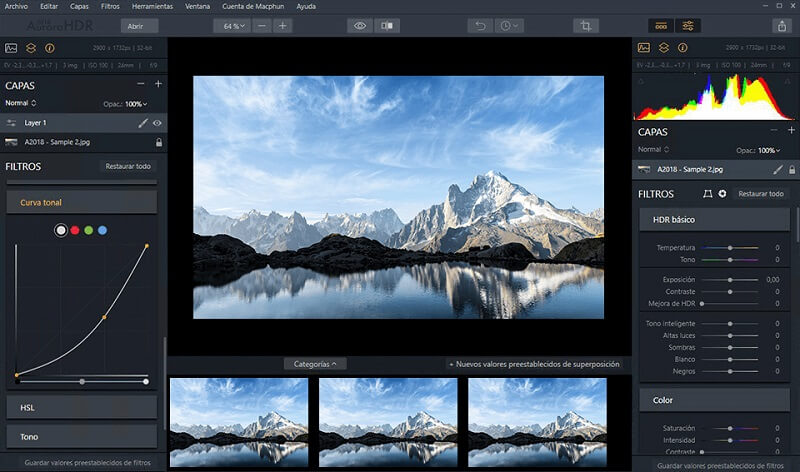 5. Pixlr
Users will be blown away by the professional-caliber edits you can produce with Pixlr X. It employs intricate algorithms to erode the background. And it removes even the slightest distractions in photographs so the viewer may concentrate on the primary subjects of the image.
The use of AI in photo editing is unquestionably helpful for improving any given photo while retaining its original aesthetic qualities. Using this program, you may make instant adjustments to the colors, the sharpness, the blurring, and the vignetting of your photos. This automatic picture editor gives you access to a variety of editing options, including custom adjustments and settings for vibrance, highlights, and shadows.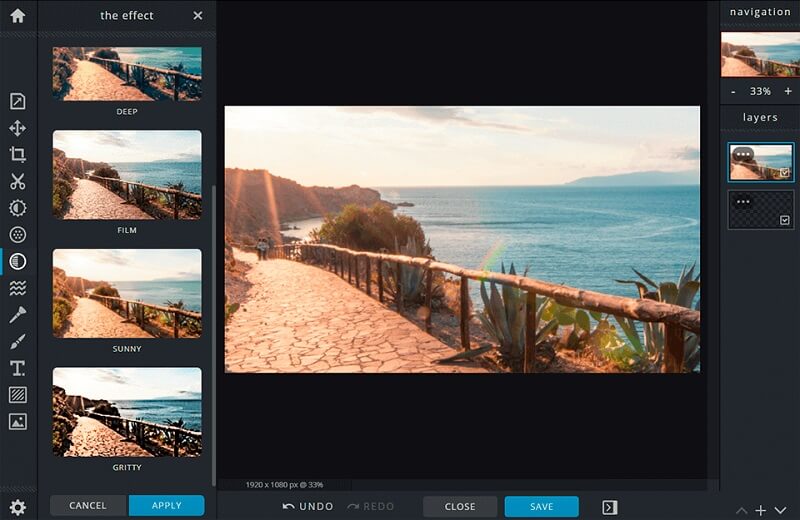 Part 3. FAQs About AI Photo Retouching
What sets Luminar apart from Aurora HDR in terms of its capabilities?
The primary distinction between these two products that Skylum offers is that Aurora HDR performs exceptionally well when combining multiple images. And it is intended for more enhanced detailed information and toning. In contrast, Luminar enables users to begin editing and advancements with single exposure levels and facilitates editing that is more stylistic in nature.
Is Luminar preferable to Lightroom?
The editing procedure in Luminar is significantly quicker than that in Lightroom, which is the primary distinction between the two programs. Luminar also has a considerably simpler UI to use than Lightroom. It has artificial intelligence that you can turn on with just one click. It is beneficial for experienced photographers.
How does AI apply to photography?
After that, the AI software will provide you with various options to help you take what it considers the most fantastic image possible. As a result, it renders an image comparable to those produced by skilled photographers. They have programmed it to recognize activity photographs and guide when you should use a shorter time.
Conclusions
The realm of AI retouching encompasses much ground. You may retouch and improve the quality of your images by using online tools and software for bulk AI photo retouching. Vidmore Free Image Upscaler Online, Luminar AI, Photoshop, Aurora HD, and Pixlr. These programs make it possible for you to edit your photos in batches.