Optimal Guide to Remove Background in Photoshop in Four Ways
By far, Photoshop is the leading world's photo editor. This program can help in photo enhancing and photo background removal in the fastest and easiest way possible. It can handle simple background removal like photos with a solid background such as white or black. More importantly, it allows for complex background removal.
That is especially true if you remove background from an image with a checkered background. In some cases, there are solid background objects which are not easy to deal with. In line with this, complex pictures, including human hair and animal fur, need extra effort to refine edges. Photoshop is perfect for such scenarios. That said, we will introduce four ways how to remove the background in Photoshop and the most simple alternative for easy background removal.

Part 1. How to Remove Background in Photoshop
Eliminating image backgrounds is not difficult when you have the right tool. When talking about photo editing, no doubt about the bells and whistles of Photoshop. You'll love it even more because it does not only allow you to delete the white or remove the black background. Removing complex backgrounds like the checkered background is deemed impossible to remove.
The same goes with a foreground with various objects and details on its background. Fortunately, Photoshop is integrated with a handful of helpful cutting options, including magic wand, quick selection, lasso, pen tool, and so much more. Henceforth, we will introduce you to the four best ways how to remove the background of a picture in Photoshop.
Method 1: Object Selection to isolate the foreground from the background.
Object Selection allows for isolating an area, an object, from its background. Aside from solid objects, it can also select textures and patterns. Best of all, you can refine the edge to get your desired results. Now, here is how Adobe Photoshop removes background using this method.
Step 1. Run the Photoshop app and head over to the Object Selection Tool in the Toolbar on the left side menu.
Step 2. Right-click on the Quick Selection Tool and select the Object Selection Tool option.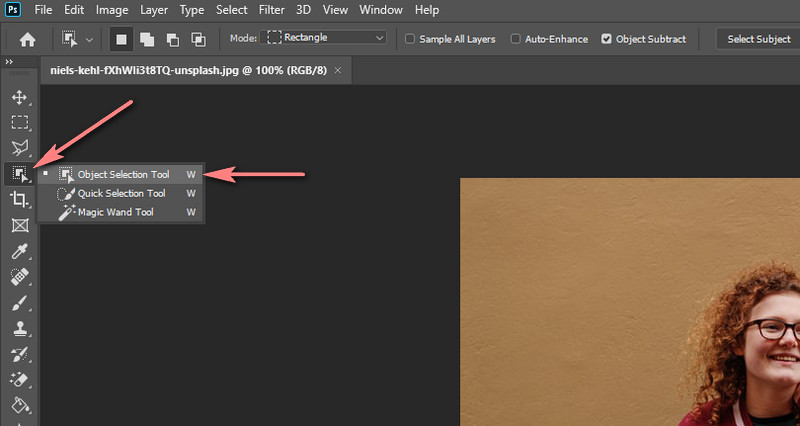 Step 3. Annotate a rectangular selection around the object you are trying to separate the background from. Then, cut out the image and place it on another background.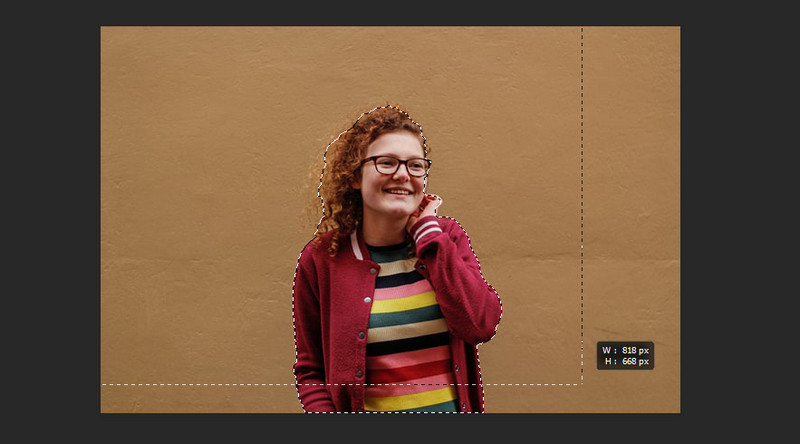 Method 2: How to erase background in Photoshop with Magic Wand Tool.
Using the Magic Want tool, you can quickly select a solid-color backdrop. This feature is also perfect for pixel selection and makes the process easy and quick. You may refer below to learn how one of the Photoshop elements removes the background effectively.
Step 1. Run the Photoshop app and open the image file you want to modify.
Step 2. Since Magic Wand Tool is nested with Quick Selection Tool, click on the Quick Selection Tool and choose Magic Wand Tool.
Step 3. Select a method between background and subject selections at the upper right portion of the interface. If the image has a solid-colored background, you should choose the Background Selection option. On the other hand, choose Subject Selection for images with multiple colors.
Step 4. Refine the edges and apply a new background as you like.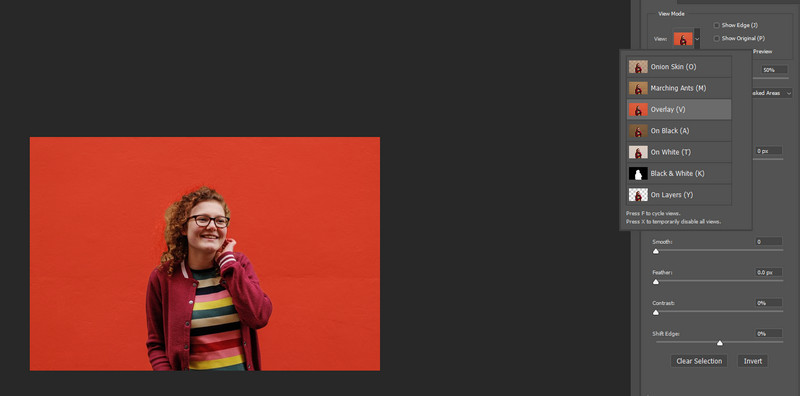 Method 3: Clear background in Photoshop using Lasso mode.
For a painless and quick selection of subjects from an image, Lasso mode is the best feature to use. In other words, it thrives where there are simple edges without too many curves and bends on the subject. Say, objects like human hair, animal fur, tree branches. These are indeed a nightmare for lasso tools. Lasso tools come in three types: lasso tool, polygonal lasso tool, and magnetic lasso tool. Each with unique function for object selection.
There is for free selection, shapes or flat edges, and automatic edge detection. Now, here is how Photoshop removes background color using the lasso tool.
Step 1. Launch the Photoshop app and import the image file to be modified.
Step 2. Right-click on the Lasso Tool option on the Toolbar and select between Lasso, Polygonal Lasso, and Magnetic Lasso tools. After that, trace the subject in the image.
Step 3. After that, you can add or union select, subtract initial selection, or intersect selection according to your requirements. By then, you can perform operations like cut, copy, and color, depending on your needs.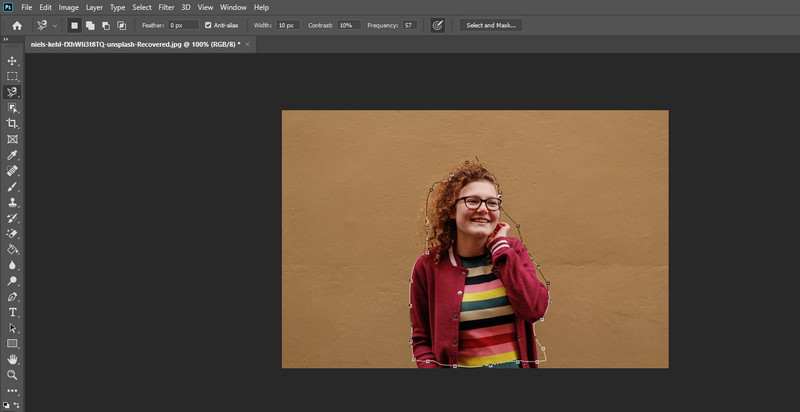 Method 4: How to get rid of the background in Photoshop using Pen Tool.
With Pen Tool, you can create complex selections, masks, and objects. This feature will be your go-to tool when segregating product images from their background. Using this tool, you may also select an area of a product image and change its color or background according to your liking. The best part about this selection tool is that the shapes created can be manipulated however you want. Or, cut a person out of a background in Photoshop, especially with complex details.
Step 1. Open Photoshop and import the image file you wish to edit to start.
Step 2. Select the Pen Tool on the Toolbar. Once the Pen tool is active, click the gear icon on the right side of the top toolbar to customize the thickness and color of the path you create.
Step 3. After that, trace the object you want to separate from the image's background. Click anywhere, followed by clicking along the edge a little further to make a second point.
Step 4. Once you create a path for the object or shape, you can create a perfect cutout of the subject or object.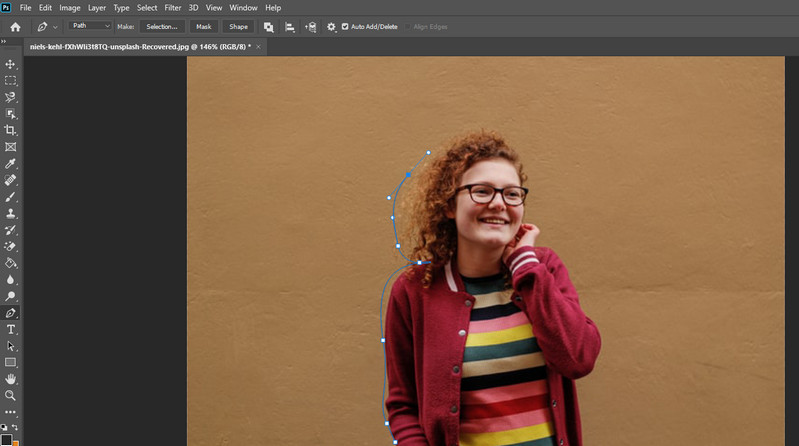 Part 2. Best Simple Alternative to Photoshop
Without a doubt, Photoshop can help you make the background out of a picture or an image. However, first-time users find it complicated to use. Also, editing photos using this tool is difficult if you are not advanced in photo editing. Here we have a simple recommendation to help you remove background from an image instantly. The app is called Vidmore Background Remover Online.
It is a great alternative to remove the background in Photoshop or any solid-colored background. In just a matter of seconds, you can have the background of your photo removed. You are not required to download software or even tweak complicated settings.
Furthermore, you can change the background to other solid colors or make it transparent. Not to mention you can resize the subject, flip upside down or sidewards, and rotate to your desired angle. All in all, it comes with an instant background removal tool while granting access to photo editing tools alongside. Gain knowledge about how to take the background out of a picture in this Photoshop substitute.
Step 1. Access the background remover program
First off, go to the application's official website using a browser on your computer. Type its website name on the address bar to reach its main page.

Step 2. Import an image file
Drop the photo into the upload area of the program or click the Upload Portrait to import your image file. The image's foreground will be isolated from the background immediately after the successful upload.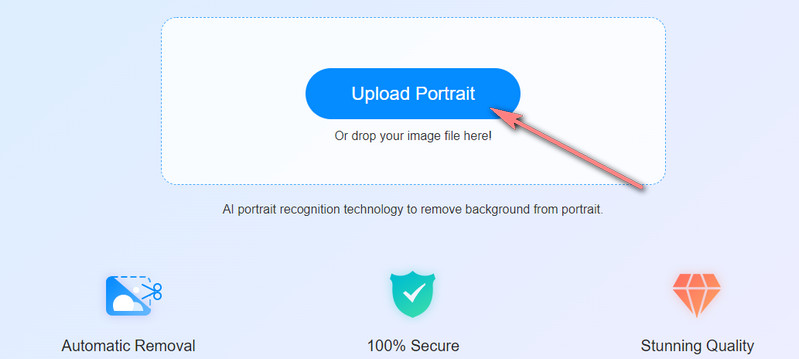 Step 3. Change the background
After removing the background of the image file, go to the Edit tab. From here, you can change the backdrop to solid colors like black, white, green, etc. Yet, if you wish to remove the white background in this Photoshop alternative and make it transparent, choose Clear BG from the menu.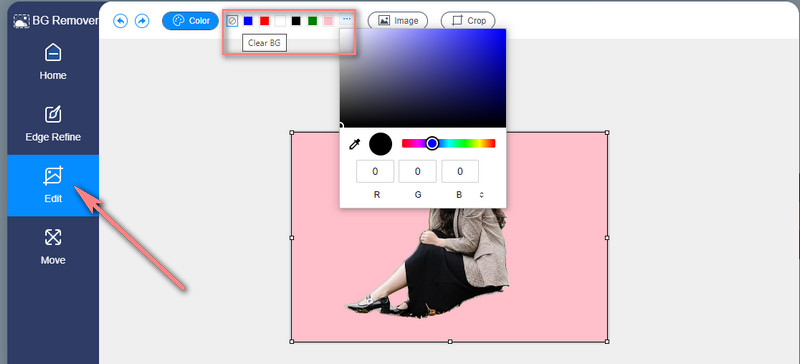 Step 4. Save the edited photo
Once the background is removed and replaced with another background, you can now save the final version of the image file. Simply click the Download button at the lower portion of the interface. You may also choose to process another photo by clicking the New Image button.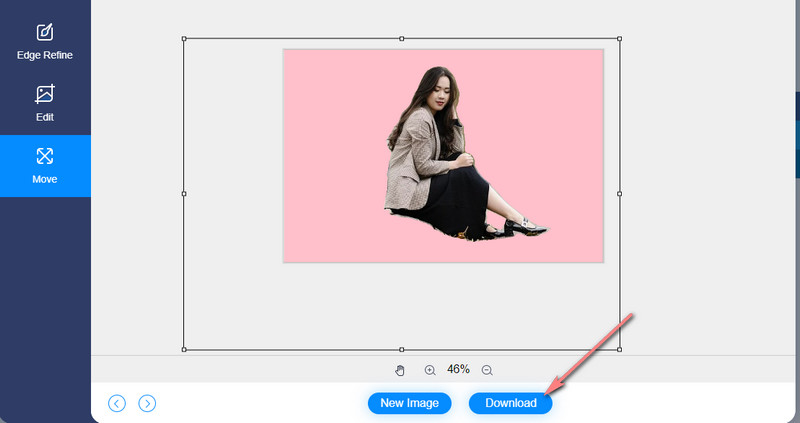 Further Reading:
How to Use Google Photos to Make a Movie
Top Five Best Photo and Video Collage Maker Application
Part 3. FAQs on Removing Background in Photoshop
How can I remove the black background in Photoshop?
As mentioned earlier, Photoshop is the world's leading photo editor. It is hailed as a powerhouse for manipulating pixels and photos. More importantly, it is renowned for its ability to remove background, either solid or complex backgrounds. In other words, you can delete any solid background, black or white. In fact, it comes with quick actions, and one of them is the Remove Background function.
Can I remove a background in Photoshop in one click?
Yes. You can either utilize the Remove Background function or the Magic Eraser Tool. Yet, if the photo has complex details or background, you may need to soften some edges.
How do you make an image transparent in Photoshop?
Make a copy of the original image and create a new layer. Paste the copy to the new layer afterward. Then, hide the background layer by clicking the eye icon. Now, hit the Remove Background nested in the Quick Actions in the Properties section. The tool will remove the background. Next, to retain the transparency of the image file, save the image file as PSD or PNG file.
Conclusion
Photoshop is indeed a fantastic tool to process images in many different ways. Now, it is easier to remove background from images in Photoshop using the guidelines above. Yet, suppose you find this program difficult to use and navigate. In that case, a simple substitute like Vidmore Background Remover Online is your best choice. With it, you don't need to spend a lot of time learning the tool, and you can remove the background of an image instantly.