How to Make an Image Clearer Online and on Mobile Devices
We often end up with a fuzzy photo, mainly if we take it quickly when we're in a rush. Because of this, we sometimes shoot hundreds of images before obtaining the perfectly focused and clear one to our satisfaction. Because you can use a program online to make the images sharper, you won't have to repeatedly take as many shots of the same thing. In this post, you will learn many techniques that might assist you in producing photographs with higher clarity. In the following sections, read the different solutions on how to make a picture clearer online and on mobile devices.

Part 1. How to Make a Picture Clearer on Desktop
1. Vidmore
Bringing out the clarity in your photographs has never been more straightforward than it is with Vidmore Free Image Upscaler. The automated deblurring capabilities of Vidmore allow it to process your file in only one minute after it has been uploaded. Artificial intelligence improves the clarity of images. In addition, you can utilize this application on any browser that is installed on your device. This function uses an algorithm that was educated using a massive collection of photographs, which you can use. With the help of Vidmore Free Image Upscaler, you can now learn how to make pictures clearer online.
Step 1: You can make a picture clearer by visiting the website's homepage. Click the button that reads Upload Photo, and then navigate to the image you wish to make more transparent.

Step 2: After you upload the picture, you will be offered a choice between many different degrees of the scale to apply to it. Users of Vidmore can magnify photos to a size that is up to eight times larger than the original.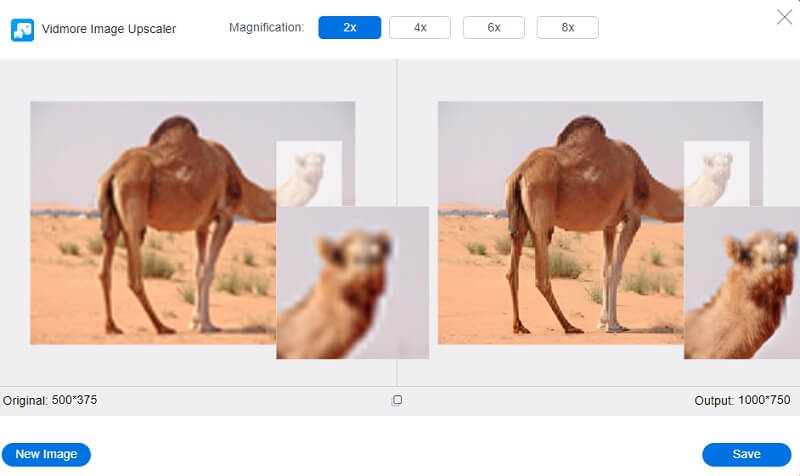 Step 3: If you have already reached the minimum size requirement, you are free to continue storing it on your file. It is not necessary to remove it at this time. Make sure your changes are saved by clicking the Save icon.
2. PicWish
PicWish is a remarkably effective and free web-based program that will assist you in improving the clarity of your photographs. This program uses artificial intelligence technology to provide you with a high-resolution picture that you may further improve into having twice or four times the total number of pixels. You may convert your pixelated images into high-definition ones with a single click, and the process is seamless. You can immediately make a fuzzy picture clear with PicWish, regardless of whether the image is of a person, a product, or a graphic. In addition, this application provides various functions that will come in handy while you are working on your picture editing project.
Step 1: Go to the website associated with the picture enhancer utility. You may access the interface and click the Upload Image button to load the necessary photograph.
Step 2: After determining the level of sophistication that you should apply to your images, click the Apply button.
Step 3: You may save your work by clicking the Download option when you are finished.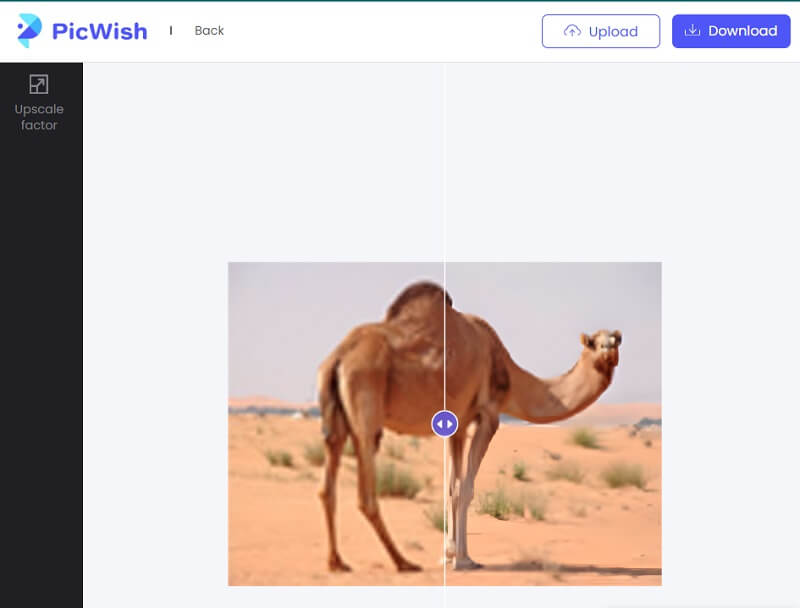 3. VanceAI
Using the VanceAI image enhancer, you may improve the clarity of your photographs. With the assistance of its deep learning function, you will be able to get a distinct image in a matter of minutes. The deblur AI that this application employs has recently developed algorithms for eliminating motion blur, making it simple to correct photos that are out of focus. By using this program, you may take a picture of lower quality and turn it into one of higher quality by understanding how to make a photo clearer online.
Step 1: The process of using Vance AI is a simple one. To denoise an image, you need to load it with the photo from which you want the noise to be eliminated and then hit the Start to process button.
Step 2: This online tool for making the picture clearer will show a preview of the modifications made to the audio file after processing the task and decreasing the noise.
Step 3: You are free to download and keep the photo whenever you are satisfied with how it turned out for you.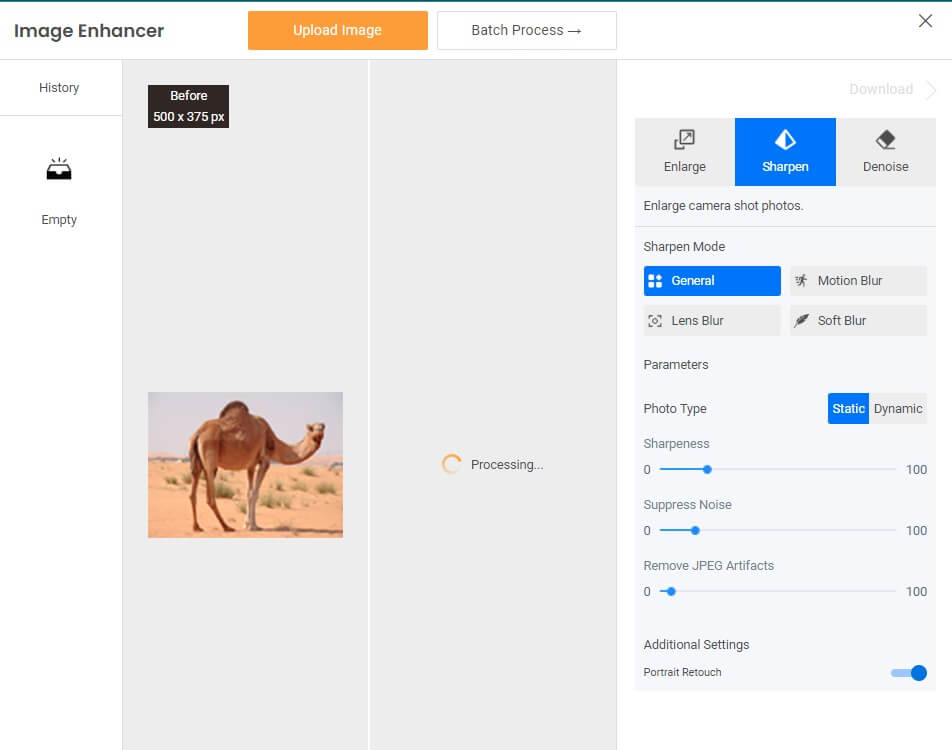 Part 2. Make a Picture Clearer on iPhone and Android
1. Enhance Photo Quality
The sharpening feature in the Enhance Photo Quality app, which you can download from the Google Play store, is among the most powerful currently accessible. Anyone who wants to edit their blurry images should download this software since it is effortless and has all the necessary tools. However, it is advisable to make a few tweaks and then examine the picture to see how the changes turned out. When sharpening tools are used too aggressively, picture artifacts may be produced, detracting from the image's appearance as a whole. Much like most other applications, the app has an advertising banner that will appear on the lower part of the screen. You can put up with a tiny bit of annoyance if it means getting something for free.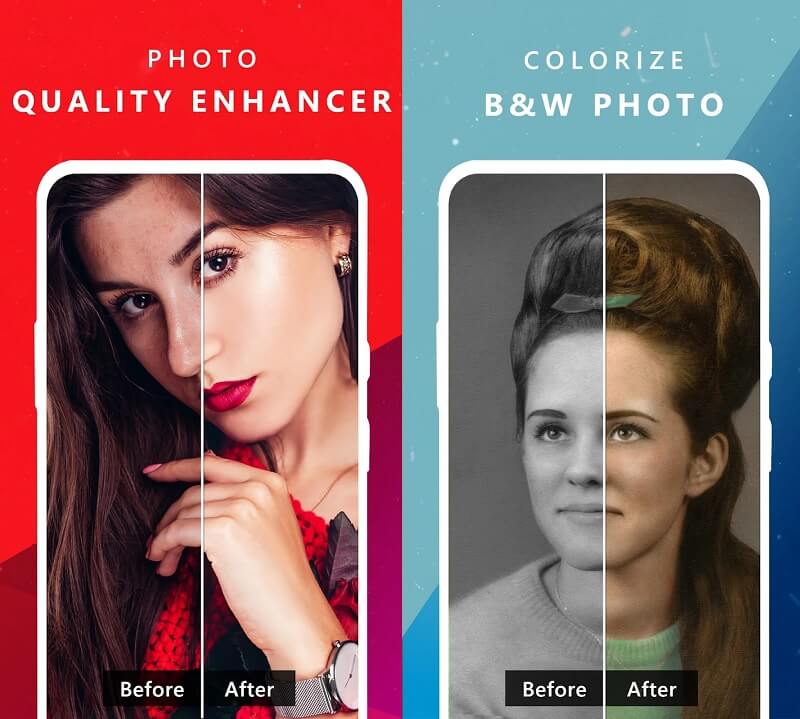 2. Vividit Photo Enhancer
Vividit is a software available for iOS and Android that can correct blurry photographs with only one click. It features artificial intelligence technology that enables users with no professional photography knowledge to instantly improve the resolution of their images with just one swipe. This software comes with a collection of features, some of which are utilities, all in one convenient package. It can upscale photographs, restore pixelated images, fix blurry photos, and eliminate anything from the background of a photo you do not want. You can get it for free, or if you prefer the paid version, you may try it risk-free for three days.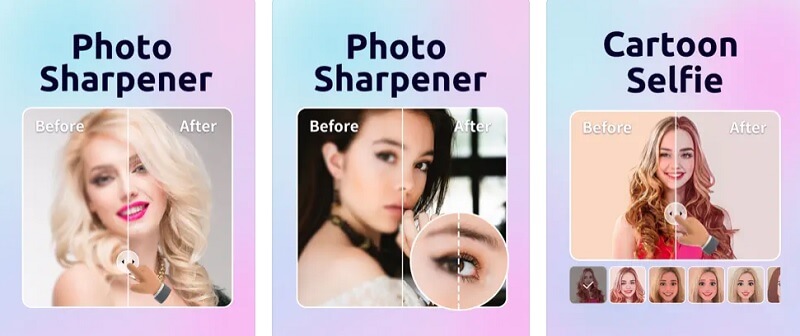 Part 3. FAQs on How to Make a Picture Clearer
Is it true that images with a more excellent resolution are better?
If the resolution is higher, there will be more pixels per inch. It will result in more pixel information, providing a picture of higher quality and more detail. Images with fewer resolutions have few pixels; if those few are sufficiently big, they might become apparent in the image. Images with higher resolutions have higher pixels.
Which format results in clearer pictures?
JPG is the apparent option for photograph files since it has a nominal file size. GIF is the standard format for graphic pictures; however, indexed color is not often used for color photographs.
Which one is clearer to see, JPEG or PNG?
PNG format is more precise. The fact that the compression of PNG is lossless, as opposed to JPEG's lossy compression, is the most significant benefit of using PNG over JPEG. It means that the image's quality is not degraded when it is opened and saved several times. PNG is also good at handling pictures with great detail and contrast.
Conclusions
Since you know how to make a picture bigger and clearer, there is no need to take your pictures again and again. You are responsible for choosing this point. You can choose the tool you want to use in this situation.