Photo Background Editor Apps for Android and iPhone
Posting selfies on social media sites is widespread nowadays. People, especially today's generations, are very hands-on in making their images flawless and attractive. But have you experienced having a picture that is not good in the eye? It is indeed unavoidable, especially if you are not a skilled photographer. But thanks to apps that are created nowadays, there is still a chance to turn an unattractive photo into an attractive one. With that, we reviewed some of the apps for editing photo backgrounds on Android and iPhone.

Part 1. Photo Background Editor App for Android and iOS
To find the best apps for editing a photo's background, you may need to watch each app's features, strengths, and weaknesses.
1. Superimpose Background Eraser
In terms of editing the background of a photo on an iPhone, one of the most dependable applications is the Superimpose Background Eraser, which is now accessible for installation for your iPhone device. With the assistance of Superimpose, you can easily edit the background of any picture in a couple of moments and even make it seamless with a single touch of the screen. Additional features include easy image editing skills to assist you in improving your photographs, such as cropping, altering effects and filters, and even bringing a new background to your images.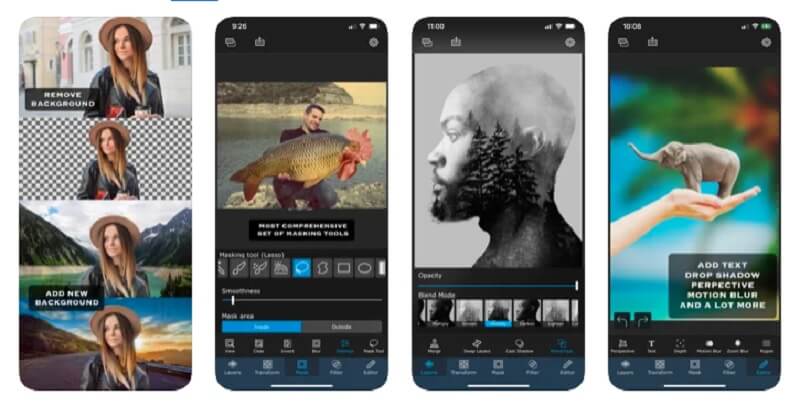 Pros of Superimpose:
You can access it even if you are a beginner.
It has an intuitive interface.
It offers other editing tools to enhance the image quality.
Cons of Superimpose:
It produces poor-quality output.
It contains some ads.
2. Magic Eraser Background Editor
Magic Eraser Background Editor is an Android and iOS application. This program enables you to edit the background of any image quickly. People will find it much quicker to edit the image parts that they don't want. And replace them with something more imaginative if they have the assistance of the magic wand. This tool also offers a user-friendly interface that helps users control their images. Unlike other photo editors on social media, the Magic Eraser supports image downloading using a high resolution.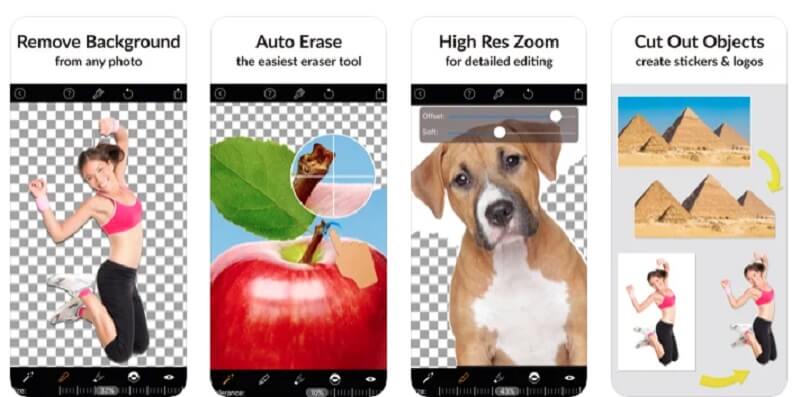 Pros of Magic Eraser:
The interface has been carefully designed to maximize performance and effectiveness.
It allows users to clip off pictures, labels, and stickers.
Cons of Magic Eraser:
It is necessary to pick the spot before the auto removal process can begin.
The tools are limited if you only avail of the free trial.
3. Facetune
Facetune is a picture background editor application that offers various modifying options. It is only available for download on iPhone devices at this time. Facetune allows you complete control over the editing and retouching of the background, allowing you to produce beautiful photographs. In addition to editing the backgrounds, you can apply effects and filters. However, like with the rest of the program's editing tools, you must first pay to access them. This interface is simple to use and comprehend, making it appropriate for first-time learners.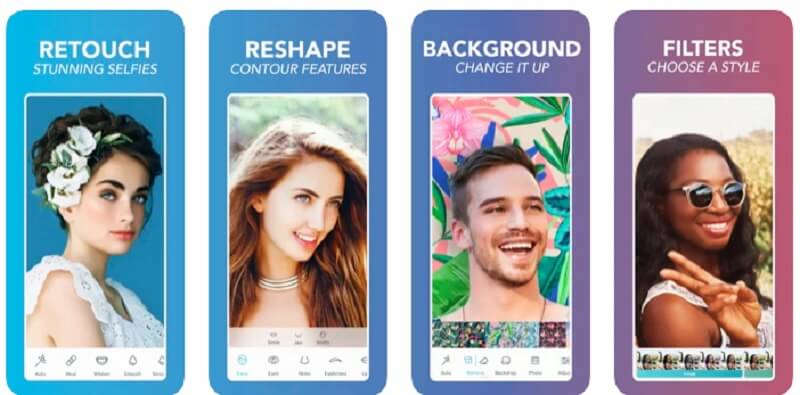 Pros of Facetune:
It has simple-to-use image-editing tools.
It cleans all of the dirt off of the photographs.
Cons of Facetune:
It contains a lot of ads.
4. Simple Background Changer
Simple Background Changer is widely regarded as one of the most significant background editing applications for Android. Its users may edit the background of their photos by selecting one of the background themes accessible inside the program. Alternatively, you may create a new background using a picture from your device. Furthermore, it also has plenty of essential functions, such as various brush kinds and softening effects.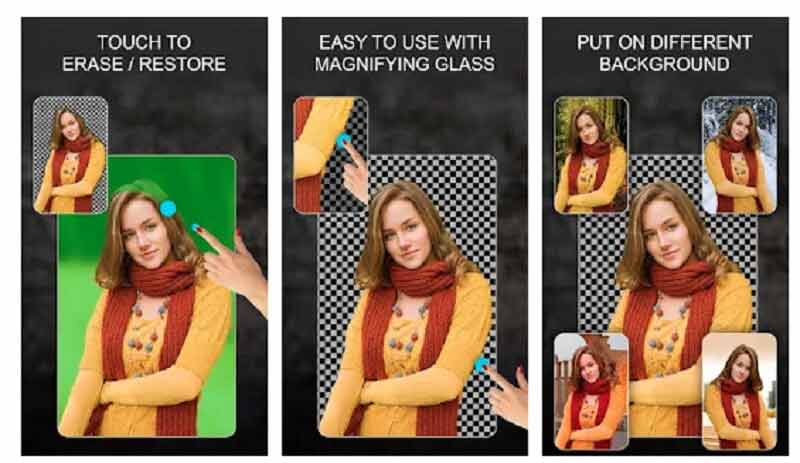 Pros of Simple Background Changer:
It includes a large number of brushes for picture manipulation.
It offers free backgrounds for your images.
Cons of Simple Background Changer:
There is a watermark for the edited image.
Part 2. The Best Background Editor Online
Most users are looking for a convenient photo editor they can use. And the most suitable for them is an online tool. Vidmore Background Remover Online is a background photo editor that you can modify your images online. It means there is no need to acquire another application on your device. What makes this photo editor different from others is its availability on all devices such as Windows, Mac, Android, and iPhone.
It also immediately removes the background of your images in a snap. Thanks to the artificial intelligence that was programmed into this app! With that, you will not have a hard time editing the background of your images. Here is a guide on how it edits the background of an image.
Step 1: In your URL bar, type and navigate to Vidmore Background Remover Online. Click the Upload Portrait icon in the center of screen and go to the image you desire to be used.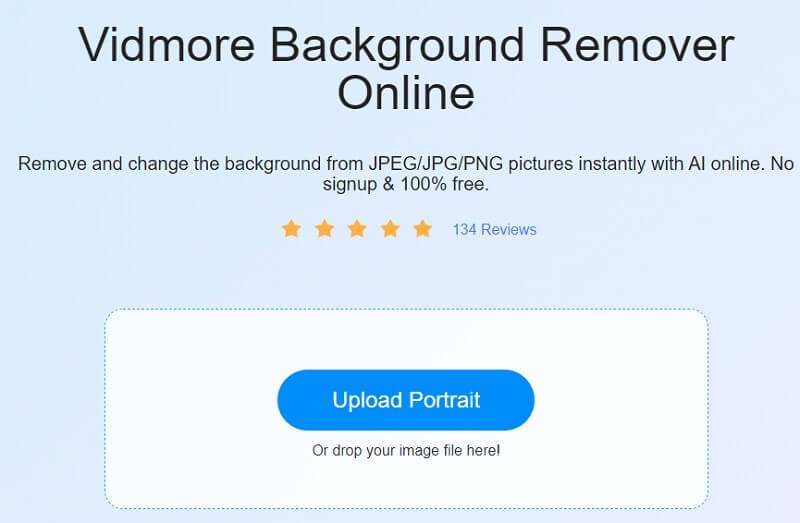 Step 2: After sending your picture to AI, it will instantly remove the background. So you may start working on it right now. To continue, click the Edit button in the screen's upper-right corner.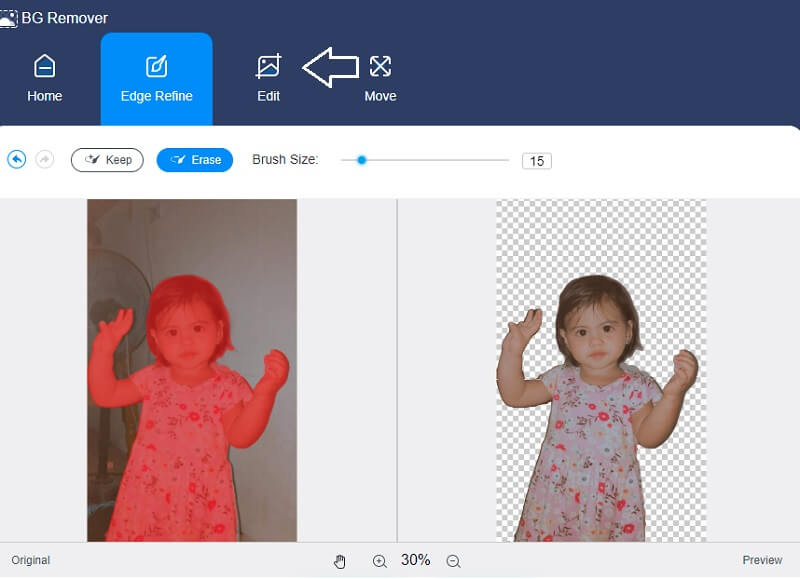 Step 3: Following the selection of the Edit button, a new screen displays, which has more editing options. The colors you choose for your image's top portion will act as a guide for the following phases of image building. Plus, you can incorporate a background picture into your image.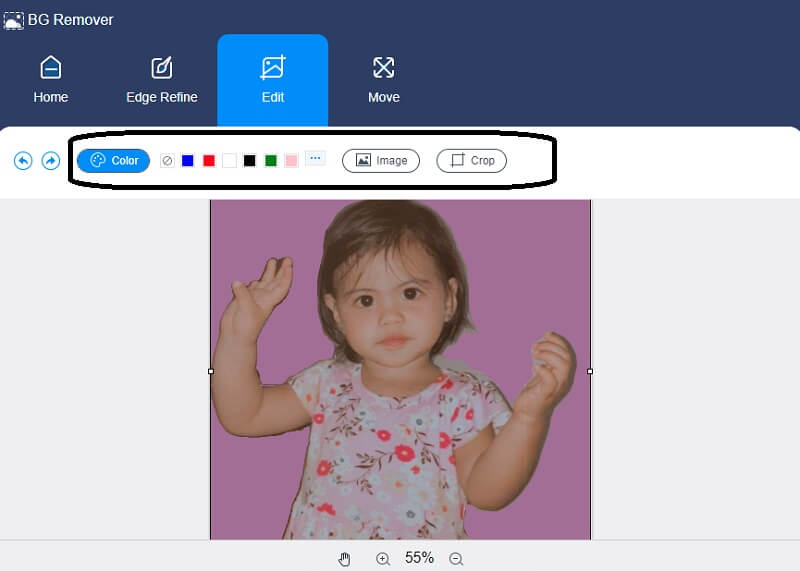 A certain degree of resizing is possible with the Crop tool. It lets you choose the proper picture size from an onscreen drop-down list.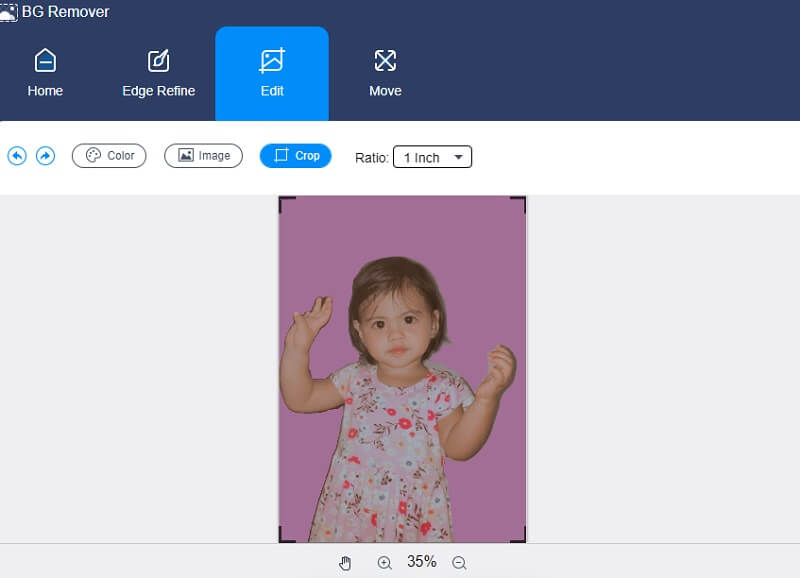 You can make the necessary adjustments to your picture by dragging the slider to the desired position. Choose the Move option from the drop-down menu. By tapping on the Triangle symbol, which is positioned to the side of the image frame, you may turn the photo around. You may change the picture's location on the screen by modifying the scale value on your computer.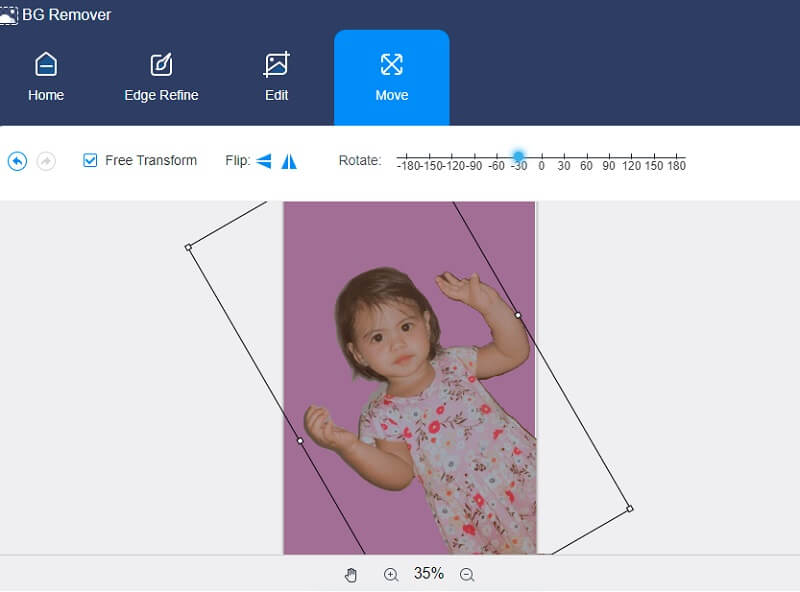 Step 4: You may save your edited image to your device at any time by choosing the Download button from the option at the bottom of the screen after you are through editing the picture.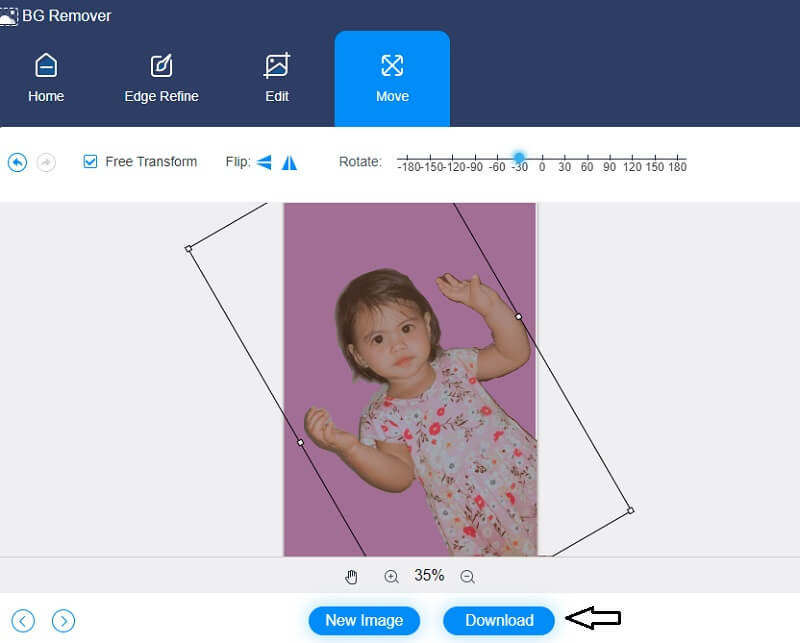 Further Reading:
How to Use Paint to Make Your Images Background Transparent
Remove Your Image Background Using Inkscape (Instant & Free)
Part 3. FAQs About Apps for Editing Photo Background
Is Facetune a free application?
Facetune is entirely free to download and use on Windows and Mac computers. You may use the free tools in Facetune or buy VIP access, which gives you complete access to all of the retouching tools available in the software.
What is the purpose of an eraser tool? What distinguishes it from the Magic Eraser tool?
The magic eraser tool deletes all colors. It is equivalent to waving the magic wand and pressing Delete. You do not need to drag with this tool. Only click once. The background eraser tool enables you to altogether remove the color from the background of a picture or element.
Is the superimpose app free?
Superimpose is available for $1.99 on iOS devices and 99 cents on Android smartphones, respectively.
Conclusion
These are some of the most awesome photo background editor apps. All of them are simple and easy to use. Suppose you are bored of or concerned about images with distracting backgrounds. In that case, you may try using Vidmore Background Remover Online to edit the backgrounds from the photos. Created for Android and iOS devices, this app is simple and the most acceptable substitute for any professional picture editing program currently available.