Top Free Photo Blemish Removers to Hide Photo Imperfections
It is quite annoying to see your photo almost perfect, yet there is this tiny or large element that lays a blemish on the photo. That could make your image unattractive. Professional or typical photographers are experiencing this issue. This occurrence happens almost every day. Therefore, many users are looking for programs to edit photos and remove blemishes.
The internet is an ocean of information. You will indeed find many programs to solve this problem. However, some of them are not really working. On that note, we tried various photo editors to remove blemishes and picked the recommended ones. Check out our recommendations below. You may also read their pros and cons for your perusal.

Part 1. Top Photo Blemish Remover
1. Free Watermark Remover Online
First on the list, we have Free Watermark Remover Online. It is a free, user-friendly, and easy-to-navigate photo blemishes remover. The tool is mainly a watermark remover, but it also works well with removing unwanted elements or blemishes on a photo with its set of tools. As a matter of fact, the program comes with several selection tools, including polygonal, lasso, and brush selection tools. These will help you trace the undesired elements accurately.
Furthermore, the program is equipped with a cropping tool that enables users to remove black bars or omit blemishes on the photo's edges. Aside from that, you will be able to select multiple impurities and make them disappear. Get to know more about this tool by following the steps to learn how to use this online photo blemish remover.
Pros:
It offers lasso, polygonal, and brush tools.
Accept all photo types: JPG, JPEG, TIFF, BMP, etc.
Crop photo to remove unwanted elements on the photo's edges.
It works with any web browser.
Cons:
The performance is dependent on the internet's condition.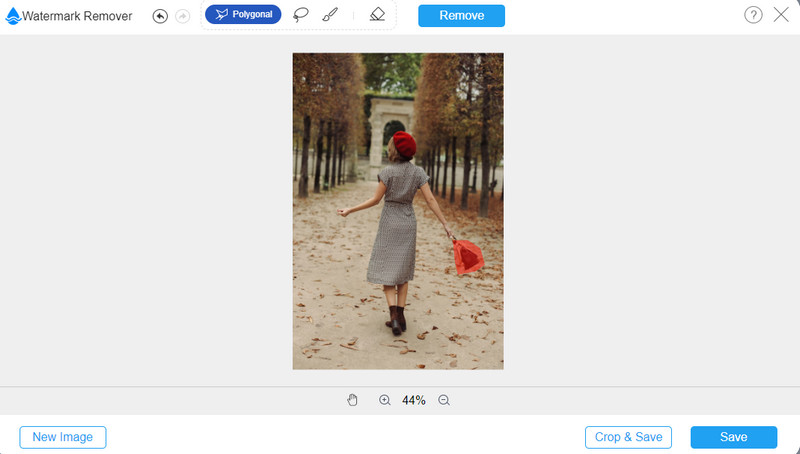 2. InPaint
If you are looking for another online photo editor to remove blemishes, considering InPaint is a nice move. This tool is beneficial for removing stamps, subtitles, or any object that ruins the beauty of an image. The tool supports picture formats such as JPG, PNG, and WebP. Furthermore, the tool is available offline, offering support to both macOS and Windows PC. On top of that, it does not have limitations on the number of images you can process along with the file size. The best part is you can process image files in batches.
Pros:
It removes the blemishes with little to no residue.
Straightforward user interface.
The polygonal, lasso, and marker selection tools are available.
Cons:
The maximum image size is limited to 10MB.
You need to purchase the app to download the output in high resolution.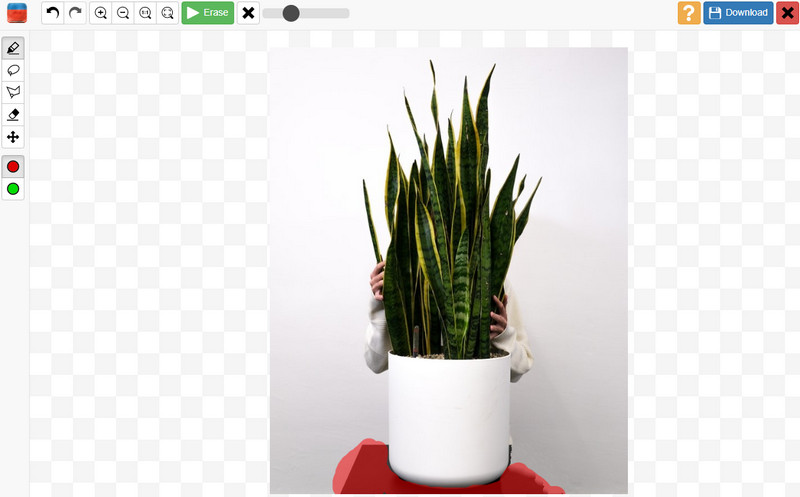 3. GIMP
GIMP is an open-access and free graphics editor compatible with Windows and Mac. You can consider it a great alternative to Photoshop due to the basic and advanced photo editing tools. In other words, it works similar to Photoshop. Likewise, you can use the tool to remove blemishes from subjects like a person's face, fruits' skin, etc. This blemish remover tool for photos comes with a healing tool and great blur effects to smoothen the edited part making it look like it is done professionally.
Pros:
Free and simple program.
It works and comes with features such as Photoshop.
Remove blemishes with spot healing tools, blurring effects, etc.
Add a layer mask.
Cons:
It can be pretty challenging to learn at first.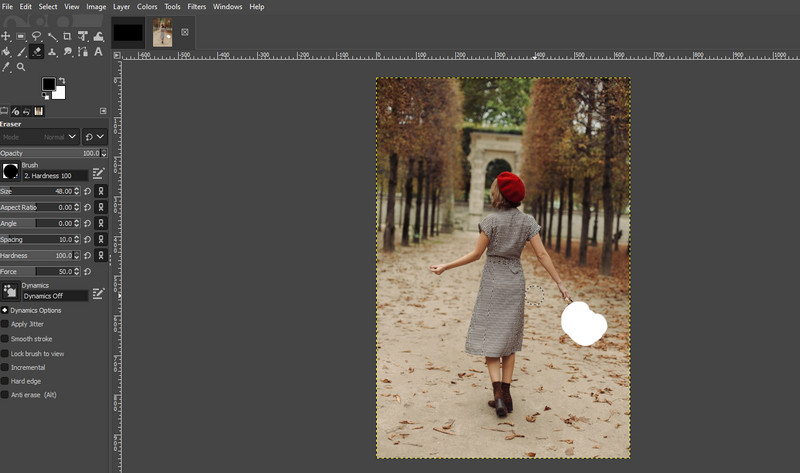 4. Photo Retouch
Photo Retouch is a great mobile app that offers various tools for fixing problems like blemishes on a photo. The mobile program is excellent if you are accustomed to editing images on your smartphone. Its features include a photo eraser to remove unwanted objects from photos; a photo fix to adjust effects light, color, photo size, and portrait beauty to enhance a person's face or body figure. It is a great tool to remove blemishes on iPhones for free. Over and above, you can use the program on your iOS and Android devices.
Pros:
Face options to beautify body and face.
Available on Android and iOS devices.
Erase objects from videos.
Cons:
Low quality after saving the output.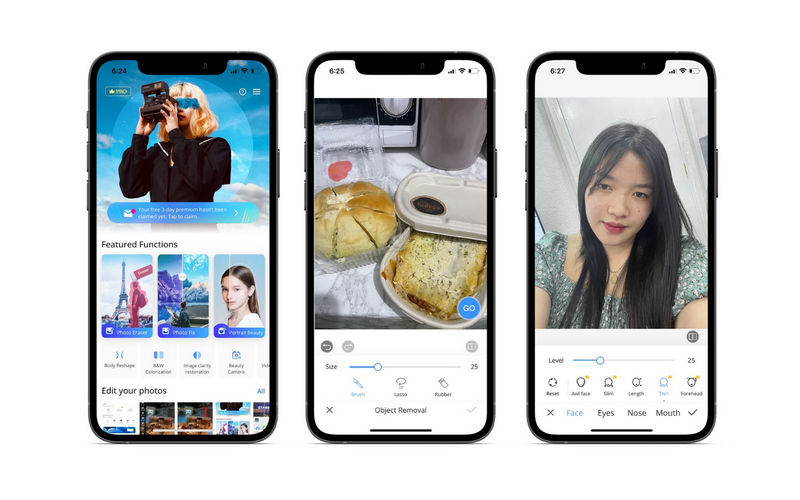 Part 2. How to Remove Photo Blemish
Free Watermark Remover Online is a must-have program if you want to get rid of unwanted objects from your photos. To operate this blemish remover photo editor free online, you can follow the steps below.
Step 1. Visit the program's website
The first step is to open your preferred browser and visit the tool's official website by typing its link on the address bar. Hit enter on your computer keyboard, and you will enter the program's main page.
Step 2. Upload a photo to modify
From the main page, click the Upload Image button and locate your target photo from your computer's file folder. Simply double-click on the photo you wish to edit.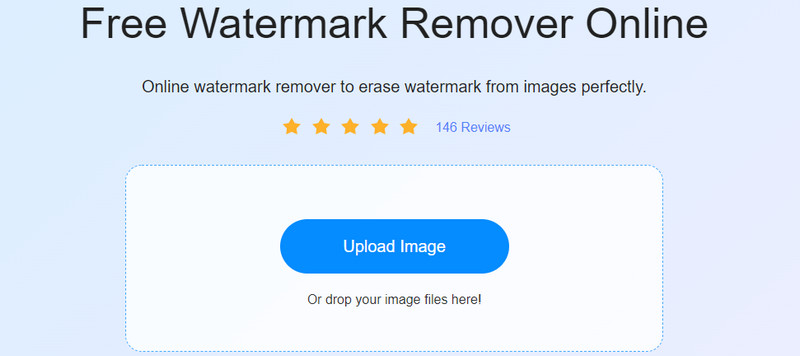 Step 3. Trace and remove the blemish on the photo
Next, choose a selection tool to trace the photo. You may choose between polygonal, lasso, and brush tools. Ensure that you cover the blemish accurately. Then, hit the Remove button on the editing panel to efface the blemish.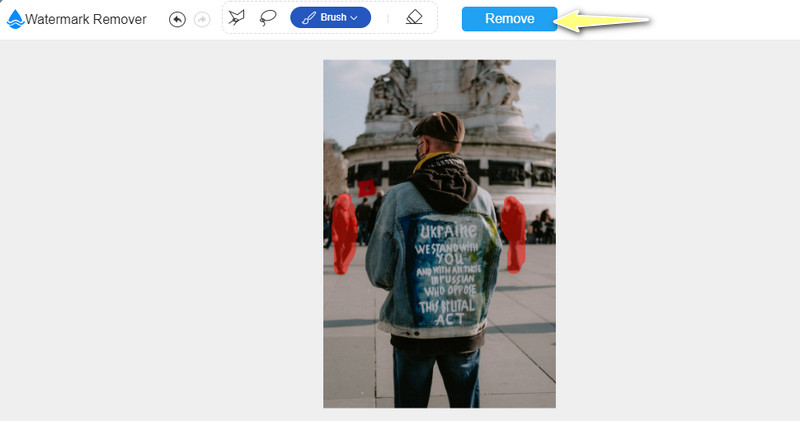 Step 4. Save the edited photo
When you are satisfied with the output, smash the Save button at the bottom right corner. This operation will be downloaded automatically on your computer. You can preview it in the Download folder.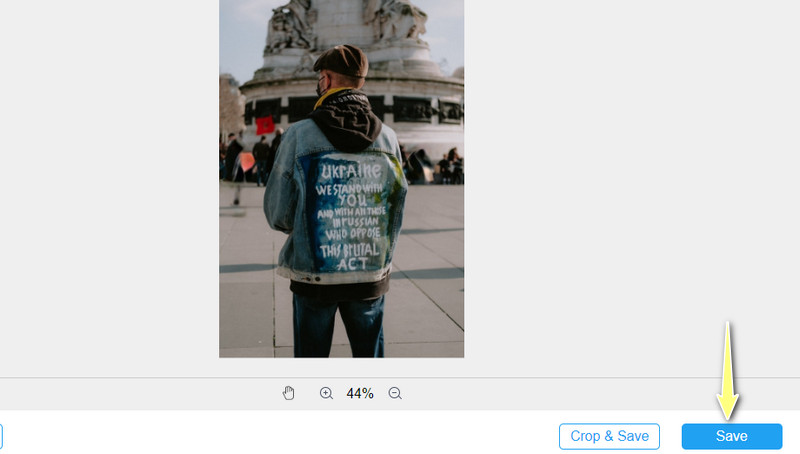 Part 3. FAQs About Photo Blemish Remover
Can I use Google Photos as a blemish remover?
Unfortunately, Google Photos does not blemish removing tools. You can only crop, adjust, and add filters to the photo. Instead, you can use Photo Retouch to remove objects and blemishes on your smartphone.
How can I remove blemishes on a picture on Android?
u can use Android mobile programs such as Remove Unwanted Object and Remove & Add Watermark to erase blemishes on your Android phone. Remember that these apps are loaded with ads that may interrupt you.
How can I remove objects from photos in Lightroom?
Lightroom could also be helpful in terms of editing photos, particularly in deleting unwanted objects from your photos. Depending on your requirements, you can use its healing tool or clone tool. Therefore, you can remove unwanted objects from photos with free download apps like Lightroom.
Can you get rid of freckles on pictures?
If you do not find the freckles attractive on a person's face, you may want to remove them. One great tool for amending such issues is Photoshop. However, if you find Photoshop challenging, you can use GIMP as a replacement.
Conclusion
The blemish removal operation is not that difficult when you have the right tools. Although there are various blemish remover photo apps, not all are guaranteed to work. That is why this post is created to help users find the most reliable tools to erase unwanted objects from a photo. Best of all, you can accomplish it on any platform, including online, mobile, and desktop. Go ahead and get rid of the blemishes on your photo. Start editing now.