Remove.bg Review: All You Want to Know About
There are great deals to make your images attractive. And one of these ways is by removing the background of their pictures and replacing it with a different one. If you are thinking of removing the background of your image online, you can use the Remove.bg app. At this point, we will give a review on one of the most in-demand background removers online. Learn how to properly enhance your images on the Remove.bg app by finishing this post.

Part 1. Remove.bg Review
Remove.bg is a freeware internet tool that allows you to remove the background of an image from it. The use of this online program is entirely free of charge. It is not vital to determine the background surfaces at the project's outset. You must choose your picture and receive an immediate download of the completed picture with the background erased. Remove.bg uses cutting-edge artificial intelligence technology to identify prominent elements and removes them from the background of images.
Features of Remove.bg:
It allows you to process multiple images per minute, but it depends on the resolution.
It can produce photographs at a resolution of up to 25 megapixels.
You may use it on both desktop computers and mobile devices.
Pros of Remove.bg:
You can process a high number of images per minute. However, the rate is still reliant on the picture quality utilized.
It employs artificial intelligence in its program, which has resulted in the overall background removal procedure being wholly automated and incredibly familiar to users.
In terms of image quality, the output images are fantastic.
It operates rapidly, delivering excellent effects in a short period.
Cons of Remove.bg:
Before you can use it constantly, you must first purchase a package.
Part 2. How to Remove Background Using Remove.bg
You can use this example to learn how to remove the background of your picture with Remove.bg if you're a newbie and don't know how to do it yet.
Step 1: First thing to do is visit the official site of the Remove.bg and wait until you are in the main interface. Once you see the main screen, click the Upload Image on the right part of the program's interface.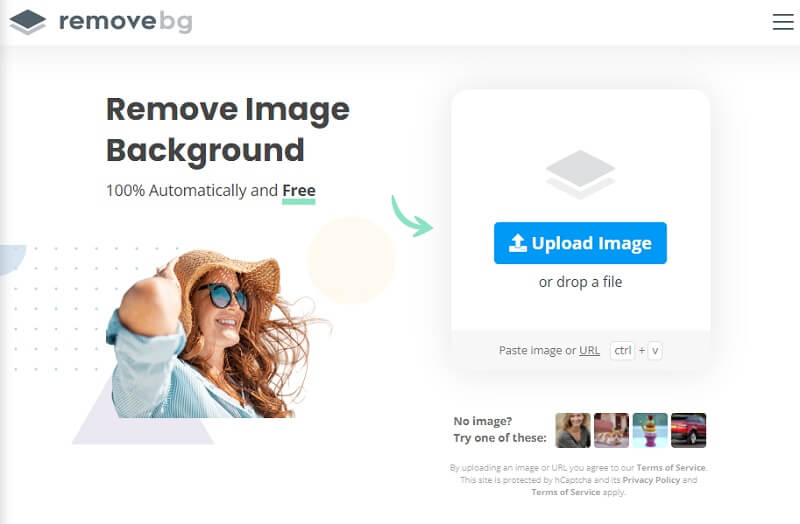 Step 2: Once you see the uploaded image on the dashboard, you can still modify it by tapping the Edit button on the right upper part of the picture.
As you tap that button, you will see the different backgrounds available on the side part. Not just that, you can also upload your background by tapping the Upload Background tab.
Step 3: If you are convinced of the result of the background of your image, you can now apply the alterations permanently. Click the Download button on the lower portion of the screen.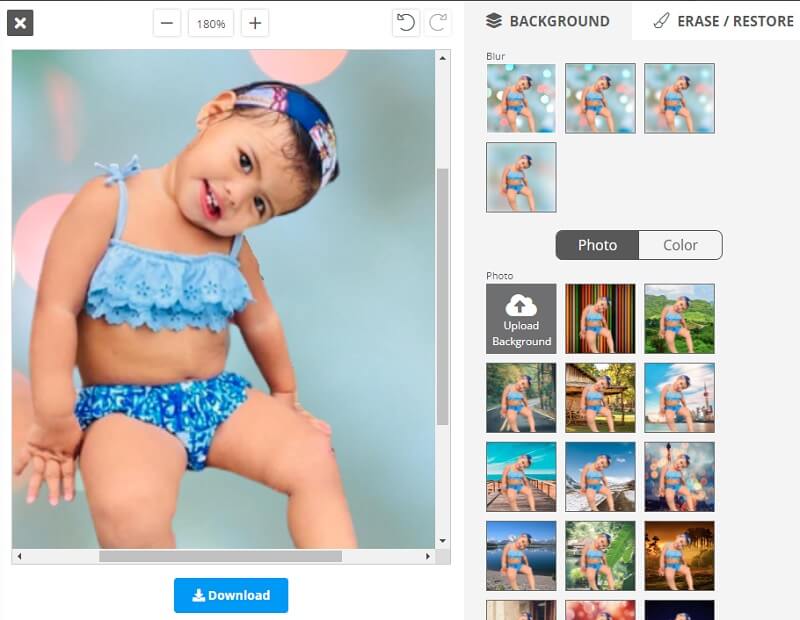 Part 3. Best Alternative to Remove.bg
There are times that Remove.bg is not responding as you search it, but there's nothing to be concerned about because there is still another online tool that you can use. It is the Vidmore Background Remover Online. Don't concern yourself if you use a JPEG or a PNG format on your images because this tool can still accept it.
Vidmore Background Remover Online is very approachable because you can navigate it without difficulty. Its advanced artificial intelligence helps even more because customers don't have to remove the background manually. Instead, it automatically removes the background of your images as soon as you upload them.
Another thing that this tool allows is you can alter the size of your image and replace the background according to your preference. If you want to use this background remover online, you can take the following steps below.
Step 1: Search for the Vidmore Background Remover Online on your browser. Tap the Upload Portrait on the center and find the picture that you prefer.
Step 2: With the help of the advanced artificial intelligence of the tool, it will automatically preview your image without the background. After that, you can start editing your image. Click the Edit button on the upper part of the screen.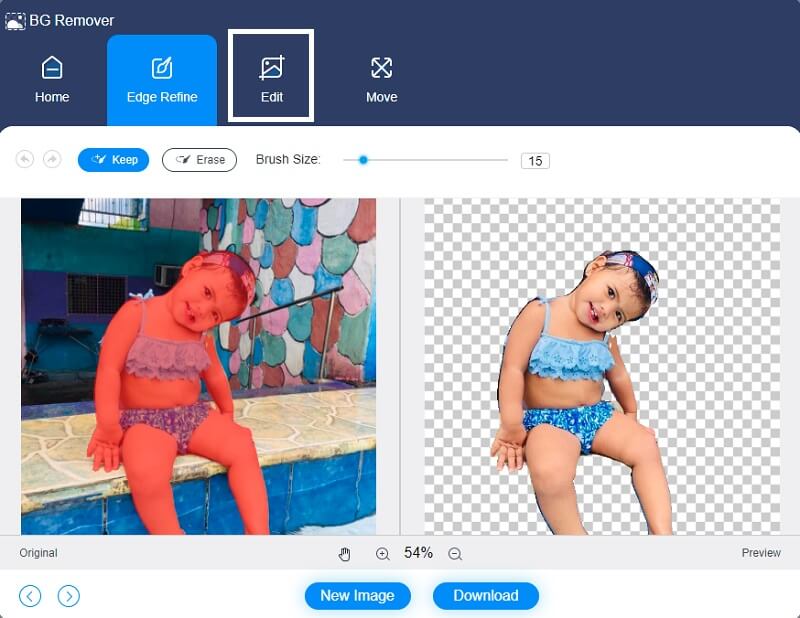 Step 3: Upon clicking the Edit button, it will show you the other editing tools such as the Color, Image, and Crop. Start putting a background on your image by choosing a color on the upper part. Aside from that, you can also put a background with the image to it. Just click the Image button.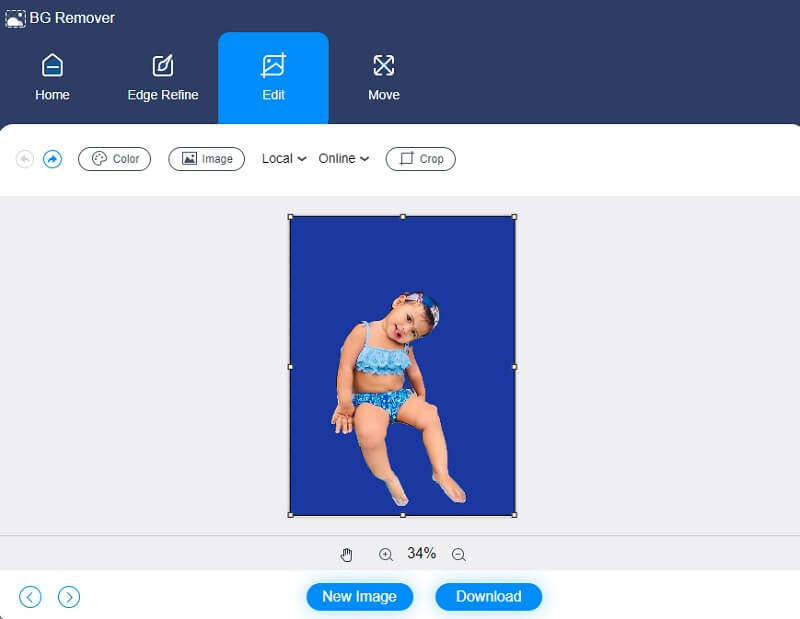 You can also crop the size of your picture by tapping the Ratio tab. Upon clicking that tab, you can resize your picture according to your preference.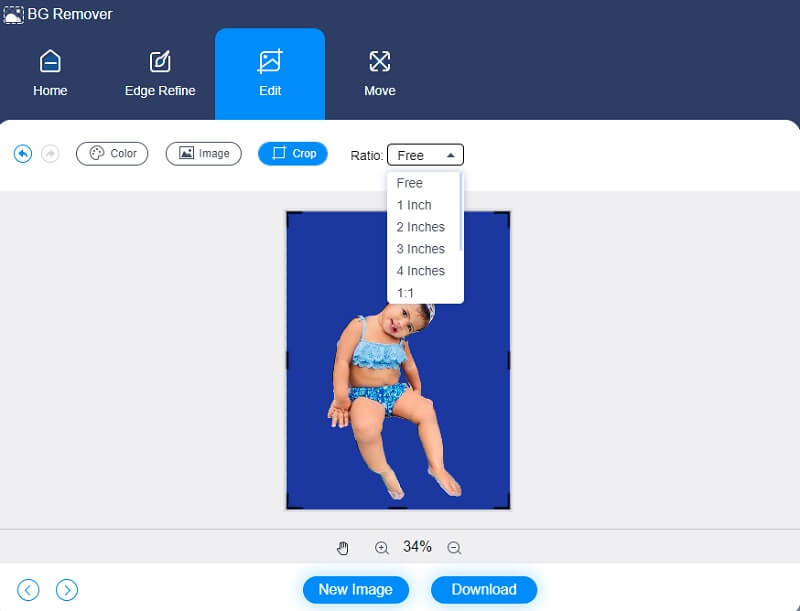 Aside from that, if you want to change the proportion of your picture, you may go to the Move button. You can flip it by clicking the Triangle button above. And if you want to rotate your picture by moving the slider to the Left or Right.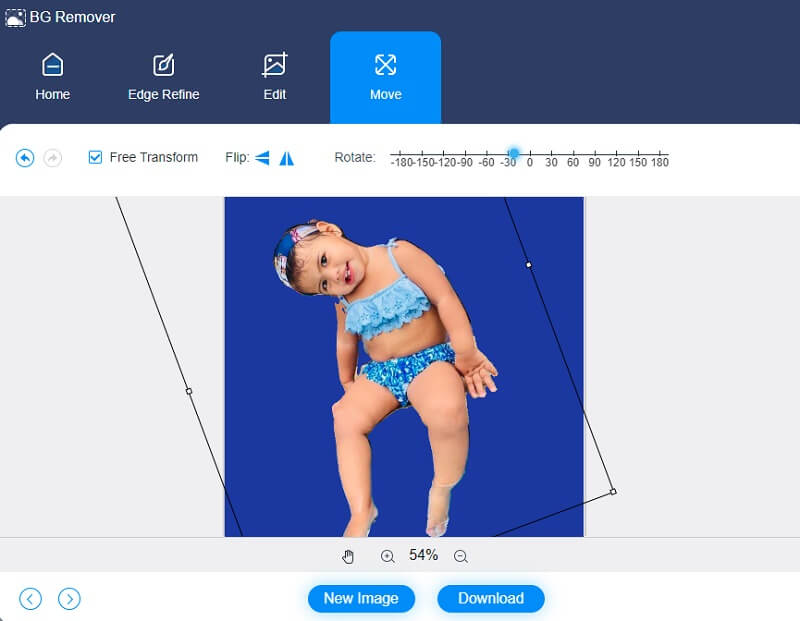 Step 4: If you are okay with the outcome of your image, you can now export it by ticking the Download button on the lower part. See? You can add flavor to your image!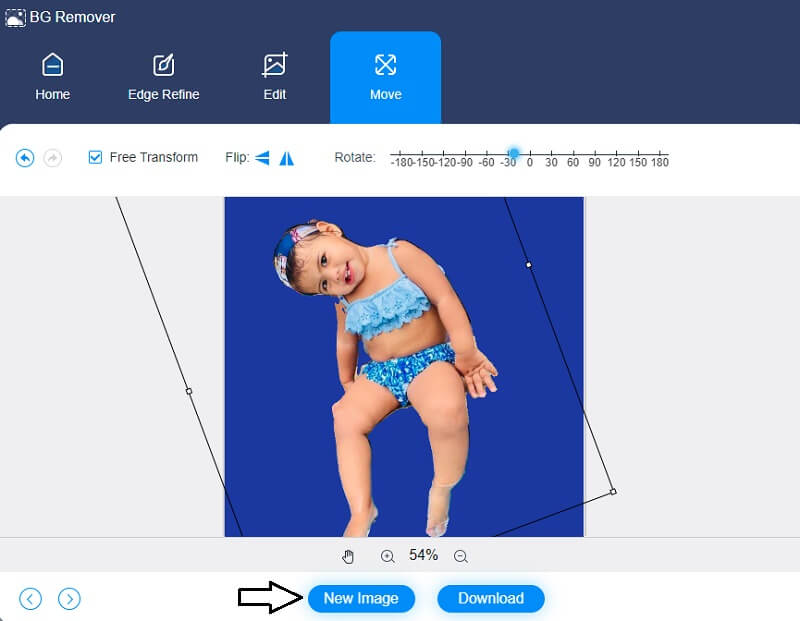 Further Reading:
Chrome Screenshot – How to Take Screenshots on Google Chrome
12 Best GIF Converters For Desktop, Mobile, and Online Users
Part 4. FAQ About Remove.bg
What is the importance of removing the background of an image to photographers?
Photographers can benefit significantly from using a background remover. With the amount of effort required before a session and the number of uncontrollable variables, it's expected that images do not turn out as perfectly as they anticipated. A background remover comes in handy in such situations because it is a quick solution to eliminate undesired defects.
Is JPEG a good image quality?
JPEGs are compressed images optimized for storing high-resolution digital photographs rich in detail and color. They reduce the size of enormous photographs to considerably smaller file sizes, making them more likely to distribute and post to the internet in bulk.
Why is Remove bg not operating?
Remove all of your data and cache from your computer. Then close and reopen your browser to sign in again. Examine to see if your search engine is accepting third-party cookies. Disable any ad-blocking, firewall, anti-virus, or other similar software that may interfere with our website's regular operation for a limited time.
Conclusions
By now, you know how to use the Remove.bg app. You can instantly remove the background of your picture and input a background that suits your preference. On the other hand, we cannot avoid that Remove bg is not operating sometimes. But you don't have to worry because Vidmore Background Remover Online got you!