Remove Logo from Picture Using Online and Offline Tools Available
Photos will forever have a unique and irreplaceable place in each of our hearts. It maintains the memories even when the event in question has already occurred. However, once we modify our images using some programs, it leaves a logo on the app mentioned above itself. However, there is no longer any need to be miserable about anything. Because the article will show you how to remove a logo from a picture on all platforms.

Part 1. How to Remove Logo from a Picture Online
The Vidmore Free Watermark Remover Online is the logo remover that will be most reliable in removing the logo from your photographs. This web-based application will walk you through a concise and informative tutorial demonstrating how to take advantage of its capabilities. You will find this helpful if you are unsure about your abilities while dealing with picture editors and other software of a similar kind. You can start working on your picture as soon as you feel you have an adequate understanding of what each function accomplishes. Vidmore is equipped with a wide variety of tools, such as polygonal and free-hand lasso tools. In addition to the regular brush that allows you to choose which watermarks to apply to your videos.
Last but not least, as the name suggests, Vidmore Free Watermark Remover Online is an entirely free service. You may save your photographs without worrying about credits or other similar concerns. The steps that are listed below might serve as a guide for you.
Step 1: It is recommended that you begin using the application using Vidmore Free Watermark Remover Online as a jumping-off point. Typing its name will take you to the watermark remover's website. It will upload the picture if you choose this option. Click the Open button to add a watermark to an image before uploading it.

Step 2: After uploading, remove the watermark. Free and cross-platform options abound. The presentation's focus should be the watermark. After selecting the watermark, click Remove.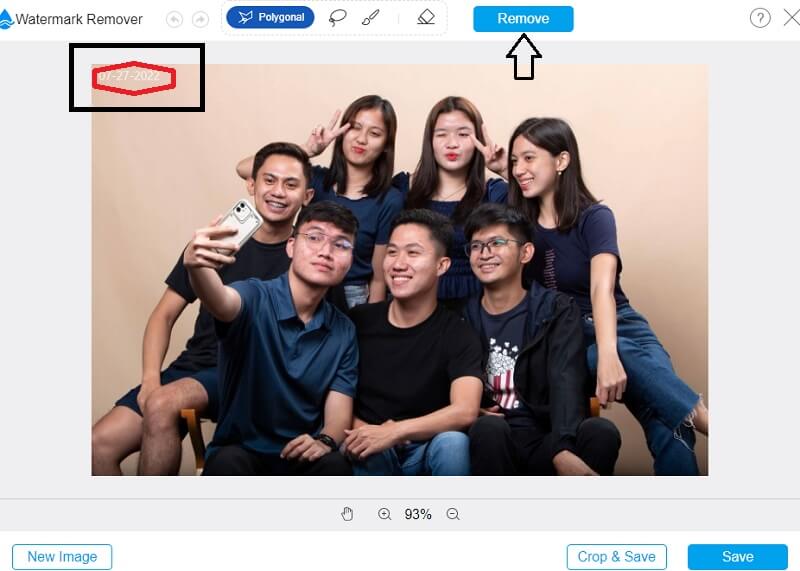 Step 3: Click Save from the drop-down option in the File box if you want the result stored on your computer. It will save this photo to the location you designated on your computer's hard drive before you start taking it.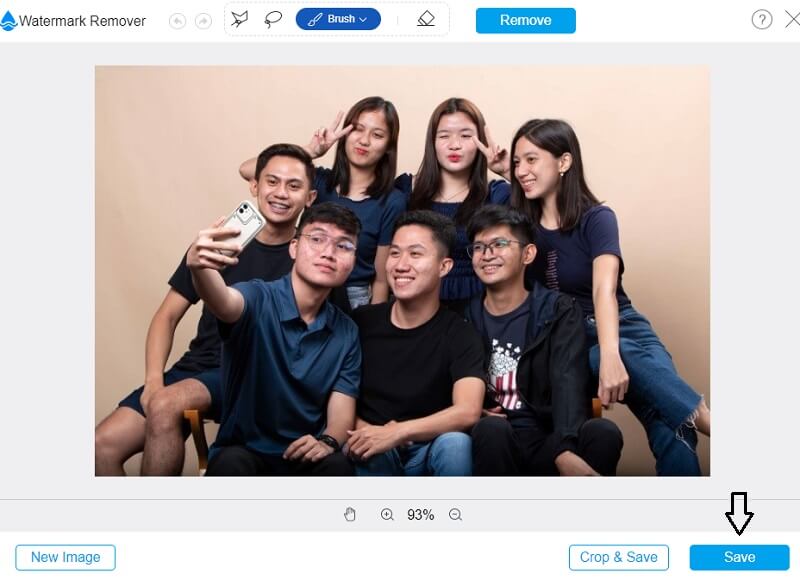 Part 2. How to Remove Logo from a Picture on Desktop
We may remove trademarks from pictures using Adobe Photoshop, a great photo editor we can get for free. When the logo is placed in front of a backdrop consisting of solid colors, it is possible to use this strategy. Because of its complexity, it will take a significant period to get familiar with this picture editing program. In addition to that, you can find a tutorial to help you remove the logo here.
Step 1: Launch Photoshop, then drag and drop the picture into the program. Then, pick the Spot Healing Brush Tool from the toolbar on the left side of the screen.
Step 2: To remove the company logo from the photo, you will need to gently use the mouse to move the paintbrush over it.
Step 3: To save the picture to your computer, you will need to click the Save/Share option.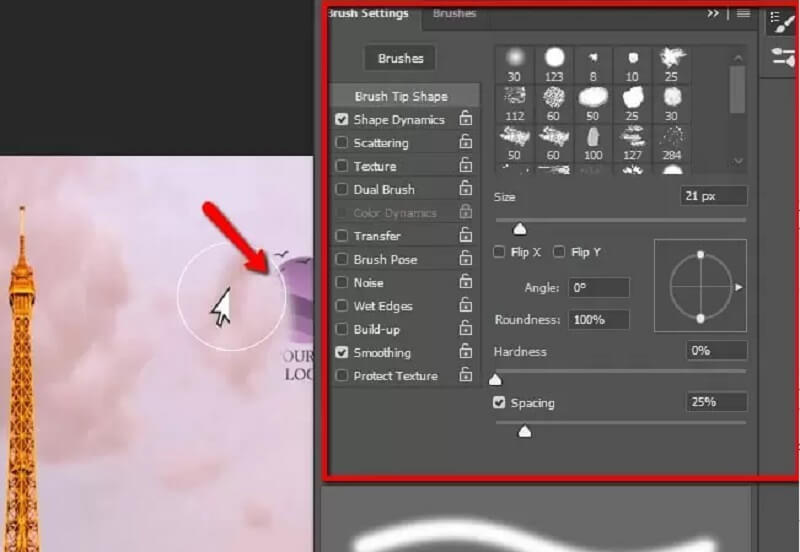 Part 3. How to Remove Logo from Picture on Mobile
1. PicLab
PicLab is another application that can remove things and logos, and it is available for Android and iOS devices. In addition to being able to erase watermarks, PicLab is also capable of removing a wide range of other items. It allows users to add photo stickers, filters, and layers to their creations. Because it is not compatible with our first option, which is exclusively available for download on Android devices. We consider PicLab to be the ideal program for users who use iOS. The steps you need to take to get rid of the logo on your pictures are outlined in the following list.
Step 1: You may snap a photo using your device or select one from your previous work to edit.
Step 2: Use the marker tool to choose the area or areas that you do not want, and then press the Erase button when you are through.
Step 3: After editing the photo, save it to your device.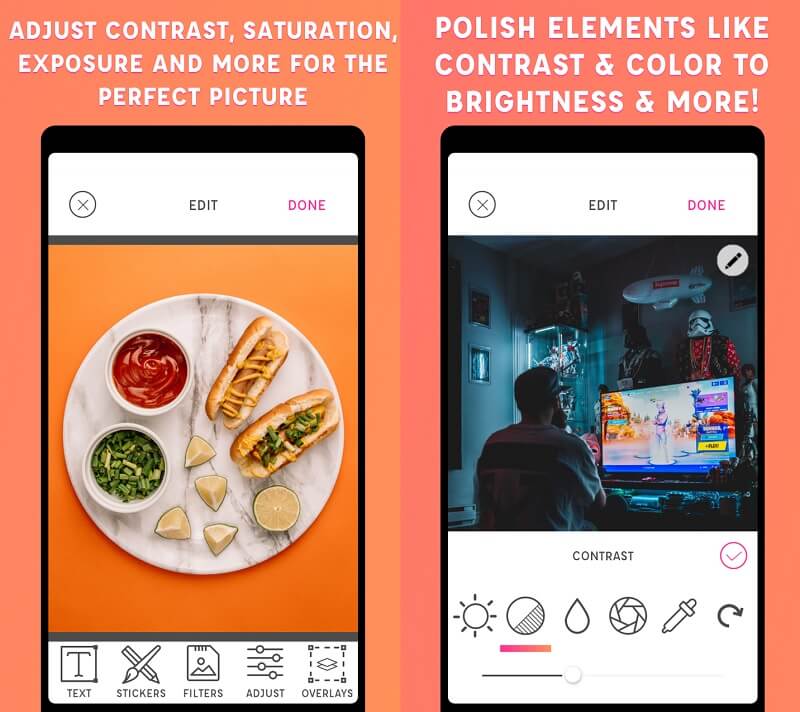 2. Touch Retouch
The program known as TouchRetouch is used to edit photographs. Using this program, erasing unwanted elements from photographs is a piece of cake. There is also a mobile app on iPhone and Android devices. The capacity of TouchRetouch to eliminate distracting elements from photographs is one of its most essential features. This technique enables the removal of watermarks. In addition, the clone stamp tool has the option to undo and redo previous actions as well as quick photo repair.
Step 1: Open the Touch Retouch app downloaded from the App Store on your smartphone to get started.
Step 2: When you initially launch the program, you must make sure you choose the Album option. After then, please go through the album for the photo that has a watermark on it.
Step 3: Look toward the bottom of the photo gallery for an icon with the caption Object Removal. After you have removed the from the photo, you are free to save the modified version of the image.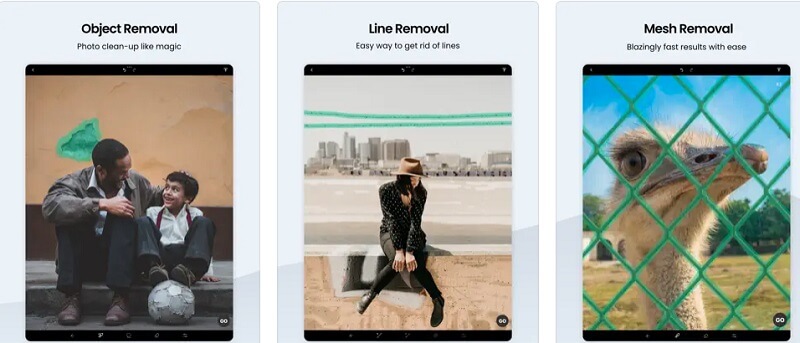 Part 4. FAQs on How to Remove Logo from a Picture
Do I have to pay to use TouchRetouch?
Up to and including version 5 of the Android operating system, TouchRetouch offers compatibility. However, to use TouchRetouch on an iPhone, you must have iOS 12 or a later version. In addition, you must purchase the software required to run this application. Users who want to use its convenient editing tools will be required to pay a one-time fee of $1.99.
How do I get rid of the logo without making the picture blurry?
You may use the Vidmore Free Watermark Remover Online tool if you want to protect your picture. Also, to get rid of the brand without making the image blurry simultaneously. It is a resource that may be accessed online and used without cost by the user.
Can you use a photo for a logo?
When images are included in logos, they remove the traits essential to creating a solid and memorable brand identity. You face the danger of your audience having a more difficult time identifying with your brand.
Conclusions
So that's all! Now that you know how to remove a copyright logo from a picture, you can do it like a professional without the prior skills needed! To remove the logo from your photographs, you need to begin by selecting the appropriate tools for your device.