Most Trusted Reddit Watermark Removers for Online and Offline Use
Those not acquainted with Reddit are losing out on a wealth of online entertainment and a powerful tool for social media marketing. To put it another way, it's a slew of forums where individuals can post and interact with one other. To enjoy most of Reddit's features, you must first register as a member for free. However, if you use this program to export your picture, you'll discover that the submitted project has a watermark. Here's the thing, this article will show you the different Reddit watermark removers online and offline.

Part 1: Remove Watermark from Photo on Reddit
1. Free Watermark Remover Online
A well-known online watermark remover is Free Watermark Remover Online. It is strongly commended that you use this safe and free online application. You may also use it on any computer with an internet connection and web browser. Standard image formats are supported. The watermark removal feature of this application also provides several options from which to choose when removing a watermark from a photograph.
Many folks who have never used picture editing software before will appreciate how straightforward our watermark removal is to use. Even after you've published your photo, the file format will remain the same as when you first created it. You will also utilize this function without registering or signing up. For this same reason, users appreciate how handy it is.
Step 1: To start, go to the search box on your browser and type Free Watermark Remover Online. Lastly, go to the main user interface and click the Upload Image button. Then, post the image from which you want to remove the watermark.

Step 2: Use the chosen method to remove the watermark from your picture. You can choose between Polygonal, Lasso, and Brush. After that, you'll have to go back to your picture and trace around where the watermark is. The last step is to click the Remove button. You can see that the mark has been taken off the picture.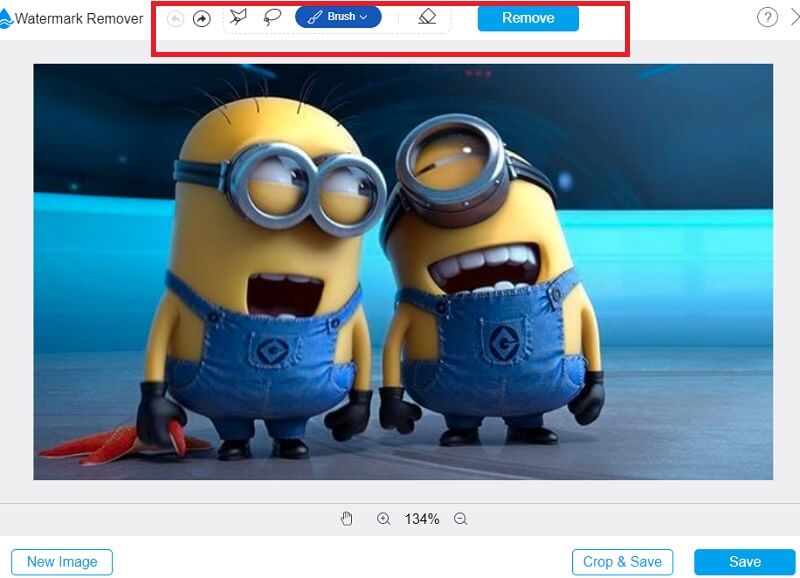 Step 3: When you are through making edits, choose the Save option from the file menu to save your work on your computer or another storage device. That brings us to a conclusion!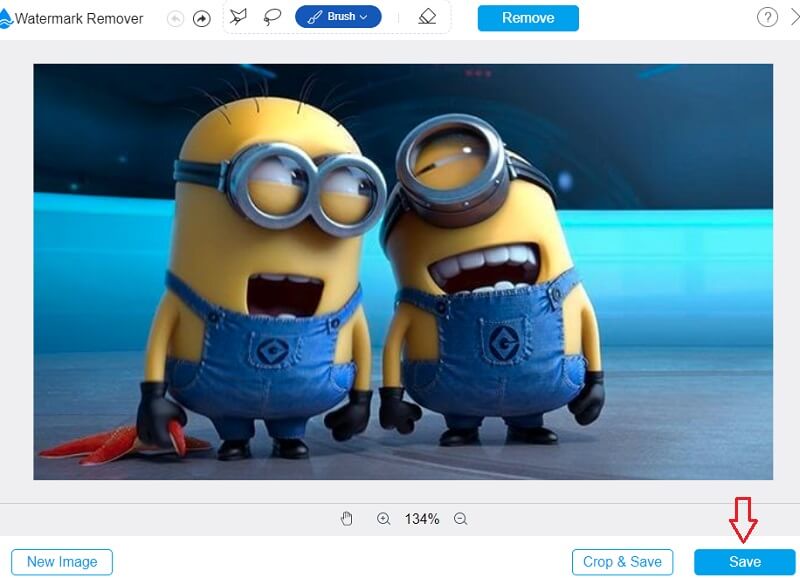 2. Apowersoft Online Watermark Remover
Using the Online Watermark Remover offered by Apowersoft, you may eliminate watermarks that have been added to your images. It is a web application with a user interface that is both straightforward and very well structured, contributing to the product's exceptional ease of use. In addition, it is compatible with the overwhelming majority of the picture file formats typically utilized.
Using this online application does not jeopardize any of your information. So you do not need to be concerned about the security of the data in any way. Users may also use this function to erase watermarks from videos that they have recorded. If your connection to the network is sluggish, uploading and importing files might take a significant amount of time.
Step 1: Check your browser for the Apowersoft Online Watermark Remover application. Following that, you should go to their homepage. Choose the option that says Remove Watermark From Image.
Step 2: When you go to the next screen, you will be given the option to remove the watermark. Please place it in the highlighted portion of the page with the watermark.
Step 3: The watermark that is now visible on your photos may be removed by selecting it and then clicking the Erase button.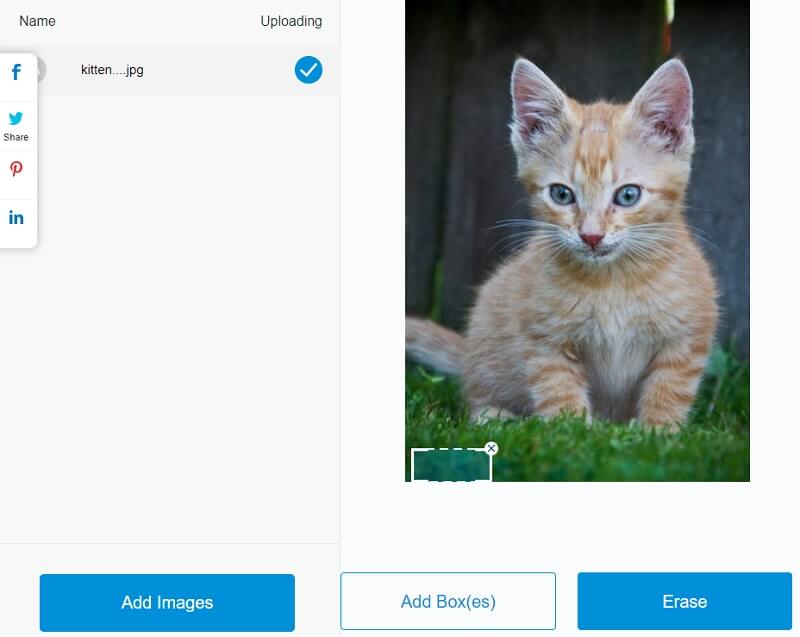 Part 2: Remove Watermark from Video on Reddit
Vidmore Video Converter is a chunk of software that, since it has a variety of capabilities, can perform various functions. It is a video and audio converter that can convert between several file types. In addition to that, using this program to remove stickers from videos is a very effective method of doing so. You can download Vidmore Video Converter on both Windows and Mac, which makes it a practical application.
Because the program is easy to use, consumers don't have to worry. They won't have a problem using the platform since it features many easy-to-use editing buttons. The video's file size will also not be restricted in any manner. The Vidmore Video Converter does not impose size restrictions on the files produced. In conclusion, converting videos takes place at a breakneck speed—this thorough guide on how to get rid of the watermarks left by Reddit on your uploaded images.
Step 1: To have Vidmore Video Converter installed on your computer, go to the company's official website and tick on the Free Download sign. The launcher must first be downloaded and installed before the software may run adequately.
Step 2: Once the software has been launched, navigate to the Toolbox to examine all available features. Please go through the features in the Toolbox until you find the Video Watermark Remover and tap on it.
After clicking on the Video Watermark Remover, you will need to hit the Plus symbol to add the video you want to remove from your computer.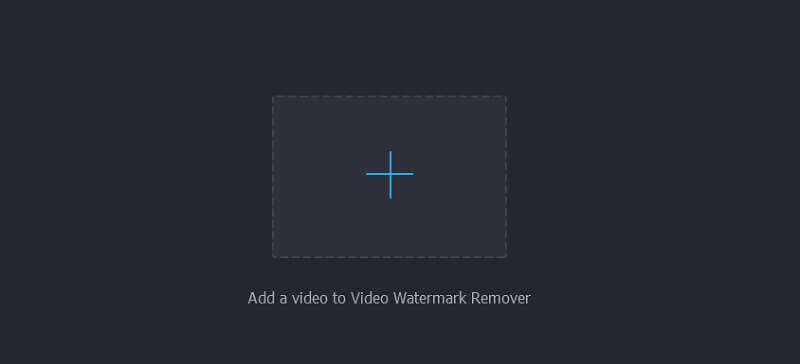 Step 3: Tap the button labeled Add watermark removing area after the movie has been successfully uploaded into the timeline. After that, a box will appear in the video's top right-hand corner. Position the box in the position indicated by the watermark.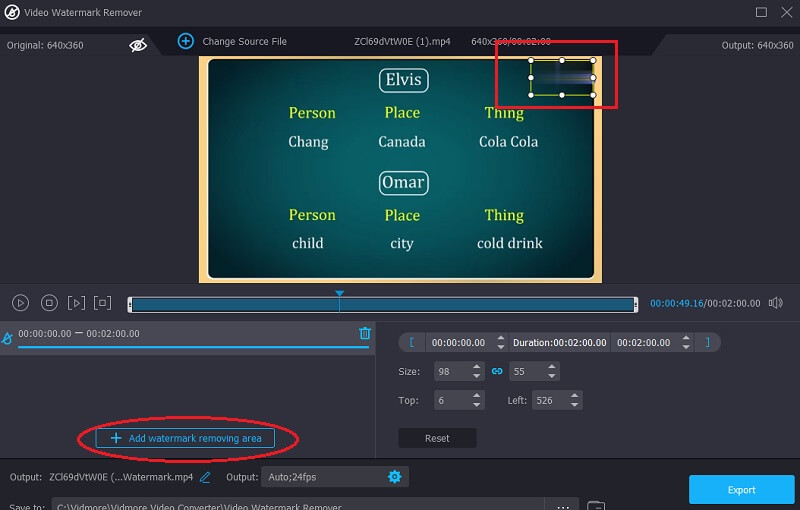 Step 4: If you want to save the video to your device once you have stamped the watermark, you may do so by clicking the Export option.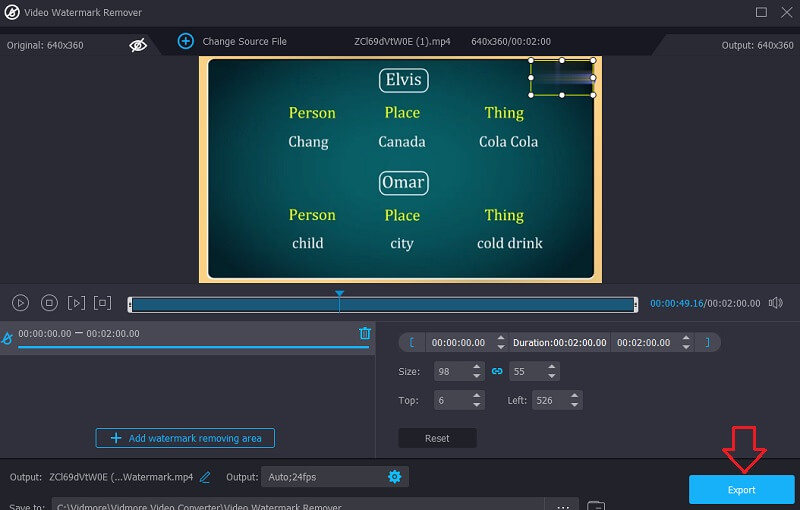 Part 3. FAQs of Removing Reddit Watermark
Why does Reddit have so many users now?
Because of the one-of-a-kind voting system that includes both upvotes and downvotes, Reddit can determine in a quick and precise way, not only what people like. But it is also what they dislike about a specific topic. Reddit can swiftly filter through the millions of postings because it has access to this information and can call attention to material other users have determined to be of value.
Is Reddit for everyone?
Reddit is created for adult users, not minors. Because of the dangers that you may find there. Including sexual predators, false information, potentially harmful online competitions, and data breaches, this location is inappropriate for children or younger adolescents.
What is Reddit's best feature?
Reddit is unique in that it allows its users to remain completely anonymous, which is one of the most distinguishing qualities of the website. Only people with a valid email address can register for Reddit platforms; once registered, users may follow the subreddits of their choosing to engage in conversation with other users.
Conclusions
You can remove the watermarks of Reddit easily. Many thanks to the tools that can erase watermarks that are provided above! Whether the evidence is a video or still photographs, it makes no difference because there is still a relatively painless way to resolve the issue.