Reasons Behind Reddit Videos Not Playing + Methods to Fix It
Reddit is a platform that helps users to converse or engage in conversation. It is a community where users can post their opinions, hobbies, interests, liking, and more. If you are a new user, you will notice that you can play and save videos. However, you might encounter an issue, as other users experienced, in which Reddit videos are not playing. Many users wonder why this issue keeps progressing and how it can be fixed, which this post will tackle and provide. It will explain why videos are not playing and how to resolve it. To learn more about it, rely on the details presented.

Part 1. What is Reddit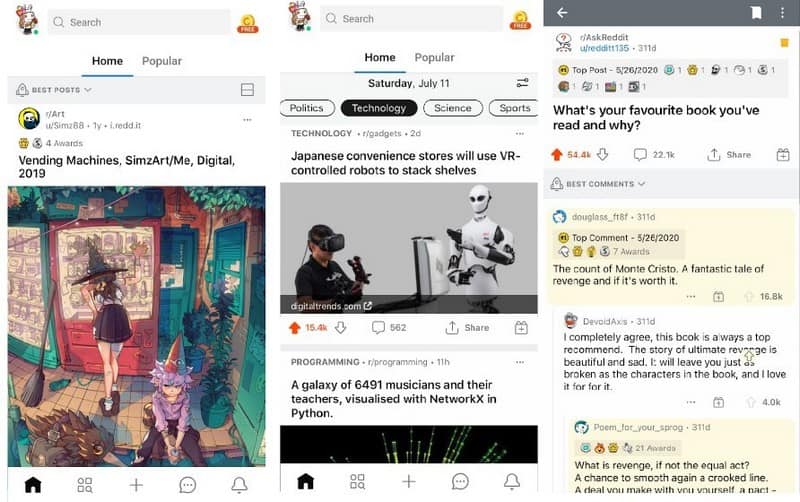 Reddit is one of the most popular forums that covers numerous topics. The site name is a play on the words "I read it." It is one of the leading platforms for registered users to tackle any niche, including videos, images, links, and text-based content. Reddit has interesting conversation from various content, wherein you can find gaming communities, fandoms, bloggers, supports groups, artists, meme-makers, and more.
In the application, millions of users around the globe are posting, commenting, and voting in communities organized according to their interests. The users can share content by posting images, videos, stories, and links. In addition, users are permitted to comment on any posts that interest them, which provide discussion and humor. Besides that, users can upvote or downvote; the most exciting content will rise to the top.
It is easy to create an account on the application; it is also free and enables users to post anonymously. Reddit is a public forum; certain content might be harmful or offensive to some users. That makes it easy for users to harass, troll, and post generally damaging or offensive content, despite the website's rules. In most communities, offensive comments and posts receive downvotes before reaching the front page, and users get banned.
Part 2. Why Reddit Videos Not Playing and How to Fix
Many users have experienced where videos cannot be played, which became one of the top issues. If you are experiencing issues where Reddit app videos are not playing, it is a must that you should gain a background on what causes the problem.
Reddit requires users to have a fast or stable internet connection when playing a video. A slow internet connection can cause buffering or prevent videos from playing. With that, you need to ensure that your internet connection is running at a sufficient speed. Using browser extensions or add-ons can stop your video from playing. Considering that, you must turn off any extension that might affect videos not to play.
Aside from the abovementioned reasons and basic ways to fix the issue, we will present a reliable method to fix the problem. You can fix the problem of video not playing straight from the application.
1. Relaunch the Reddit Application
Always check if the application is working correctly; one approach is to compare other platforms' processes. If other platforms work fine, Reddit is not; you must close the application and relaunch it.
2. Set the Reddit Permission
If the Reddit application does not have the proper settings, loading errors will occur. You need to modify the application's permission to solve the problem. Go to the Security & Privacy settings and access the permission to grant the application to read and write your storage.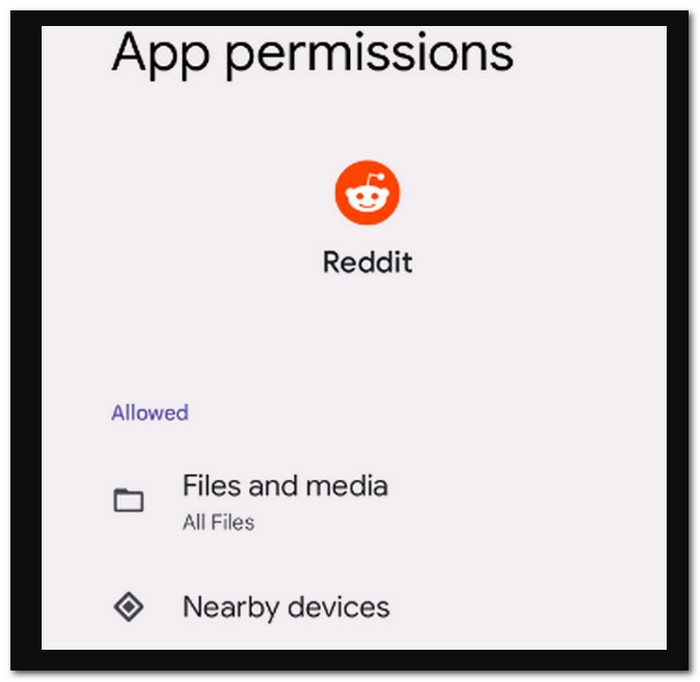 3. Check for the Latest Updates
Head to the App Store or Google Play Store and check if an available version exists. Through updating the application, the application will be free from bugs and more.
4. Clear History, Cookies, Cache, and More
The cache data can also be a reason for the problem to happen. With that, consider going to the application's junk files and clearing the cache data to resolve the problem.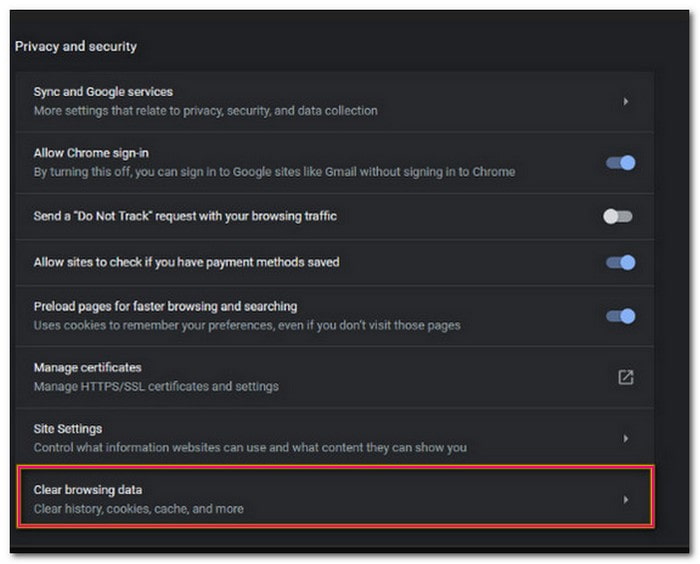 5. Turn Off the Auto Play
Turning off the application's auto-play function will help you save much bandwidth that prevents the video from hanging. To do that, you must head to Settings and search for the auto-play function. Modify the option from always to never option.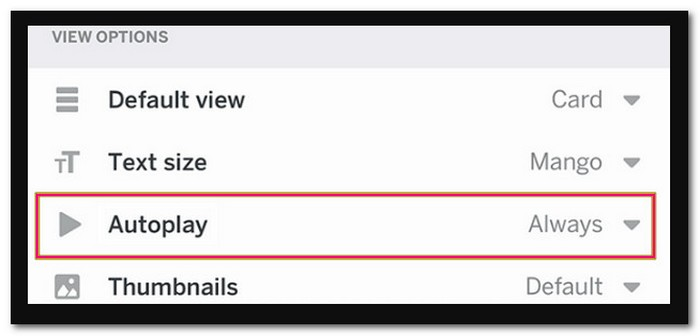 Part 3. Best Reddit Video Player on Desktop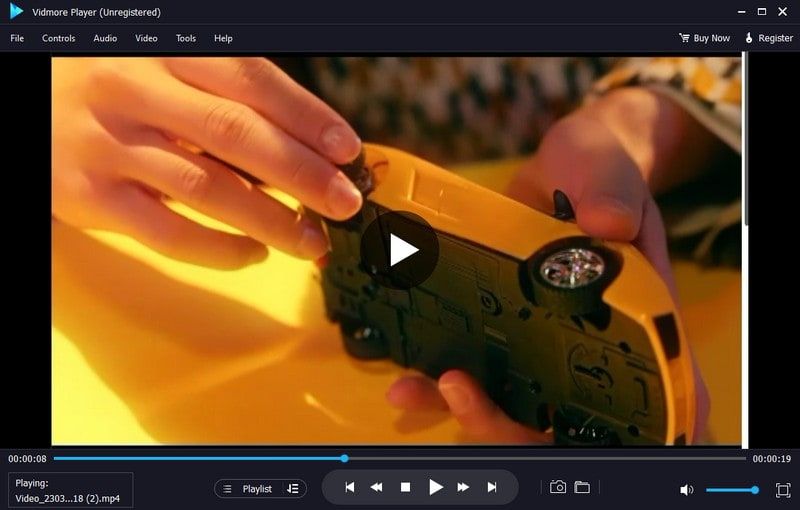 Do you want to play your videos in any format without experiencing any problems, like it cannot play your video? If yes, we have something for you to rely on. We recommend Vidmore Player, as you can watch your video without problems, offering a satisfactory viewing experience.
Vidmore Player can play Blu-ray discs, folders, and ISO files. It supports all Blu-Ray disc types, such as BD-5, BP-9, BD-25, and more. In addition, it supports all common audio and video formats, such as MOV, MP4, MPEG, AVI, WMV, M2TS, MP3, AAC, WMA, and more. On top of that, it offers high-quality image playback and perfect sound procedure. It offers customized controls for the title, chapter, playback, volume, and more. Besides that, you can change the audio and video track, subtitle, channel, effects, and screen size according to your preference. Also, you can take a screenshot while the video is ongoing by enabling continuous shooting or opening the target folder after the snapshot. You can make your viewing experience more fantastic by adjusting the preview screen to full screen.
Indeed, Vidmore Player is the best video player desktop you can count on. It will not let you experience any trouble while watching your video. With that, you can watch any video with great experience and hassle-free.
Part 4. FAQs about Reddit
What media files are supported by Reddit?
The supported video formats are MP4 and MOV; the video upload limit should only be 1 gigabyte and 15 minutes long.
What karma means in Reddit?
Karma in Reddit is the user's score, totaling the number of upvotes against their downvotes. It has a few practical benefits, like enabling users to start their subreddit and join some exclusive communities. If the user's comments or posts get upvoted, they will gain some karma displayed on their profile.
Where do I post content on Reddit?
From the main interface, click the Plus button, choose the type of post you prefer to publish, and then add your content. After that, click the Next button, and select the subreddit where your post will be published.
What is the best video format for Reddit?
Select H.264 for video and AAC for audio if you prefer maximum compatibility.
Why can I not post on Reddit?
There is a limit to how often the users can comment and post in a community. If you are a new user and do not have enough karma, you might hit the spam filter.
Conclusion
Many users have raised the issue about the Reddit video player not working for various reasons. Despite that, you have learned how to resolve the viewing problem while playing a video. Besides that, you gained an idea about Vidmore Player, which offers modern features to control the video in various ways. On top of that, it offers a better viewing experience without encountering any problems.