4 Best Video Editors with Color Correction [Windows and Mac]
For beginners who don't have extensive ideas about color-correcting a video, then this is your chance to fill the knowledge gap. Indeed, with our technology today, color-correcting a video is only one step away. It is because many tools have been roaming around the web and stores. You can get a color corrector anytime you want by going to your app store. However, the challenge is to look for the best one because picking the best tool is not only about your discernment, for it is about the tested and trusted. Fortunately, this article gathered the five best programs you can get for your Windows or Mac PC. In addition, we also provide the guidelines for each so that you won't be fumbling with their procedures.

Part 1. 4 Best Video Editors with Color Correction Feature
1. Vidmore Video Converter
Here is the top video editing software that comes with a powerful and remarkable color correction feature, Vidmore Video Converter. If you are looking for a one-of-a-kind video color corrector with great important tools for video enhancement, then this software is what you are looking for. Its color corrector feature is only one among the variety of tools that give the finest procedure in video editing. This function lets you manage your clip's hue, saturation, brightness, and contrast, making your output surprisingly natural and vibrant. Furthermore, this video editor allows you to work on over 200 various types of formats and more than 100 devices. This means you will never need to worry about your video's compatibility. On top of that, this Vidmore Video Converter generously provides you with many optimizations. You can optimize your video's quality, resolution, frame rate, encoder, and many more.
Moreover, this best color corrector allows you to enjoy multi-tasking, for you can also convert, make movies and collages, and enhance your video files while doing color correcting. Not to mention the simplicity of its interface, which even new editors can quickly navigate.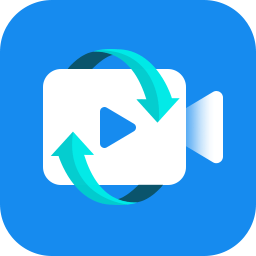 Vidmore Video Converter
A multi-purpose software that converts enhances, and creates magnificent videos losslessly.
Edit your videos into cinematic-like videos in more than 200 formats.
1080p to 4K video support.
Advanced AI and hardware technologies with accelerated automation.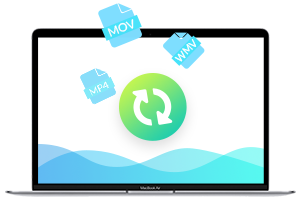 Pros
It is best for beginners and professionals.
It comes with a free trial version.
It is a cross-platform software that is available on Mac and Windows.
Multi-functional.
Cons
The free version has limited support for video formats.
How to Correct Video Color with Vidmore Video Converter
Step 1. Access the Color Correction Tool
After installing the program, please open it and click the Toolbox menu at the top right center of the user interface. Then, from the menu options, look and select the Color Correction selection and open it.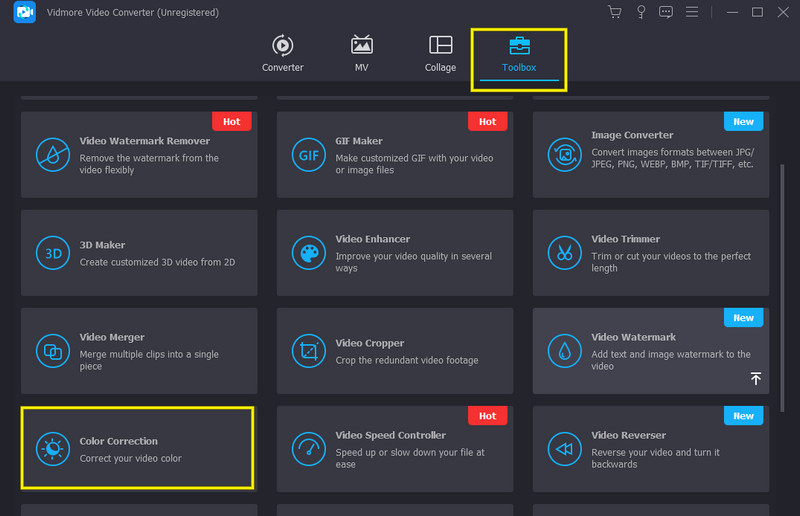 Step 2. Upload the Video File
After that, you will need to upload your video file by clicking the Plus sign at the center of the popped-up window.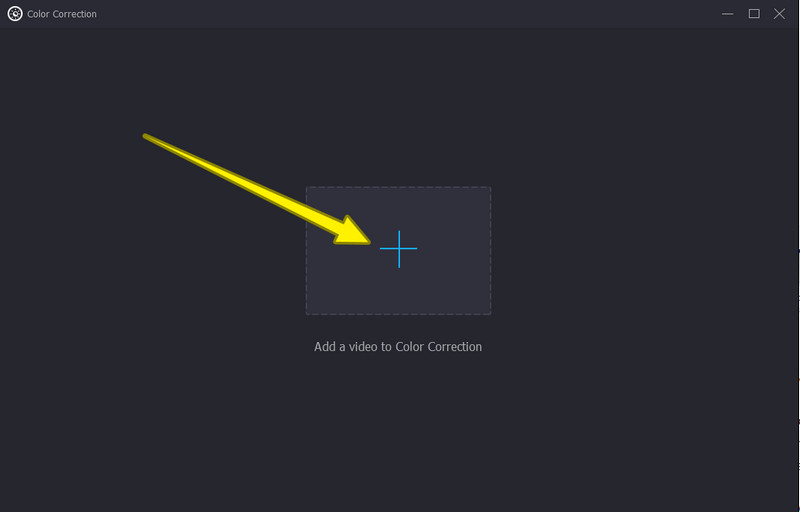 Step 3. Begin the Color Correcting
Upon importing the video, you can already begin to correct its color. To do so, adjust the parameters that you see below in the preview section. Start with the hue, the brightness, the saturation, and the contrast.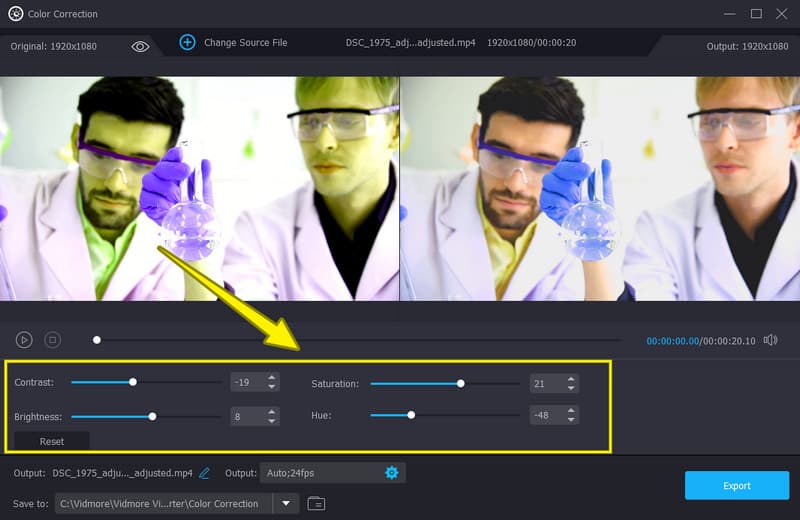 Step 4. Navigate the Output Setting
You have the discretion to edit your video output. When you click the Coggle icon under the hue corrector, a window of the additional presets will appear. From there, control the options that you need to navigate. After that, hit the OK tab to apply the modifications.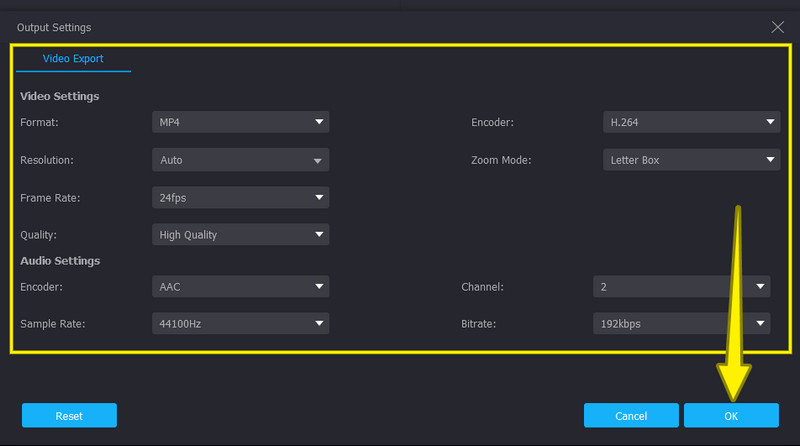 Step 5. Save the Video Via Export
Lastly, save the entire set made on the video. How? Hit the Export tab, then wait quickly until the exportation process ends.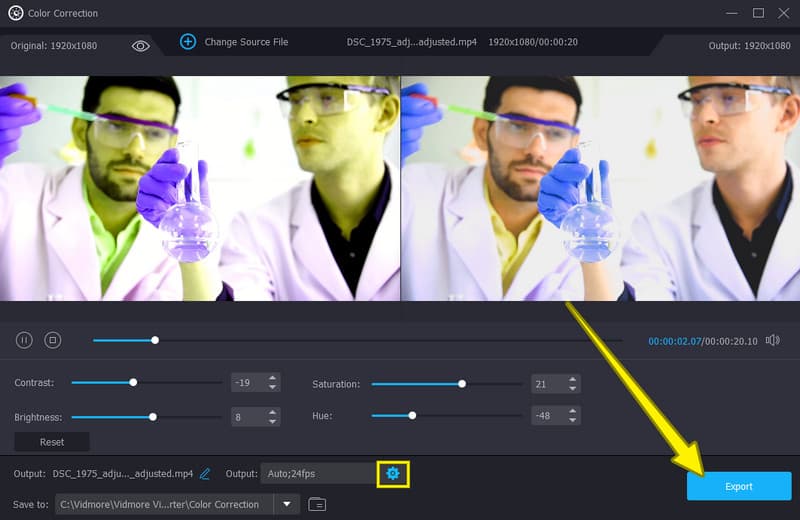 2. DaVinci Resolve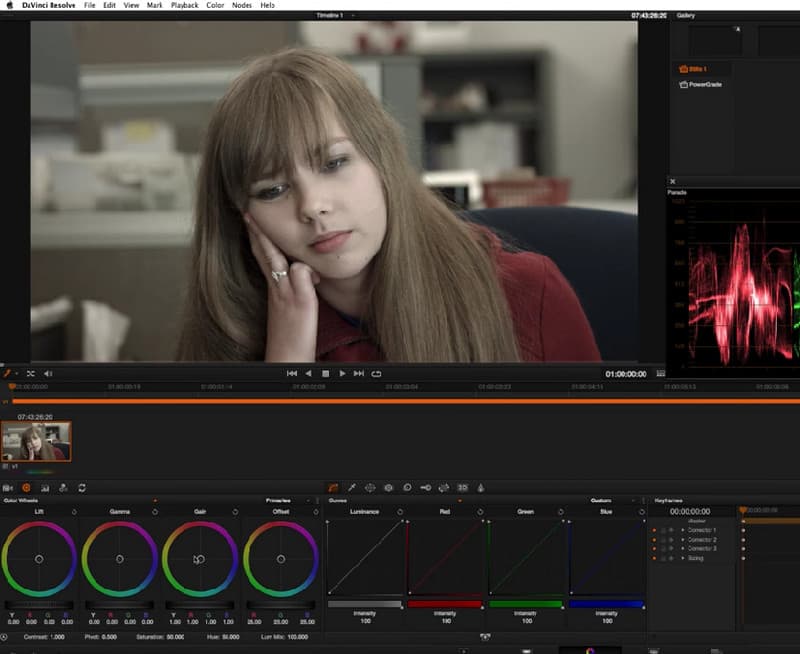 Next on the list is this DaVinci Resolve, a professional video editing software for Windows. It is one of the well-known free video editor color correctors that is great for handling up to 8K videos. In addition, this software provides visual effects that you can easily tweak while manipulating the video color to fix your video. DaVinci Resolve is a powerful tool you can obtain if you want to work like a professional editor without much experience.
Pros
It comes with basic tools that will help you normalize your video.
Offer curves palette that depict the primary and secondary colors.
With luma values, qualified hue, and saturation adjustments.
Cons
It is only available on the Windows platform.
It has an overwhelming interface.
3. Final Cut Pro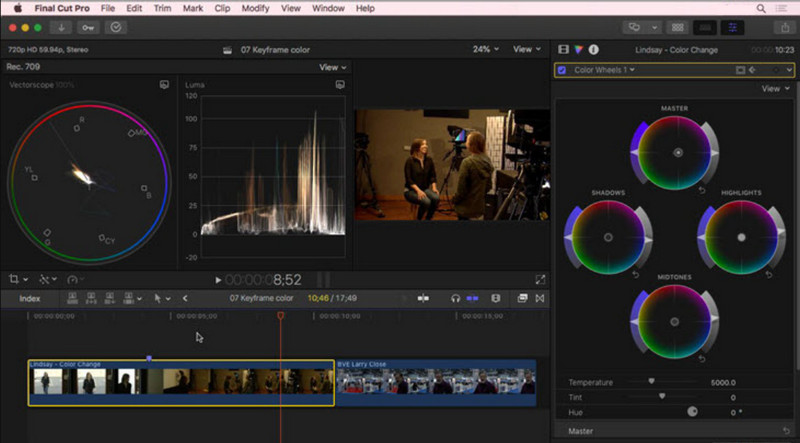 Next on the list is this Final Cut Pro, one of the amazing video editors with a color correction feature. Final Cut Pro is another best choice for Mac users with its elegant interface look, and you will surely enjoy using it. Furthermore, this tool is infused with a Color Board selection, where the color editing and interactions happen. As it may be simple and easy to interact with the colors, professionals might find it too simple as a video color corrector for the customary color correcting paradigms. On the other hand, it may be beneficial for the beginners like you.
Pros
It supports LUTs for a specific custom look.
It provides a preview.
With versatile adjustable luma curves.
Cons
Good for Mac users.
With reported crashes while in use.
4. iMovie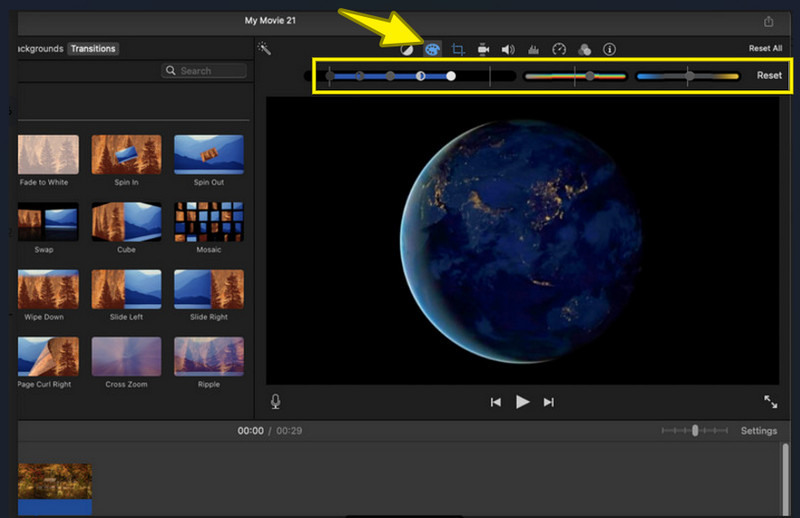 Finally, to complete our list, we bring you iMovie, the ace video editing software for Mac. Even though iMovie doesn't have the curves, scopes, and color wheels that the previous tools have, it is still one of the highest choices of users. Why not? This software is acquirable without spending a dime, which means you can totally use it for free. Fortunately, iMovie comes with the essential color filters and color-correcting parameters that work enough to fix your videos.
Pros
It is a free color correction video editor.
With a user-friendly interface.
It is infused with integrations.
A multi-purpose software.
Cons
It is not available on Windows
With a limited number of supported video formats.
Part 2. FAQs about Video Color Correcting Tools
What color-correcting app is the best for iPhone?
For iOS, iMovie is one of the trusted. You may want to try this app and try to correct the color of your video.
Should I edit the quality of the video before color correction?
It depends. If your video needs a quality enhancement, then you should edit the quality. Hence, it doesn't matter whether it is before or after color correction.
Is it safe to install a color-correcting tool on Mac?
Yes. However, it would be best to scan the software for viruses before the acquisition.
Conclusion
We have gathered only the best color correctors in this article. Since you have read their boons and banes, it is your discretion to pick one. Indeed the second to fourth tools are excellent and popular. However, the complexity of the process is present. Thus, if you want a much easier tool, you must choose Vidmore Video Converter.