Top 6 Video File Shorteners: Online and Offline Tools
Do you find your video clips too long? You don't have to worry anymore because you can reduce their length by using a video shortener! Because of the number of video cutters being made nowadays, you might be curious which one works the best to help you shorten your recorded videos. In this post, we reviewed all the most recommended video shorteners used by almost all users. Who modify their video clips. With that, take a look at the six leading video shorteners online and offline.

Part 1. Top 5 Video Shorteners
1. Vidmore Video Converter
The tool that got the highest recommendations among video shorteners is the Vidmore Video Converter. It is a platform that is suitable for Mac and Windows devices. That is why most users are using it because it doesn't have restrictions whatever the device you have. Another thing is it was made perfect, especially for those beginners who are not good at video editors. They enjoy using it because of the editing tools that are very basic to navigate.
What makes it even more convenient for users is working with more than 200 file formats. Therefore you won't have any issue with whatever video format you have. Lastly, this tool is very particular in time, making it easier for users to export their video clips in seconds.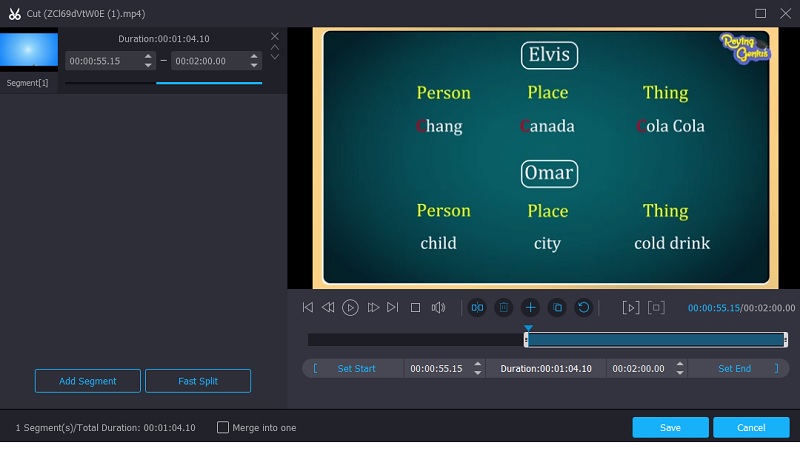 2. VEED.IO
VEED is a video shortener program that you may use for free online. This tool enables you to reduce the length of your films transparently and efficiently. Because the editing features are simple to use and do not need any manuals, complete novices will have nothing to worry about. Also noteworthy is that it is compatible with a wide variety of video file types.
The fact that it is limited with filters is a disadvantage. It will not be able to change the effects of your video clips using this tool, which you can also do to make your videos more attractive. It just allows for the most basic editing of video footage.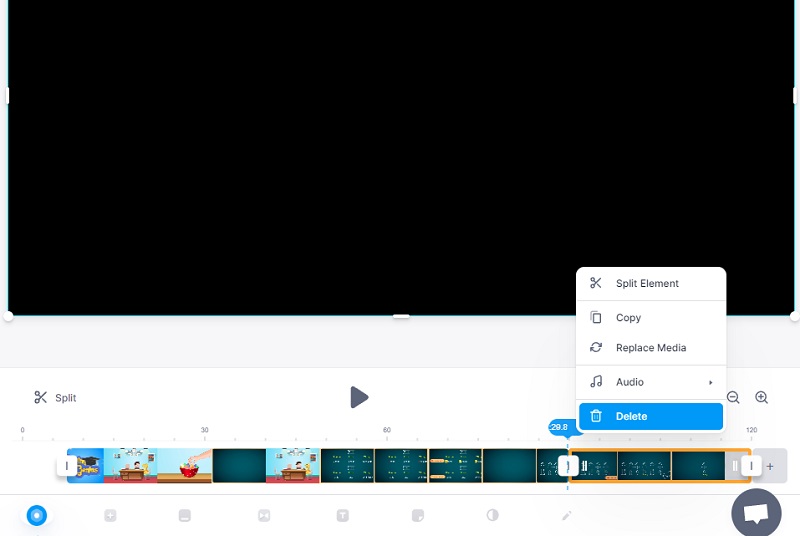 3. Clideo App
Online video shorteners such as Clideo are also readily available. You may obtain it for free by visiting the website. The segments of your favorite video clips may be shortened with the aid of this browser-based tool. As a result, the file will be much smaller to manage due to this process. This tool makes it possible to convert between a broad range of standard video and audio formats without losing their sound quality.
In contrast, if you are concerned about the amount of time it takes to complete tasks, this tool, particularly when it comes to video conversion, maybe a little slower. But it is easy to be convinced that it will assist you in compressing your video clips to make them shorter.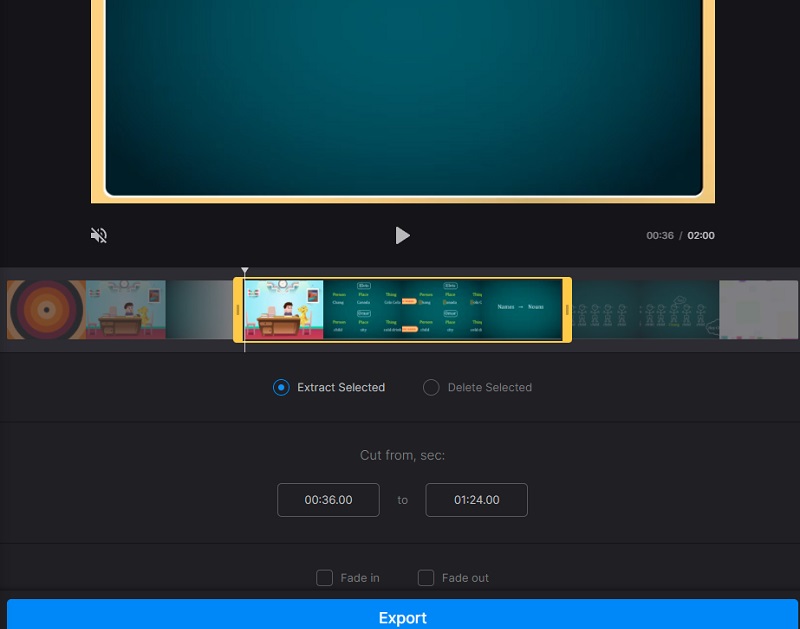 4. iMovie
If you want a video shortener you can install on Mac, iMovie is also a decent alternative. It is an application that is mainly developed for Mac and iPhone devices. This application is noted for its welcoming interface since users may quickly browse its editing capabilities. It also enables you to execute many extra tasks and video editing with this program.
With that, if you have a high-end gadget and desire a video shortener tool, you can indeed depend on iMovie.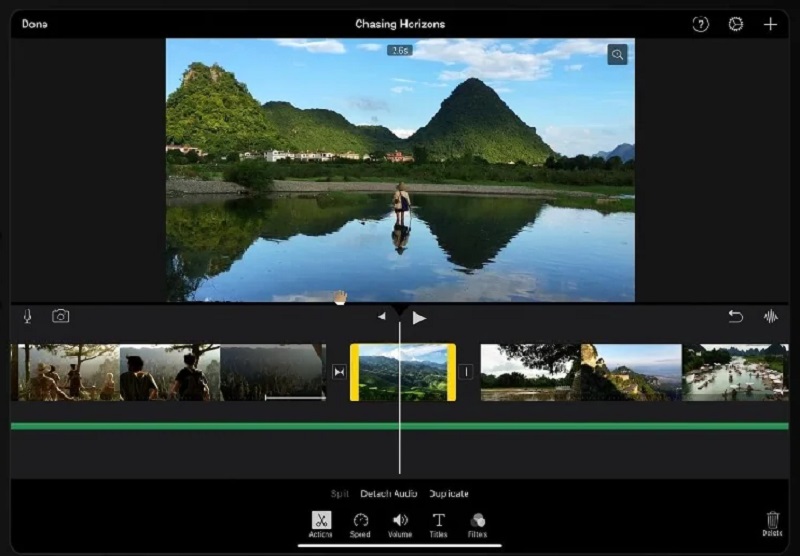 5. TunesKit Video Cutter
The TunesKit Video Cutter is another video shortener that you may download to your Windows and Mac device. It is a good option for individuals who wish to keep the duration of their video recordings as short as possible. A large number of various editing tools are included in TunesKit. It is possible to cut and combine images and change and vary the beauty and usefulness of their output with the aid of this tool. Aside from that, it also gives you the ability to make your video clips from scratch. Additionally, it supports more than 30 different file types.
TunesKit Video Cutter is a handy video converter that may also be used as a video shortener, which is why it is available.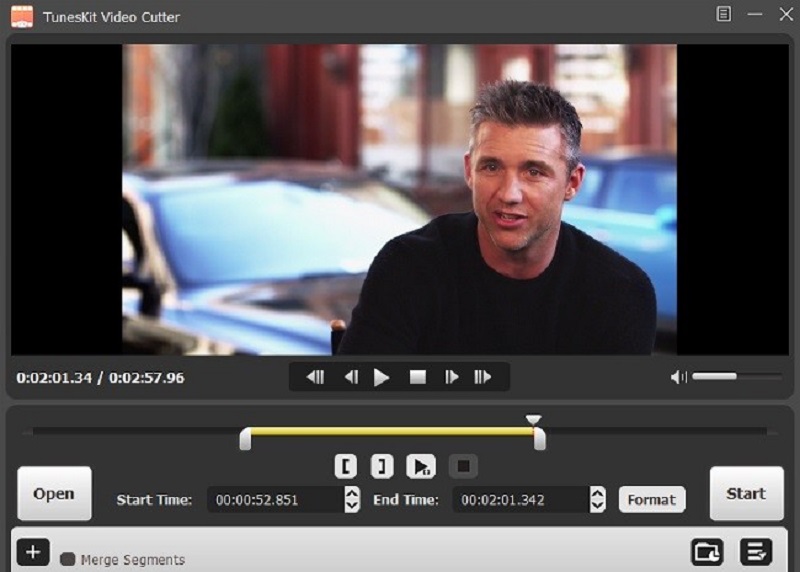 Part 2. How to Shorten a Video
Following is an example of how Vidmore Video Converter may be used as a video shortener to demonstrate how it works.
Step 1: Install the Video Shortener on Your Device
To use the video shortener, you need to get the launcher of the Vidmore Video Converter. Press the Download button that is appropriate on your device. After that, install the launcher of the video shortener and wait for your device to run correctly.
Step 2: Upload the Clip You Want to Shorten
After installing the video shortener, start adding the video clips you want to modify by ticking the Add Files icon on the left upper corner of the dashboard. You can also click the Plus icon you will see in the middle of the screen.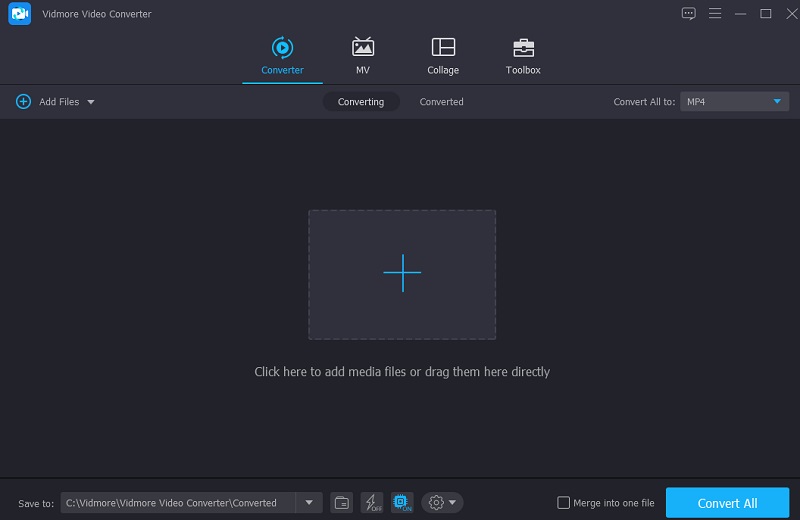 Step 3: Shorten the Video
As soon as you upload the video clips on the screen, you can immediately proceed to the cutting area. Tap the Scissor icon on the lower part of the video. Then it will bring you to the cropping area. To shorten the video clip, you just need to move the slider on the first and last part of the clip. Another option you can do is state the Start and End times you prefer. Once you are okay with the alteration, click the Save button.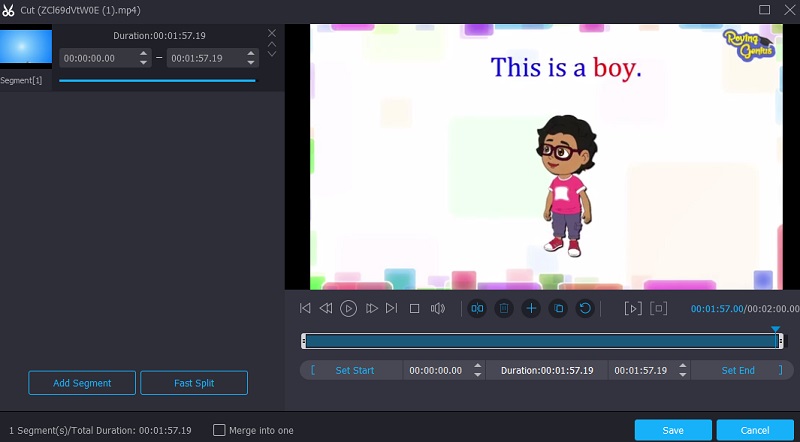 Step 4: Convert the Shortened Version of the Video
After following all the above instructions, you can now apply the modifications permanently by clicking the Convert All button on the lower corner of the screen.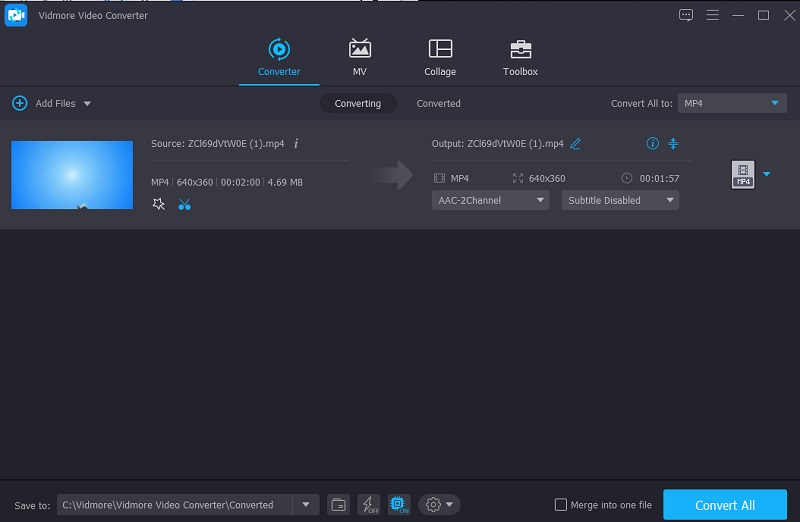 Further Reading:
5 Outstanding Video Metadata Editor Software for Online and Desktop
7 Best Rotate Video Apps for iOS, Android, Mac, and Windows PC
Part 3. FAQs About Video File Shorteners
Can I shorten my video using my Android device?
Yes, you can! Some of the video shortener apps you can use on your Android device are InShot, KineMaster, CapCut, and many more.
Is there an Instagram video shortener online?
There are tons of Instagram video shorteners online that you can count on. The tools stated above are video shorteners you can trust online, like the 123 Apps, Kapwing, Clideo, Ezgif, and many more.
Can I shorten the size of a video?
Yes, there are many video size shorteners that you can install on your device. And the most recommended one is the Vidmore Video Converter.
Conclusion
Many video file shorteners are propagating on the internet. And upon reviewing those video editors, the five tools listed above are the most convenient ones. You don't have to scroll more on the internet. You just have to read the post above on which tool you prefer the most.