Best Free Video Watermark Remover Software and Online Program
There are instances when you watch a video and see a stamp or a watermark. A video watermark is an embedded overlay constituting a logo or a text on a video or a copyright disclaimer. It identifies the video content and discourages unauthorized users from accessing or using it. However, a watermark may cause a distraction for viewers. So as a result, users will not enjoy the film because some details are being blocked. But the good thing is that there are tools nowadays that will help users remove the watermark of a video. And that is the plan of this post. Learn the video watermark remover online and offline.

Part 1. Best Free Video Watermark Remover Software
1. Vidmore Video Converter
The Vidmore Video Converter is the most direct watermark removal for Windows and Mac computers. It is compatible with more than a hundred different video file types. As an outcome, there will be no problem concerning the document. Additionally, Vidmore Video Converter has a highly user-friendly interface that allows you to use it without trouble without training. When it comes to erasing the watermark from your movie, the Toolbox in the program will be your best friend. You must upload your file and then wait for the procedure to be completed.
It also includes editing capabilities such as cropping, cutting, and the ability to add special effects and filters to video files. Furthermore, you can apply these effects with ease. If you are interested in learning how to remove the watermark from a video using Vidmore Video Converter, you may find a guide below.
Step 1: First and foremost, you must download and install the multi-functional software application. After that, you should authorize the launcher to work on your Windows or Mac computer. When everything is in order, you may begin using the application.
Step 2: See the sections above for further information after the program is launched. To access the Toolbox, choose it from the drop-down menu. After you have selected the Toolbox option, it will present you with more editing tools. Locate the Video Watermark Remover application.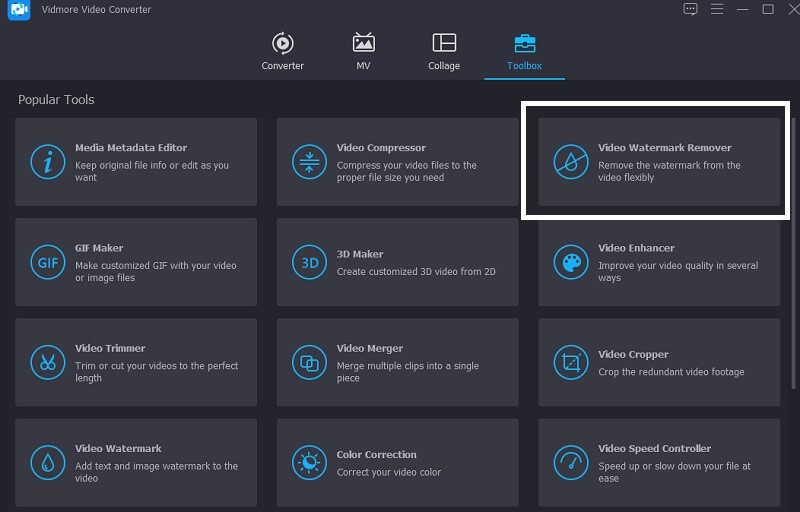 Step 3: As soon as you tick on the Toolbox, a perpendicular will appear in the screen center. Select the video from the file by pressing the perpendicular line on the screen.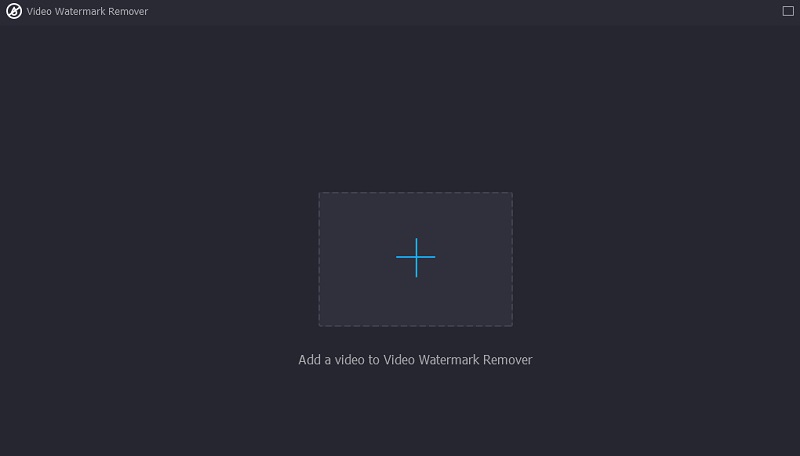 After you've submitted your video in the window, you'll see further editing options. Click the Add watermark removing area button to eliminate the area visible below the screen. Following that, you'll see a bit of a rectangular form. It will help if you locate it in the watermark section. Additionally, you may customize the thickness of the watermark remover to your liking.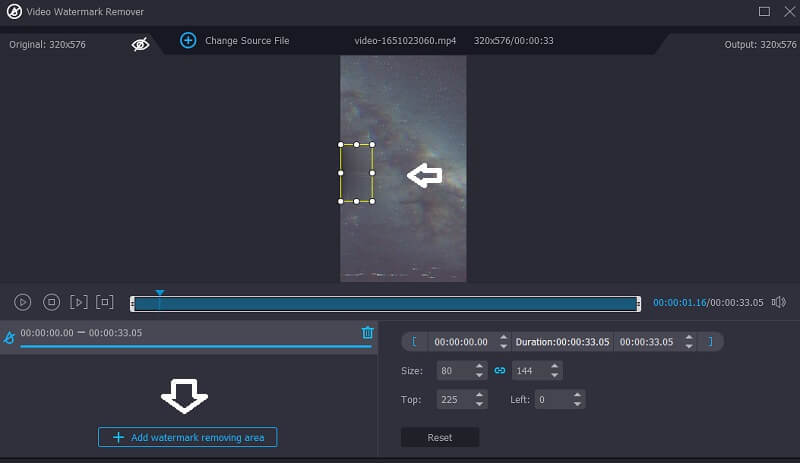 Step 4: Finally, if you choose to export your video without making any changes, click the Export option at the bottom.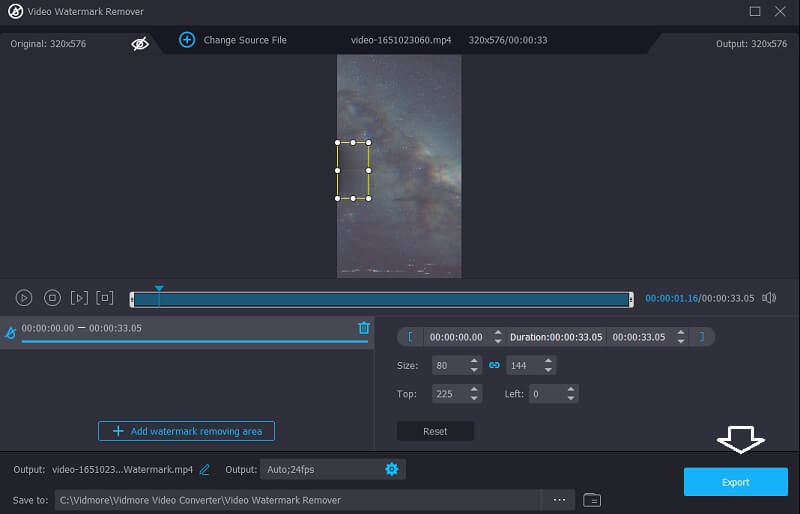 2. Apowersoft
Apowersoft is a famous watermark remover compatible with both Windows and Mac operating systems. It enables the removal of watermarks from movies and photographs. With it, you may choose between three distinct watermark removal methods and erase certain sections of a watermark symbol while leaving other parts of the logo visible in your movie.
Apowersoft also supports all major video formats, allowing you to drag and drop your movies or import them from your computer's storage directly into the program.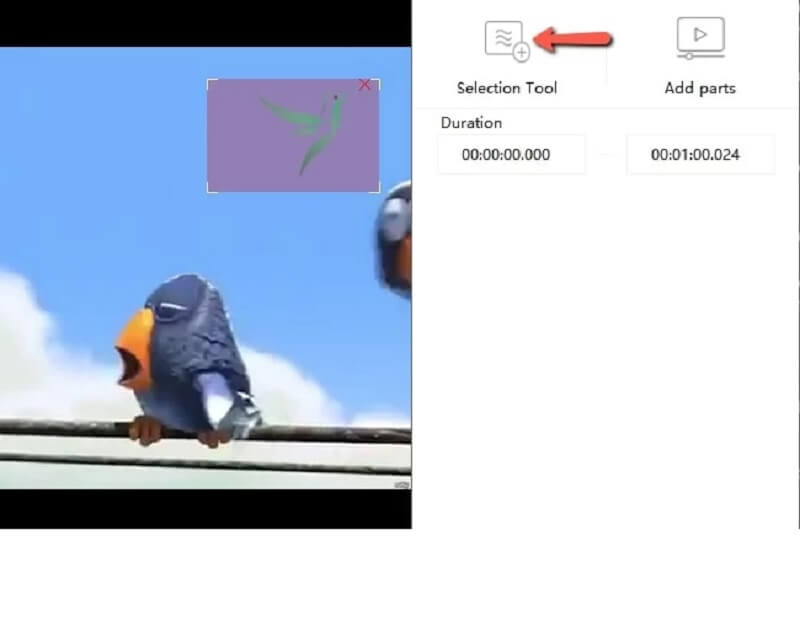 Pros:
This clip watermark eraser is suitable with almost all video and picture formats available.
It generates video output identical to the original submitted video while also reducing the video to a manageable size.
Converting and editing videos is straightforward, with a few basic steps. As a result, Apowersoft does not need any professional skills.
Cons:
The editing options are restricted.
The program is not available for free.
Part 2. Video Watermark Remover Online
3. FlexClip
The online watermark remover FlexClip can help you remove that unpleasant watermark from your video. This video editor enables you to utilize the components function to add a form to the video's watermark or zoom out until the watermark is wholly removed. To use the video editor, you do not need to register with the website or download and run an application on your device.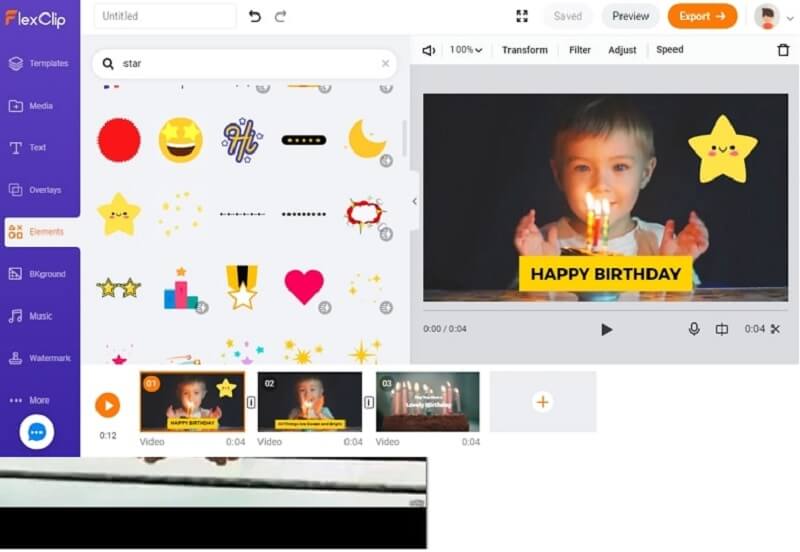 Pros:
It enables you to use the system from any device.
Moreover, it is up to date and easy to use.
There are a variety of entertaining components that you may use to conceal the video logo.
Cons:
The video's output time is relatively short.
The free edition has a limit on the functionality available.
4. SnapTik
SnapTik is an internet service that allows you to download videos without a watermark. All necessary is a link to the video, which should be pasted into the site and then left to the program to do the video processing. You may save the video on your computer, mobile device, or tablet when you have successfully downloaded it without the watermark.

Pros:
It is a completely free internet tool to use.
Because your normal browser will suffice, there is no need to install an app to utilize it.
Cons:
Even though it is free, the site has several advertisements that disrupt the user experience.
You cannot remove the undesired object from the video.
Part 3. Video Watermark Remover App
5. Remove & Add Watermark
Remove & Add Watermark is a watermark remover for Android that you can get from the Google Play Store. Additionally, it aids in the addition of a watermark on your brand. The interpolation approach is used in this program to remove watermarks from videos. It mixes the surrounding pixels seamlessly with the region where the watermark is eliminated. As a result, it seems as if nothing was ever there. In the case of videos with watermarks around the corners, this app will crop the watermark out.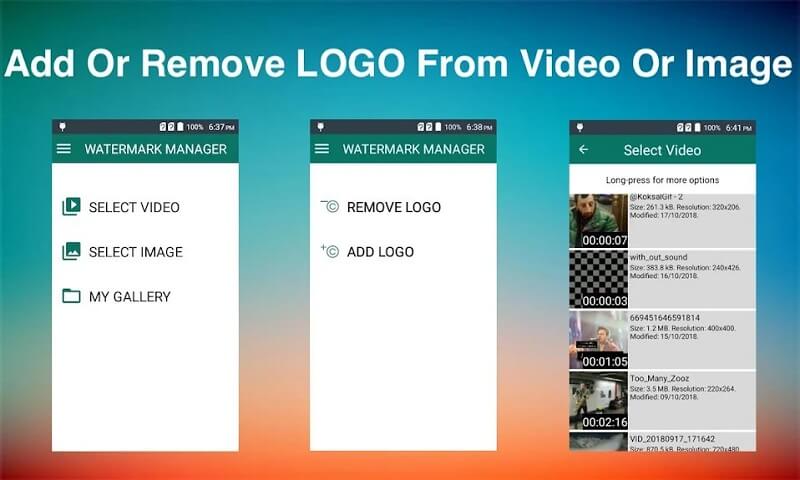 Pros:
The UI is simple to navigate.
Provides superior customer assistance to address any concerns consumers may have.
Cons:
Removing watermarks from videos is not as fast as other apps on this list.
6. Watermark Remover, Logo Eraser
This tool includes watermark removal, slow motion, and MP3 conversion, as well as editing. After downloading the app from the play store, you may make purchases inside it. It is an Android-compatible application that is compatible with all Android devices. This program allows you to remove the watermark from different portions of your video simultaneously before downloading a watermark-free video to your device's storage. Once you've edited your video, the output will retain the same aspect ratio and quality as the original.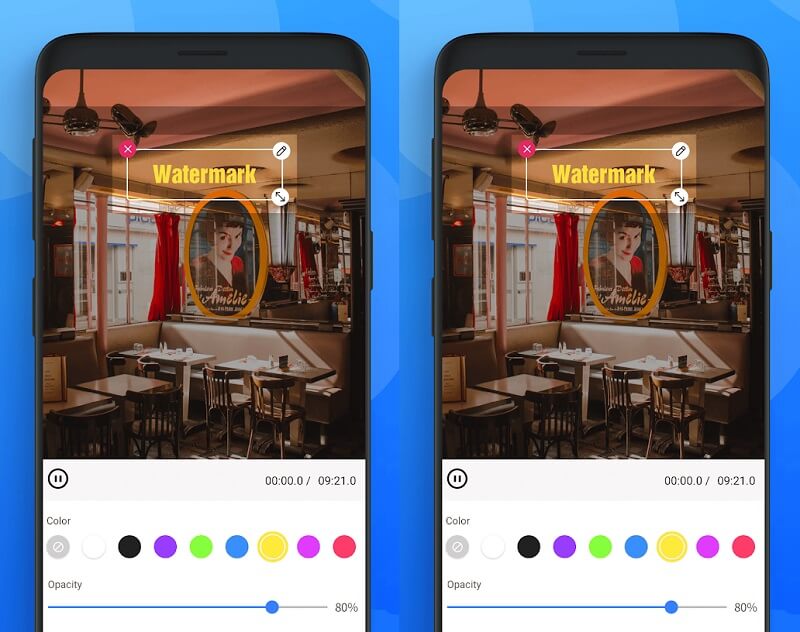 Pros:
The user interface is intuitive, allowing for the simultaneous removal of many watermarks from the same movie.
You may compress and even trim downloaded movies without sacrificing quality.
Cons:
The blur marking the location of the watermark is frequently visible, suggesting that something was formerly there.
7. SaveTok
It is possible to erase watermarks from iPhones and other iOS-based devices with SaveTok. With this software, you may download videos free of watermarks and logos, bookmark videos and personalities, and share them with your social network contacts. This application is compatible with iPhones running iOS editions 10.0 and above.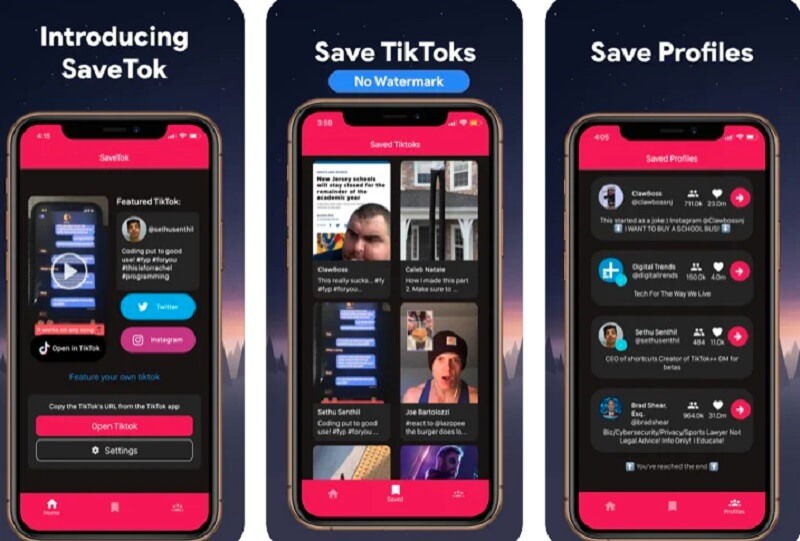 Pros:
You can share movies you've bookmarked with anybody, even if they don't have the SaveTok app.
It enables the slow-motion playback of TikTok videos.
Cons:
Ads may obstruct the process of storing the downloaded video.
Part 4. FAQs About Video Watermark Remover Online and Offline
Why do we use watermarks?
You may use a watermark to safeguard sensitive information and verify a legal document's legitimacy. Additionally, you'll watermark any paper banknotes used to combat imitation.
Is watermarking against the law?
If you use a watermarked picture in any advertising material, digital or paper, without first obtaining official approval from the rights holder, you violate the image's copyright.
What are some of the downsides of watermarking?
While a watermark is designed to safeguard your rights, its look may negatively affect your brand. Copyrighting all of your online photographs may convey to users that you are more concerned with preventing theft than with exhibiting the image as intended.
Conclusions
These are some of the best free video watermark remover software and internet apps available on your personal computer and mobile device. Each of them will undoubtedly aid you in removing the watermark from your favorite videos. However, if you're looking for a simple watermark removal, you may depend on Vidmore Video Converter.