How to Compress Drone Video to Maximize Quality & Efficiency
In the exhilarating world of drone videography, capturing stunning aerial footage is a thrill like no other. However, the high-resolution videos generated by drones can quickly consume storage space and create challenges when sharing online. It is where the art of compressing drone videos comes into play. Compressing these videos allows for efficient storage and seamless sharing, enabling users to maintain video quality while reducing file sizes. Let's explore the tools and ways to compress drone videos with the following parts!

Part 1. Why the Drone Videos So Big
Drone videos can be large in file for several factors. To get to know these reasons, check out the presented details.
High-resolution Footage
Drones are often infused with high-quality cameras that capture video in 4K or even higher resolutions. Higher resolution means more pixels and more pixels result in larger file sizes.
Video Length
Longer videos naturally result in larger file sizes because they contain more data. A few minutes of footage can already add up to several gigabytes.
Frame Rate
Videos shot at higher rates, such as 60 or 120 frames per second, require more data to shoot the additional frames, leading to larger files.
Video Format
Some video formats are more efficient in terms of compression, while others may produce larger files. RAW or ProRes formats, for instance, tend to be larger in file size compared to H.264 or H.265 compressed formats.
Compression Settings
Drone videos often contain intricate details, especially when recording landscapes or complex scenes. The video files may use less aggressive compression to maintain the quality, resulting in larger file sizes.
Part 2. Best Drone Video Compressor in 2023
If you have a drone, like a DJI drone, it has footage you captured you wish to compress; count on this section. This part will present drone video compressor tools you can rely on to compress DJI video or other drone brands. To get to know them, please continue reading.
1. Vidmore Video Converter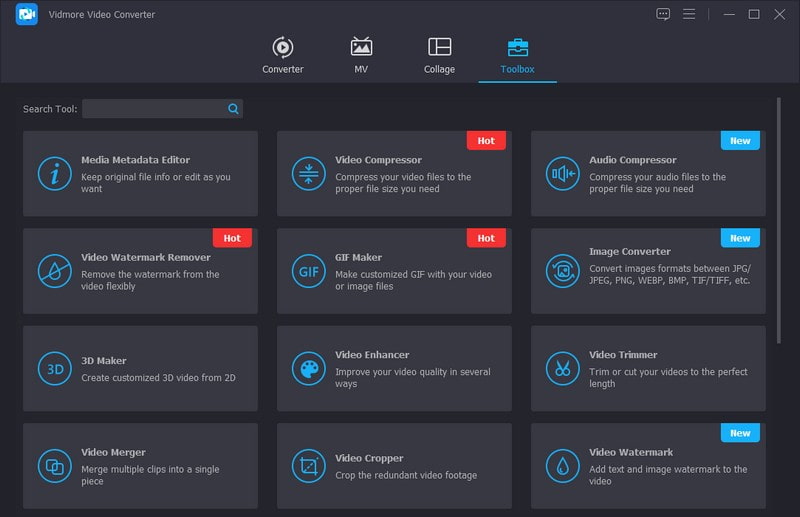 Vidmore Video Converter is an exceptional program that goes beyond the traditional boundaries of video conversion. At its core, Vidmore Video Converter serves as a powerful video compressor, offering a solution to the challenges posed by large video files. It offers a comprehensive set of features; one is the Video Compressor, designed to compress videos without compromising quality. You can effortlessly decrease the file size of your drone videos or any other footage while retaining impressive visual fidelity.
Furthermore, it boasts a user-friendly interface, making the compression process accessible to beginners and professionals. You can customize compression settings, such as resolution, bitrate, frame rate, and more, to balance video quality and file size perfectly. This program is the ultimate solution to tackle the challenge of large drone video files.
2. Vidmore Free Video Compressor Online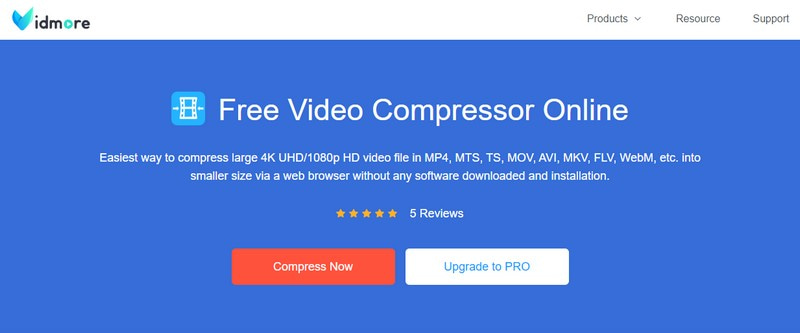 A cutting-edge web-based tool that empowers you to compress your drone video files effortlessly and efficiently is Vidmore Free Video Compressor Online. This online compressor brings the power of Vidmore's advanced compression technology right to your web browser, making it accessible to users across different platforms. With this web-based compressor, you can lower the file size of your videos while maintaining the quality. This tool utilizes compression algorithms to optimize video data, resulting in smaller file sizes that are easier to store and share.
Aside from making the file size smaller, you can modify the output settings by selecting your preferred format, resolution, and bitrate. Whether you are compressing drone videos, home videos, home videos, or vlogs, this online compressor offers all users a seamless and hassle-free experience.
3. HandBrake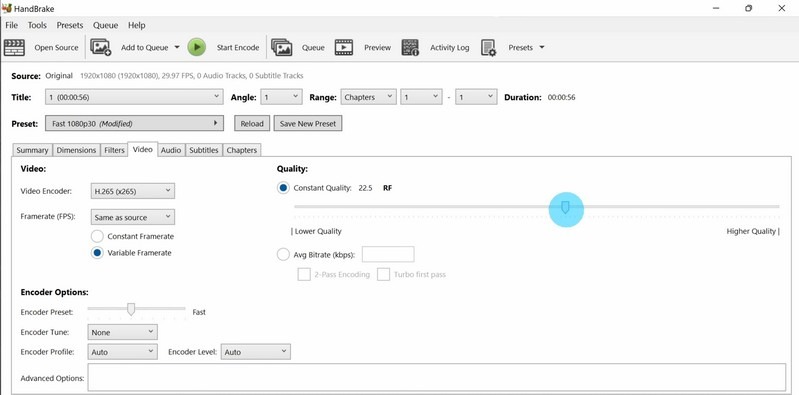 If you want access to an open-source and free video transcoder that supports various video formats, you can rely on HandBrake. It has an easy-to-use interface that offers a broad range of video compression options. Some video compression options include codec selection, resolution adjustment, bitrate control, etc. HandBrake can help you compress your drone videos to get a smaller output.
4. iMovie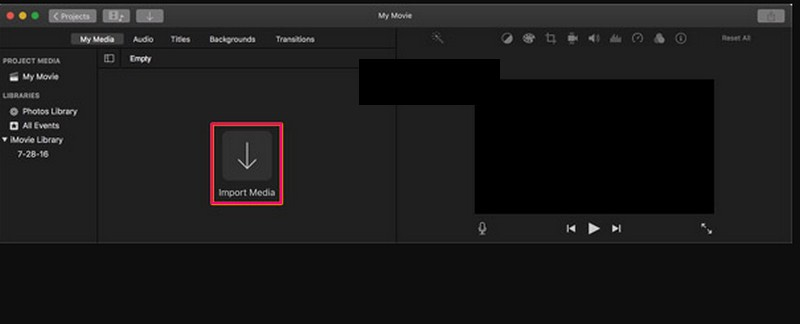 If you are a Mac user, iMovie is recommendable for you. It has built-in video editing capabilities that contain basic video compression features. You can use iMovie's export settings to compress drone videos before sharing or uploading them to various platforms. While it may not be as excellent as other professional tools, it is suitable for compressing drone videos or other simple compression tasks.
5. FFmpeg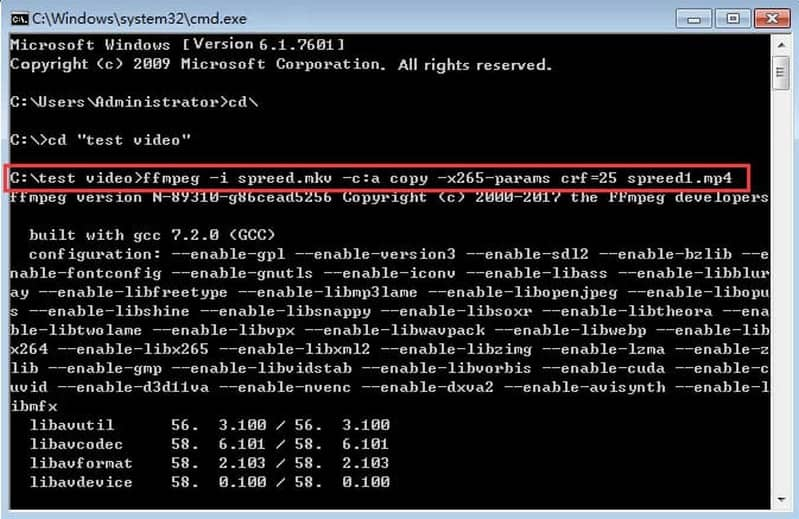 FFmpeg is an excellent command-line tool for video compression and multimedia tasks. While it may require technical knowledge, it is highly customizable and offers many compression settings. It supports advanced video codecs, batch processing, lossless and lossy compression, suitable for making drone videos smaller in file size.
Part 3. How to Reduce the File Size of Drone Videos?
Please continue reading the instructional steps to learn how to compress drone videos using Vidmore Video Converter.
Step 1. Download and Install Vidmore Video Converter from the official website. Once done, proceed to open the program to start the compression process.
Step 2. Please navigate the Toolbox tab, look for Video Compressor from the tools presented, and click it.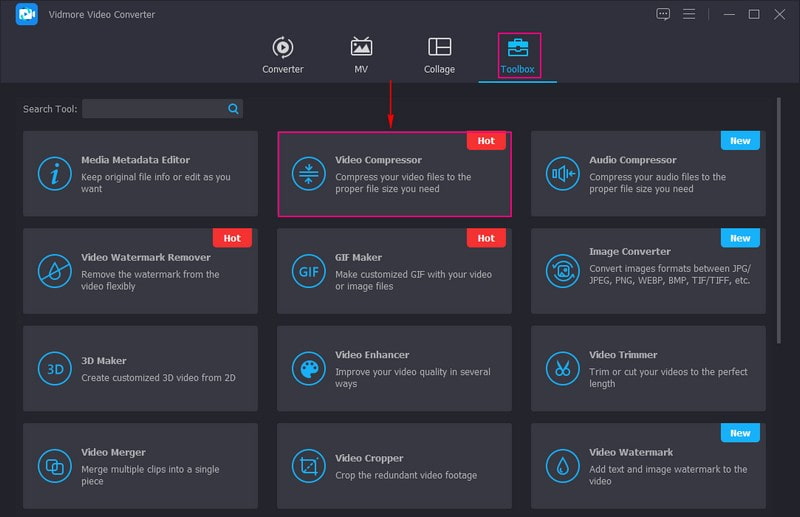 Step 3. Hit the (+) button to add the drone video file you want to compress. Once added, a window will appear on your screen, where compression settings will appear.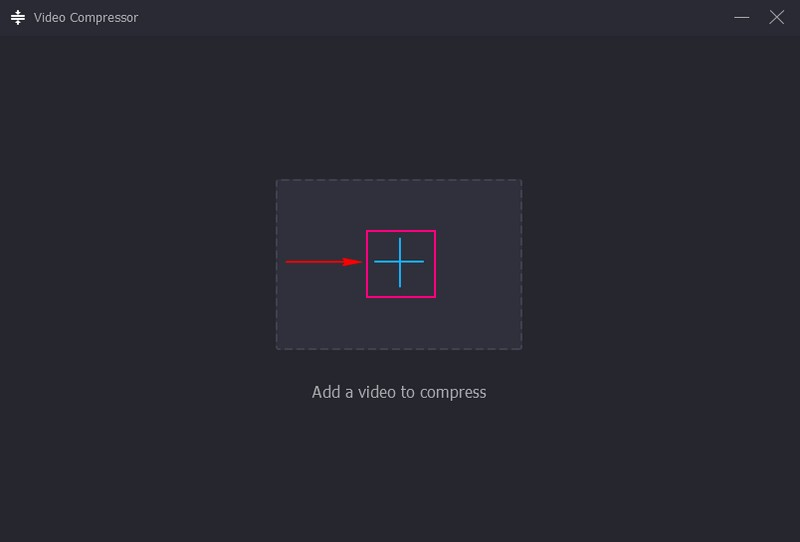 Step 4. Head to Size; you can use Lower Arror to reduce the original file size. Besides that, you can drag the Pointer to the line bar to the left to make the DJI video smaller. Moreover, you can modify the file output format, resolution, and bitrate if you want to.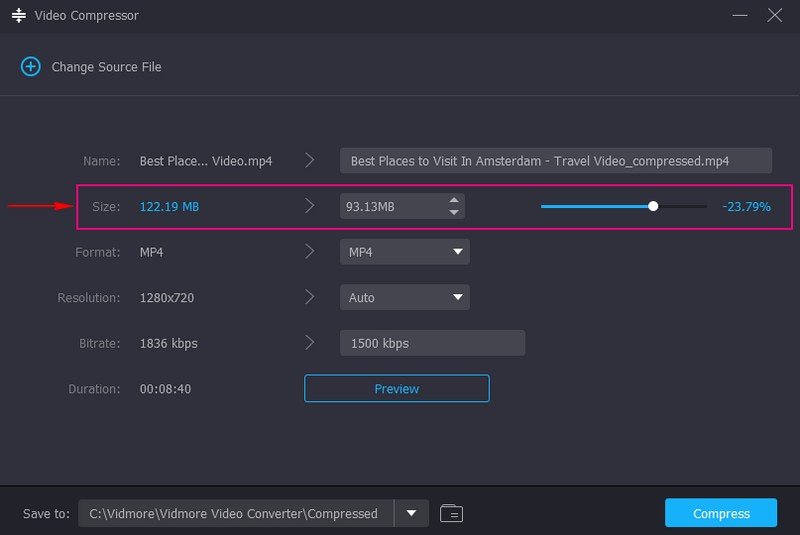 Step 5. When settled, hit the Compress button to start the compression process. After that, your compressed drone video output will be saved in your local folder. As you can see, it has a smaller file size than the original one.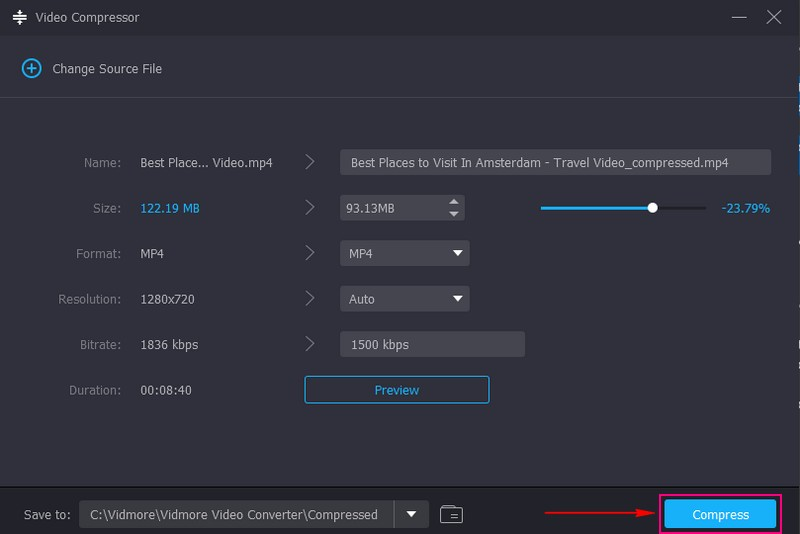 Part 4. FAQs about Compressing Drone Video
Which is the best editor for 4K drone videos?
Several editors can work with 4K drone videos, but one of the best editors you can rely on is Vidmore Video Converter. It offers basic and advanced editing features that enhance the look of your 4K drone videos.
What resolution is DJI Video?
DJI drones typically record videos in various resolutions, depending on the model and settings the users select. DJI provides a broad range of drone models, each with different video recording capabilities. Some common resolutions for DJI drone videos are 1080p (Full HD), 2.7K, 4K UHD, and 5.2K and Beyond.
How to convert 4K drone video to 1080p without losing quality?
You can use Vidmore Video Converter to convert 4K drone video to 1080p while maintaining the quality. This program offers various formats with many resolution selections, of which 1080p is available.
Should I use lossless or lossy compression for my drone videos?
It depends on your needs. Lossless compression maintains the original video quality but results in larger file sizes. Lossy compression sacrifices some video quality to accomplish smaller file sizes. Consider your storage and quality requirements when choosing between the two.
Will compressing drone videos affect the drone's flight performance?
No, compressing the videos after the drone flight does not affect the drone's flight performance. Compression is done on the video files on your device and does not alter the drone's hardware or software.
Conclusion
You can reduce drone video size by employing advanced video compression algorithms and modifying settings intelligently. Compressed drone videos save valuable storage space and facilitate seamless sharing and quicker uploads. To compress your drone videos effectively and hassle-free, you can use Vidmore Video Converter. Its built-in Audio Compressor tool can help you decrease your drone video file quickly.