How to Make Video Size Smaller for YouTube Upload
Uploading a video for YouTube is not an easy task, especially when the video is large in size. It takes more time to process the video and you may get stuck once the Internet connection is interrupted. Compressing a video for YouTube becomes a solution that many YouTube creators try.
How to reduce the video size for YouTube?
That's what we shall talk about here.
The best video compressor software will be recommended here to help you decrease the video size from GBs to MBs and speed up your video upload on YouTube.
Let's get started.

Part 1. Recommended YouTube Video Upload Settings
Though YouTube has a loose policy to upload videos, there are some recommended upload settings for your videos on YouTube.
Container: MP4
Audio codec: AAC-LC
Video codec: H.264
Frame rate: 24, 25, 30, 48, 50, and 60 frames per second are commonly accepted, and other frame rates are also acceptable.
Bitrate: 1 to 68 Mbps for SD and 4K videos for SDR uploads; 6.5 to 85 Mbps for SD and 4K videos for DDR uploads; 128 to 512 kbps is for audio uploads.
Resolution and ratio:
2160p: 3840 x 2160
1440p: 2560 x 1440
1080p: 1920 x 1080
720p: 1280 x 720
480p: 854 x 480
360p: 640 x 360
240p: 426 x 240
Which resolution should you use? It all depends on you. However, the higher resolution you choose, the large the video file size. Therefore, it takes more time to upload the video on YouTube.
Part 2. How to Compress Videos for YouTube Safely on Computer
If you have private videos to compress before YouTube releases, you can decrease video size on a computer with a decrease video size video compression tool.
Vidmore Video Converter is an all-on-one video converter, compressor and editor. It can compress video size to any size you want, and output the YouTube-supported codec, frame rate, resolution, and more. Besides, its batch video compression feature can help you lower multiple video files' size at the same time to save your time.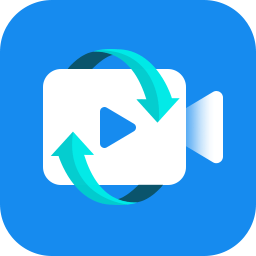 Vidmore Video Converter
Convert over 200 formats for video, audio, and DVD.
Create video files with photos, videos, and audio for YouTube.
Make multiple-screen videos with photos and images.
A toolbox can enhance video quality, convert 3D videos, create GIFs, edit metadata info, etc.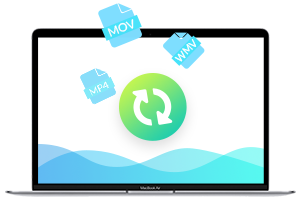 Follow three simple steps to make video size smaller with the video shrinker software.
Compress a Video for YouTube
Step 1: Add a video file
Free download the video file size reducer on your Windows or Mac computer via the above download buttons. Run it. In the main interface, find and click Toolbox to select Video Compressor.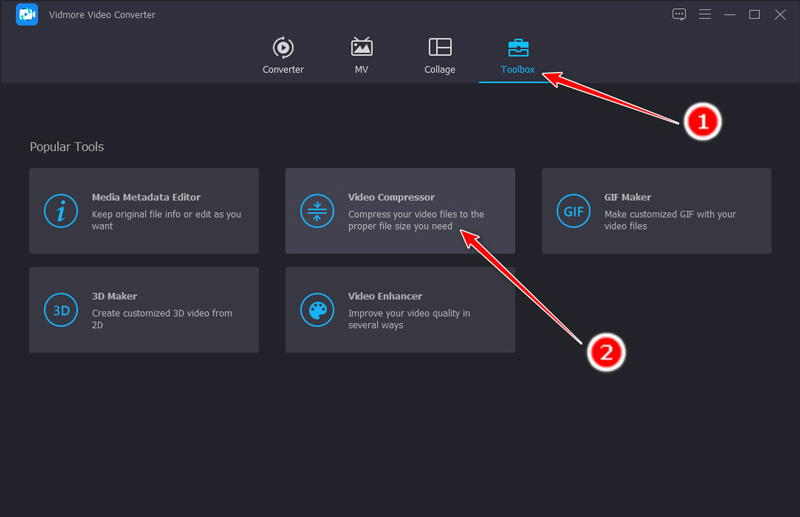 Then click the big plus button in the pop-up window to launch the open-source dialog and select the video you want to upload for YouTube and compress.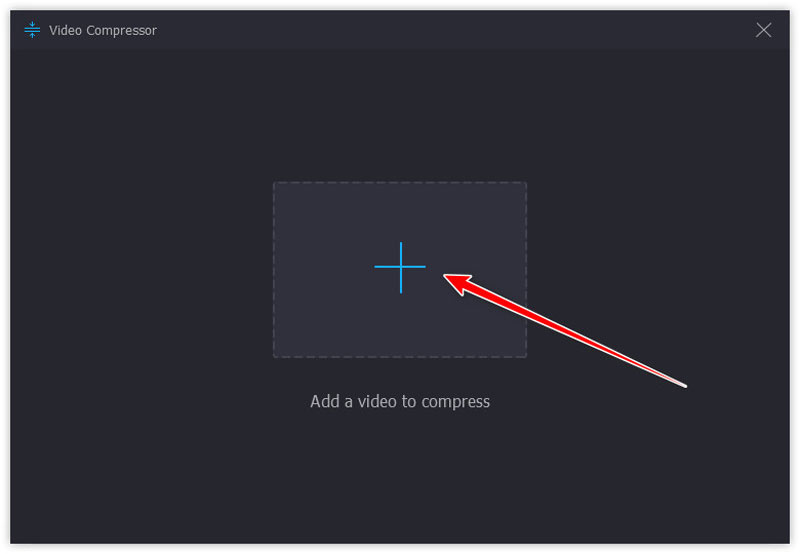 Step 2. Adjust video compression settings
After loading the video file, you will see the compression window.
Here, you can reduce the video size by moving the threshold slider or clicking the arrow-up or arrow down near to Size.
What's more, you can choose the output format, resolution and change the video name for YouTube upload.
The Preview window lets you check the video quality before confirming to compress the video file.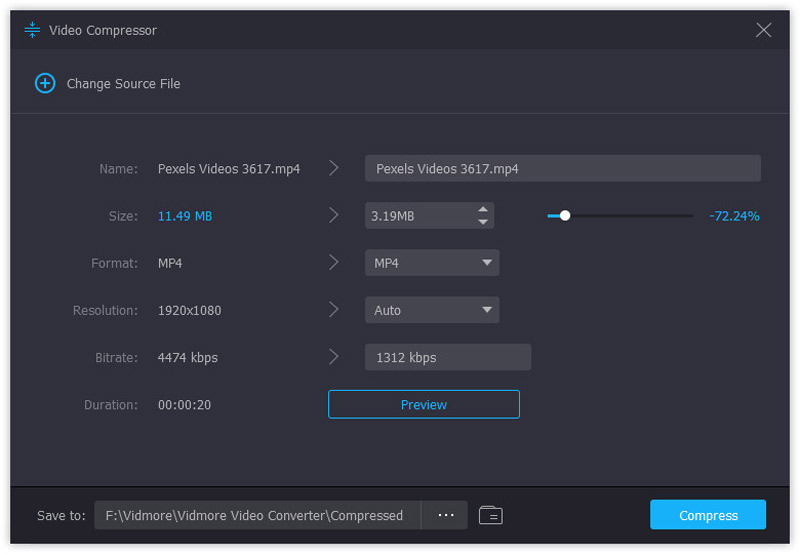 Step 3. Compress a video for YouTube
While all the changes are confirmed, specify where to save the compressed video file in the Select Folder option (three-dot).
Finally, click the Compress button in the lower-right corner to start reducing the video file size.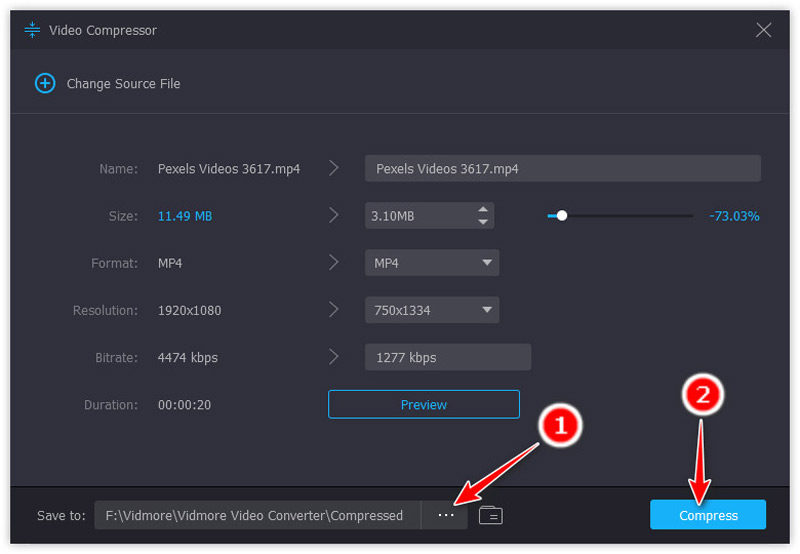 If you have multiple video files to compress, just move to the next part.
Compress Multiple Videos for YouTube
Step 1. Add multiple video files
Again, run Video Converter on your computer.
Drag and drop the multiple video files into the video compressor software.
Or you can click the big plus button in the center or click the Add Files button in the upper-left corner to add them.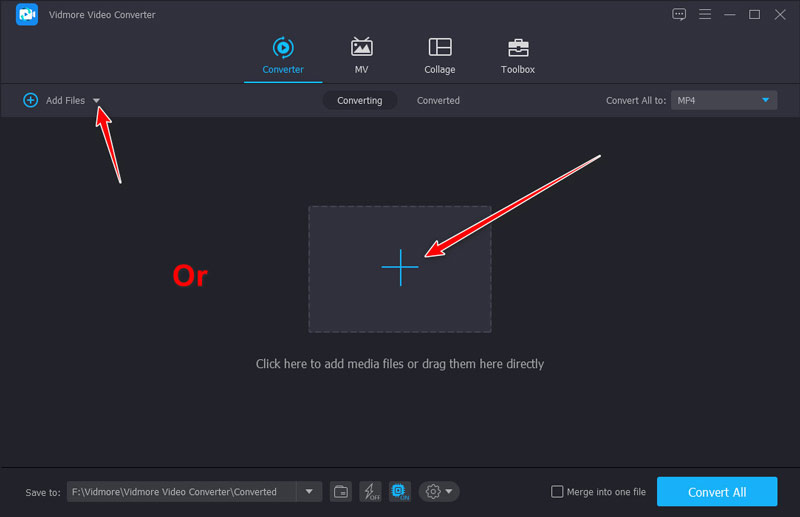 Step 2. Adjust video size
Navigate to the right side of one video file, and click the Compress Video icon to open the video compression window.
In the pop-up window, change the video file size by moving the threshold slider or clicking the arrow-up or arrow down near to Compressed.
Click Save to confirm that.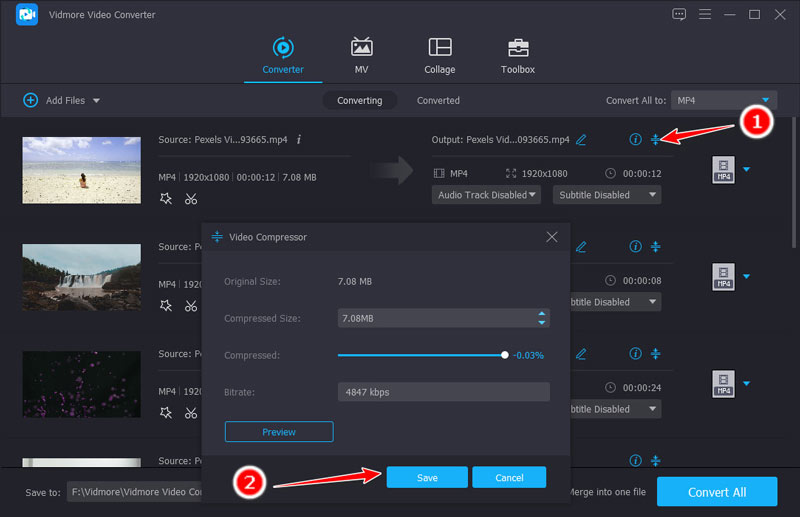 Step 3. Compress multiple videos
Compress the video files' size one by one by repeating step 2.
Select the drop-down list of Convert All to in the upper-right corner to choose the video format for all the compressed files.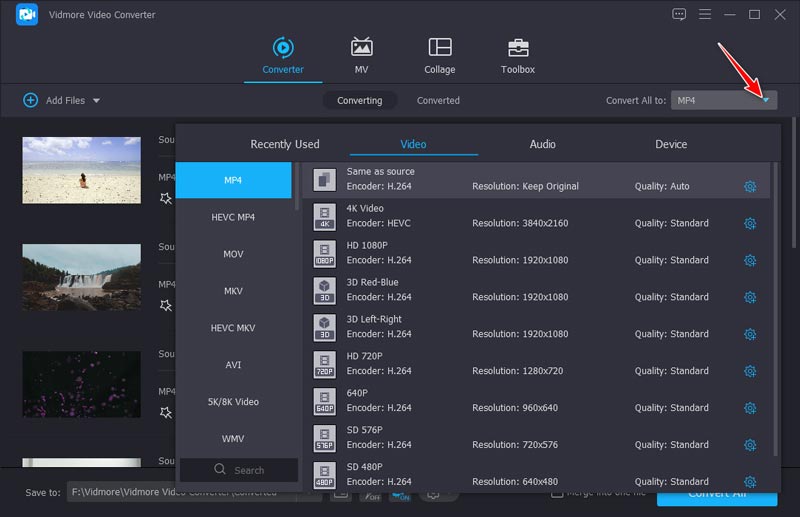 To specify the different video file formats for every video file, you can choose the output format on the right side of each file.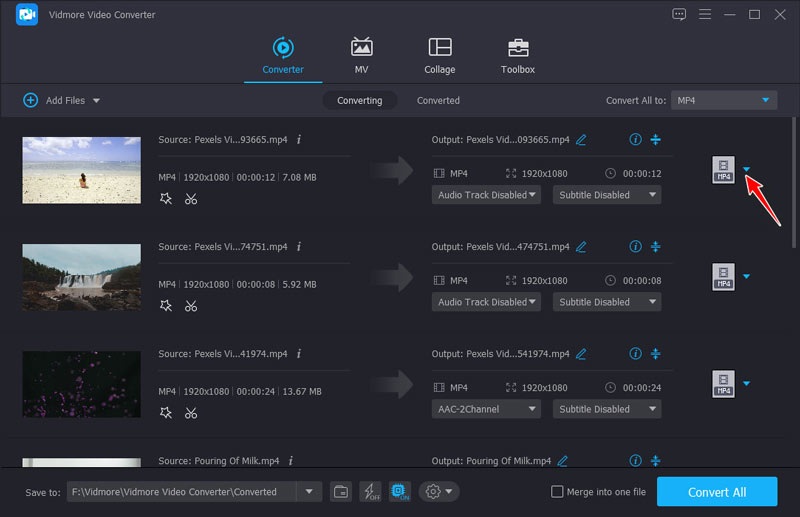 When all the settings are done, click the Convert All button at the bottom right side to start reducing the videos' size for YouTube.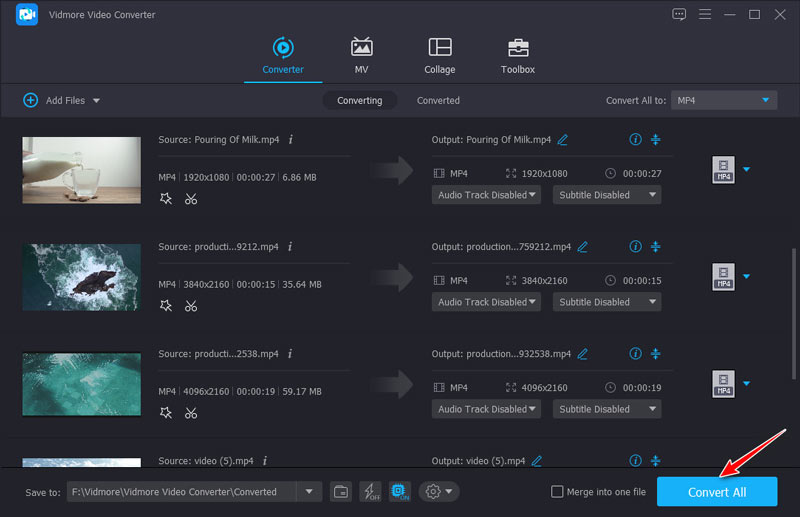 This software also has other features to help you compress a video file size by adjusting the video codec, resolution, frame rate, bitrate, clip video file, and more.
Note: For the best experience, don't add black bars to the sides of your video. If there is a black bar of your videos, just use the crop feature of this software to crop videos.
Part 3. FAQs of Making Video Size Smaller
Does reducing video size lose quality?
Generally speaking, compressing a video will reduce the video file quality, because it will decrease the resolution, frame rate, bitrate, and more parameters to help make the video size lower. However, you can split a video into clips and upload the video clips for YouTube quickly with a smaller size without losing quality.
Is it safe to compress video size online?
If you have no plan to download any software to reduce video file size, reducing video size online is a good option. Free online video compressors can free shrink video size, but it is risky of uploading your private videos. Here, Vidmore Free Online Video Compressor is a safe free video compression tool recommended to you. Without downloading any programs, you can compress MKV, MOV, WMV, AVI, MP4, and more without any upload size.
Does YouTube compress my videos?
Yes. When you upload a video, it will initially be processed in low resolution to ensure the fast upload process so that the low-resolution video work on a wide variety of devices.
Conclusion
To guarantee a fast video upload process for YouTube, compressing video quality is necessary. This post is a detailed guide to reducing video size with the video compressor software. Whether you want to shrink a video or multiple files' size, Vidmore Video Converter can help you. For making a video size lower without losing quality, you can also use the clip feature to cut video into clips. If this post helps you exactly, just share it with more to help them.